Highlights of our latest travel roundup include a woodland hideaway in Portugal's stunning Alto Douro region and a brand new spa at one of London's most prestigious hotels. But the star of the show has to be Eustatia Island in the British Virgin Islands, a private self-sustaining paradise for you and your loved ones.

1. The Lanesborough Club & Spa, LONDON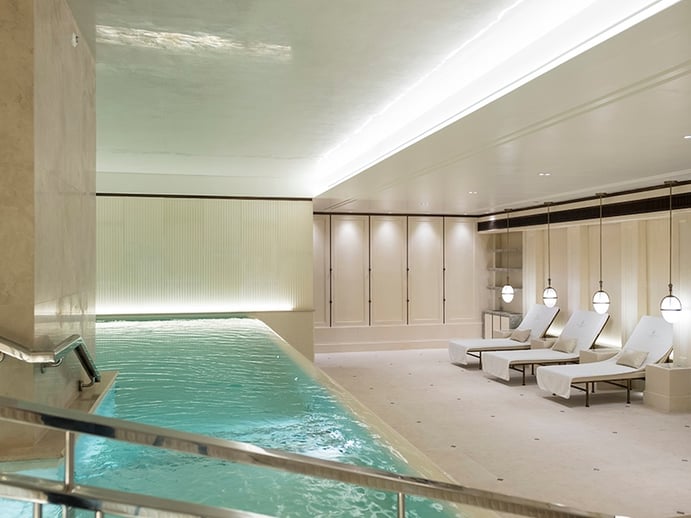 New to London, The Lanesborough Club & Spa is one of the largest—and most exclusive—retreats in the British capital. The 18,000-square-foot facility was designed by 1508 London, which took inspiration from the ceremonial spaces and intimate areas associated with Roman baths and combined them with elements of the best private members clubs around the world. Hotel guests and club members can enjoy access to internationally recognized leaders in the fields of fitness, well-being, and beauty, such as British aromatherapy specialist Ila, which created an exclusive range of body and face goodies for the spa. Tailored programs can be created for members by fitness and nutrition experts Bodyism, and the spa also offers group classes, grooming, and well-being treatments. Therapists are trained by Beata Aleksandrowicz, the in-demand founder of Pure Massage. There's even a fully licensed spa bar for those who like a post-pamper glass of bubbles.
2. Chablé Resort and Spa, MEXICO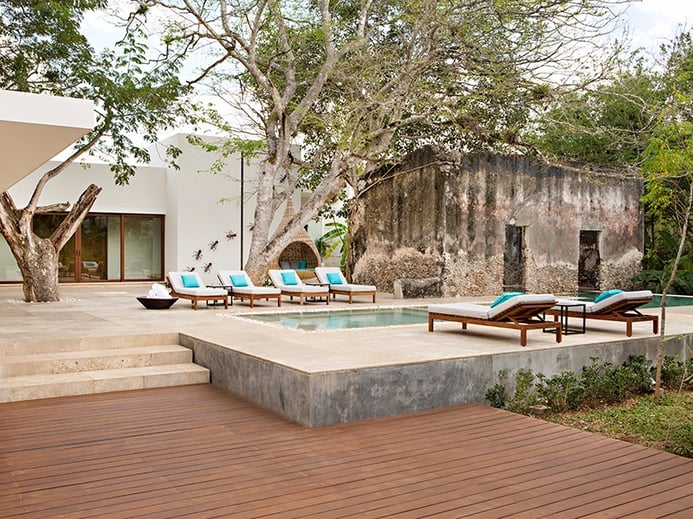 Each of the 38 casitas and two villas at Chablé Resort and Spa are set among secluded, lush gardens within 750 acres of forest on Mexico's Yucatán Peninsula, 25 minutes from the historic city of Mérida. The original walls of a working 19th-century hacienda form a framework for the accommodation, which features warm woods and traditional Mayan architecture. Billing itself as "where Shamanism meets luxury," Chablé is also home to an elegant spa, centered on a natural cenote, with a customizable menu incorporating therapeutic themes: flow, balance, and inspire.

3. Whitby Hotel, NEW YORK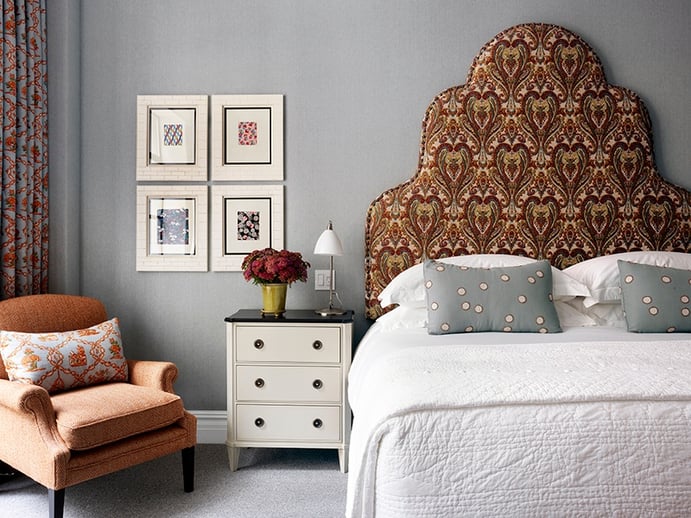 Following in the footsteps of its discreetly glamorous sister the Crosby Street Hotel is the recently opened Whitby Hotel. In the heart of Manhattan's Upper Midtown, it features 86 rooms over 16 floors, with the entire top story dedicated to the two-bedroom Whitby Suite. The hotel also has an eponymous all-day bar, a drawing room, an orangery, a courtyard, and a 130-seat state-of-the-art cinema. The interiors come courtesy of Kit Kemp (the Whitby is part of the Firmdale Hotels group, of which she is co-owner and design director), so guests can expect an eclectic mix of color and pattern, along with contemporary artworks.

4. COCO-MAT Eco Residences Serifos, GREECE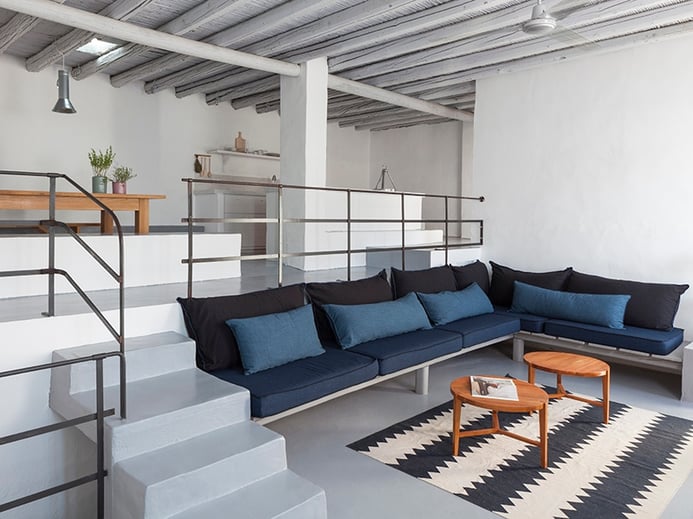 Renowned Greek architect George Zafiriou has transformed what was once a housing complex for miners on the island of Serifos into the COCO-MAT Eco Residences Serifos. Inspired by the beauty of the island and Greece as a whole, the resort offers pared-back one- and two-bedroom residences, with interiors of white stone walls and exposed beams, and stunning sea views. And for a truly serene sleep, guests are able to select their mattress elasticity, pillows, and bed linen—all of which are made from natural materials.

5. Eustatia Island, BRITISH VIRGIN ISLANDS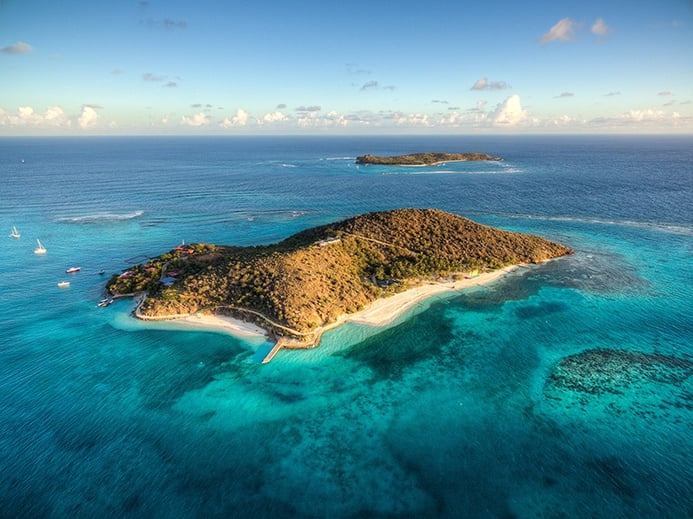 Combine your love of water pursuits and responsible travel this summer with a jaunt to Eustatia Island in the British Virgin Islands. The exclusive, self-sustaining paradise is off limits to everyone but resort staff and whomever you choose to take with you—there are 11 bedrooms across four properties—and is equipped with an elite fleet of boats, water equipment, and top-class coaches to help you get the most from your stay. The island runs on solar-generated power, all vehicles are electric powered, and agriculture adheres to organic practices. The team has cleverly managed to eliminate an estimated 95 percent of the island's mosquitoes (in an environmentally friendly way) and is now helping neighboring islands do the same. The island takes its name from a Greek-derived word meaning "good place to stay."

6. Château Hochberg, FRANCE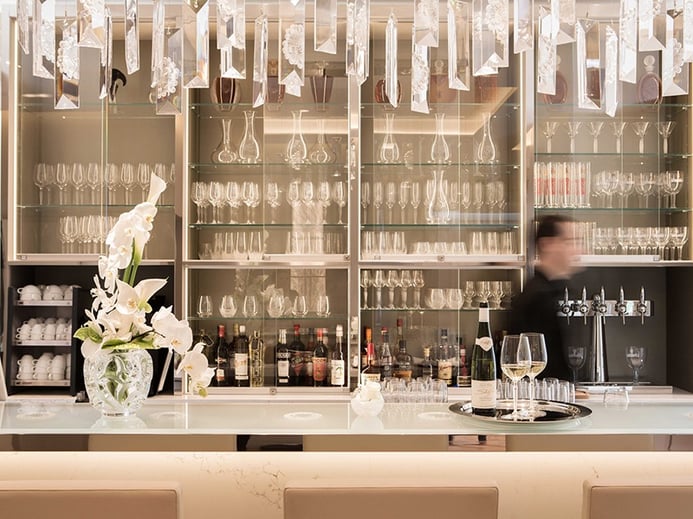 In an age when a boutique hotel can have dozens of rooms, the recently opened Château Hochberg in Alsace, France, is charmingly bijou. With just 15 rooms and suites, the hotel occupies a château on the site of a former glassworks. Fittingly, the hotel is sister to nearby Villa René Lalique—even more exclusive with just six suites—that serves as a showcase not just for the heritage brand's glass confections, but the Michelin-starred cooking of local hero Jean-Georges Klein. Klein's menus evolve with the season—your meal might feature turbot confit in vanilla butter with black rice and shellfish, or crispy suckling pork with sweet woodruff and gnocchi. Little wonder that Klein was awarded two of the coveted stars just three months after he began cooking at the villa.

7. Kurà Design Villas, COSTA RICA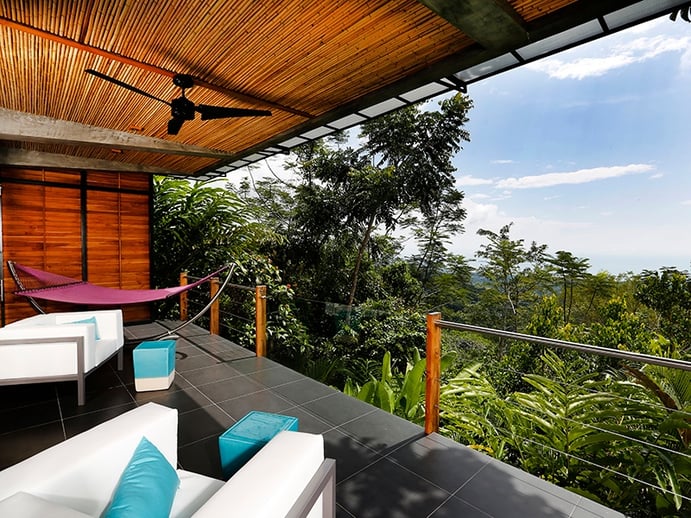 The United Nations has declared 2017 the International Year of Sustainable Tourism for Development—something the Cayuga Collection's Kurà Design Villas retreat in Costa Rica is happy to champion. Guests can kick back—in luxurious minimal-chic "jungle" villas—safe in the knowledge that the resort was designed to minimize their impact on the environment, from water management to energy conservation. And much of what is served in the restaurant is grown on site, or sourced from local, ethically sound suppliers.

8. Pedras Salgadas Spa & Nature Park, PORTUGAL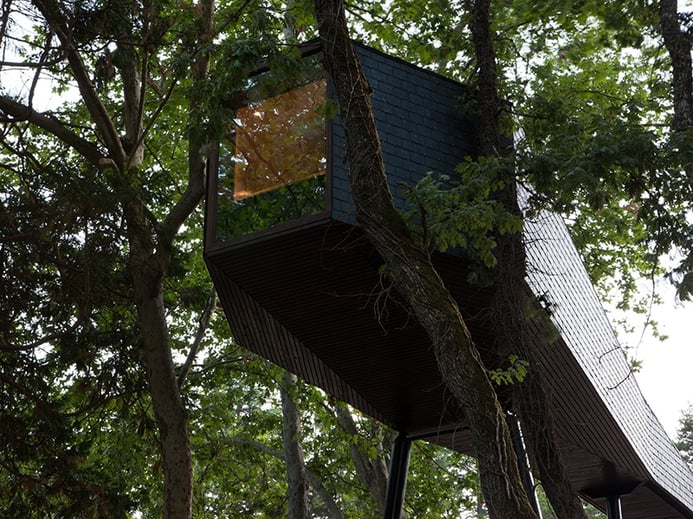 The eco-houses and treehouses—created by Portuguese architect Luís Rebelo de Andrade—at Pedras Salgadas Spa & Nature Park were designed to blend seamlessly in with the surrounding nature, offering visitors the chance to fully immerse themselves in the beautiful woodland of Portugal's Alto Douro region. The peaceful hideaways perch on the edge of the spa town of Pedras Salgadas, long famed for the curative powers of its mineral-rich waters. Each innovative, modular hut features a site-specific configuration of living and sleeping spaces and is built with indigenous raw materials: walls are tiled in gray slate, wraparound balconies use local wood. Full-length "window walls" are positioned to showcase the exceptional woodland views.

9. Hodges Bay, ANTIGUA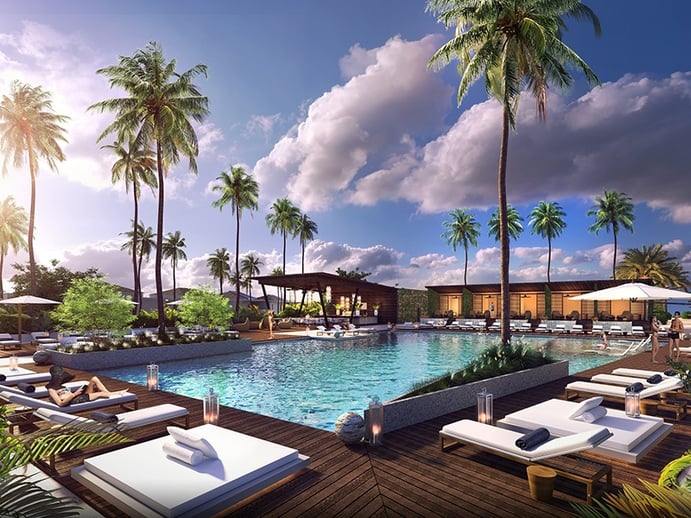 Antigua becomes even more desirable this summer, thanks to the arrival of Hodges Bay resort and spa, on the island's north shore. The exclusive resort will offer luxurious oceanfront homes, penthouses, villas, and suites, featuring up to four bedrooms, and there is a range of complimentary water sports on offer, along with tennis courts, indoor and outdoor fitness, and yoga and Pilates classes. The resort spa, complete with five therapy rooms, an advanced Swiss technology hydro pool, and relaxation areas, provides a comprehensive range of beauty and holistic treatments.

10. Spa Nescens at Victoria-Jungfrau Grand Hotel & Spa, SWITZERLAND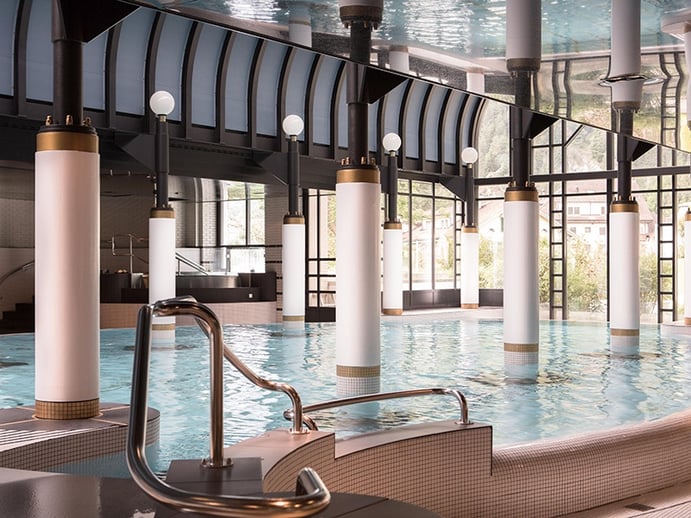 First the bad news: all of us are aging. Now the good news: some of us are doing it better. At the new Spa Nescens at Victoria-Jungfrau Grand Hotel & Spa in Interlaken, Switzerland, fitness and wellness experts are waiting to tailor a four-, seven-, or 14-day "Better Aging" program just for you. Once you've checked in, a multidisciplinary team of therapists, coaches, and medical specialists will work to develop the perfect blend of nutrition, fitness, and specially designed treatments, aimed to help you "recover an intrinsic well-being, slow down the effects of time, manage one's figure, and improve overall body function." The 59,000-square-foot spa itself is designed to bring to mind the bathing culture of Roman times, and features an imposing central pool and 16 individual treatment rooms, each with its own wet area and relaxation zone. And should you tire of so much spa time, the hotel's two elegant restaurants and two inviting bars are yours to explore.