Take a trip to British Columbia, Canada's westernmost province, and you'll see there's more to the country's wine scene than frozen grapes: five Designated Viticultural Areas (DVAs), plus some emerging areas, exist within British Columbia's wine country, and the number of wineries has increased from 17 in 1990 to more than 340 today. Top varietals in BC vineyards, according to acreage planted, include Pinot Gris, Chardonnay, Merlot, and Pinot Noir.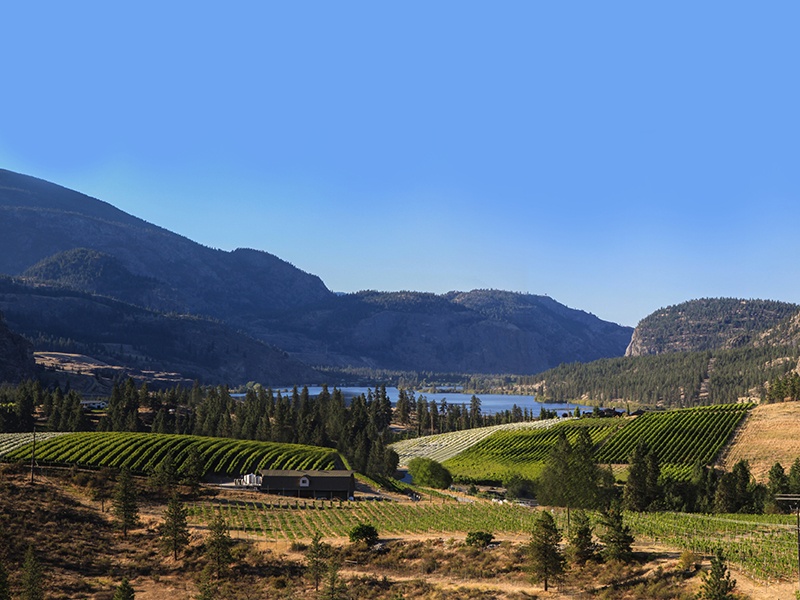 Where to go
Head to the Okanagan Valley if you're searching for fine wines that come with Instagram-worthy lake views, world-class hotels, and a vibrant dining scene focused on local producers. Perhaps during one of the quarterly wine festivals hosted by the Okanagan Wine Festivals Society? The spring edition—complete with sommelier competitions, special culinary events, a garden party, and, of course, wine tastings—is set for May 2–13.
The province's biggest and best-known wine region, Okanagan wine country has more than 172 wineries and 8,619 acres of vines. Land comes at a premium there compared with the rest of the province's wine regions—around C$200,000 for an acre of potential vineyard land.
It's one of the most beautiful places in the world, but no two wineries are alike
"This isn't Australia, where you can plant vineyards as far as the eye can see," says Ian MacDonald, president of Liquidity Wines, one of the Southern Okanagan's top wineries. "There really is a limited amount of land that's suitable for growing vinifera grapes, and the real estate value gets driven up by the scarcity."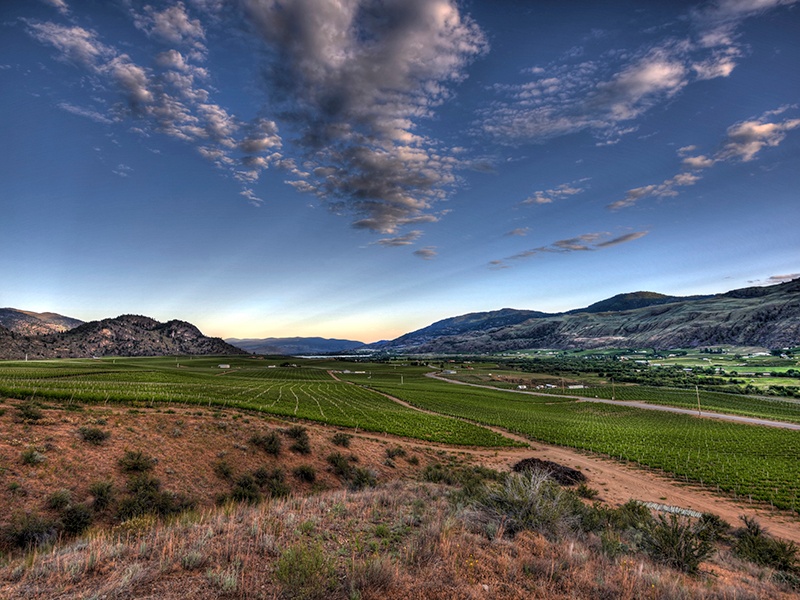 Check out the cooler north end of the valley, and you'll find crisp whites, including Sauvignon Blanc and Riesling. Or drive to the warmer south end where you'll find outstanding reds.
The land where Liquidity's vineyards are planted is perfect for Chardonnay and Pinot Noir, which excel thanks to the cool climate, good soils, and clever vineyard management: they regularly win international awards. "We're the next big cool-climate region," MacDonald says. "We're lucky that we can do these top-quality Pinots and Chardonnays, and that really should be our focus."
Head further west and Vancouver Island is home to 37 wineries, with roughly 432 acres under vine. Paul Brunner bought Blue Grouse Estate Winery here in 2012, and has been expanding it ever since. Most of his award-winning wines are sold from the winery's tasting room, because they don't yet make enough to sell beyond the island—the perfect reason to visit—but Brunner hopes that will soon change. "We're optimistic about what we can grow," he says. "And part [of our growth] is economics: You can't run a tiny little winery and make it sustainable."
What makes it unique?
Blue Grouse's proximity to the Pacific Ocean (two miles) moderates vineyard temperatures, but Brunner observes, "I don't think we've been around long enough to have any real view on terroir here yet. But we grow cooler-climate varieties well: Pinot Noir, Pinot Gris, some Chardonnay, as well as hybrid grapes such as Ortega."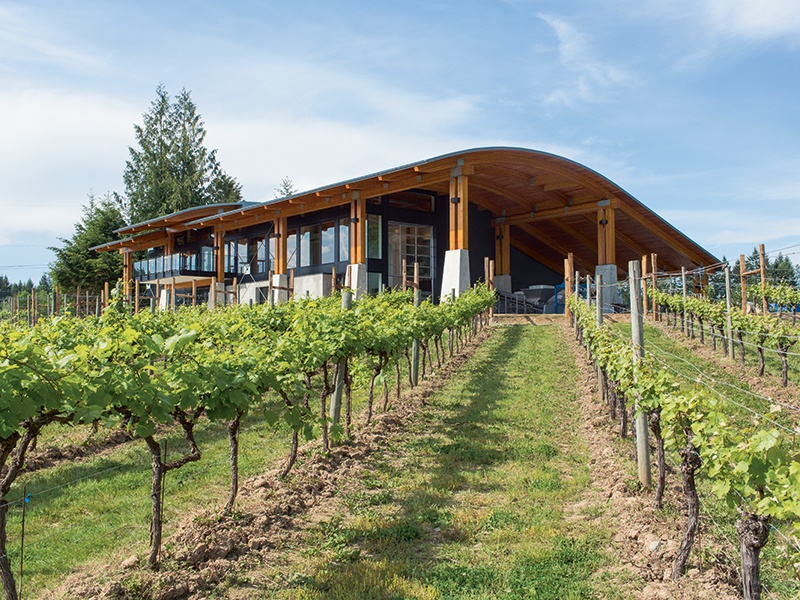 Then there's the Similkameen Valley, with 19 wineries and 657 acres under vine. The valley has long, hot summers—ideal for ripening red grapes such as Merlot, Syrah, and Cabernet Sauvignon. The first winery opened there in 1984.
As a consumer, how can you tell what you're getting? Vintners Quality Alliance (VQA) is the appellation of origin for BC wines; wines are not required by law to have it on their label, but the best typically do. Modeled after European conventions, VQA is a guarantee that the wine inside is made from 100 percent BC grapes grown within one of the five official DVAs.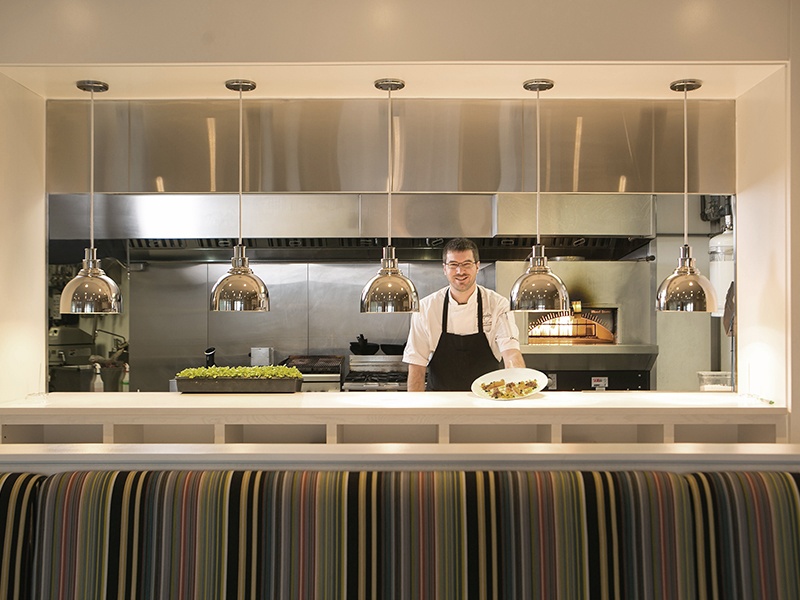 While BC wines are not yet popping up at international auctions, they are getting plenty of attention from global wine competitions and magazines, including Decanter and Wine Spectator. Older wineries are expanding and new ones regularly appearing, often backed by international money. Phantom Creek Estates, for instance, will be one of the Okanagan Valley's largest wineries when it opens in 2019. Chinese industrialist Bai Jiping and his family are investing C$100 million in the project, which includes 128 acres of vineyards and a 72,000-square-foot building.
The customer in BC is really supportive of the local industry. It would be hard for a restaurant not to have a local wine
The Phantom vineyards are being converted to organic and biodynamic practices under the expert guidance of Olivier Humbrecht, France's first Master of Wine, and a variety of wine styles will be produced, says Phantom Creek's president Ingo Grady, who spent two decades at Mission Hill Family Estate.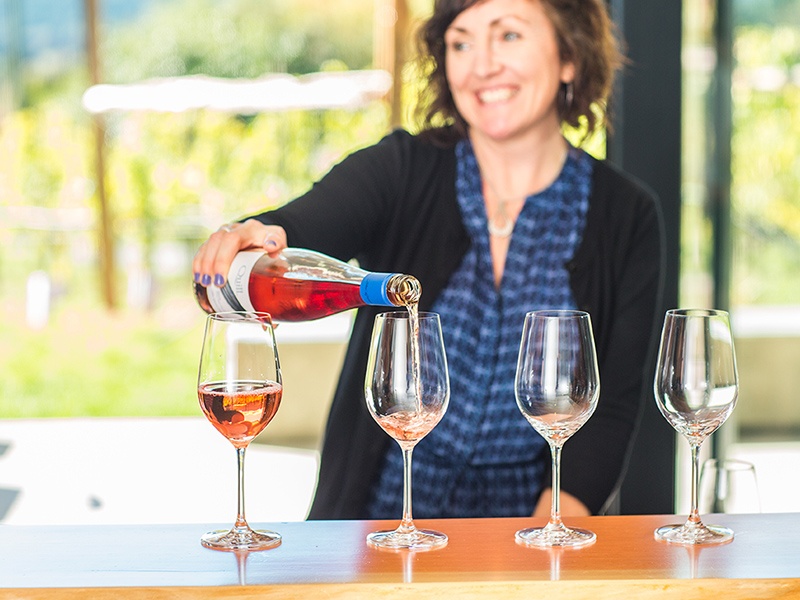 "Phantom Creek represents the vision of the Bai family to build one of the leading family wineries in the world," Grady says. "It's a long-term vision, a legacy to pass down to future generations."
Local support is key
Indeed, local wine is essential for any major restaurant in British Columbia, notes Sebastien Le Goff, vice president of service and head sommelier for the Cactus Club Cafe restaurants across Canada. "The customer in BC is really supportive of the local industry," Le Goff says. "It would be very difficult for a restaurant not to have local wine. We sell a lot of it."
Le Goff, who was previously general manager for Daniel Boulud's restaurant, db Bistro & Oyster Bar in Singapore, says his favorite producers include Tantalus Vineyards, Mirabel Vineyards, Okanagan Crush Pad, and winemaker Grant Stanley at 50th Parallel Estate Winery.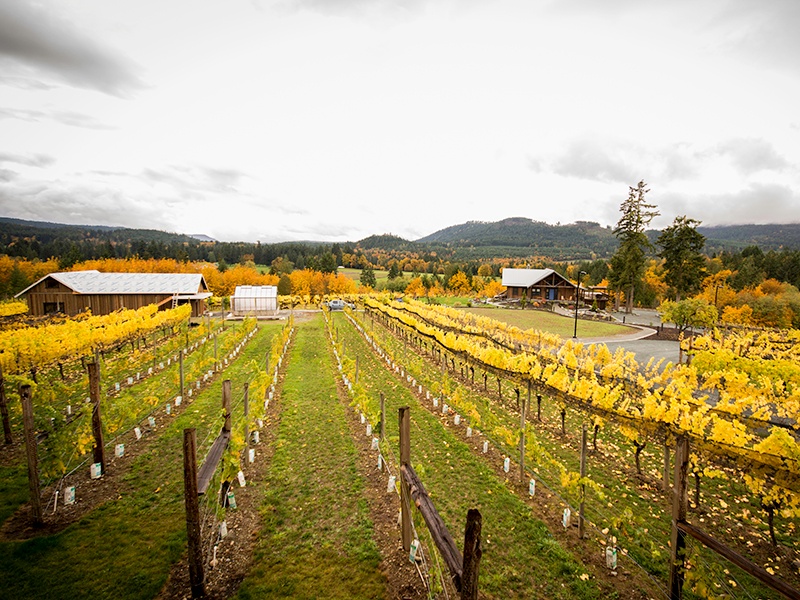 From his perspective, BC wines are unlike any in the United States, such as those from Oregon, but do bear similarities to wines from Washington State, just south of the border. "Like BC, they haven't defined what wines they want to be famous for," he says. "BC is still trying to find its niche."
That, notes MacDonald, is part of what makes BC wine country so exciting. "It's one of the most beautiful places in the world," MacDonald explains. "But no two wineries are alike."