With grand architecture, café culture and a hotbed of avant-garde art as his backdrop, Toni Tramezzini, managing director of the Eigensinnig boutique and artisanal fashion label Atelier Obstiné, explains the ideology behind the business he operates with Stefanie Hofer, and why Vienna is an inspiring place for creative minds.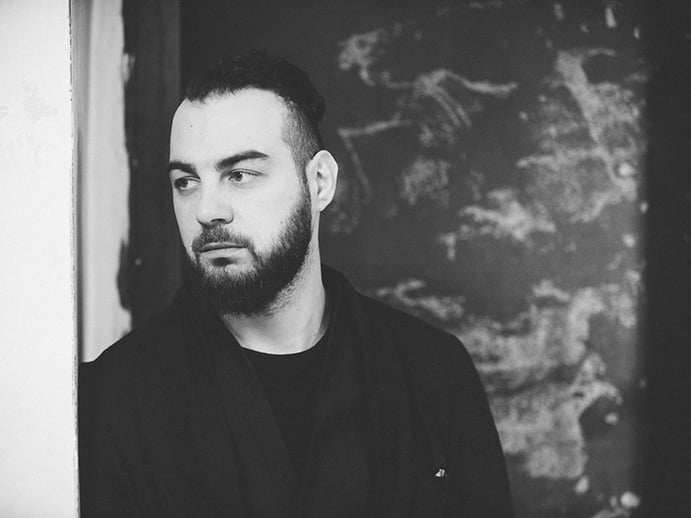 Eigensinnig represents cultivated authenticity and rough elegance.
The philosophy we apply to the shop and our own label is about the perception of what is special and unusual, combined with a passion for fashion, art, and rare objects—and the cross-section between these things. Searching and finding international artisanal designers who combine extraordinary design with skilled craftsmanship is a constant challenge we set for ourselves.
Avant-garde fashion interacts in the field of tension between product-related design and pure works of art.
It is the designer's challenge to create new, unprecedented cuts with experimental materials and at the same time produce something people will want to wear, while always maintaining the highest standards of craftsmanship. Art is always connected with politics and society as well. Avant-garde fashion pioneers such as Yohji Yamamoto and Rei Kawakubo, or the "Antwerp Six" (Walter Van Beirendonck, Ann Demeulemeester, Dries Van Noten, Dirk Van Saene, Dirk Bikkembergs, and Marina Yee), always added political messages to their fashion shows and thus made direct references to life.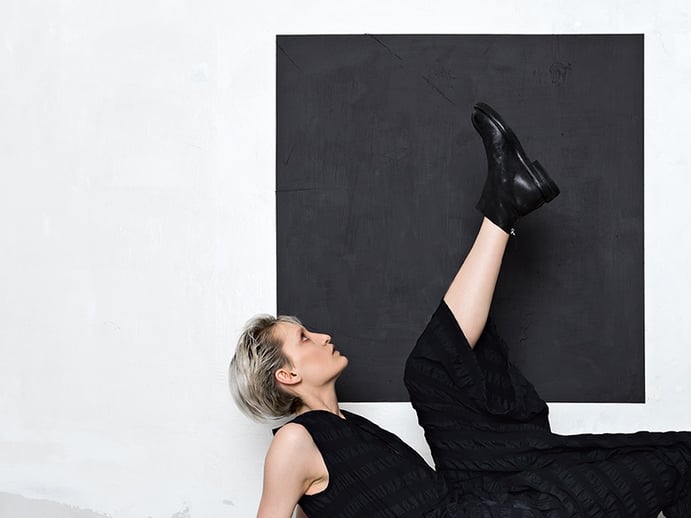 Our work can indeed be compared with the work of a curator or gallerist.
A gallery is defined by the presentation of rare pieces, limited editions, changing themed exhibitions, and the constant confrontation with new aspects and objects. But whereas a work of art has to appeal to a buyer's soul, in fashion the body is essential as well. The piece of clothing is not designed for the showcase—one has to be able to wear it. It also has to underline the wearer's character and, ideally, highlight it.
My style changes every day according to how I feel.
As managing director of a fashion store, I am in the fortunate situation of neither receiving instructions nor having to follow social or fashion trends. Sometimes I wear a relatively classic outfit of a suit with a shirt, sometimes a comfortable knitwear outfit. And all variations in between.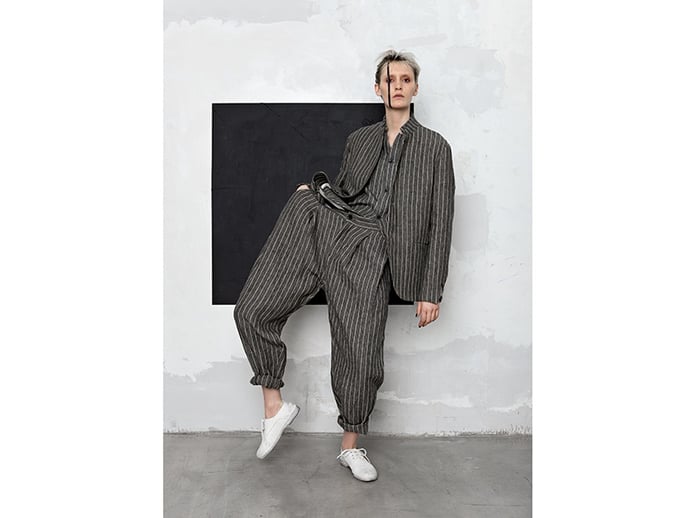 With our philosophy, Eigensinning and Atelier Obstiné only appeal to a select group of people.
These are mostly creatives—artists, musicians, architects, gallerists, etc. And on the other hand, people in senior management and self-employed people with the courage and the passion to move outside the framework of conventions and norms. Our customers are always design-oriented, cosmopolitan, and looking for the unusual. They know that at Eigensinnig, they will find products that are rare and unique, and limited worldwide.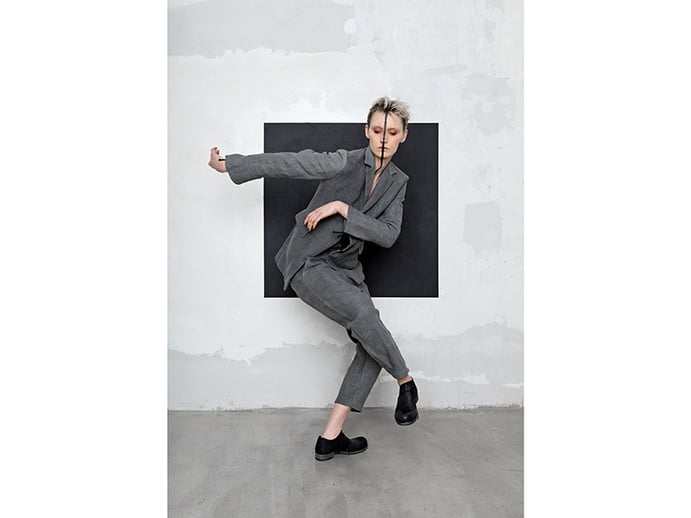 In Eigensinnig, each design is seasonal and does not follow any trend.
Visible traces of craftsmanship meet a detached lightness in each design. Each designer manufactures the collections in the city where he or she works or in their own studio, which results in the highest artisanal standard. Each designer predominantly works with natural materials such as linen, silk, wool, cotton.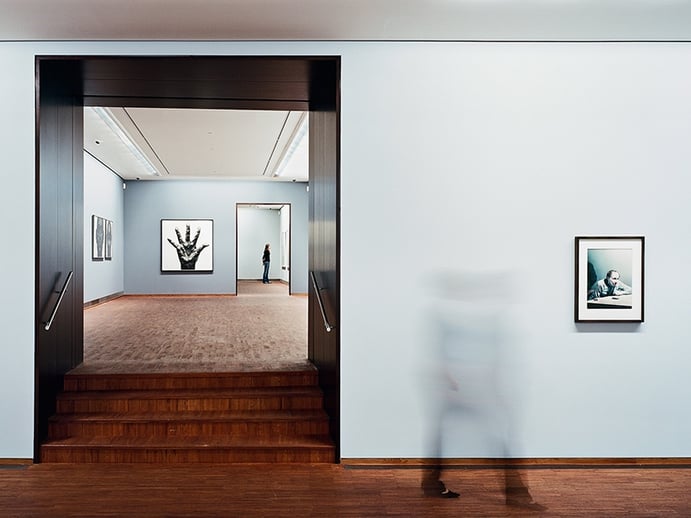 Vienna is my hometown and the center of my life.
It has all the advantages of a big city, combined with the benefits of neighborhoods with small-scale structures. Vienna has an excellent infrastructure for realizing one's ideas and networking with people, but at the same time the city also conveys peace and tranquility.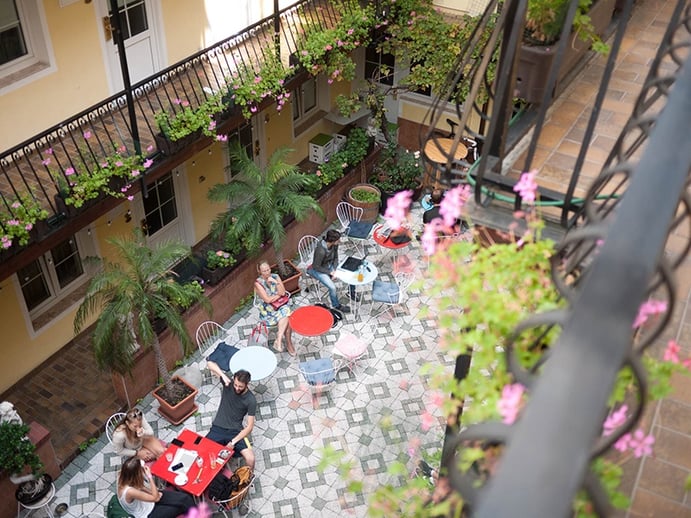 The neighborhood around St. Ulrich's square has evolved immensely.
Building on the historical substance with the church at its center, restaurants, bars, and shops have settled here ever since the opening of Eigensinnig in 2012. These places convey a cosmopolitan flair without detracting from traditional structures. Adjacent neighborhoods, such as Kirchengasse and Lindengasse, or those in the vicinity of the Lange Gasse on the other side, are growing together, resulting in a larger but harmonious and heterogeneous area.
The leafy inner courtyards of historical buildings in the city are Vienna's best-kept secret.
Even if city centers increasingly resemble each other, it's the small differences that make them special.