One of the world's premier wine-growing regions, California Wine Country is best known for the twin valleys of Napa and Sonoma. Here, beautiful blue skies meet verdurous vine-clad hills that stretch as far as the eye can see. The area boasts several hundred wineries producing some of the finest Pinot Noir, Cabernet Sauvignon, Merlot, and Chardonnay in the world. In addition to its rich viticultural heritage, the area is revered for its natural beauty, Mediterranean-style climate, and luxury lifestyle. Both regions are arrayed with exclusive homes, world-class recreational and cultural attractions, as well as five-star hotels and luxury spa resorts, and Michelin-star restaurants including Napa's three-starred French Laundry and The Restaurant at Meadowood, and Sonoma's Farmhouse Inn and Madrona Manor.
While you're here, don't miss the West Coast's other outstanding wine regions. Head south to California's spectacular Santa Cruz Mountains, Central Coast, and Santa Ynez Valley for a wide range of varietals including Cabernet, Zinfandel, Merlot, Pinot Noir, and Chardonnay, or north to Oregon's beautiful Willamette Valley for Pinot Noir, Pinot Gris, and Riesling.
CALIFORNIA
Getting Here: Northern California Wine Country is located less than 90 minutes' drive from San Francisco. The area is served by San Francisco International Airport, Napa Country Airport, Sonoma Valley Airport, or Nut Tree Airport.
Ansel Adams famously portrayed the glory of California's wilderness on film, and in 1959, he turned his camera lens onto California's vineyards. "Story of a Winery" is a silver gelatin documentary of the rebirth of the state's wine industry, showing a lone horse plowing a field, a vintner examining a bottle in dusky light, and other images capturing the California wine industry's nascent rise to prominence. California has indeed risen to prominence from the humble scenes frozen in Adams' work, sharing the spotlight with France as the most recognized, prolific, innovative, diverse and talent-rich viniculture regions of the world.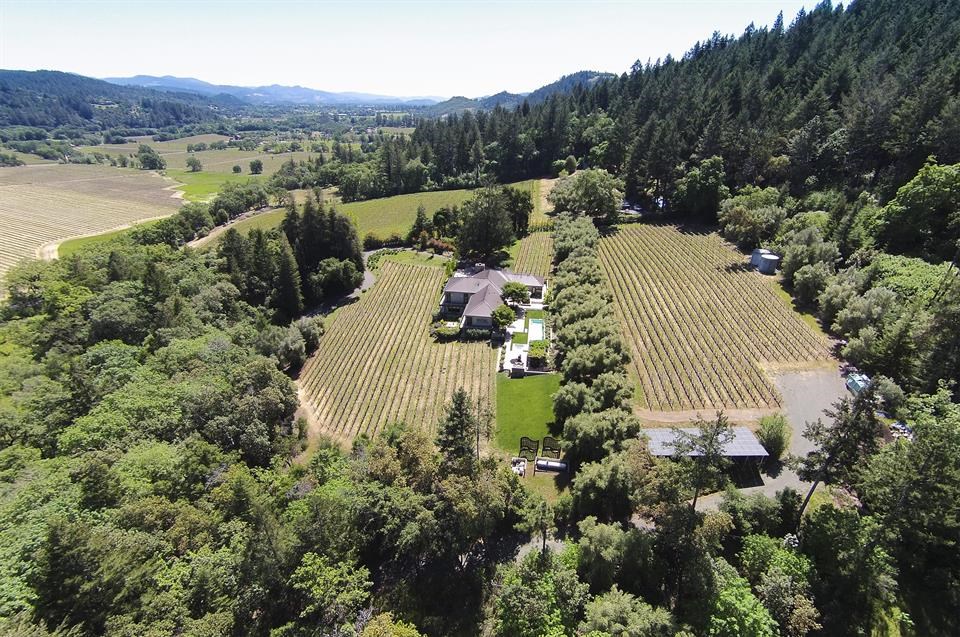 NAPA & SONOMA
Northern California's twin valleys of Napa and Sonoma have undergone a boom in tourism, in large part due to its recognition as a major wine producing region. While both Napa and Sonoma offer prestigious wine producers, world-class resorts and spas, outstanding restaurants, boutiques, and wine country scenery, Sonoma is a bit more bohemian than its more upscale neighbor. In Napa Valley, St. Helena has grand estates mingling vineyards with olive orchards while Rutherford's vineyards offer panoramic views of the entire valley.
Napa & Sonoma In the past 30 years this region's wineries have grown from a few dozen to more than 400, and yet visitors are equally attracted to the area's natural beauties with its forests and hot spring baths. Its Mediterranean climate draws comparisons to Tuscany, as does a reputation for taking wine and food as seriously as art. The original 1976 "Judgment of Paris" competition, widely expected to prove the superiority of French wine, finalized California's ascendency when two wines from Napa Valley took top honors. While the majority of the grape harvest comes from Sonoma County, Napa offers many cult wines that are sought after by the most knowledgeable wine consumers.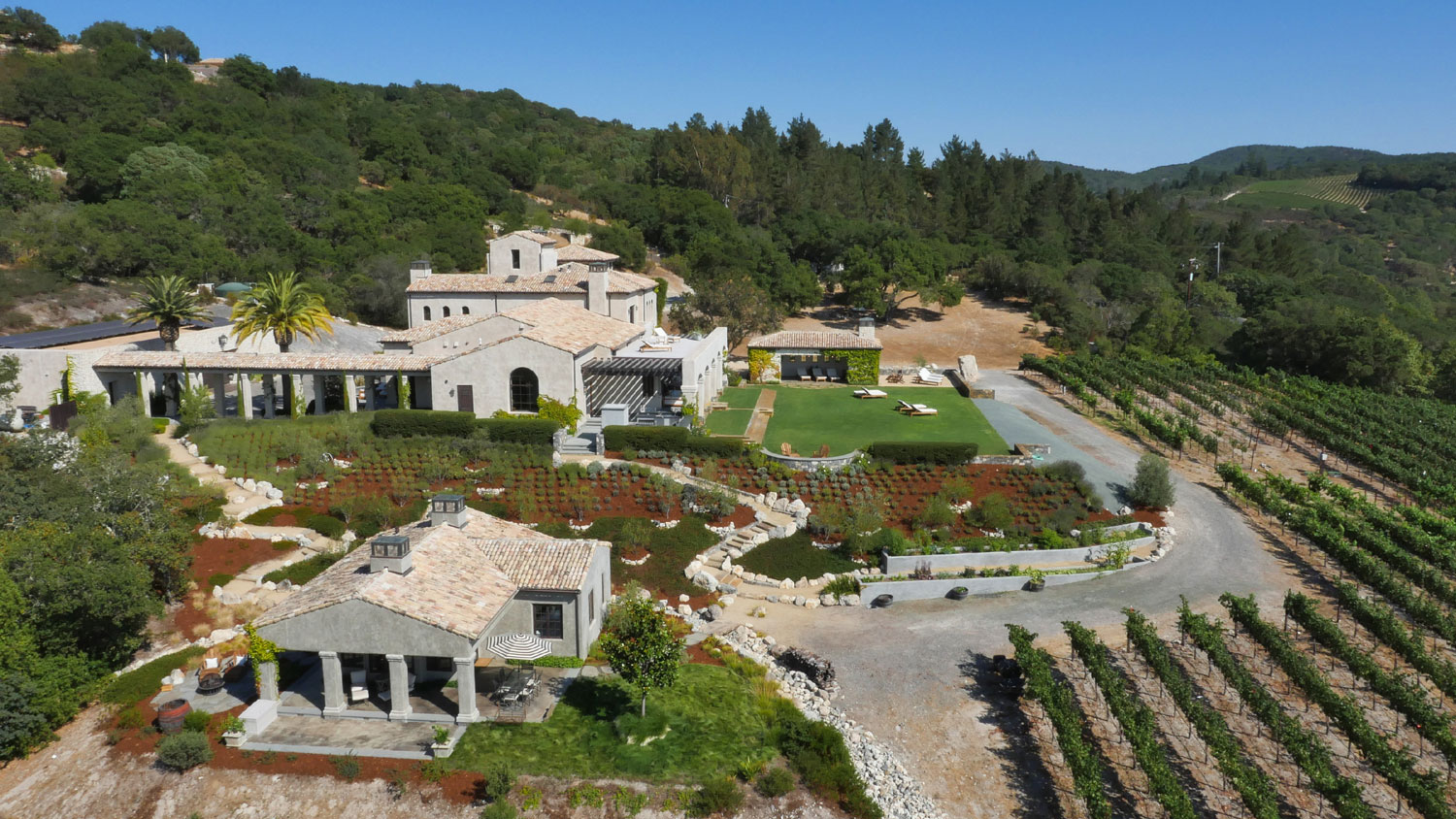 SANTA CRUZ MOUNTAINS
Santa Cruz Mountains was somewhat underrated as a winegrowing region until 2006. Paul Draper, the CEO and chief winemaker at Ridge Vineyards in Santa Clara County, who produced the Cabernet that won the 30th anniversary of the "Judgment of Paris" wine tasting, said, "grown from the earth, wine connects us to the cycles of the seasons and grounds us. It need not be an industrial product made of grapes. It can still be a natural beverage, kept on the straight and narrow by the hand of man." The elemental combination of oceanic mists and mountainous terrain produces the rich flavor that gave top honors to this region, which now has over 200 small vineyards, including some of the oldest wineries in California. While a Cabernet Sauvignon put the Santa Cruz Mountains on the map, this region is also known for organic viticulture practices and most recently, very high quality Pinot Noir wines originating mostly from the west side. The east side is known for Cabernet Sauvignons, Merlots and Zinfandels.
Santa Cruz Mountains was the first mountainous winegrowing region in the United States, and some of its lofty vineyard estates offer majestic views of Monterey Bay to the south. Santa Cruz Mountains are also home to vast protected areas of natural beauty, including California's oldest, the Big Basin Redwoods State Park. The mountain range occupies much of the San Francisco Peninsula, with the region running from Half Moon Bay and Woodside in the north to Mount Madonna and Watsonville in the south.
CENTRAL COAST
In San Luis Obispo and Santa Barbara counties there are more than 44,000 acres of planted grapes or 7.4% of California's production. Cabernet Sauvignon is king to this region's Chardonnay queen, and the Edna Valley and Arroyo Grande communities retain an old California feel, while Paso Robles is pure Americana where vineyards mingle with ranch properties. In the northern section of the Central Coast AVA, which includes Alameda, Contra Costa, Santa Clara, San Francisco, San Mateo and Santa Cruz counties, there are approximately 6,400 acres of planted vineyards and more than 100 wineries. The warm days and cool nights provide classic grape growing conditions, with gravel soils that provide ideal drainage and the main varieties are again Cabernet Sauvignon and Chardonnay. In Monterey and San Benito counties there are roughly 75 wineries that make wine from Chardonnay and Merlot grapes. The influence of the Monterey Bay requires harvesting later than other regions but steep slopes and rolling hills makes harvesting more challenging and typically result in lower yields.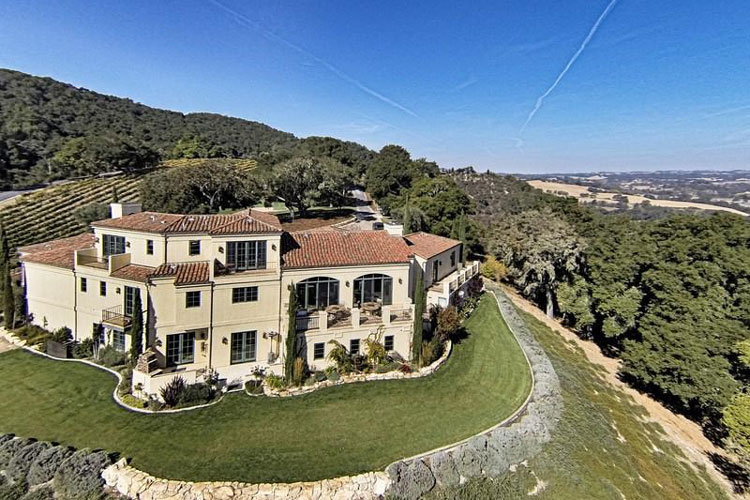 The Central Coast American Viticultural Area (AVA) stretches roughly 250 miles along the coastline of California, from San Francisco County in the north to Santa Barbara County in the south. The region produces almost 15 percent of the state's total grape production and is home to more than 350 wineries. Low lying mountain ranges moderate the cooling effect of oceanic fog and afternoon breezes, and slow-ripening wine grapes thrive in this equilibrium. San Luis Obispo County is the center of wine production in the Central Coast and falls behind only Sonoma and Napa Counties in output statewide
SANTA YNEZ VALLEY
From the university town and cultural center of Santa Barbara just 30 minutes to the southeast, a coastal trip along Highway 101 or past Cachuma Lake on Highway 154 leads to the vineyards and ranches of the Santa Ynez Valley with a population of less than 25,000. Wines in the Santa Ynez Valley offer an outstanding variety, including premium wines made from Chardonnay, Sauvignon Blanc, Viognier, Cabernet Sauvignon, Pinot Noir, Syrah and Merlot. This region has maintained its rustic quality despite significant recognition.
Rolling hills and winding roads augment a reputation for producing fine wines to make the Santa Ynez Valley a highly sought-after respite. In the Academy Award winning film "Sideways", the protagonist's obsession with Santa Ynez Pinot Noir is thought to have been responsible for that varietal's sudden and still enduring growth in popularity. Celebrities seeking reprieve from the hectic pace of Los Angeles, a two-hour drive south, have long gravitated toward this sparsely populated and unpretentious region for its congeniality and tranquility as well as for its outstanding Pinots. The town of Solvang with its Danish heritage is the main attraction, and Los Olivos and Ballard are also havens for those seeking the area's bucolic charm.
OREGON
Getting Here: The Willamette Valley is less than an hour's drive from Portland and its international airport.
In the 1979 Wine Olympics, Eyrie Vineyard's Pinot Noir competed successfully with French Burgundies and thwarted the conventional wisdom at the time that Oregon was unsuited to viniculture. The longer summer days in this more northern latitude leads to a longer growing season, and Pinot Noir remains the state's most recognized varietal although it also produces Pinot Gris, Chardonnay, Merlot and Riesling in large quantities.
Oregon's vintners express the Pacific Northwest lifestyle through their pragmatic approach, communal dedication to handcrafted wines, and innovation in superb organic vintages and sustainable agricultural practices.
The Willamette Valley, a scene of rolling farmland outside of Portland, is prime Pinot Noir country. Despite their fame, the wine grapes are not the valley's dominant agriculture and so boutique vineyards dot a mosaic of fields growing mustard seed, strawberries, hazelnuts and pears. The Walla Walla Valley typifies wine growing regions in the south with its more heat-loving varietals including Cabernet Sauvignon.