For most of us, the idea of buying a vineyard in Argentina or France to create our own wine is a romantic dream. Increasingly though, it is becoming a reality for many individuals, as demand for vineyard properties has soared in the past several years.
For Hollywood stars, vineyards are the latest must-have accessory. For lifestyle buyers, a view of vine-clad slopes from your historic Tuscan villa makes a tranquil and pastoral panorama. For Chinese industrialists, a fine winery is a trophy asset. And for ex-hedge fund managers seeking a change of lifestyle, there can be few more rewarding hobbies – especially when you get to drink the fruits of your labor. But knowing where to buy – and what to do when you've bought it – is quite another matter.
From prestigious wine regions such as Bordeaux, the Napa Valley and Champagne, to smaller high-quality regions such as the northeastern US (which shares the same geo-climate as Bordeaux) and up-and-coming new regions such as southern England (which shares the same climate and soil type as Champagne), boutique vineyards are booming. But the level to which you decide to get your hands dirty is entirely up to you.
France's beloved cinema son Gérard Depardieu considers himself as much a vigneron as an actor these days, and is hands-on with the operation of his vineyards worldwide; soccer hero David Beckham, on the other hand, has a specialist team to run his Napa Valley vineyard, whose fruits are for private consumption only.
Most vineyard owners – supermodel Kate Moss and actor Brad Pitt, who both own hobby vineyards in the South of France, included – employ a team to deal with production, leaving themselves with the fun element of soaking up sunsets among the vines and drinking the end result. Alongside enjoying the beautiful properties that many wine estates boast, for many lifestyle purchasers, it is as much about the prime real estate as the full-bodied Cabernet-Sauvignon, which is a tasty added perk.

LONG-TERM REWARDS
Besides the aesthetic pleasure of owning a vineyard, however, there is also the investment potential. Wine is a far more promising alternative to stocks and shares for many investors at present, says Peter Shakeshaft, founder of Vin-X Limited. "Wine has seen double-digit growth every year for the past 50 years, with the 30 châteaux in the world, mainly in Bordeaux, producing the most consistent results," says Shakeshaft.
People love the idea of making something themselves and having their own wine to serve guests
Michael Baynes
Investing in wine is one thing, though; buying a vineyard is a different story altogether. "Fine wine itself has become a must-have investment, perhaps as part of a portfolio, perhaps as an alternative type of investment. For some people owning a vineyard seems to be a step up from that – something glamorous, a move to what is seen as an idyllic lifestyle, or a lifelong passion and dream," says Carolyn Holmes, Associate Director & Senior Specialist of Christie's Wine Department.
The huge, relatively cheap tracts of land in Argentina's or Chile's wine regions are prime territory for ambitious winemakers seeking the challenge of a blank canvas to create their own vineyard – and, with few planning restrictions, build a modern haçienda-style home on their land.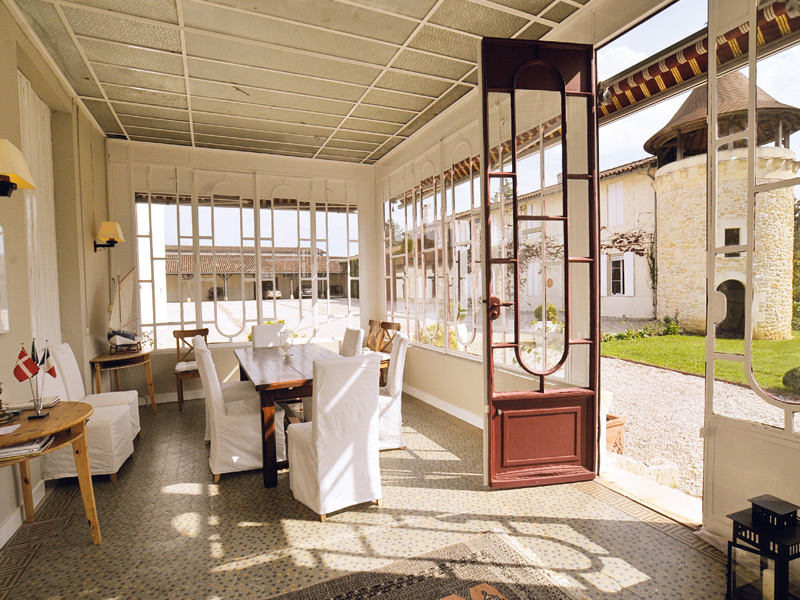 Strikingly contemporary bodegas are also starting to dot the Spanish countryside, where buyers almost always want a property with their vineyard, "to add charm and status to the estate," says José Ribes Bas, CEO of Rimontgó, an exclusive affiliate of Christie's International Real Estate. The agency deals with wine-growing estates in the Rioja and Ribera del Duero regions – where the actor Antonio Banderas owns a vineyard – which cost from €4m-€30m ($5.3m-$40m), mainly attracting Asian importers and US or South American winemakers.
Surprisingly, in France, whose formidable wine tradition would surely deter all but the bravest of amateurs, 70 percent of vineyard buyers are new to the industry. While taking over an established vineyard is easier than starting your own, the extensive support networks of wine experts now available around the world to deal with every step, from testing the soil to providing the corks for the finished product, mean becoming a winemaker should be less of a step into the unknown.

COUNTING THE COST
To test the water before buying their own vineyard, investors can also buy into one of the growing number of fully serviced luxury residential vineyard schemes – Argentina has some particularly attractive ones – where their involvement can be as little as receiving an annual share of the wine or working with the production team more intensely.
"We are seeing a lot of people wanting to establish vineyards on the chalky hills of Kent and Sussex in Southern England, which have almost identical climate and geology to the Champagne region of France. They know there's value in turning sheep-grazing land into a vineyard, but they don't know how to do it," says Andrew Thomas from Christie's International Real Estate exclusive UK affiliate Strutt & Parker's Land Management department, which specializes in vineyard acquisition.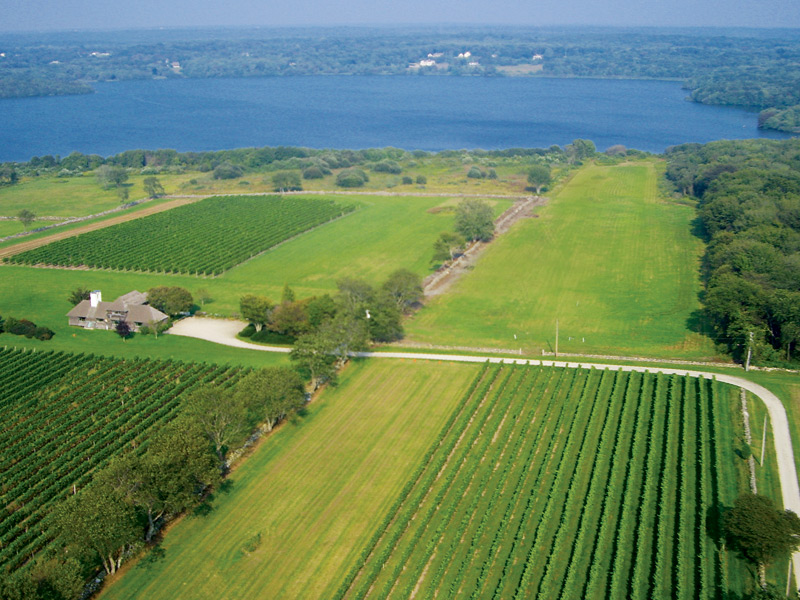 "There are estates where you can take your grapes and they will do everything for you, giving you your finished wine at the end," says Thomas. He is also seeing interest from institutional investors who consider UK vineyards the next big opportunity. The UK's emerging vineyards are among the cheapest in the world "and could be a valuable investment," says Andrew Thomas, "with vineyards selling for £20,000 ($32,488) per acre."
The costs of owning a vineyard can be daunting, with the land price merely the starting point. Other expenses include establishing and maintaining the vines, machinery and fuel, harvest labour, and the cost of bottling, labeling and transporting.
In the Napa Valley and northern Sonoma – where buyers are in a strong position due to relatively stable house prices and a shortage of premium grapes – vineyards cost $75,000-$300,000 per acre. Sites where you can build a property cost from $500,000, "so you need a budget of $2m just to get in the game," says William Densberger from Pacific Union, an exclusive affiliate of Christie's International Real Estate.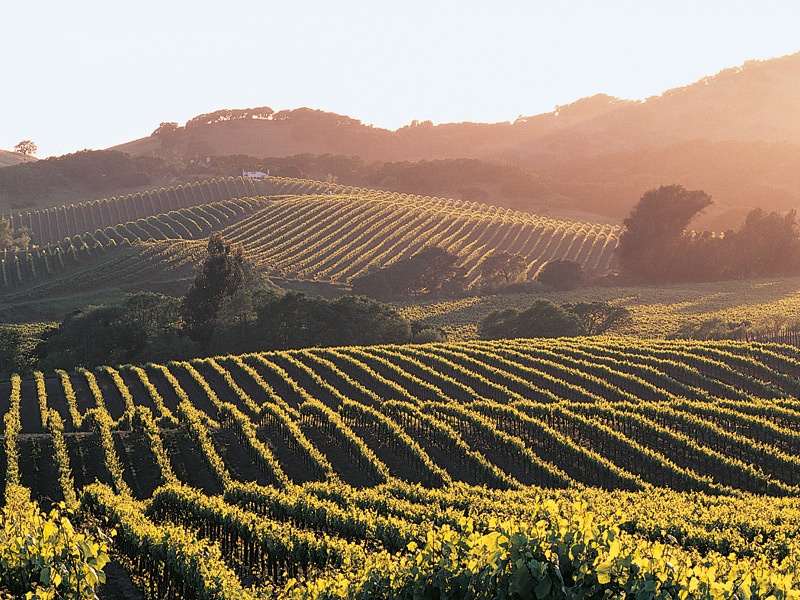 To get your Napa Valley vineyard off the ground, expect to pay development costs of about $30,000-$60,000 per acre and annual management costs of $5,000-$10,000 per acre – with an acre producing between one and six tons of grapes, says Densberger, who a few years ago sold the Mondavi family estate in California for $10.25m to Gina Gallo of the famous Gallo winemaking family.
In a tour of the cost of the world's vineyards, in ascending order, are Argentina's Mendoza region – where building costs are low and there are few planning restrictions – followed by the UK, Chile, Australia and New Zealand, where actor Sam Neill owns the Two Paddocks vineyards in the lowest wine-growing region in the Southern Hemisphere. Then it's South Africa, Italy, the Napa Valley and – in a league of their own – Bordeaux and the Dordogne, where vineyards with fairytale 17th- or 18th-century châteaux now attract wealthy Chinese and Indian investors.
A LIFESTYLE DECISION
There has never been a better time to buy a wine property in Bordeaux, with prices at their lowest for 20 years, says Michael Baynes of Maxwell-Storrie-Baynes. "Demand dramatically changed during 2011, following the outstanding vintages of 2009 and 2010. This has created a belief that vineyards are undervalued and that the Far East will redress the demand/supply imbalance of the last two decades."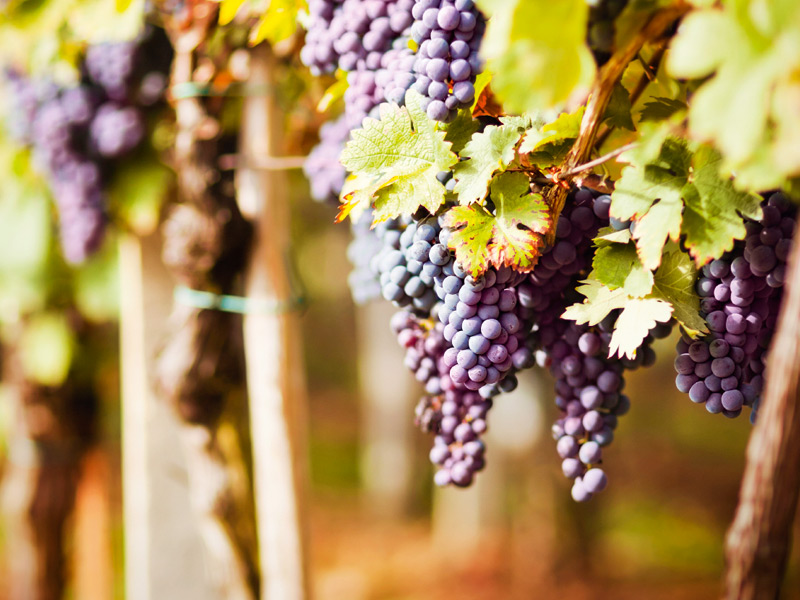 His clients predominantly come from South Africa, South America, China, the US, and the UK, with budgets ranging from €2m ($2.6m) to €50m ($66m). "The ideal is a profit-making château costing under €5m ($6.6m) with a good brand and turnkey operation," he says.
Although the annual returns on a vineyard pale in comparison with other investments, with three percent the norm and capital appreciation a long-term aspiration, "it's an extraordinary lifestyle in a stunning part of the world, and the French agricultural system is very accommodating, with no capital gains tax charged on farms. People love the idea of making something themselves and having their own wine to serve guests," says Baynes.
Choosing the right vineyard to suit your ambitions – whether it's a couple of acres as a hobby, a boutique winery or a 100-acre commercial operation – is just half the battle. Dedication and passion are prerequisites to making a success.
"You have to love, live and breathe it. You can work 14 hours a day in summer, seven days a week," says François Faverot de Kerbrech, who, with his wife Sally, sold his London restaurants in 2002 to buy a property with tended vineyards in the Luberon region of Provence and turned it into the gold medal-winning Domaine Faverot. "There's nothing quite like seeing a bottle of your wine on a restaurant table.