For those of us in the northern hemisphere feeling the winter blues, there's good news – the sun is always shining somewhere. Say goodbye to the cold and rain and hello to sun, sea, and sand with our pick of the best winter sun destinations.
The Algarve, Portugal
You'd be forgiven for dismissing Europe from your winter-sun wishlist, but there are sunny pockets to enjoy at this time of year. The Algarve, Portugal's southernmost region, and long a favorite with golf lovers, enjoys average temperatures of 15°C during March. Those temperatures can reach as high as 21°C, however, making a visit to one of the region's stunning golden-sand beaches a viable option in spring. Stay at the Conrad Algarve in Quinto do Lago – styled like an 18th-century Portuguese palace, the hotel has a spa and thermal areas, a three Michelin-starred chef (Heinz Beck) in the kitchen, and is just a short drive from top-notch golf courses and beautiful beaches. Check in to the expansive King Roof Garden Suite and you'll also have your own private infinity pool and butler service.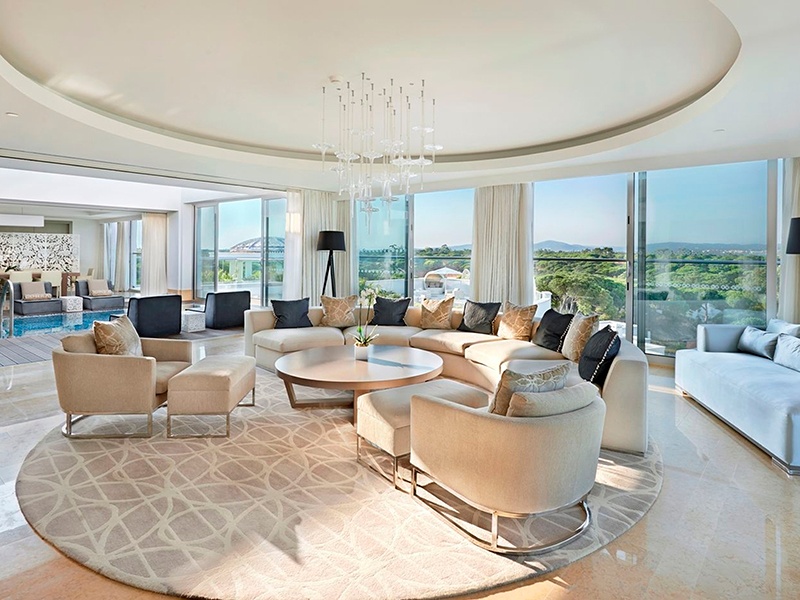 Saint Lucia, Caribbean
The weather gets distinctly warmer and drier in Saint Lucia from March onwards. If an average of 26.5°C appeals, why not reserve a room at Jade Mountain resort, which has just launched its 'Lose the Blues' program to help combat the symptoms of seasonal affective disorder. Endorphin-boosting treats including a tension-relieving 'four hands' massage, relaxing reflexology, and circulation-stimulating body-brushing all await, as well as sunrise and sunset yoga, kayaking, hiking, and tennis. Jade Mountain, which sits on the hills overlooking the Pitons, Saint Lucia's two volcanic mountains, comprises 24 infinity pool sanctuaries and five sky jacuzzi suites, so if all those activities sound a little energetic, you can always just spend your time lounging in private.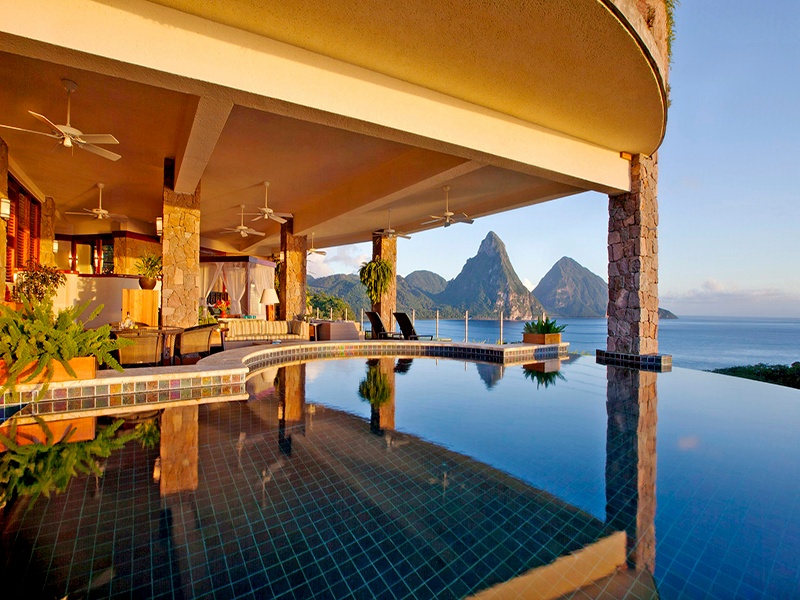 Koh Samui, Thailand
If an island escape is your idea of heaven, Thailand's Koh Samui remains one of the best there is. Enjoying an average of eight hours of sunshine on a typical spring day, Koh Samui benefits from being relatively dry at this time of year. Make the Panacea Retreat resort your island base. Named Best Villa at the 2016 Condé Nast Johansens Awards, the property's five individual villas are nestled on a hilltop and enjoy breathtaking panoramas of the surrounding natural beauty. The villas were conceived and designed by leading architect David Clark, with stylishly landscaped gardens by Bill Bensley.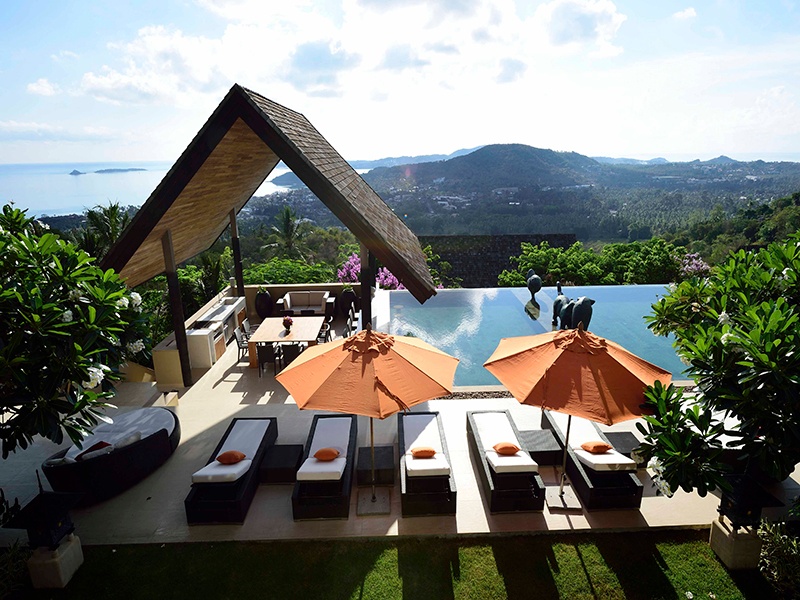 Cancún, Mexico
Your vitamin D levels should be thoroughly topped up by a visit to Cancún in spring – the popular Mexican destination enjoys an impressive 10 hours of sunshine a day, with average temperatures of 25°C in March. Besides its gorgeous beaches, many visitors go to Cancún to explore Mayan temples and ruins, some built 2,000 years ago, which makes award-winning NIZUC Resort & Spa the perfect place to stay – it was once a base for Mayan astronomers (and, much later, a presidential retreat for world leaders). The 29-acre private beachfront estate nestles among protective mangroves and faces the Mesoamerican Barrier Reef. Rooms and suites are suitably luxurious, and the resort is also home to a 30,000-square foot ESPA spa for added pampering. Active guests can use the hotel's paddleboards or kayaks to explore the natural wonders, or take a trip to the world's first underwater art museum.