What separates the highest priced estates in the world from other luxury properties? With global benchmarks for luxury homes ranging from $1,000,000 to over $8,000,000, what qualities must an estate possess to be valued at $100,000,000 or even $200,000,000? These ten extraordinary homes have everything that luxury home buyers typically seek, from secluded locations and impeccable construction and craftsmanship to style, architectural flair, and proximity to cultural or natural wonders. But each of these homes has something else—be it sheer size, unbeatable views, or access to a private beach unlike any other—that sets it apart. With the bar for luxury residences already set high, these estates effectively raise that bar to ultra-exclusive levels.
Hampton Haven
East Hampton, New York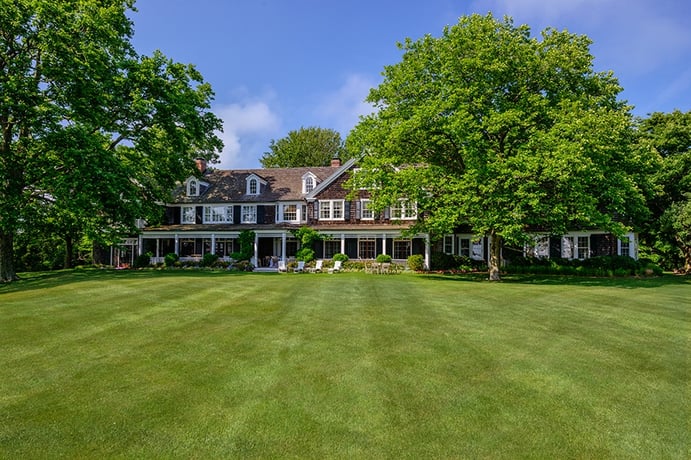 The historic village of East Hampton has been home to 17th-century Puritans and 20th-century Abstract Expressionist painters, but it's probably best known today for its concentration of stunning beachfront estates. Briar Patch, an 11-acre, 1931 estate on Georgica Pond, might be the most impressive of them all. While the property's two residences have been extensively remodeled and updated by legendary architect Peter Marino, their interiors and exteriors retain the signature aesthetic of a Georgian Revival beach house. Briar Patch also boasts a quarter mile of waterfront along Georgica Pond and panoramic views of the Atlantic Ocean just beyond. The 10,000-square-foot main house has expansive spaces including a light-filled great room with soaring ceilings and a large chef's kitchen for hosting dinner parties or family gatherings. Overall, the estate has 10 bedrooms (six in the main residence and four in the guest cottage), and its grounds are also home to a 60-foot-long, teak-bordered pool and a sunken tennis court. Sun, sand, Georgica Pond, the Atlantic Ocean, and luxurious interiors that put a new twist on a classic style all combine to make Briar Patch the essential East Hampton summer estate.
Museum Mile Masterpiece
Fifth Avenue, New York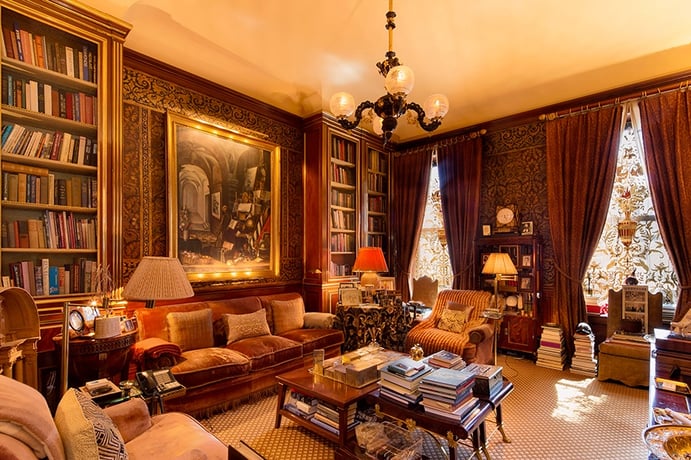 Fifth Avenue is synonymous with luxury, and for good reason. Manhattan's "Museum Mile" is not only home to world-renowned museums such as the Metropolitan Museum of Art and the Guggenheim, but to the Pierre and Plaza hotels, Bergdorf Goodman, and scores of luxury boutiques and grand apartment houses overlooking the green oasis of Central Park. Apartments on Fifth Avenue are among the most coveted in the city. One building in particular, perched just across the street from the Central Park Zoo, is among the city's most storied due to its long association with the Rockefellers and many other prominent New Yorkers. The 16-story limestone apartment house designed by Italian architect Rosario Candela has just 24 residences including this spectacular corner duplex, the largest existing original apartment on all of Fifth Avenue. Situated on the 7th and 8th floors with seven bedrooms, Central Park views, and ceilings that reach nearly 13 feet in height, it also has sumptuous details like 17th-century leather wallcoverings in the library, exquisite hardwood floors, and an original marbled and mirrored bathroom.
Riviera Reverie
Théoule-sur-Mer, France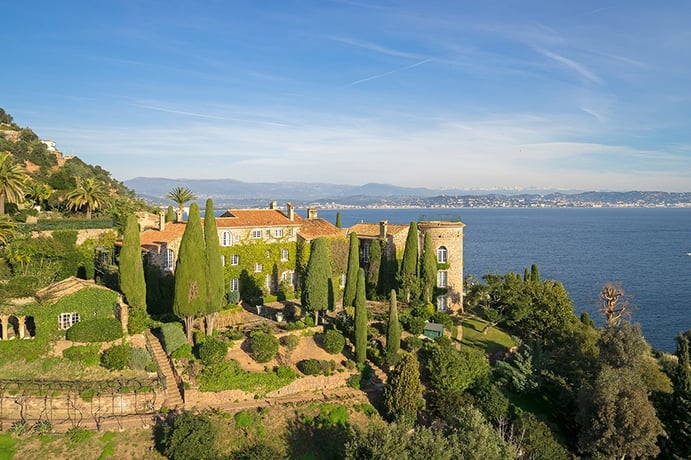 The palm trees, ocean breezes, and scenic coastline views of the Côte d'Azur are difficult to top. And while the idyllic resort town of Théoule-sur-Mer in southern France is home to numerous exceptional properties, it's impossible to find one more alluring than this circa-1900 eight-bedroom estate set right on the water. Located about 15 minutes from Cannes, this gem on just over six acres of land has more than 15,000 square feet of interior living space. Its exterior is clad in warm-hued stone underneath a terracotta roof. The interior is a Mediterranean marvel with unexpected bursts of beautiful color, whitewashed walls and stone floors, and an ingenious design that includes a circular turret with panoramic views.
Valley Retreat
Los Olivos, California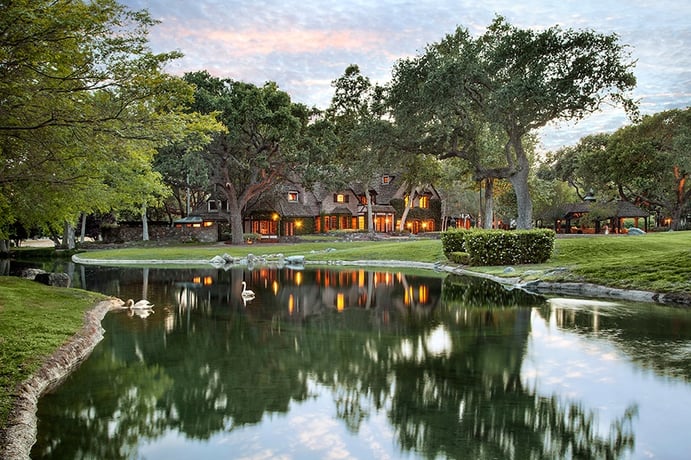 Sycamore Valley Ranch sits on 2,698 verdant acres about five miles north of Los Olivos, California. Built in the early 1980s and designed by architect Robert Altevers, this Normandy-style estate has six bedrooms and nine full bathrooms in its opulent 12,598-square-foot interior. The truly unique elements that make it so extraordinary, however, are its outdoor features. A large covered barbeque area and adjacent pool house and tennis court all have stunning views of the nearby mountains, and a landscaped garden with a lake and waterfall give the grounds an otherworldly quality. The gated property also boasts three guest cottages, a theater with a stage, numerous barns and animal facilities, and a 5,500-square-foot movie theater.
Natural Wonder
Las Perlas Islands, Panama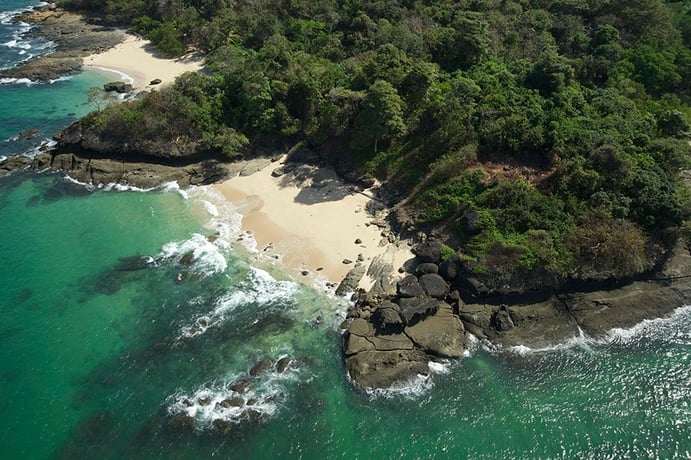 While private islands are not exactly commonplace, three islands offered together as one magnificent estate off Panama's Pacific coast represent a true rarity. There are no structures on Islas Cayonetas Grand Legacy Estate, and Pangea World, the science and diplomacy brain trust that has orchestrated this project, intends to keep it that way. The islands are pristine examples of a tropical ecosystem, and their relative isolation offers the scientific community an unparalleled opportunity for study. The estate's 1,800 acres provide one of the few places on earth where the planet's history and evolution can be studied as part of a global center for conservation and science.
House on a Hill
Rancho Santa Fe, California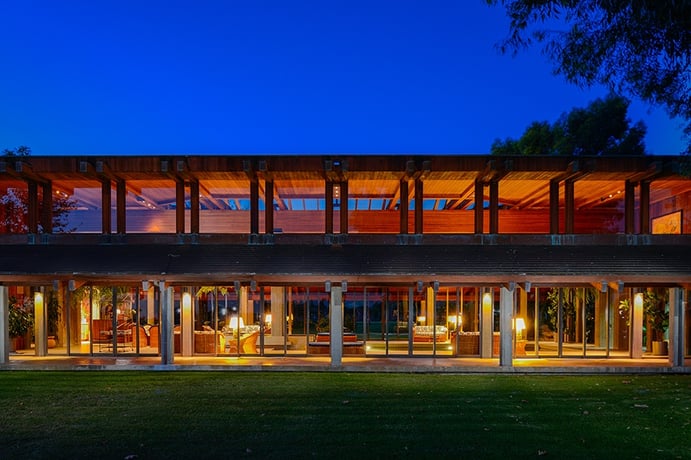 Prairie School-inspired Del Dios Ranch in Rancho Santa Fe, California, sits on 210 acres of lush countryside that includes a Valencia orange grove. This majestic modern home designed by architect Fred Briggs and built in 1972 has interiors by designer Arthur Elrod. The grounds include a tennis court and lake as well as equestrian facilities. The estate's hilltop perch gives it remarkable panoramic views. Inside, soaring ceilings and clerestory windows flood the interior with light, and native redwood beams contribute to the warm and rustic aesthetic. The pool and spa are housed in an elegant wing located just off the master suite.
Island Idyll
Exumas, Bahamas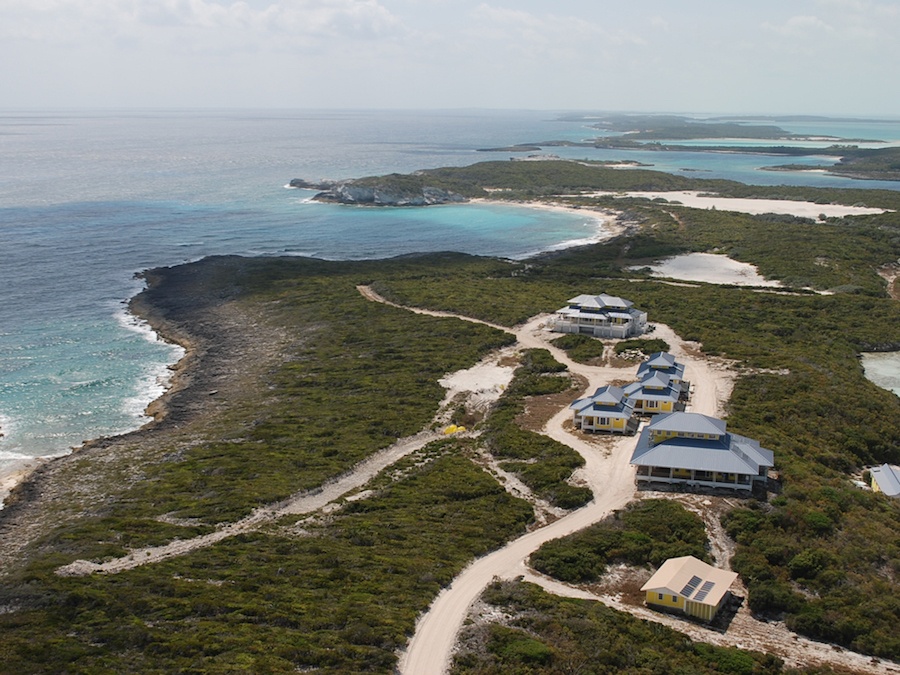 Cave Cay is about as close to perfection as a private island can get. This sun-dappled oasis nestled in the Exumas district of the Bahamas has everything from enchanting beaches, rolling hills, and tropical plants to a deep water harbor and private air strip. Its marina can accommodate up to 35 boats. The main residence perched on one of the island's highest points features high-end appliances and finishes as well as breathtaking views.
California Dream
Los Angeles, California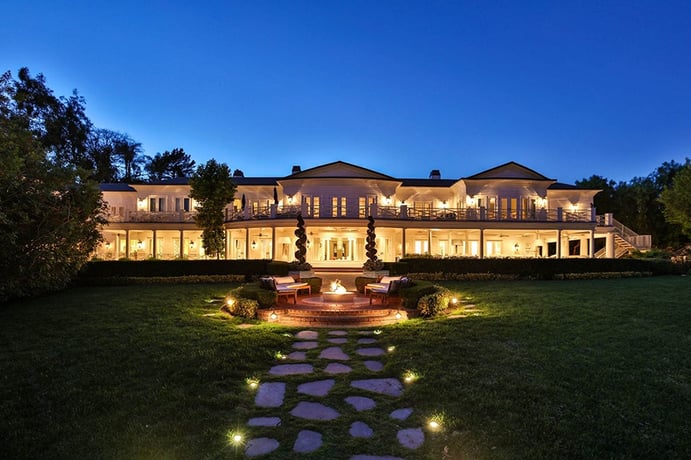 The famed Sunset Boulevard in Los Angeles is home to the aptly named Maison du Soleil, one of the most extraordinary homes in the region. Located in Holmby Hills, the 30,000-square-foot estate boasts 60 rooms including 17 bedrooms. Maison du Soleil is a classic example of Hollywood Regency style. Designed in the 1930s by architect Paul Williams, it has been fully updated with contemporary amenities and technology. The grounds house a bath house, 6,000-square-foot cinema, large swimming pool, and landscaped gardens.
Asian Escape
Repulse Bay, Hong Kong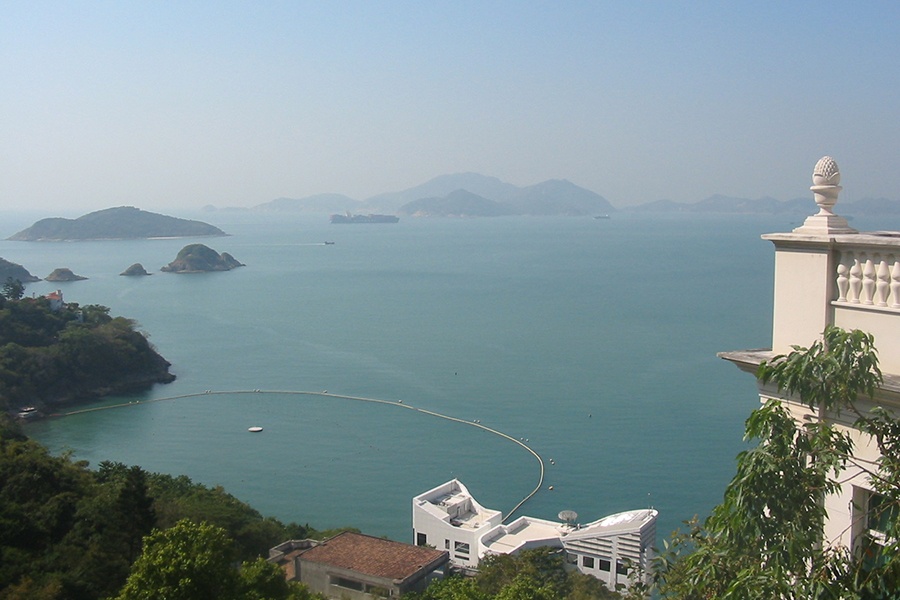 This luxurious estate overlooking Hong Kong's famed Repulse Bay includes a swimming pool and private garage in addition to a four-bedroom home with soaring ceilings, huge windows, and opulent details throughout. The interior is full of thoughtful design choices from the wrought-iron banister that winds around the grand staircase to the marble bathroom in the master suite. Floor-to-ceiling windows afford this exceptional residence plenty of natural light and stunning sea views.
Desert Oasis
Casablanca, Morocco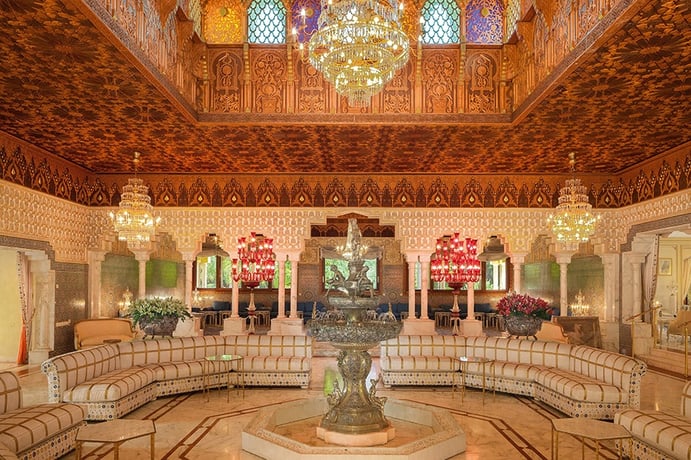 Every surface in the opulent and ornate Parc D'Anfa estate seems to glimmer in the light, from the Venetian glass chandeliers to the Asian textiles and Italian marble columns that lend architectural heft to vast entertaining spaces. Its chandeliers were hand carved by master craftsmen in Fez, and its 24 bedrooms are luxurious and spacious. While it may look like the set of an epic movie, this Casablanca palace is quite real. Parc D'anfa is located in the fashionable enclave of Anfa Supérieur, an elevated region of the city that takes its name from the Berber word for "hill" and enjoys views of the Atlantic Ocean. Though secluded and tranquil, this compelling property is also conveniently situated near the city's Royal Golf Club and the many cultural attractions of Casablanca.