Many serious art collectors are increasingly looking to art-secured financing as an attractive means to support their passion for collecting or to build liquidity for other ventures and needs. Athena Art Finance, based in New York, is the leading independent specialist in this field working closely with private clients, their families and advisors. Athena launched operations in 2015 with the support of a premier group of investors led by the Washington, DC-based Carlyle Group and the Geneva-based Pictet Group.
We spoke with Athena's CEO and co-founder, Andrea Danese, to learn more about Athena's approach to art-secured lending and what prospective clients should know when considering a loan secured by their collection.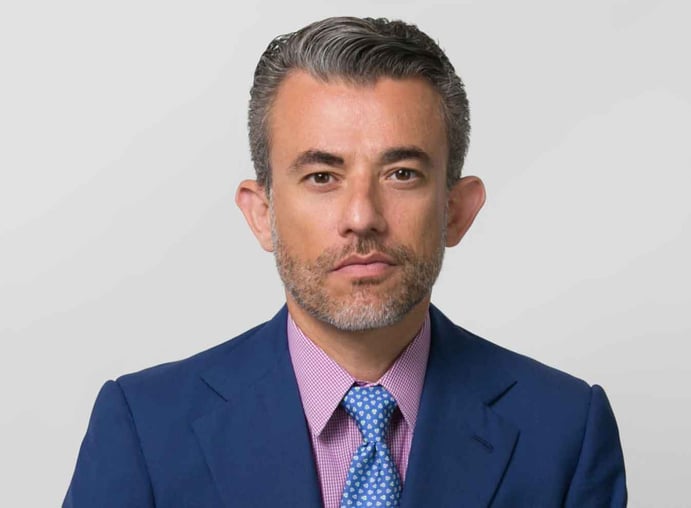 What drove you to start Athena Art Finance?
It is widely recognized that the art market has expanded tremendously over the past twenty years, in terms of collector interest, transaction activity, and, notably, valuations. Transaction activity has grown four-fold over the past 20 years to over $64 billion. Rough estimates put the total value of art in private hands in the order of $1 trillion, of which $100 billion is suitable for financing.

Yet, among several founding investors, myself included, we were struck at how underserved a market of this size was from a financial services perspective. Here was a market commanding increasingly impressive values and an asset that could make up a meaningful part of a private client's balance sheet, yet private clients had no way to realize value other than to sell their art, something most collectors loathe to do. Moreover, art was among the least efficiently financed assets on our clients' balance sheets—being a 100% cash funded asset with virtually no sources of dedicated financing in the market.

That is where we saw the market opportunity for us: to create a company specializing in art-secured financing for sophisticated art-collecting clients in an independent, high-touch and solutions-oriented manner.
Art is a passion and a lifestyle. Collections are often the result of a multi-generation endeavor.
While our loan process is always tailored to the specific circumstances of our clients, the approach always centers around our clients' art. As a non-bank lender, we have greater flexibility to underwrite the art directly as the primary source of repayment for our loans. Given our recourse is generally limited to our client's art, we take on the risk of future valuation movements during the life of the loan. By contrast, traditional banks must be comfortable that their loans can always be supported by a client's financial assets or general creditworthiness beyond simply their art. Moreover, we do not charge back-ended sales commissions if our client's art is sold in the normal course, therefore we are agnostic as to whether or where our clients choose to sell their art. In reality, many clients finance their art precisely because they do not want to sell at all.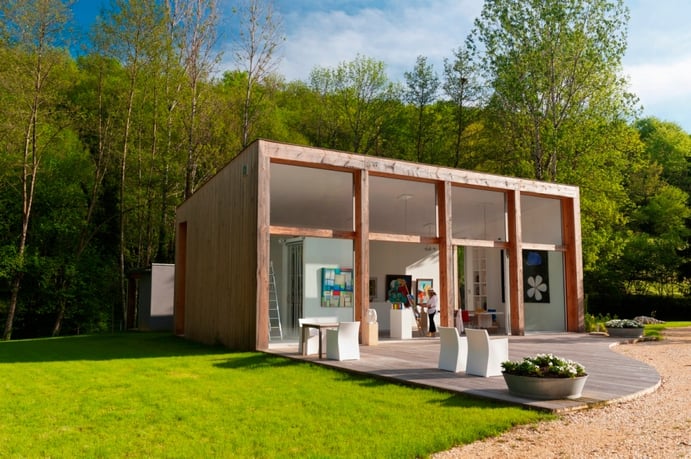 If I am a collector, how could Athena help me?
Simply put, we help our clients access credit tied directly to the value of their art. This distinguishes us from the few traditional banks that offer a similar art-lending service, but primarily consider a client's other personal assets when underwriting a loan. This has an important value to our clients: it allows them to access incremental liquidity above and beyond what their other assets can support, which can be deployed in a range of opportunistic ways.
While some clients indeed opt to finance their art as a means to supplement their general liquidity and cover life expenses, many other clients see the value of accessing the value of their art on a limited recourse basis to redeploy into other investments. Moreover, the fact our lending is recourse only to our client's art means that clients are insulating the risk of their art from their other assets.
Frequently, these financially-sophisticated clients, often financial services or business professionals themselves, are keen to continue building their collections and wish to do so in a financially-efficient manner. Others are investing in similarly illiquid investments, such as private equity and real estate, and wish to access additional investable capital.
Being solutions-oriented means we recognize that every client's specific set of circumstances and objectives is unique to them
We are also being approached by clients about art financing as an estate planning tool. Being solutions-oriented means we recognize that every client's specific set of circumstances and objectives is unique to them, and we work with them to put in place a financing arrangement that fits their needs.
Are Athena's services more relevant for buyers or sellers of art?
Both. We are active in supporting clients transacting in the art market, whether as buyers or sellers. We assist buyers in providing additional financial resources to keep collecting. Notably for prospective buyers, we regularly publish a list of pre-approved artwork at upcoming auction sales that we can accept a loan collateral. This gives auction participants an additional financial tool to be able to finance their purchases with Athena if they choose to do so, providing them greater purchasing power and payment flexibility.
We also assist sellers in providing upfront funds in advance of a pending sale or a longer-term plan to sell. And we also assist clients who have already built a sizable collection, but wish to draw down on its value to re-invest for other non-art market needs or opportunities.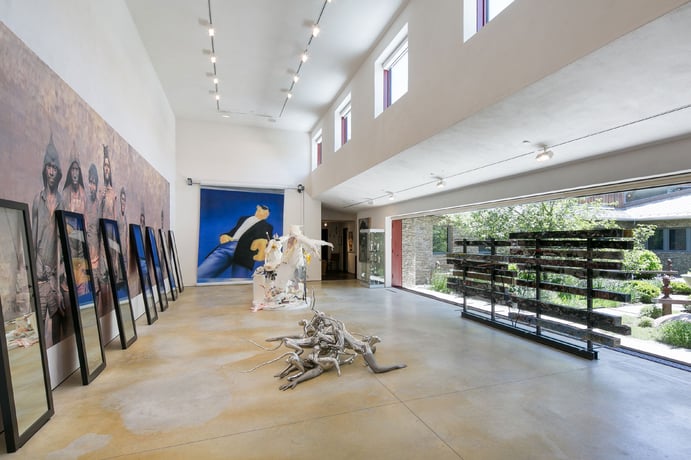 Is there any particular type of art you finance?
We most readily finance fine art, namely paintings and sculpture, created by established and mid-career artists who have an active secondary market at auction or private sale. We are extremely cautious with emerging artists who only transact in the primary market or artists who have yet to establish an auction track record over a market cycle.
We generally work with collections of US$1 million or greater with a preference for sizable, "anchor" works in a collection. When valuing art for loan collateral purposes, we use a combination of in-house experts and outside, independent appraisers.
Our client base is global, but most frequently their collections are in the US, UK or Switzerland—all geographies where we are most active.
Does the intangible value of owning a masterpiece impact a collector's decision to use their art as leverage as opposed to selling it?
Absolutely. We recognize that for most of our clients, art is a passion and a lifestyle. Collections are often the result of a multi-generation endeavor. For these and other reasons, most clients are highly resistant to selling their art (selling can also be very tax-punitive). Given this, financing can be an important tool to manage what can be highly valuable and cherished asset without the need to sell.
How do you expect the upcoming intergenerational transfer of wealth (UBS/PwC estimates 500 billionaires will transfer US$2.1 trillion to their heirs over the next 20 years) will impact the art financing market? Are affluent millennial collectors more willing to use art for leverage than their parents and grandparents?
There is some evidence compiled by Deloitte in a recent survey to suggest that younger generations are more open to financing their art than their parents. Indeed, for younger collectors looking to build their collections, financing can be an attractive tool to manage their liquidity and position them to respond to attractive buying opportunities when they arise. It is part of Athena's mission to offer financing as a normal course option for these types of collectors.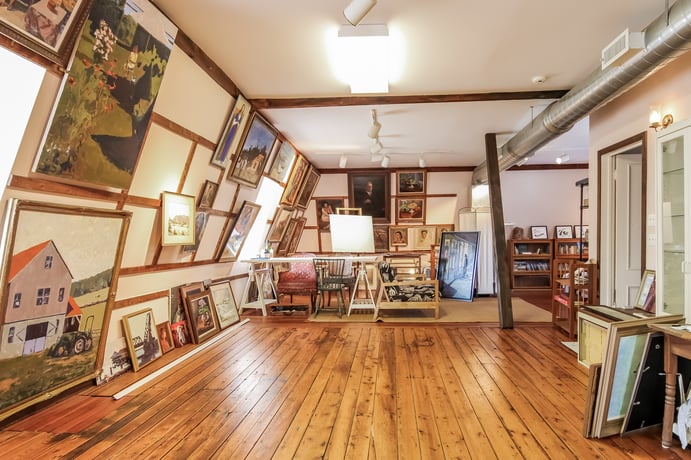 What do you see in store for the art market?
We see the market continuing to professionalize in several important ways. Firstly, increasing market activity and valuations are compelling collectors to conduct more careful due diligence when they collect, especially at the masterpiece price level. Secondly, the market is beginning to embrace more robust data analytics to underpin business and pricing decision-making. We see these as very positive signs for the market that will continue to build buyers' and sellers' confidence and are supportive of Athena's mission.
Is Athena's long-term goal to create an entirely new asset class? In other words, are you looking to create securitized loans backed by art?
In short, yes. Part of the dual mission of Athena is to foster greater capital markets comfort with art as an asset, something that historically has been very challenging. Our hope is that by continuing to professionalize and institutionalize underwriting art as loan collateral, Athena will help build that comfort. We see better data analytics around the market being a big part of this. Overtime, we want Athena to be able to bring multiple financing sources to the art market, including an eventual securitization.