According to Keith Penton, who heads up the jewelry department at Christie's in London, "The best way to start a collection is to get involved: go to views, auctions, see what sells and what doesn't, learn from the specialists." Wise words from a pro. The journey to assembling your dream set of jewels should begin with a shopping list: a great strap bracelet or rare earrings from the Art Deco era (look out especially for the Tutti Frutti or Egyptian Revival collections by Cartier), an unheated, untreated sapphire from Ceylon, or maybe a Burmese ruby.
Or perhaps, suggests ex-Crown jeweler Robert Procop, "one of the rarest emerald specimens found in the world, a 100-carat no-oil emerald held in a special pendant mounting." And then, of course, a girl's best friend… diamonds. "I love the eternal aspect; diamonds will never wear out," says Laurence Graff OBE, chairman at Graff Diamonds, of the stone's unwavering appeal.
Penton says there is huge demand from China for modern D Flawless cut diamonds. But elsewhere, there is also a trend for older diamonds from Brazil or India – pre-South African discovery, with watery, soft, limpid cuts. And of course the sparkling cherry on the cake is a rare blue or pink stone, which adds impressive weight to any collection.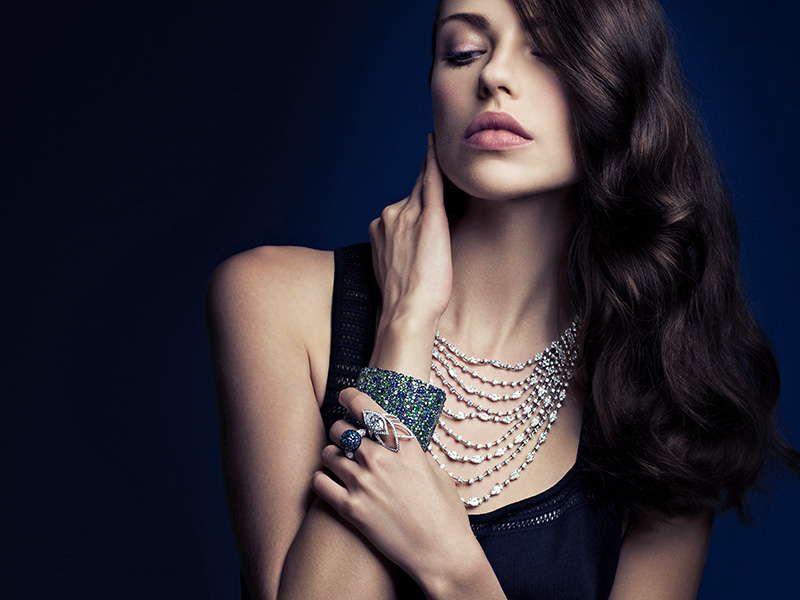 "And as a portable asset, there's none to beat it," adds Penton. Indeed, let's not forget that while there are many romantic reasons for collecting jewelry, the more hard-nosed motive of investment is also valid. "We don't specifically advise on investment," says Penton, "because it's not our business." Though it's clear that gems are on the up as Christie's has experienced two bumper years in terms of jewelry sales.
GLITTERING STORIES
However, a sentiment often repeated is that expressed by jewelry design's rising star Jessica McCormack. "Buy with your heart," she counsels, "and wear your jewelry all the time. Nothing makes me sadder than the thought of jewels locked up in a safe like prisoners."
And it's this buying with heart, the act of falling in love with jewels that are then worn as tokens, talismans, or commemorative symbols, that is evident in some of history's greatest jewelry collections – from Queen Elizabeth's baubles at The Tower of London to Elizabeth Taylor's famous collection, which went under the hammer at Christie's in 2011. Taylor's knockout pieces included La Peregrina, a pearl, diamond, and ruby necklace given to her by Richard Burton, which sold for $11,842,500, alongside charm bracelets that included trinkets and mementos from friends such as Michael Jackson.
Vintage jewelry is about stories: who made the piece, why it was given or commissioned, who owned it, were there tears, was there love?

And this really is the point about jewelry. Stones are all well and good: a game for the big players, accompanied by a lot of bluster and a fair amount of peacockery – and for some people who are really obsessed with gems, who may find that a certain stone "sings" to them. But for the rest, vintage jewelry is about stories: who made the piece, why it was given or commissioned, who owned it, were there tears, was there love? And it's this je ne sais quoi, this history, this romantic element that's hard to fix with a price tag.
Like great art collections, the right provenance, to the right buyer, can be priceless. The ultimate might, for example, be acquiring a piece of jewelry once owned and worn by a great collector, whether a piece by Boivin or Van Cleef & Arpels from Daisy Fellowes's collection, or a Cartier necklace owned by Gladys, Duchess of Marlborough. Ideally, jewelry should be sold with at least one, if not two, reports from respected laboratories. But by the same token, particularly with antique jewelry, a certificate shouldn't necessarily be a deal breaker. "Some people can get too hung up on certificates," believes Penton. "You're not going to be wearing the certificates!"
THE NEED FOR THE NEW
But as well as buying old, there is also the opportunity to create new. Great jewelry collectors have the chance to be bold, to make their mark, to be a leader not just a follower. Working with a carefully chosen designer whose aesthetic you're drawn to and excited by, trusting them to make jewelry specifically for you, is a tangible way of creating history – and surely the ultimate jewelry experience.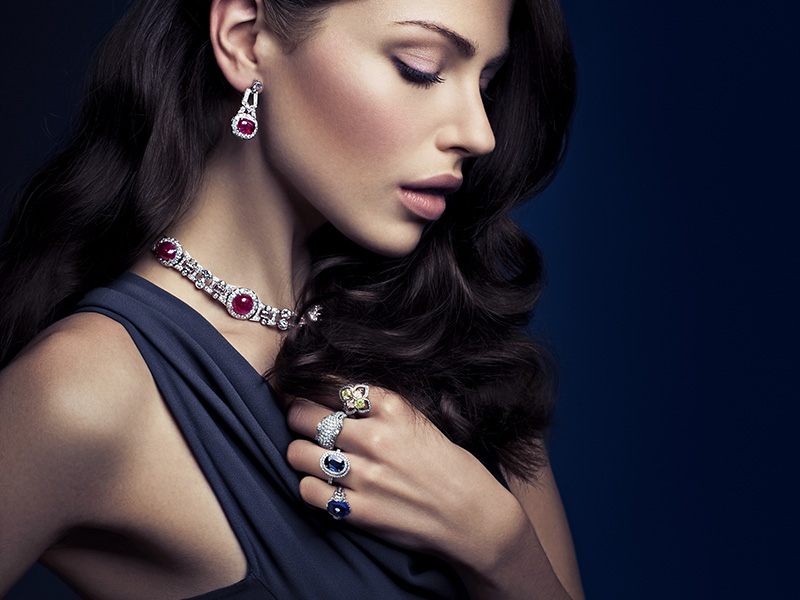 A great example is that of Mrs Lily Safra, who collaborated with JAR for 26 years, making outstandingly witty, creative, stunning pieces. The designer, the elusive Joel Arthur Rosenthal, wrote about this collaboration: "To design a jewel around a stone is child's play, but to design a jewel for a lady, all the more when she is a friend, this is a design walking on eggs, a bauble aiming at portraiture, a detail applied to decorate her, somewhat quietly…"
"I love the eternal aspect; diamonds will never wear out"
Laurence Graff OBE, chairman at Graff Diamonds
The thing about collecting is that whatever you choose to collect – stamps, cars, watercolors – it opens up a whole new world of friendships, acquaintances, knowledge, and pleasure. Whatever you're doing, wherever you are in the world, your collection gives you a reason to learn, a purpose to explore. You could be in Switzerland and drop by the auction houses, in London and visit the Victoria & Albert Museum, or simply at home, using your time for a spot of research (try leafing through 20th Century Jewelry & the Icons of Style, published by Thames & Hudson).
As with any collection – if you want the best selection of jewels you can possibly acquire – you need to know your stuff and constantly challenge your eye. Because as with most things in life, the more you put in, the more you get out.
Banner image: Photo: Catherine Harbour. Stylist: Rachel Gold. Coyote Uzambara bolero, £560, My Mink; white gold and diamond Arlequin earrings, POA, Cartier; 18kt rose gold Jasmine hand bracelet with yellow and white diamonds, POA, David Morris; large rose gold Blossom pendant with encrusted pave diamonds, £11,000, Boodles; Parisian rubellite ring with diamonds set in white gold, £26,000, Robert Procop.