Unlike buyers in the overall housing market, affluent buyers have the capacity to purchase and sell a residential property for reasons beyond necessity. Much like a high-value art purchase, the acquisition of a luxury home is motivated by a variety of factors including preservation and growth of capital, diversification against geopolitical risks, defense against inflation, diminishing volatility, lifestyle, and the desire to own a beautiful asset of lasting intrinsic value.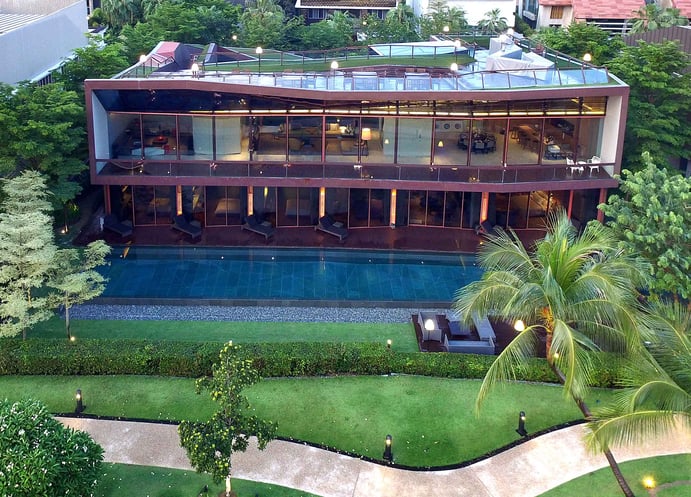 Prime property markets—which led the general residential real estate sector out of the global downturn—are increasingly diverging from the general housing market, reflecting trends in other luxury asset classes. This divide has accelerated in the post-financial crisis years, as luxury property markets saw a sharp uptick in sales and prices and now a transitory softening in some key economic hub markets, in contrast to the general housing market which remains on a slow, yet upward trajectory according to the IMF's Global House Price Index.
A closer examination of the economic landscape shaping the motivations of high-net-worth (HNW) buyers—explored in our 2017 Luxury Defined white paper on the global prime property market— reveals striking similarities between prime property and other luxury asset classes.
Low interest rates have helped fuel the recovery in the current global economic cycle, which have in turn increased the value of most assets, from stocks and bonds to prime residential property and collectible assets.
[ Is cash still "king" in the world of luxury real estate? See why low and negative interest rates, currency fluctuations, and other factors have caused a shift in how high-value homes are financed. ]
The rising wealth of the world's affluent population has also contributed to post-recessionary growth in luxury sectors. Because the incomes of high-net-worth-individuals (HNWIs) have grown at a significantly greater rate than the general population, the returns on many luxury brands have been higher than those of general goods companies.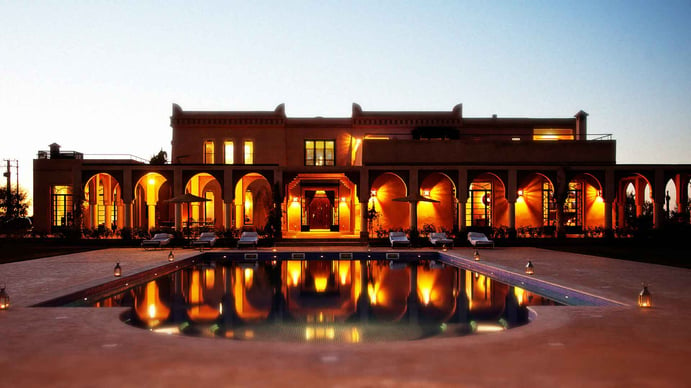 These and other macroeconomic factors contributed to the buoyancy in luxury real estate, luxury goods, fine art, and other luxury asset sectors in the post-global crisis years. The air of uncertainty that hit the global economy in 2016 had a dampening effect on many of these industries.
Many of the 'uncertainty' factors that drove a pause in some prime property markets also befell other luxury sectors. "Brexit, the U.S. Presidential election, and terrorism have all led to significant uncertainty and lower consumer confidence, hindering sales of personal luxury goods," observes Bain's December 2016 Luxury Goods Worldwide report.
Luxury real estate markets are increasingly diverging from the general housing market, reflecting trends in other luxury asset classes
Globally, the luxury personal goods market saw a downturn globally for the first time since the post-financial crisis, representing a 1% contraction at current exchange rates.
Interestingly, the Bain study notes that "globally, were it not for purchases from Chinese consumers, the overall global market for personal luxury goods from 2012 through 2015 would have contracted by an average annual rate of two percent," a familiar and amplified trend witnessed at the top-end of several prime property markets across the globe. Parallels in luxury personal goods and luxury housing are evidenced by the impact of increased spending by Chinese HNWIs across both sectors in recent years.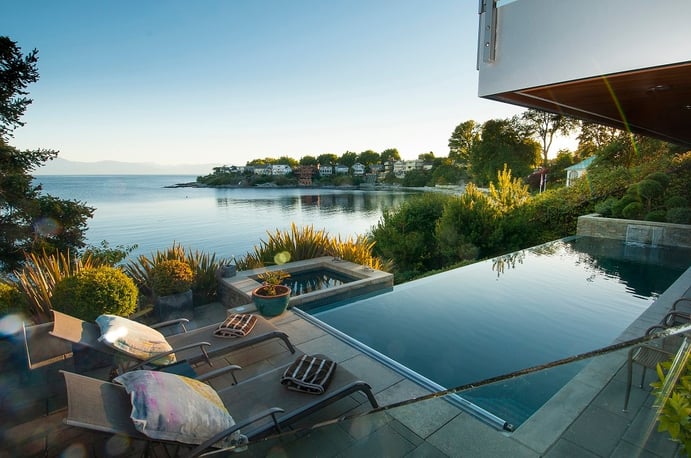 Likewise, the worldwide slowdown in luxury goods and luxury real estate mirrors a softening in fine art and collectibles, which did not see the explosive growth witnessed in recent years. Although total annual art sales were $45 billion globally in 2016, up 1.7 percent on 2015, auction sales were lower than in previous years.
These factors, contrasted with overall growth in the general housing market worldwide, reinforces our original assessment reported in our 2013 Luxury Defined white paper that luxury real estate reflects trends in luxury goods and other alternative asset classes, as opposed to the overall housing market. And although the outlook for these markets in 2017 and beyond is generally positive, luxury real estate is likely to continue following trends set in luxury goods markets which has already "settled into a new normal characterized by slower growth."