dining outside on a balmy evening is a highlight of the warmer months. But instead of simply firing up the barbecue, homeowners are igniting the electric teppanyaki, prepping feasts on bespoke worktops, pulling chilled bottles of champagne from built-in fridges, and even baking—all in the open air. As the world's top designers create sleek and functional exterior spaces, here the experts explain what you need to build the perfect outdoor kitchen.
Cutting-edge technology
Gas cooktops, wet bars, freezers, and ovens are just the tip of the iceberg. Today's discerning chefs want infrasound technology that brings a charcoal barbecue to temperature in under five minutes, and wood-fired kitchens capable of reaching 932°F (500°C)—twice that of a regular oven—with precision technology allowing for every kind of food preparation.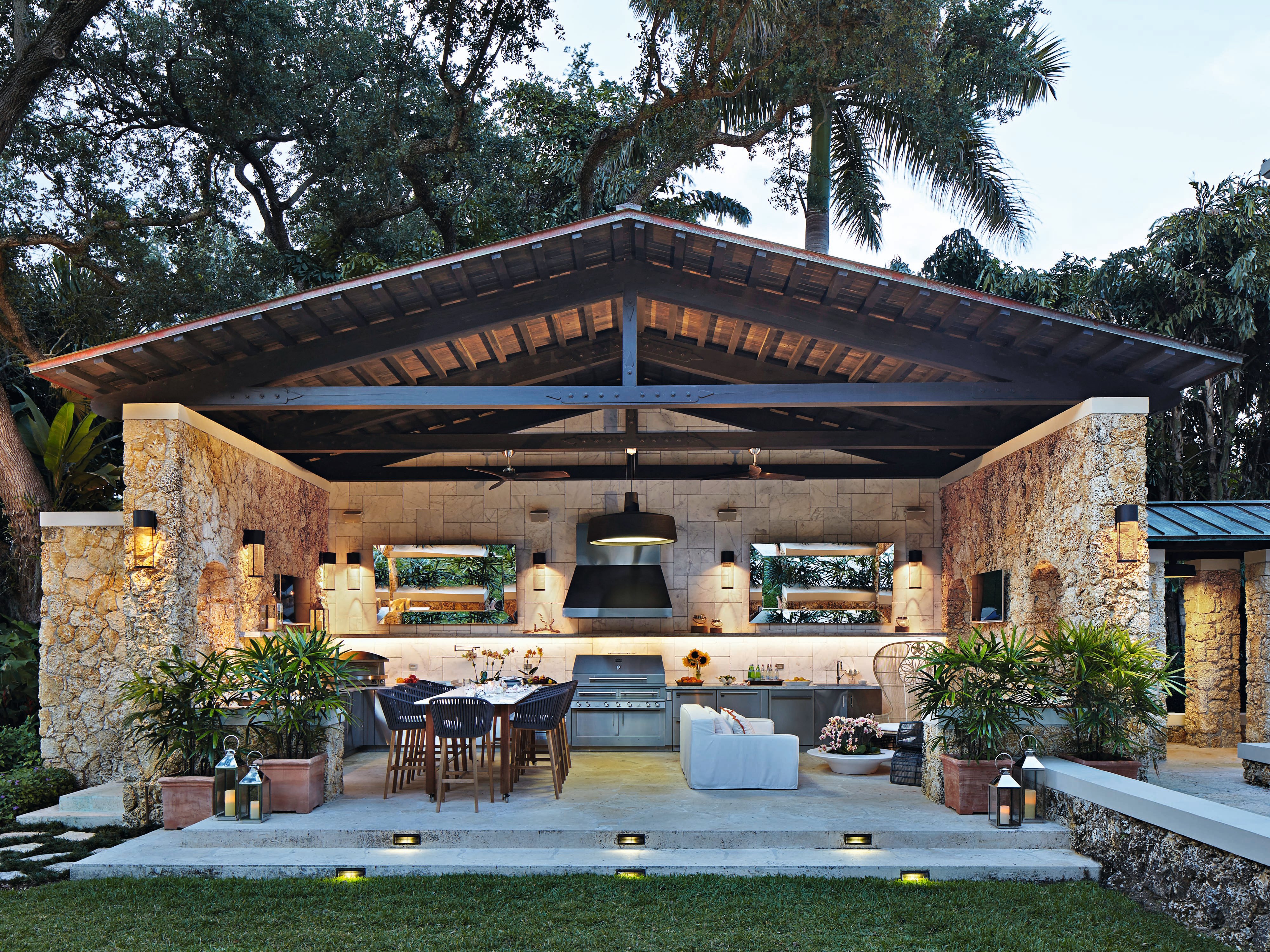 "We're seeing that food is driving trends in outdoor kitchens," says Russ Faulk, chief designer for California-based Kalamazoo Outdoor Gourmet. "Homeowners are craving authenticity in their outdoor cooking, and we develop niche products that deliver this. They want dedicated smokers for traditional American barbecues, specialty wood-fired grills for Argentinian-style cooking, and intensely hot pizza ovens for flawless Neapolitan-style pies."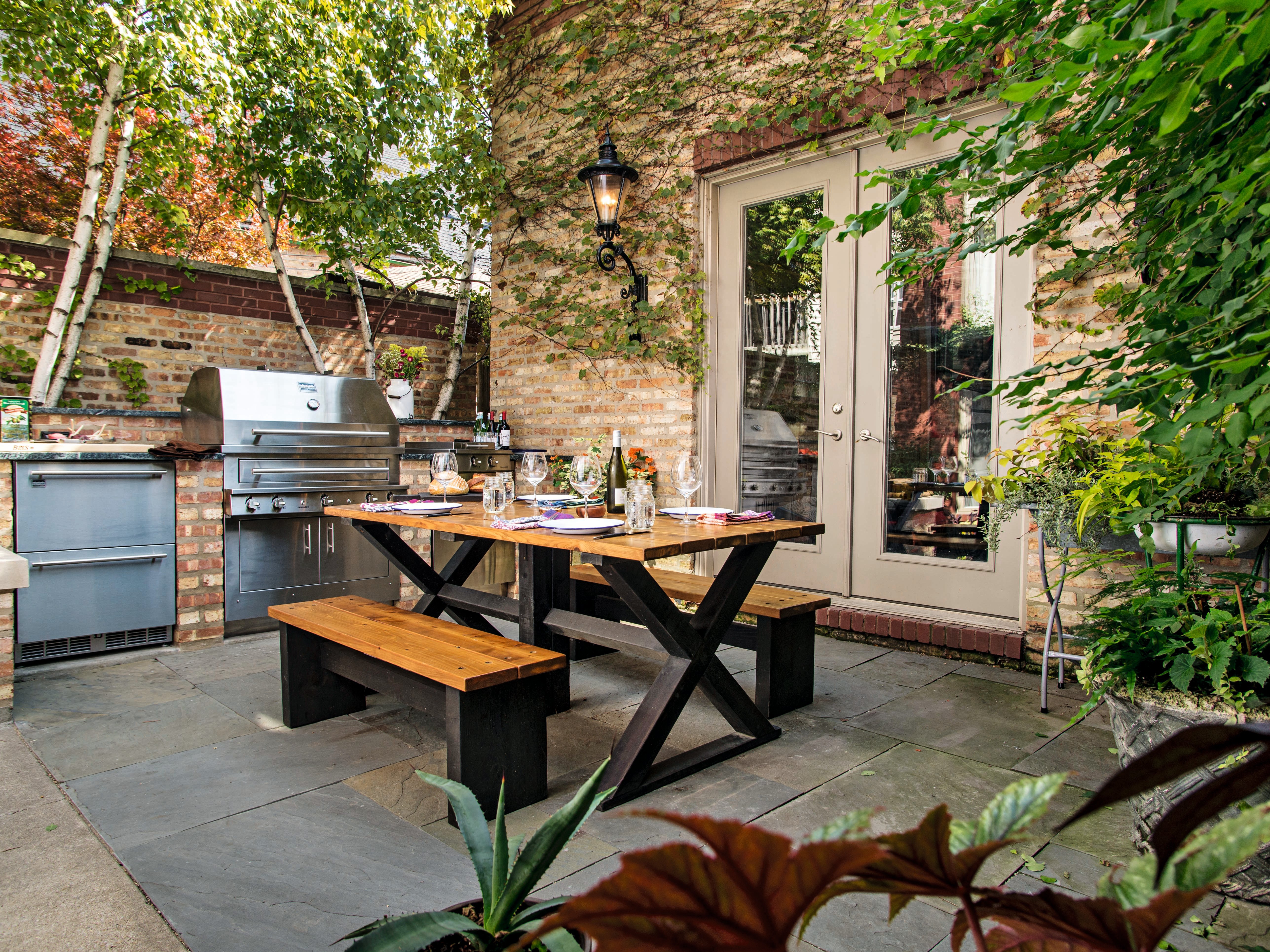 All-weather design
The design of an Aemyrie wood-fired kitchen is inspired by the iconic Riva Aquarama sailboat from the 1960s, with finishes including mahogany, teak, and liquid metal. "These kitchens are designed for use in all but the harshest climates and are made using quality materials that are corrosion resistant," says Simon S Ray, managing director for outdoor-kitchen retailer Encompass Furniture. "By and large, stainless steel is the go-to choice, but it's often used in combination with Corian, marble-effect ceramic, polished concrete, and solid timber. With outdoor kitchens increasingly being thought of as an extension of the home, modern, linear designs from Röshults, Viteo, and Fesfoc are also in demand."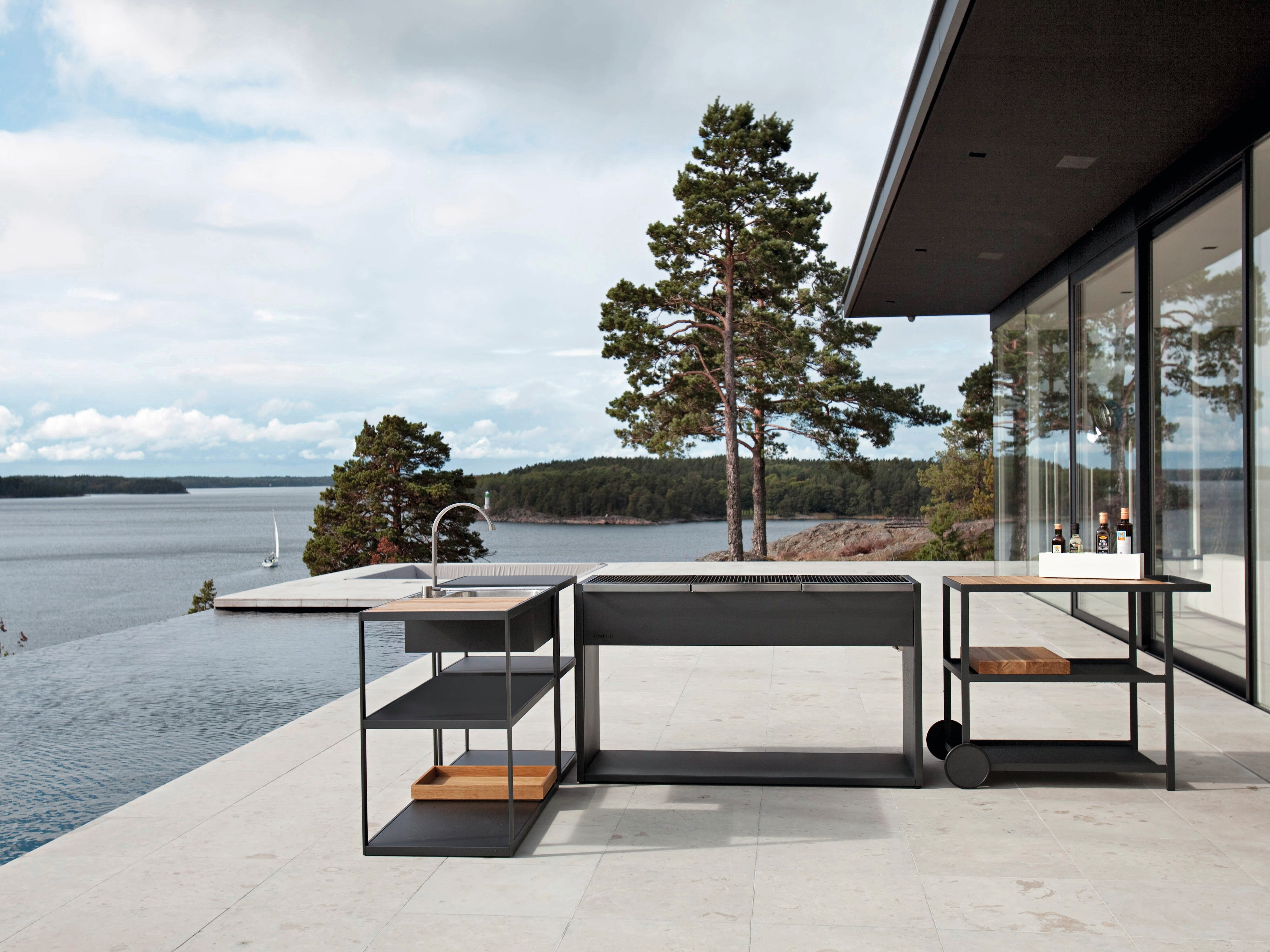 Multifunctional units
Arizona-based designer and architect Daniel Germani collaborated with Brown Jordan Outdoor Kitchens on ASA-D2, a system celebrated for its sculptural shape and durability. "I was tired of the same old 'bro' grill," he says. "Nothing in this segment had changed in a while—the aesthetic and the approach to the design and functionality of an outside kitchen remained almost stuck in time. I wanted to create a modular design that was fully customizable based on needs for entertaining."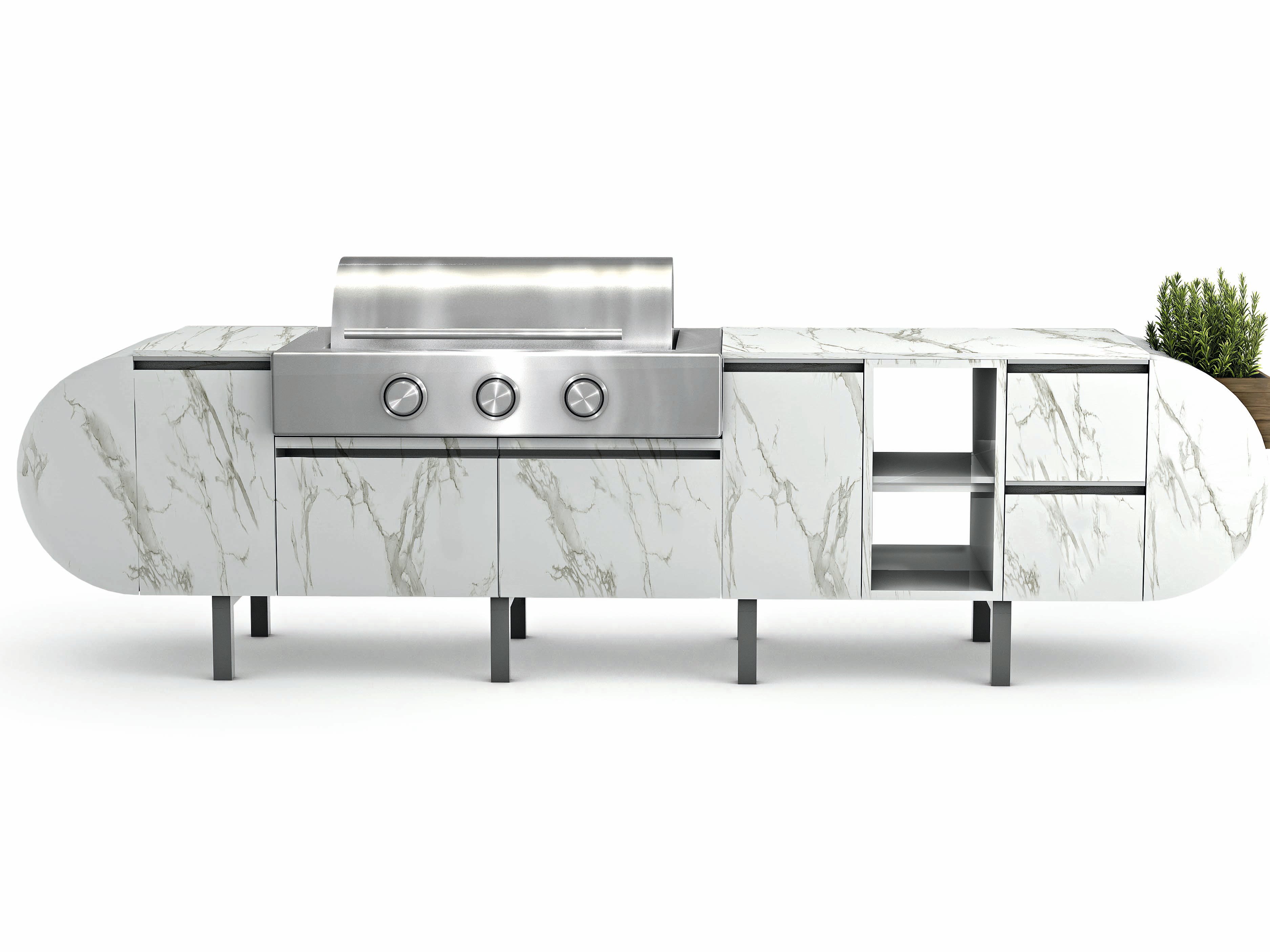 Both the front and the back of the ASA-D2 can be equipped with storage and integrated with other pieces of the collection, such as small fridges, and the idea was that the unit could function as an outdoor kitchen island, or a spot to prepare cocktails while the host cooks. The countertops are made of Dekton by Cosentino—a durable material impervious to the elements and the messiness of cooking—and sits on an aluminum and stainless-steel body.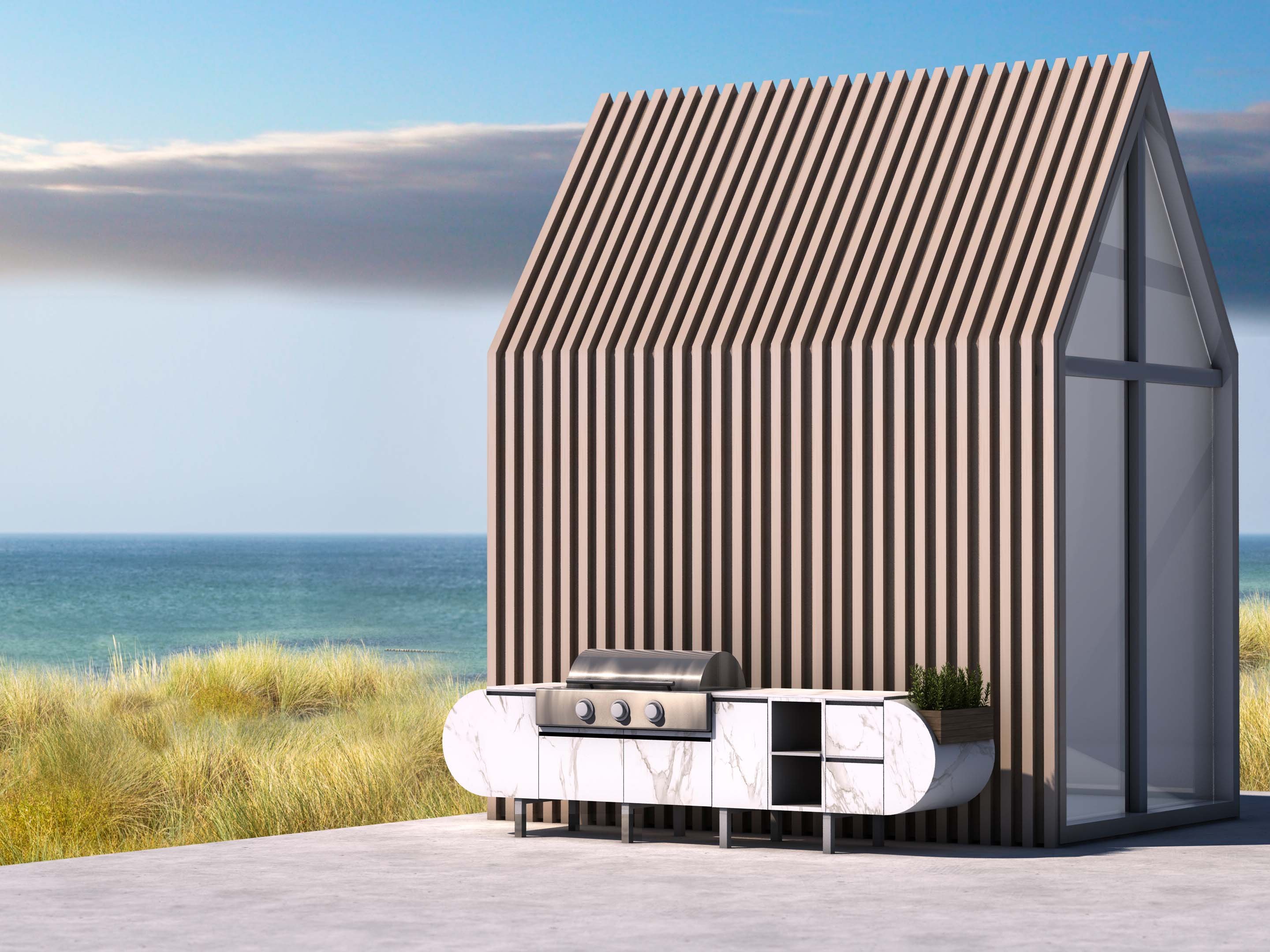 Indoor–outdoor transition
Outdoor space is as much a part of the home as its interiors, and so a flow between the two is essential. "More and more people are looking to create a seamless transition between their indoor and outdoor spaces," says Germani. "Materials play a large part, whether it's extending the same flooring you have in your home to your exterior space, or using the same countertop material indoors and out. I love materials that offer unlimited applications and uses, and Dekton is one of my favorites."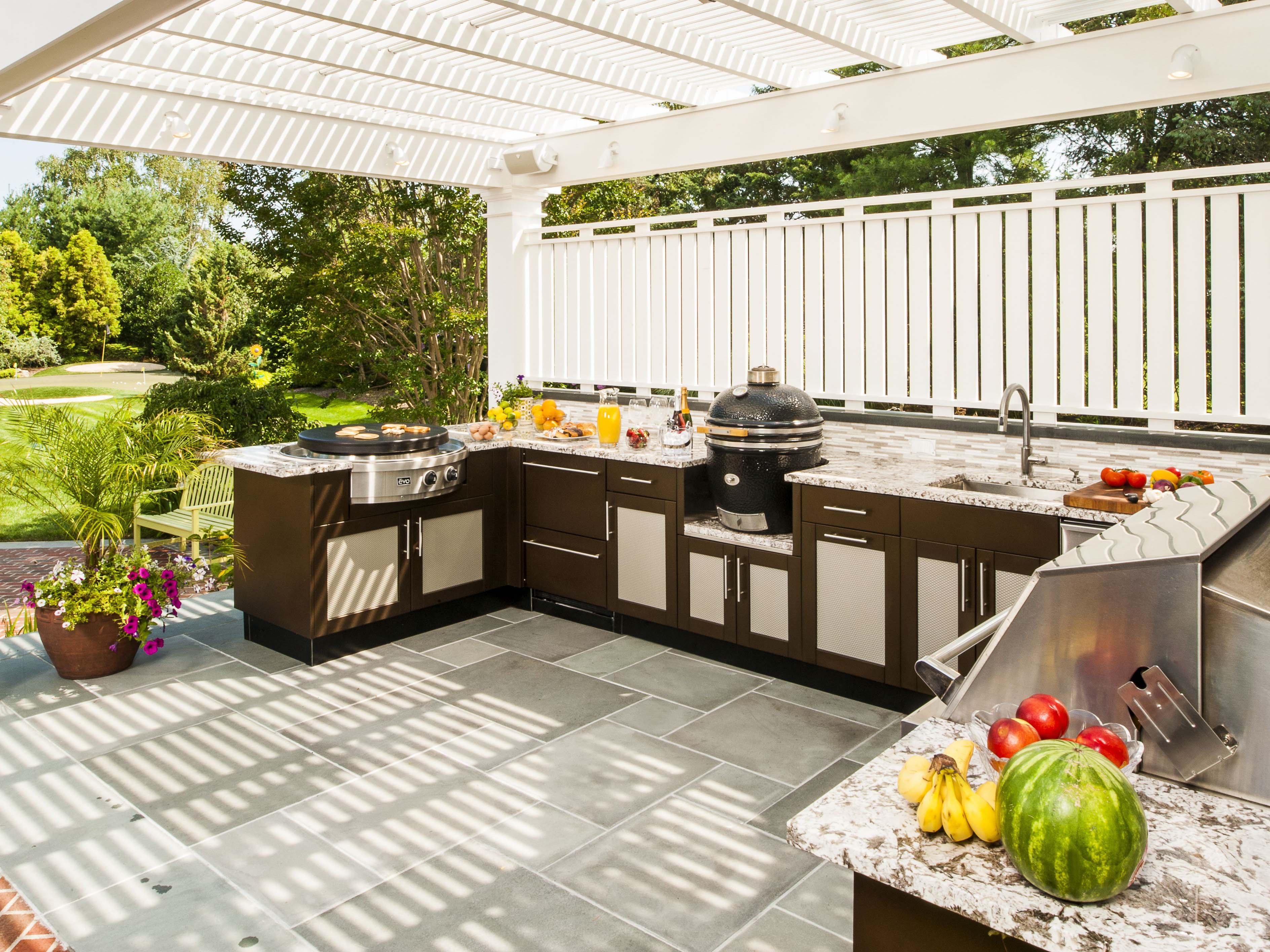 Designer Daniel Monteverde of Australian brand Kastell Kitchens agrees that choice of material is key: "Many finishes are not applicable in our tough climate. For countertops, granite and ultra-compact surfaces such as Dekton and Neolith tend to be the main choices," he says. "The biggest change has been the new cooking appliances developed to be outdoors—but built-in, not freestanding."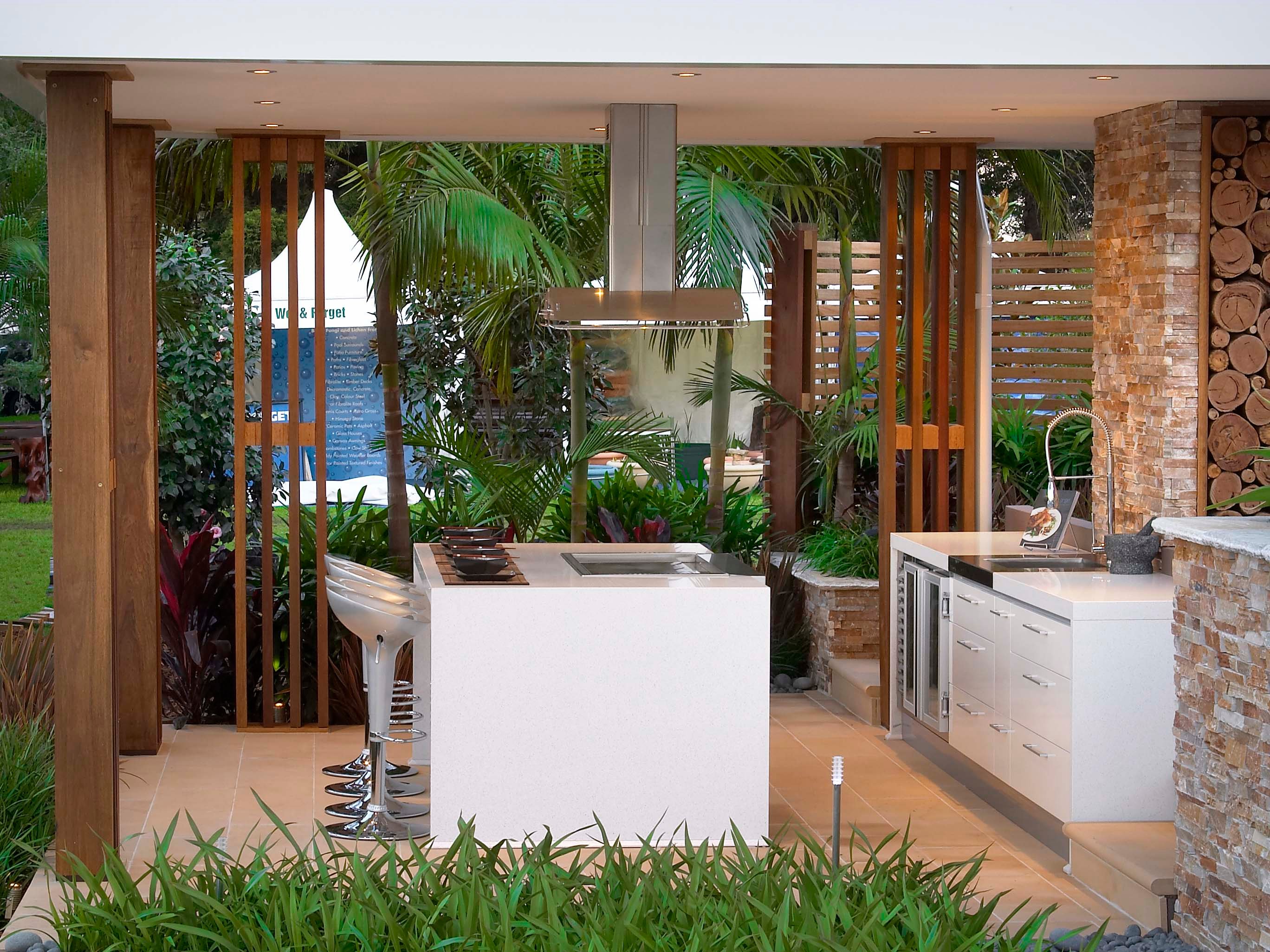 Natural inspiration
An outside space is only one part of an overall scheme, and the wider landscape offers guidance toward the perfect kitchen design. Mariangel Coghlan's practice in Mexico City creates bespoke spaces that take cues from their surroundings, and are about aesthetics, color, and texture.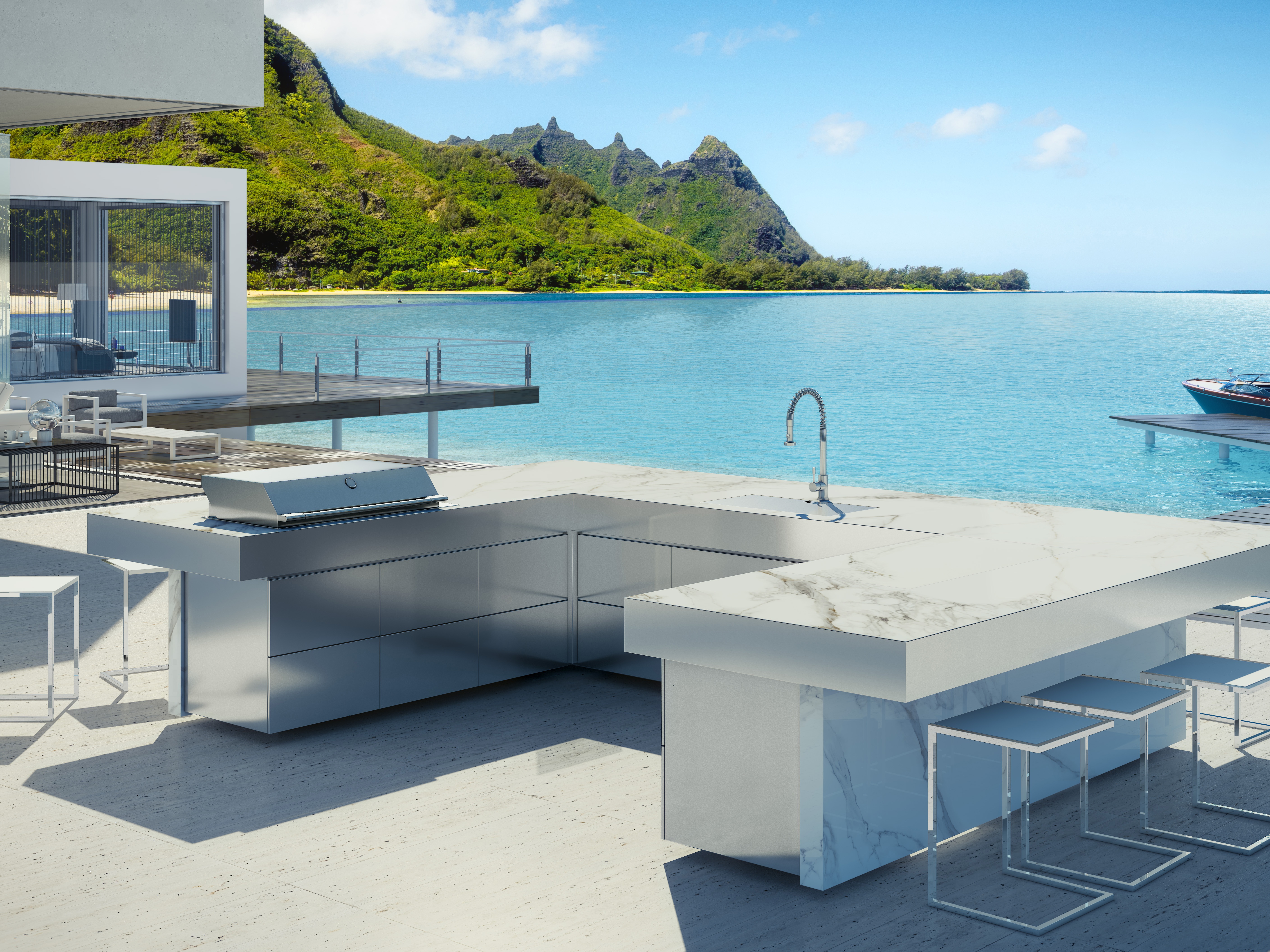 "I like to be inspired by the natural materials and vegetation of each region, like the volcanic rocks of Mexico City or the white sand of the Caribbean. For outdoors, I combine these elements with lightweight and durable materials that allow you to enjoy the open space," says Coghlan. "In one project, the cooking/dining area comprised an industrial pergola of glass and metal with a built-in grill, oven, cooktop, convector fan, prep space, and plenty of storage underneath. The metal table and chairs echoed the steel appliances, and it all came together with a color palette of bright orange and yellow textiles."

Space for entertaining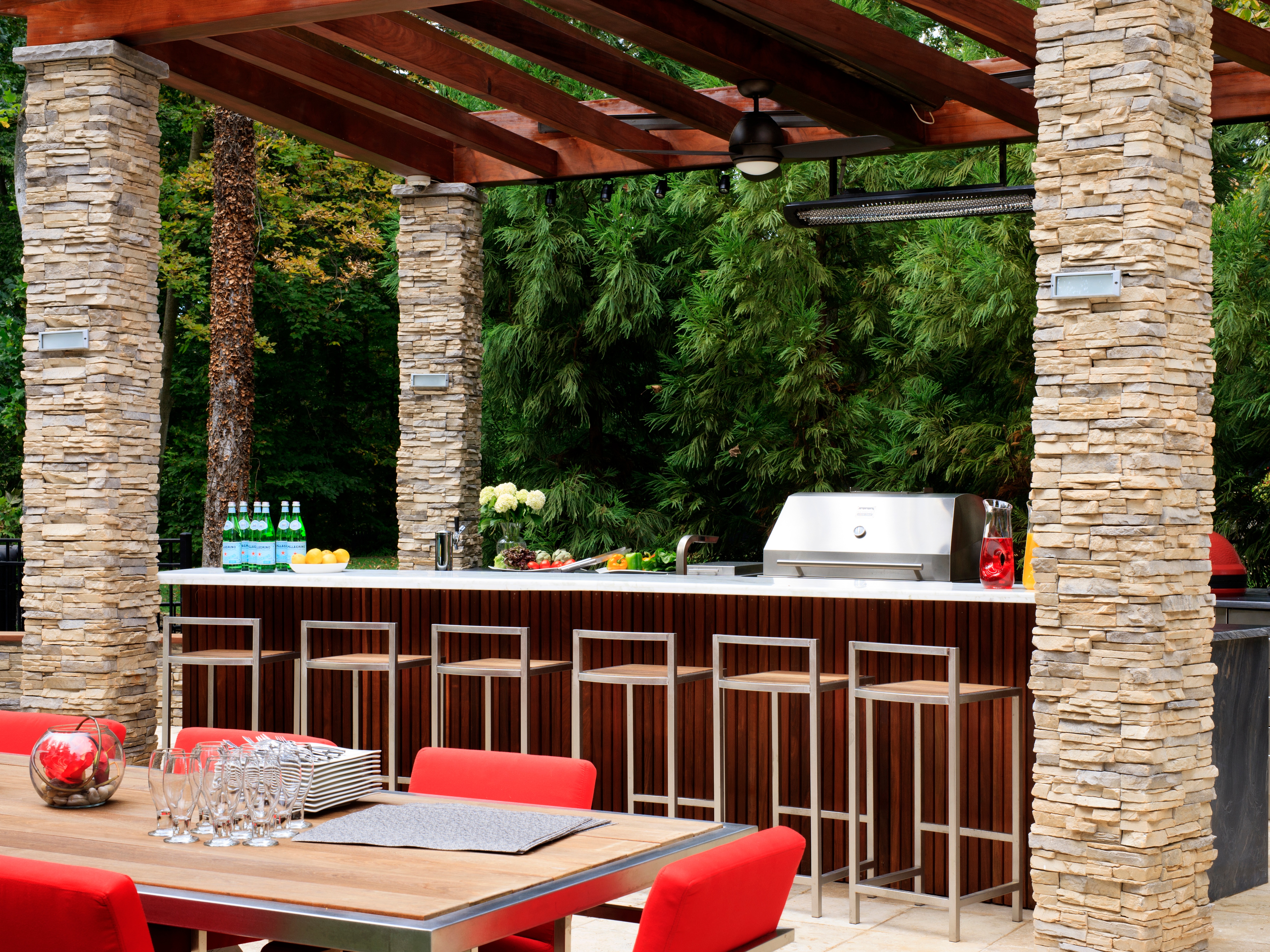 Most importantly, don't forget that it's a place for relaxation and enjoyment for you and your guests. "The ideal outdoor kitchen is about more than just cooking appliances," concludes Faulk. "You need plenty of room. You also need a good design that takes your prep, cooking, serving, and cleanup into account and makes everything easier. Another important thing is to make sure you include the cook in the party."