Many of us dream of living on a private island, and Shawn Ritchie, who bought his own slice of paradise off the coast of Belize, is no exception. "Since I was a child watching Fantasy Island on television, I'd always dreamed of having my own island," says the business owner from Cleveland, Ohio. "There was even an island-themed amusement park near where I grew up."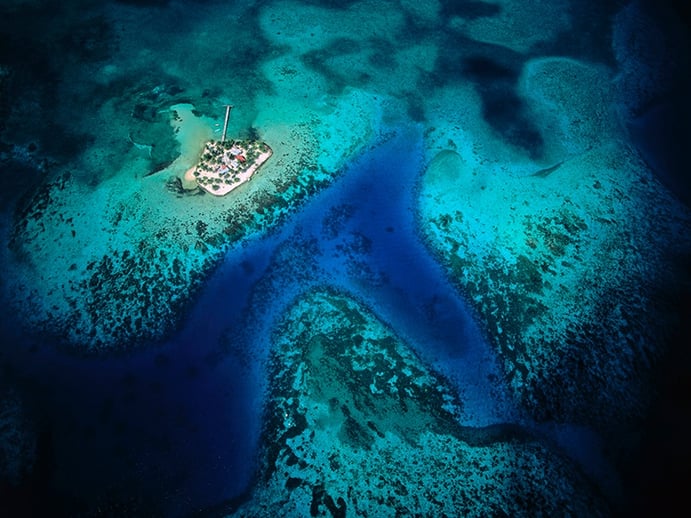 It's no surprise, then, that the idea of buying a slice of paradise, where the only neighbours to contend with are tropical fish and birds, has long appealed to him. But it wasn't until Ritchie was on a Central American cruise with his family that he first set eyes on what would become his second home: the islands off the coast of Placencia, Belize.
This emerald peninsula, nestled between a lagoon and the Caribbean Sea, offers plenty of modern conveniences, including cafés and shops, as well as English-speaking locals. And an airport with direct flights to several major international gateways is also under construction.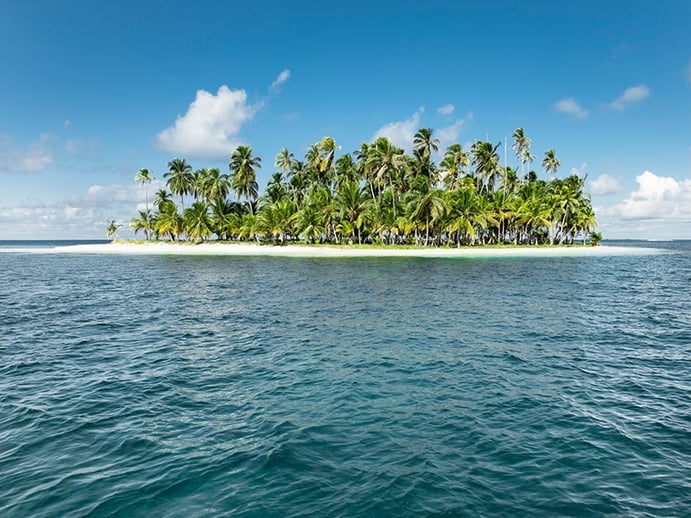 For Ritchie, this was the perfect place to make his island dream come true: "I loved the idea of being isolated, but my wife doesn't like boat rides," says Ritchie. "So, we had to have something that was close enough [to the mainland] for her, and far enough away for me."
The islands near Placencia offer the ideal compromise and so, with their interest piqued, the couple began island hunting with the help of private islands expert Chris Krolow, of HGTV's Island Hunters. Based in Toronto, Krolow is partial to the private islands surrounding the province of Ontario's Georgian Bay, where he has spent most of his life. "They call it the sixth 'Great Lake,' because it's so vast and beautiful," he says. "There's great diving and snorkeling, and whale sharks congregate once a year." But enthusiasm for his home turf doesn't stop him from appreciating other dream island destinations, such as those in Belize, where the Ritchies felt sure their perfect spot awaited.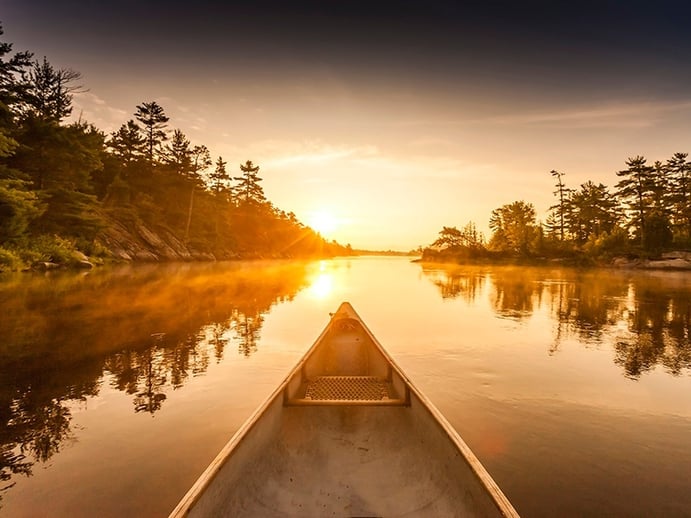 The couple quickly learned, though, that just because you're in the market for your own island, it doesn't mean one is readily available. "There are only so many places where you can buy a property like that," says Ritchie, adding that he was surprised to learn he wasn't the only one looking for a piece of paradise. "We didn't get the first couple of islands we made offers on. I think we saw five islands and, within six months, three were sold."
Just because you're in the market for your own island doesn't mean one is readily available
Private islands have been around forever, with celebrities such as Johnny Depp and Sir Richard Branson famously snatching up their own in an effort to acquire privacy and seclusion. But you don't need to be a movie star to be the master or mistress of your own island domain. Destinations such as Belize, or Krolow's beloved Georgian Bay, have islands priced for those just dipping their feet into the market. But plenty of buyers go all out when it comes to private island purchases, at times acquiring huge swathes of land on which they build retreats worth tens of millions of dollars.
Price tags aside, it's the lifestyle that most people are drawn to when they think of private islands. Whether you want total solitude, or to build your own compound complete with a caretaker and staff, there's something whimsical and romantic about having an island escape of your own. Still, experts are quick to point out that the island lifestyle is not for everyone. "For one thing, you can't just step out and go to a supermarket," says John Christie, managing broker of H.G. Christie Ltd, Christie's International Real Estate's exclusive affiliate in the Bahamas, where prices for private islands can reach the double-digit millions. "You'll be riding in boats a lot and, depending on how much privacy you're after, it may take a while to access modern conveniences."
You'll be riding in boats a lot and it may take a while to access modern conveniences
If you're buying an undeveloped island, you'll also have to factor in the cost of transporting materials and labor in order to build your dream home. "An island is not necessarily a practical purchase; it's not something one needs, but it's the ultimate trophy prize," Christie says, adding that private islands are generally considered solid investments. "They tend to increase in value, especially in the Bahamas, where we have had record sales that can end up yielding a handsome profit."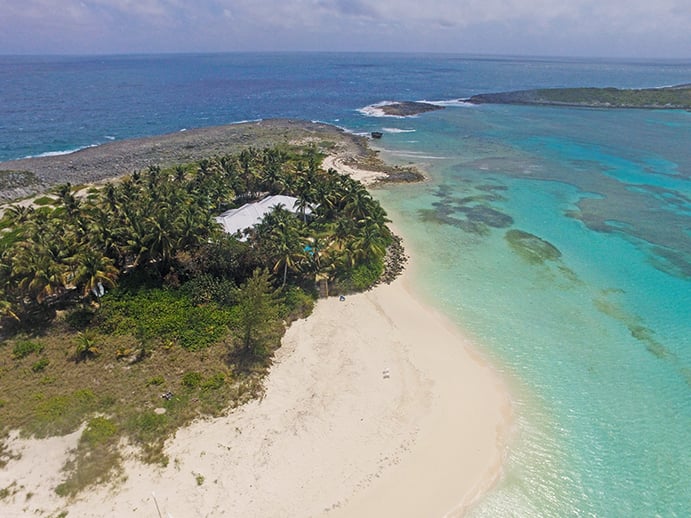 A finite number of inhabitable islands across the globe keeps the supply pool limited, adding an exclusivity that can drive prices higher. Despite potential logistical challenges, private islands have come a long way when it comes to infrastructure. Says Ritchie: "Many have solar panels, as well as natural water and sewer collection systems. The technology is there."
When it comes to the environment itself, the tropical climate and azure waters of the Caribbean most certainly have their appeal, but some buyers don't mind a more seasonal destination. Along the coast of Maine, USA, for example, thousands of islands offer a wide range of topography, from meadows and fields to those that resemble a natural rock quarry. Conservation efforts protect many from excessive development, keeping hoteliers eager to build mega-resorts literally at bay—something that island owners love.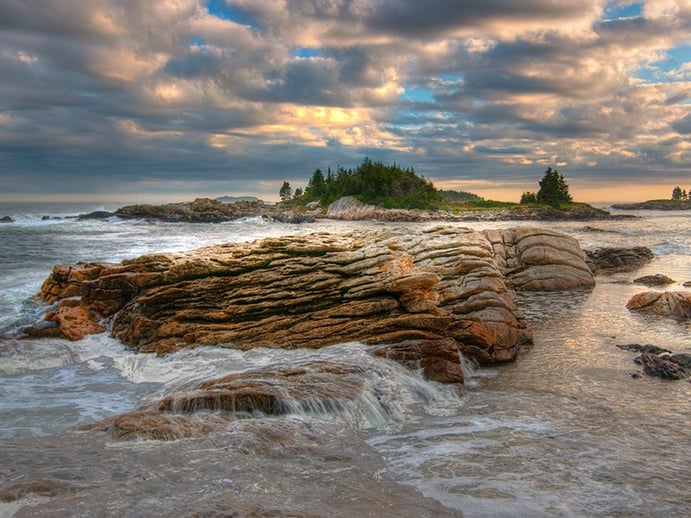 With price ranges similar to those in Belize, Maine appeals to many first-time buyers, especially coastal areas where harbor towns house charming shops and seafood shacks. The season is shorter the further north you go, of course, but that presents an opportunity for even more privacy amid spectacular water views—all with access to some of the best deep-sea fishing in the world.

Like any real estate purchase, the primary consideration is always location. "A lot of people are limited by geography," says Christie. "If buyers are true jet-setters, it won't matter, but others don't want to travel that far from home." Yacht owners will need destinations where the water is deep, such as the Caribbean, but, "there are also private islands in Norway, if that's what you want. It really depends on the type of island you dream about."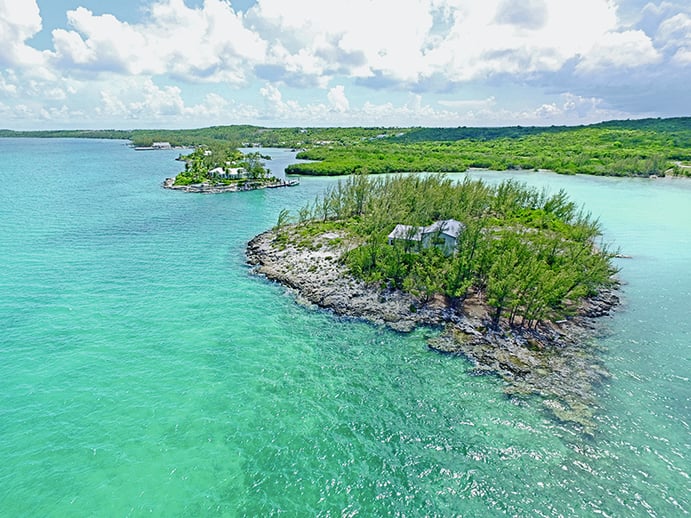 Location has a lot to do with the quality of your investment, too. "When the pool of properties shrinks, values tend to rise," says Terry Sortwell, principal at LandVest Inc., the exclusive affiliate of Christie's International Real Estate in Camden, Maine. "If you buy [an island] near a historically seasonal community, such as Sutton Island, it should continue to gain value when compared with those that are farther away."
Access was certainly important to Ritchie, which is in part why he ultimately chose an island just three miles off the coast of Placencia. And aside from the state-of-the-art airport that's under construction, Harvest Caye, Norwegian Cruise Line's newest private island destination, is just a few islands over. "There's a lot happening in Belize that makes us excited about the future, but for now, it's great to watch my boys snorkel right off our island. It's really a dream."
So, where will you choose? Always in fashion, here are three Caribbean destinations that have proved perennially attractive to private island buyers:
1. Belize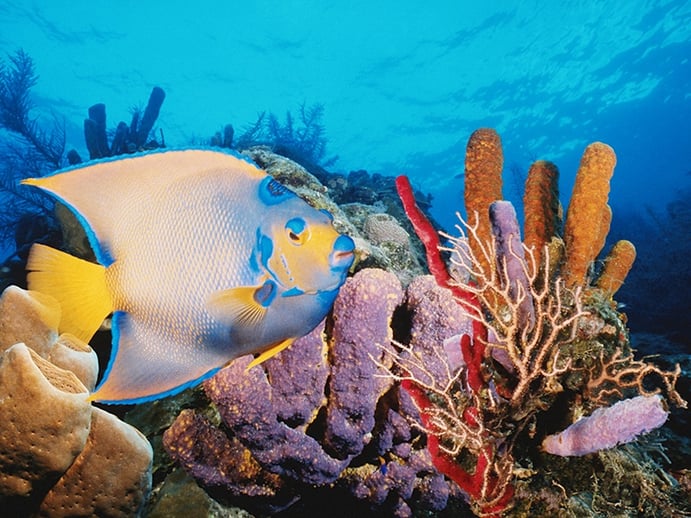 With a climate similar to the Bahamas and prices that are generally lower, Shawn Ritchie's choice offers great value. A low-density population combined with its Caribbean location, near the world's second-largest barrier reef, makes Belize a dream destination for those seeking a tropical hideaway, in a region that bellwethers claim will be the next big thing. Leonardo DiCaprio bought an island here a few years ago with the aim of creating an eco-friendly resort.
Our exclusive affiliate: Sancas Realty
2. Exuma Cays, Bahamas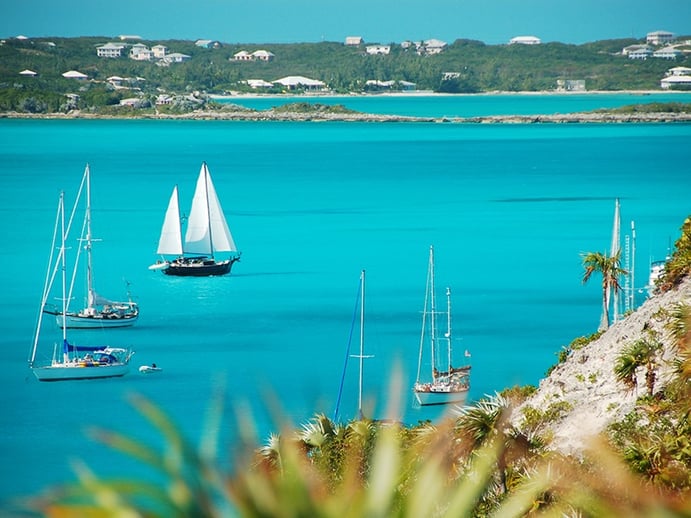 Comprising 365 islands and cays, this coral archipelago is a breathtaking marine environment. The famous aquamarine waters have a visibility of up to 100 feet, and year-round temperatures linger at about 70-80°F (21-26°C). Country music stars Faith Hill and Tim McGraw own an island here, as does movie star Johnny Depp and actor/producer Tyler Perry—perhaps that's why the region is referred to as the Beverly Hills of the Bahamas.
Our exclusive affiliate: H.G. Christie Ltd
3. Isle De Ronde, The Grenadines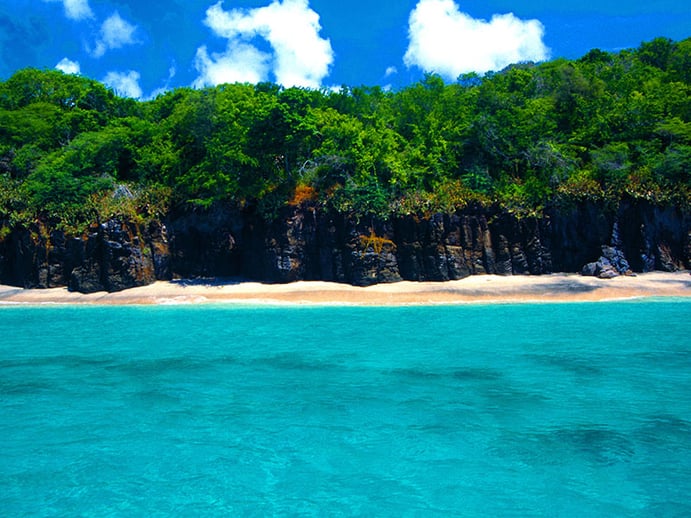 One of the largest private islands for sale in the Grenadines, Isle De Ronde is a stunning island that forms part of a volcanic arc in the Caribbean Sea. Undeveloped, but with 630 acres of ridge-top and beachfront locations suitable for development, this undulating and palm-fringed spot is currently home exclusively to a superb marine and avian animal population. With excellent snorkeling opportunities, the island is reachable by boat from Grenada, which has an international airport.
Our exclusive affiliate: One Caribbean Estates