Meditation can, in the words of Dyan Eagles, founder and president of DharmaCrafts, "help you find yourself, to reconnect. Meditation lets you learn about yourself. About your thinking and your emotions. It brings you back to the moment, to your body here and now…"
But don't just take her word for it. A study conducted by Massachusetts General Hospital found that as little as eight weeks of meditation can produce changes in the areas of the brain associated with memory, empathy, sense of self, and stress control.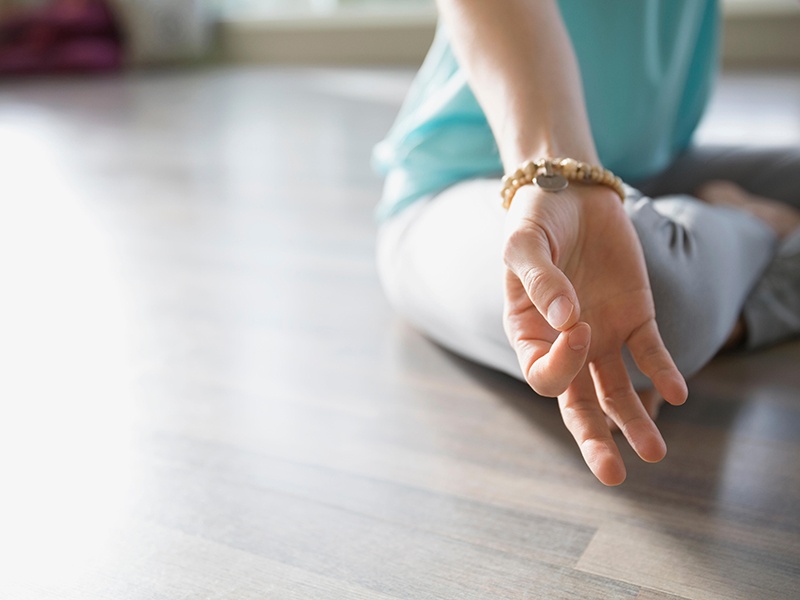 Regular meditation can not only reduce stress and anxiety but also lower blood pressure and aid restful sleep. All of which may make you wonder why you're not sitting on a meditation pillow rather than reading this.
The big question
But what is meditation exactly—and how do you do it? Practicing meditation can involve sitting down and focusing on your breath, the sensations in your body, or the sounds around you. It's not about stopping your thoughts, but about not getting lost in them.
"For me, meditation is about switching off from the external elements of my life and tuning in to me," says Gian Power of Unwind London, an audio meditation pop-up experience that arrived in the British capital in May 2018.
"The practice enhances my performance [at work] and makes me calmer and more self-aware." Unwind London was inspired by New York's meditation scene and offers Londoners a candle-lit oasis in which to escape the stresses of the city: a sanctuary for anyone who needs some 'me' time, as Power puts it.
Be guided
Of course, one of the best things about meditation is that you can do it at home. "You have a place that you can go to inside your house, and inside yourself, where you can renew," Eagles observes.
There are many apps and online videos that will introduce you to different forms of meditation practice. Headspace, for example, is an audio-guided app that introduces the essentials via a free 10-day beginner's course, while Insight Timer offers more than 9,000 guided meditations and can put you in touch with around 2,000 of the world's best meditation teachers. Tara Brach was founder of the Insight Meditation Community of Washington and today also offers a number of meditations on her website, with something for everyone from beginners to long-term practitioners.
Create your space
Before you start to sample the benefits of sitting (as regular meditators call the practice), experts recommend setting up a designated meditation space—a room or area of your home that encourages a sense of peace and stillness as soon as you arrive there.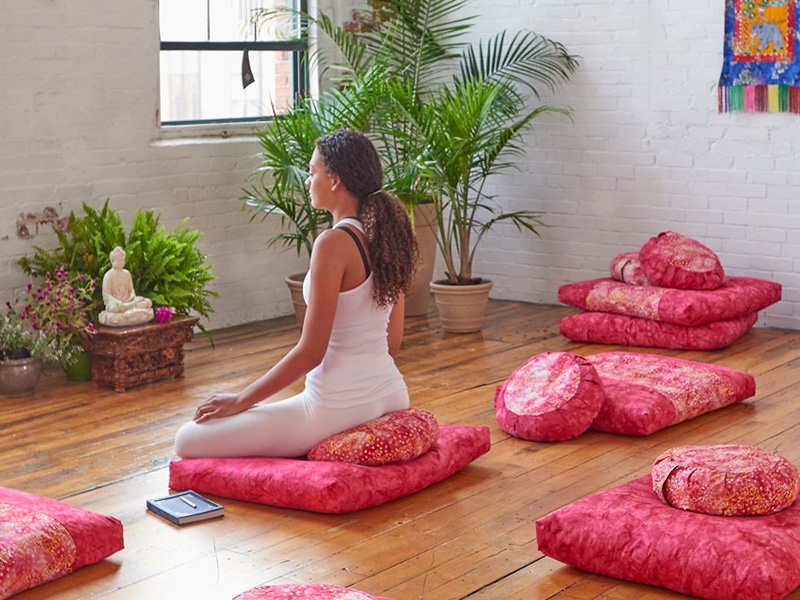 "It really helps to have a dedicated space where you sit, and ideally a set time when you sit," says Eagles. "It's also helpful to have a routine—same time, same place." Meditation rooms are traditionally light, with white or magnolia walls. They are airy and well ventilated—you will, after all, be focusing on your breath, so fresh air is essential. It should also be uncluttered, advises Eagles, who founded her company, which sells everything a meditator could need, 40 years ago.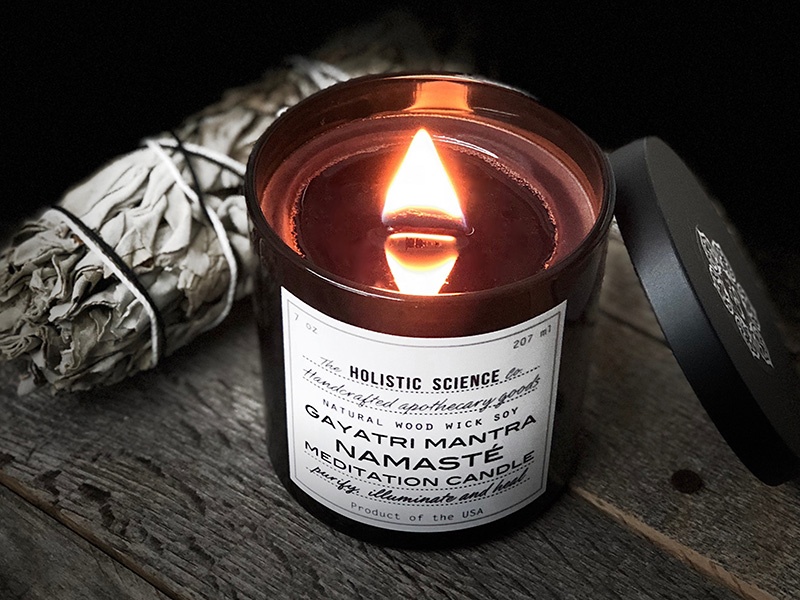 Many practitioners use a meditation pillow, which can help keep your spine upright and can also help avoid discomfort in the hips and knees. Eagles observes that a cushion to stop you from slouching has another important benefit: "When you start to slouch, you're more likely to get drowsy and your mind is more likely to start wandering." For those not comfortable sitting cross-legged, DharmaCrafts also sells meditation benches, which allow you to kneel while practicing.
You might also want to use scented candles or incense to create a more relaxing environment, such as Holistic Science Company's Gayatri Mantra-Namasté Meditation Candle, with its blend of frankincense, amber, vanilla, and sandalwood. Some practitioners put flowers in their rooms to bring nature inside or, if there is a spiritual element to their practice, statues of the Buddha or photos of their meditation teachers or gurus.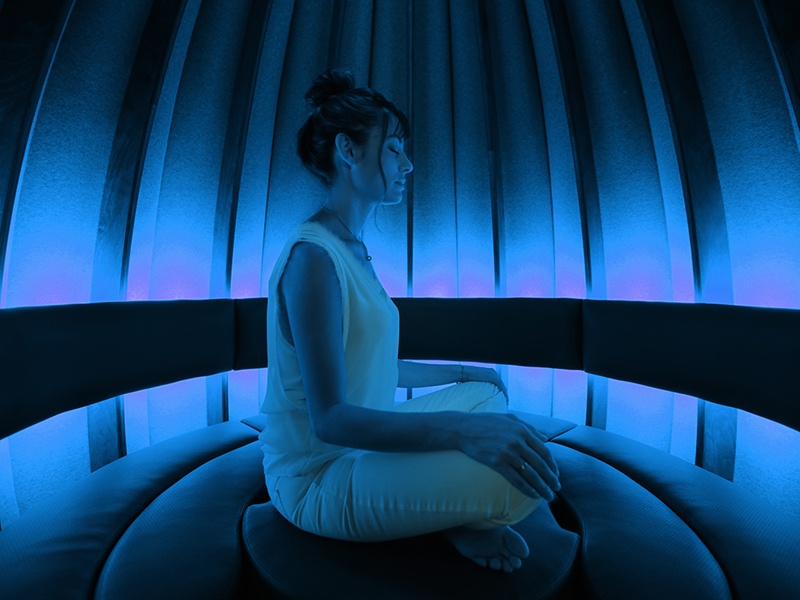 And if choose not to dedicate a whole room to meditation, you could invest in an Open Vessel meditation pod. The architectural, egg-shaped pod is designed to help you focus and to restore balance. "We wanted to create a space where people can have a greater potential to quiet the mind and restore calm, focus, clarity, and positive energy," says the company's co-founder, Jonathan Marcoschamer. The pod also features guided meditations and lighting that users can adjust to suit their mood.