In the world of luxury property, the "real" property value is dependent on several unique factors including its location, provenance, quality, rarity, and comparable value. In a hot property market, intrepid luxury home sellers often set extraordinary asking prices and in some cases are able to achieve them, if sentiment and buyer demand remain on an upward trajectory.
As we observed in our 2017 Luxury Defined white paper, these high sale prices often inspire neighbors, giddy with the possibility of a windfall sale price equal to or higher than that of their neighbor, to ask an even more lofty price for her or his high-value home.
In numerous housing markets across the world today, some sellers are listing their homes with unrealistic price expectations, emboldened by recent post-recession recovery headlines about record-high prices. Once this ambitious property pricing happens en masse, buyers tend to lose interest in overpriced properties, and sales volumes drop unless extraneous factors continue to put upward pressure on prices.
This "high-and-hope" pricing strategy is no longer an effective method for luxury home sellers looking to achieve a successful and timely transaction. Overpricing results in longer marketing periods for high-value properties, which is evident in many luxury housing markets worldwide today.
In a study of average days on market for million-dollar-plus homes in 101 luxury markets worldwide, properties took 14% longer to sell in 2016 than they did the year prior, as outlined in the chart above. (See last year's study of average time on market for luxury homes).
Longer time to sell is evidenced in affluent second-home resort markets where urgency is not paramount for buyers. "Many of our high-end sellers don't have to sell. They'd rather sit on their prices than reduce," says Ueli Schnorf of Wetag Consulting in Lake Lugano, Switzerland.
Luxury properties in second-home vacation areas took an average of 305 days to sell at year-end 2016 compared to 160 days in primary housing markets, where the majority of luxury home sales were for primary residences.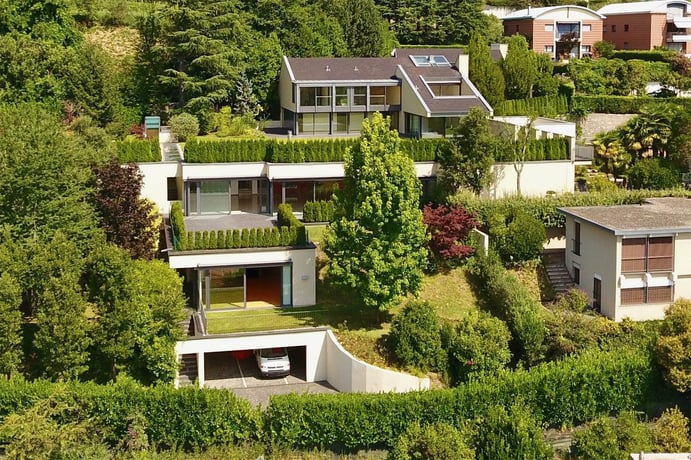 "Buyers want to know that the prices they are being asked to pay are justifiable based on recent property sales," says Hall Willkie of Brown Harris Stevens in New York. "Once you get outside that price range, properties sit."
For properties in the upper echelons of the luxury market, price reductions of 5-10% and beyond are becoming commonplace. According to a survey of agents from the Christie's International Real Estate network, high-priced properties sold for significantly less of their asking prices in 2016 as compared to 2015 (see chart below). On average, homes listed between $5-10 million traded for 90% of their asking price, a notable decline from the 96% achieved the year prior.
In 2016, overpricing in the U.S. was compounded by several issues that impacted sales: an influx of new high-end development supply, a strong U.S. dollar—which kept some overseas buyers at bay—and an overall pause by domestic and overseas buyers in an election year all contributed to the slowdown and these price reductions. (How global uncertainty impacted luxury home sales).
"Price adjustments are needed in the luxury market to entice buyers who are looking for value," observes Silvana Malpelli of Brown Harris Stevens in New York. "There is no question that demand is still strong, but buyers are not willing to pay current asking prices."
These pricing challenges and new inventory dynamics are paralleled in Miami, where almost 40 percent of all million-dollar-plus sales during 2016 realized a reduction of almost 14 percent from original asking prices. "To that end, we have no doubt that a great driver of residential real estate sales in 2017 will be appropriate pricing," says Ron Shuffield of EWM Realty International. "New construction of luxury condos, coupled with a growing resale inventory, has added a large number of units to the market," he adds, noting that a 4% drop in international buyers exacerbated issues caused by seller overpricing.
In cities such as Houston, price rises are also causing a spike in inventory. "Luxury home sellers are listing their homes much higher than they've been in the past," observes Nancy Almodovar of Nan and Company, adding that home sales in the Texan city have remained strong due to increased demand by affluent millennials and corporate executive relocations.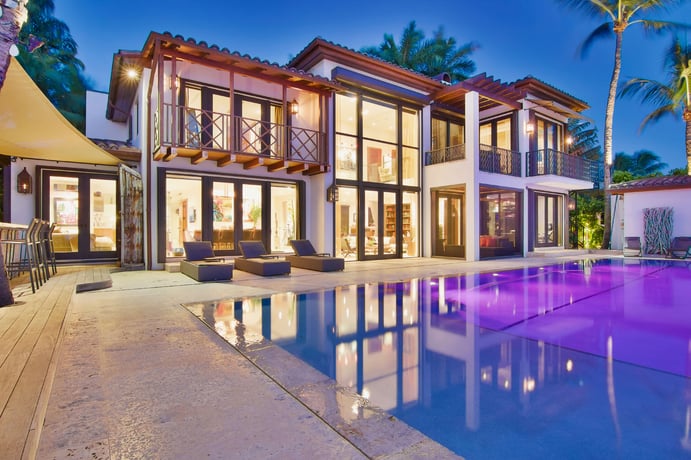 Why is it that when luxury house prices go up and up, what follows is almost always a marked increase in inventory, and en masse overvaluation by sellers when a market cycle draws to a close? Property investors and luxury homeowners often act myopically—the initial increases in house prices ignites in the minds of buyers the expectations of future price increases. Investors tend to extrapolate recent market developments and price movements into the future.
The prevailing sense of prolonged optimism skews market sentiment, observes Constantine Valhouli of real estate analytics platform Neighborhood X, noting that the "boom years of any real estate cycle are defined by a suspension of disbelief: a conviction that high prices actually reflected the underlying value, that the fundamentals really had shifted, and a conviction that prices would keep rising." Furthermore, pricing expectations in some markets are also distorted as a result of exuberant developers who jumped into the market without coordination or limits on new supply.
Seller disbelief about current market conditions is causing friction within certain luxury property markets. In Belleair, Florida, luxury home sellers "seem to only remember real estate
pricing prior to 2008," explains sales associate Kerryn Ellson of Coastal Properties Group, noting that agents spend a lot of time educating sellers on market conditions.
"Some sellers just got tired of having their home on the market so they drastically cut their list price to get a contract, which in turn, would set a lower benchmark for other comparable listings," she adds, creating a new demarcation in the marketplace. Outside of overpricing, factors such as an influx of new housing stock can compound challenges faced by sellers.
In suburban markets such as New Canaan in Connecticut, the "inventory of luxury homes of $2 million and above is up approximately 10 percent in 2016 versus 2015, while sales of luxury homes in the area are down approximately 20 percent," notes Brian Cleary of Halstead Property, posing significant challenges to seller expectations.
Buyers want to know that the prices they are being asked to pay are justifiable based on recent property sales.
Similarly in Sarasota, Florida, Michael Saunders of Michael Saunders & Company observes that supply challenges are weighing heavily on prices: "Our inventory is up 13 percent year-on-year, plus there is more new construction product in the luxury market, making it more challenging to sell some of the older product that needs updating or improvements."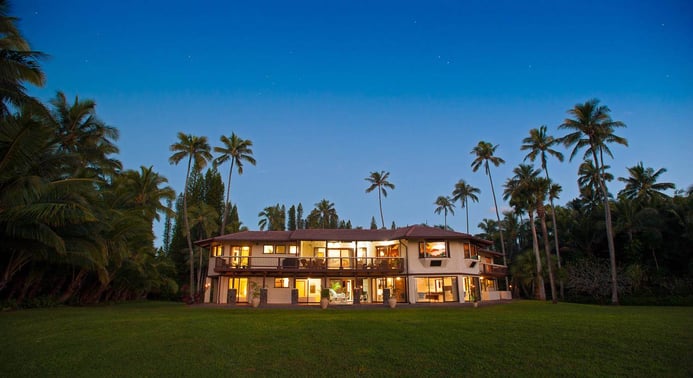 Conversely, in some high-end markets, limited supply remains a constraining factor, which has proved to be a challenge when meeting gaps between seller and buyer expectations.
In Hawaii, the lack of supply and relatively steady demand has helped to limit price drops in some markets and has pushed prices higher in others, explains Matthew G. Beall of Hawaii Life Real Estate Brokers.
"If the supply continues to dwindle, however, we'll expect to see a widening disparity between what buyers and sellers consider fair market value for high-end properties. At the very top of the island's markets, some high-end home sellers are still listing their properties at incomparable prices. The limited amount of high quality inventory is supporting that trend, along with price increases in the sellers' local markets."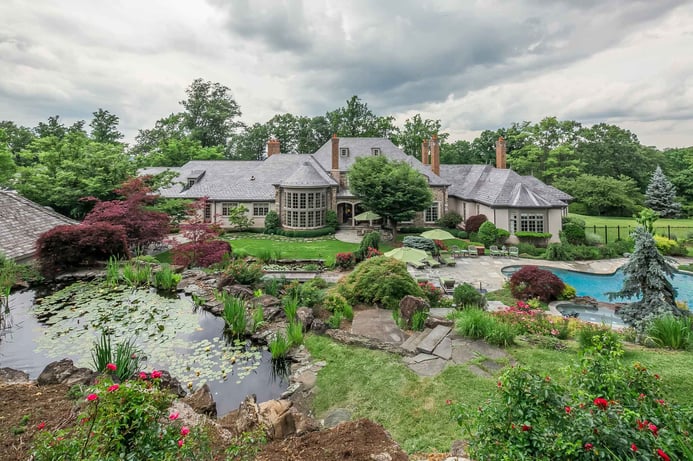 For savvy sellers, a buyer's market can often be an opportune time to sell and upgrade to a larger or more luxurious home, so long as the seller prices her or his home correctly and sets aside the pains of selling for less than what a property may have attracted 12 months earlier.
[ Learn about the challenges of pricing ultra-high-value trophy homes ]
"Many of the luxury sellers in our local market are resistant to price adjustments and feel like their home is worth more—worth what they paid plus what they invested, worth more because of their location, worth more because it is a luxury offering with very high-end finishes and amenities," notes agent Karen Tourville of Turpin Real Estate in Mendham, New Jersey.
"The luxury sellers who are successful in this market are not looking in the rear view mirror at what things were worth but rather they are looking at the offer on the table and treating it as the only offer that they may ever receive—and then they negotiate from there."
[ Excerpt from Christie's International Real Estate's 2017 Luxury Defined white paper on the international prime property market. Read more insights from the latest report here ]