For the right buyer, a luxury home with an unusual feature—a circular floor plan or a dramatic cliffside perch, for instance—can lead to love at first sight. But in marketing a singular luxury estate to an increasingly global and diverse audience, highly distinctive attributes can be challenging to present in just the right way. Comparable sales, or "comps," which are used to determine the value of a property, are sometimes difficult to determine for a residence with unique characteristics. For this reason and many more, it's crucial to seek the guidance of an expert who knows both the local market for a particular house and the international market for homes of a particular type. This week in Luxury Defined, global experts in the Christie's International Real Estate Affiliate network share five critical considerations to keep in mind when marketing a one-of-a-kind abode.
1. First Impression
Before anything else, don't overlook the obvious: the best scenario for any sale is a property that's in excellent condition. Linda Graham and Laura Pope of David Ogilvy in Connecticut point to this spectacular Greenwich estate made up of two houses situated on a private island. "When the listing was first obtained, the homes lacked appeal despite the beauty of being on the water," the team reports. "We recommended painting the exteriors so [the property] would show better. The sellers took our advice, and new photographs were taken (including an aerial). Soon, NBC's Open House found the listing and it appeared on national television." David Ogilvy appeared in the segment to highlight the estate's most compelling features.
2. Compelling Narrative
Communicating the story of a home is key, according to Rick Moeser, Senior Vice President of the Southeast Region for Christie's International Real Estate. "We always try to think of the one most identifying aspect of the property and craft a story around it with the press and our marketing focus." Moeser adds that, in addition to online tools like virtual tours and videos, special events that draw top brokers and prospective clients to luxury residences are often highly effective. "We held a wine event with Premier Estate Properties in Florida at one of our Bespoke listings," he notes, "and an attendee ended up being the buyer of the property."
3. Illustrated History
Those looking for a unique residence are often fascinated by local lore and history. Incorporating short videos into listings allows sellers to convey a sense of place that can't be communicated using just text and static images. Zackary Wright, Senior Vice President of the Western & Asia Pacific Regions for Christie's International Real Estate, notes that two separate short films were made about Elaine Gardens, an estate in the Point Piper suburb of Sydney. Built in 1863, the mansion had been owned by one of Australia's most prominent media families. "Two very high-quality films were produced telling the story of the history and provenance of the home as well as the various opportunities available for the future of the estate." Such videos, which can be viewed on a smartphone, are designed to present the visual splendor of a listing, explain special features in detail, and tell the story of a singular property.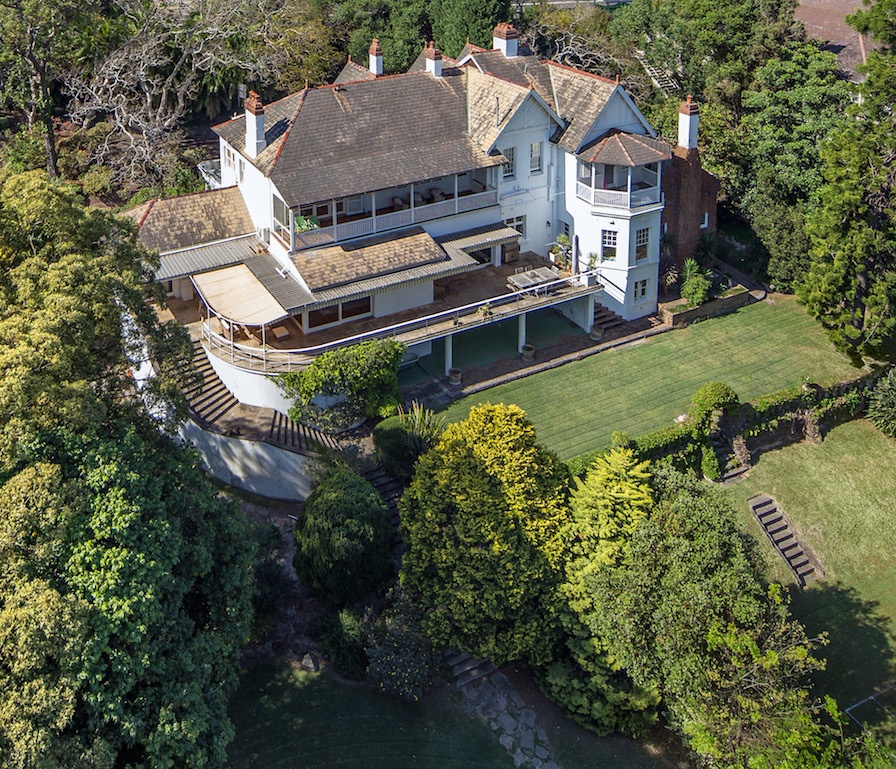 4. Cross-Promotion
Because luxury homes already have a very specific global audience, traditional methods of maximizing exposure in a general way aren't always effective. While marketing the largest penthouse on record in the Netherlands, Leslie de Ruiter of Residence 365 in Amsterdam and his colleagues advertised it at Art Miami, where Christie's International Real Estate is the official luxury real estate sponsor. This placement in an exclusive cultural event that attracts art collectors from around the world put the listing in front of a high proportion of serious potential buyers. Digital renderings and drawings were also presented at Christie's auction house in Amsterdam. The penthouse, which has nearly 15,500 square feet of interior space, is more than twice the size of Residence 365's next-highest sale. In this case, a lack of "comps" was effectively overcome by presenting the listing and its features to buyers within the context of a setting of comparable caliber.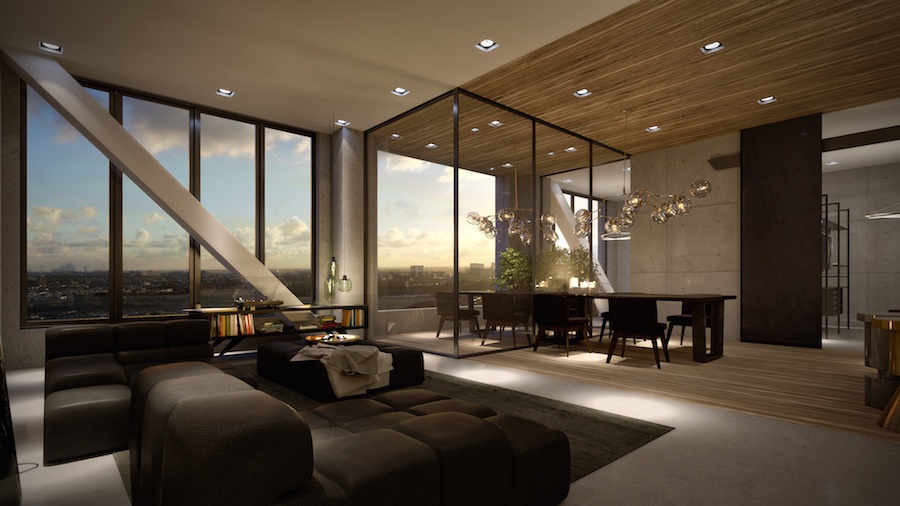 5. Invitation-Only
Once renderings, photos, and videos have sparked interest in a residence, there's simply no substitute for an on-site visit. According to Roseanne De Vere Hunt of Sherry FitzGerald in Dublin, such was the case with Sorrento House, a recently renovated Georgian estate built in 1829 and one of the most exceptional properties sold in Ireland in several decades. Eight houses occupy the exclusive street where Sorrento House is located near the fashionable village of Dalkey. Invitation-only events held at the exceptional historic property, which was at the end of its street and priced at a much higher level than its neighbors, attracted buyers and agents and garnered press notice from the Irish Times and the Irish Independent.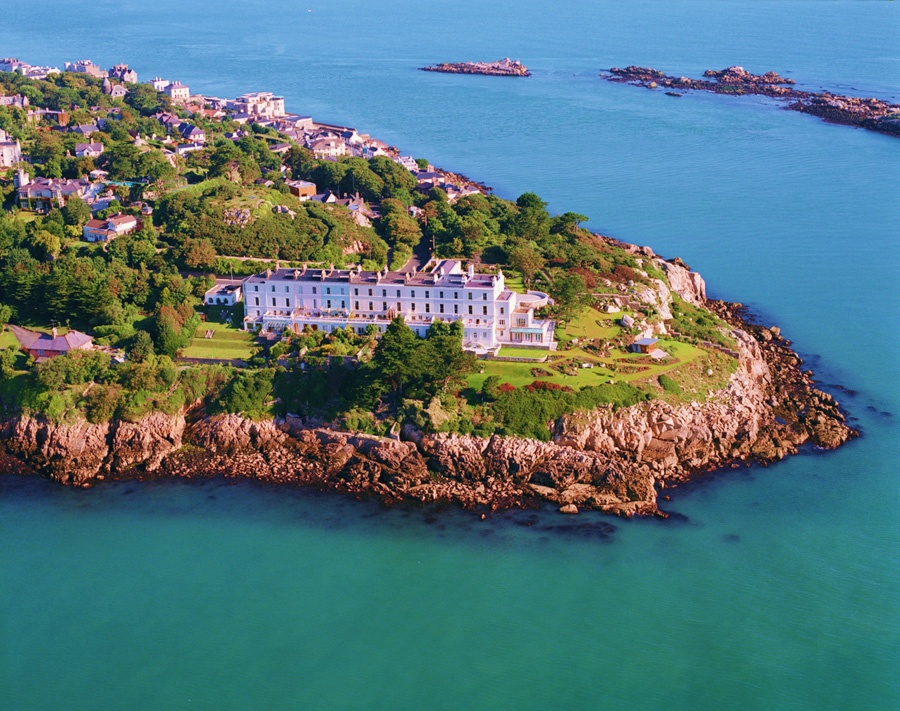 In this particular sale, local "comps" were useful not in gauging similarities in value, but in setting the residence apart. "As the end house," says De Vere Hunt, "it enjoys a one-acre site, a gate lodge, and panoramic views." High-quality photographs were taken to present Sorrento House in its best light, and the estate eventually sold to an American buyer who saw its listing in a Christie's auction house catalogue. A first visit introduced the potential buyer to the home's many remarkable features, which include Jerusalem tile in the foyer, Japanese panels commissioned specifically for individual rooms, and an orangery with French doors that open to a wraparound terrace with sweeping views of Killiney Bay.