The first $100 million transaction in Beverly Hills, a new national sales record for Australia, and a contemporary tour de force in Shanghai distinguish our most recent significant sales of the past year. While client confidentiality precludes sharing a full list of our network's top sales, these are the notable achievements approved for public presentation. To view more Significant Sales from 2016 and 2017, visit our online report.
The Girasol Estate—Saint Barthélemy, French West Indies
$67 Million (list price)
Sibarth Real Estate: November 2017
Girasol is one of the finest estates on the Caribbean island of Saint Barthélemy. Originally built by banker and businessman Benjamin de Rothschild, this resort-like sanctuary has been improved on every level by macro-investing legend Bruce Kovner. The property encompasses more than seven acres and boasts a 175-yard beachfront, two villas offering a total of six bedrooms, a fitness center, and a sensational pool area. Overlooking the Atlantic coast, the estate is located on the beach of Marigot with a majestic 1.2-acre coconut grove, and whose waters are classified as a protected preserve.
The Playboy Mansion—Holmby Hills, California
$105 Million
Gary Gold & Drew Fenton, Hilton & Hyland: August 2016
The crown jewel of the "Platinum Triangle" in Los Angeles, the Playboy Mansion has served as private retreat for owner Hugh Hefner and the ultimate setting for large-scale entertaining. The castle-like residence features 29 rooms, a catering kitchen, separate game house, a freeform swimming pool with a cave-like grotto, a Prohibition-era secret door in the wine cellar, aviaries and a built-in pipe organ. It also one of a select few residences in L.A. with a zoo license.
The Elaine Estate—Sydney, Australia
In excess of A$70 million
Ken Jacobs: April 26, 2017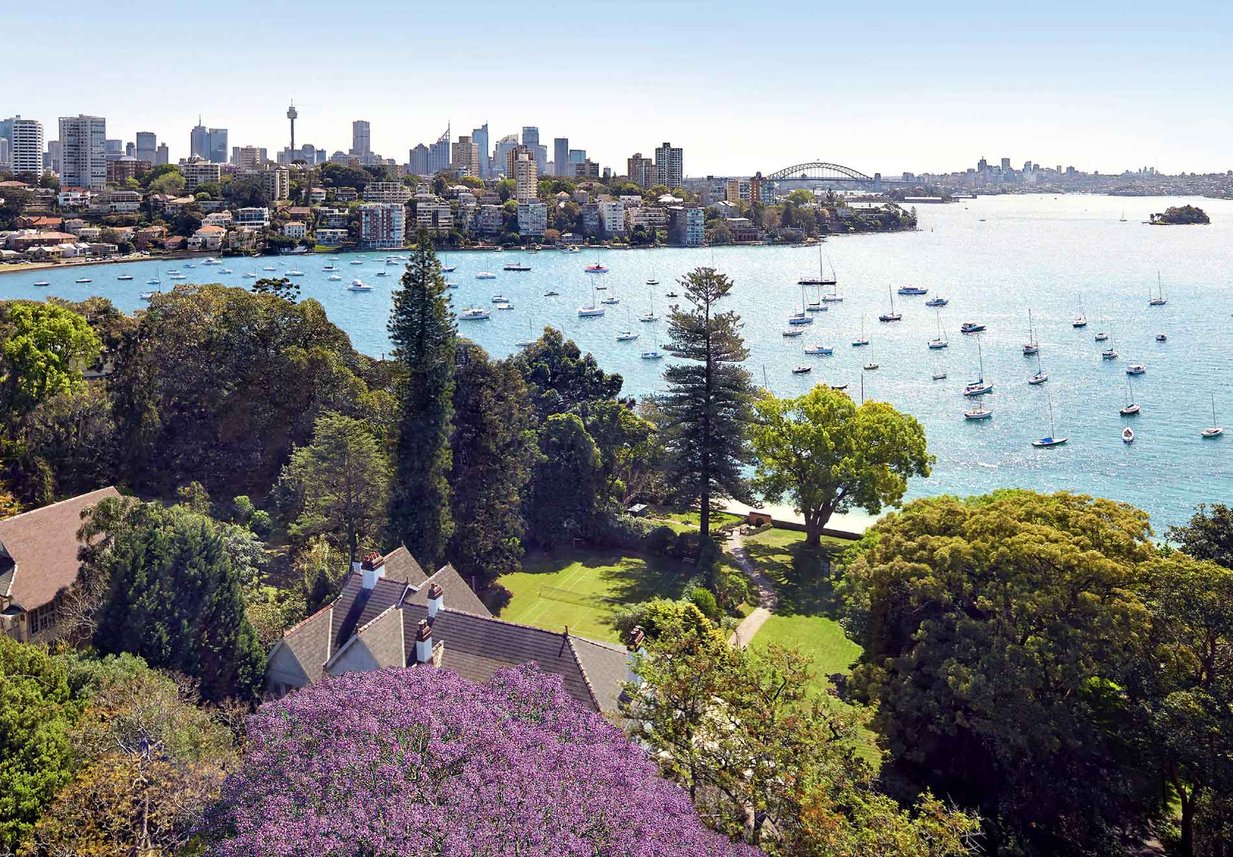 After 126 years of continuous ownership by the family of the Fairfax Media dynasty, the harbor-front estate known as Elaine was sold to Scott Farquhar, the 37-year-old co-founder of tech giant Atlassian. The price broke the Australian sales record A$70 million, besting the record previously set by Mr. Jacobs—recently awarded Affiliate of the Year honors in the Middle Market category—with his 2015 sale of the La Mer estate in Vaucluse.
Triplex Penthouse in the Golden Square—Monte Carlo, Monaco
$61 Million
Hammer Draff Great Properties: March 2017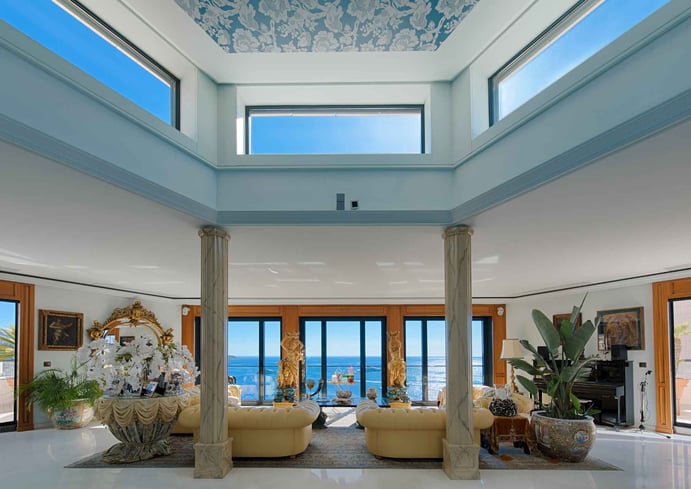 One of the finest homes in the Golden Square, the dramatic property is positioned in the heart of the principality. Boasting more than 5,000 square feet, the property features six bedrooms with en suite bathrooms. On its three levels, huge windows frame the picture-perfect Mediterranean Sea, the Casino Square, and the Cap Martin.
Point Piper Estate—Sydney, Australia
A$61.8 Million
Ken Jacobs: November, 2016
The nine-bedroom Victorian Italianate-style mansion with its endless water views, is among the most prominent and well-known on Wunulla Road. Built in 1904 for Supreme Court judge Augustus James and his wife Altona, it hosted a star-studded roster of celebrity visitors. Ken Jacobs represented the international buyer with Australian residency.
Gilcrest Road Estate—Beverly Hills, California
$45 Million
Hilton & Hyland: March 2017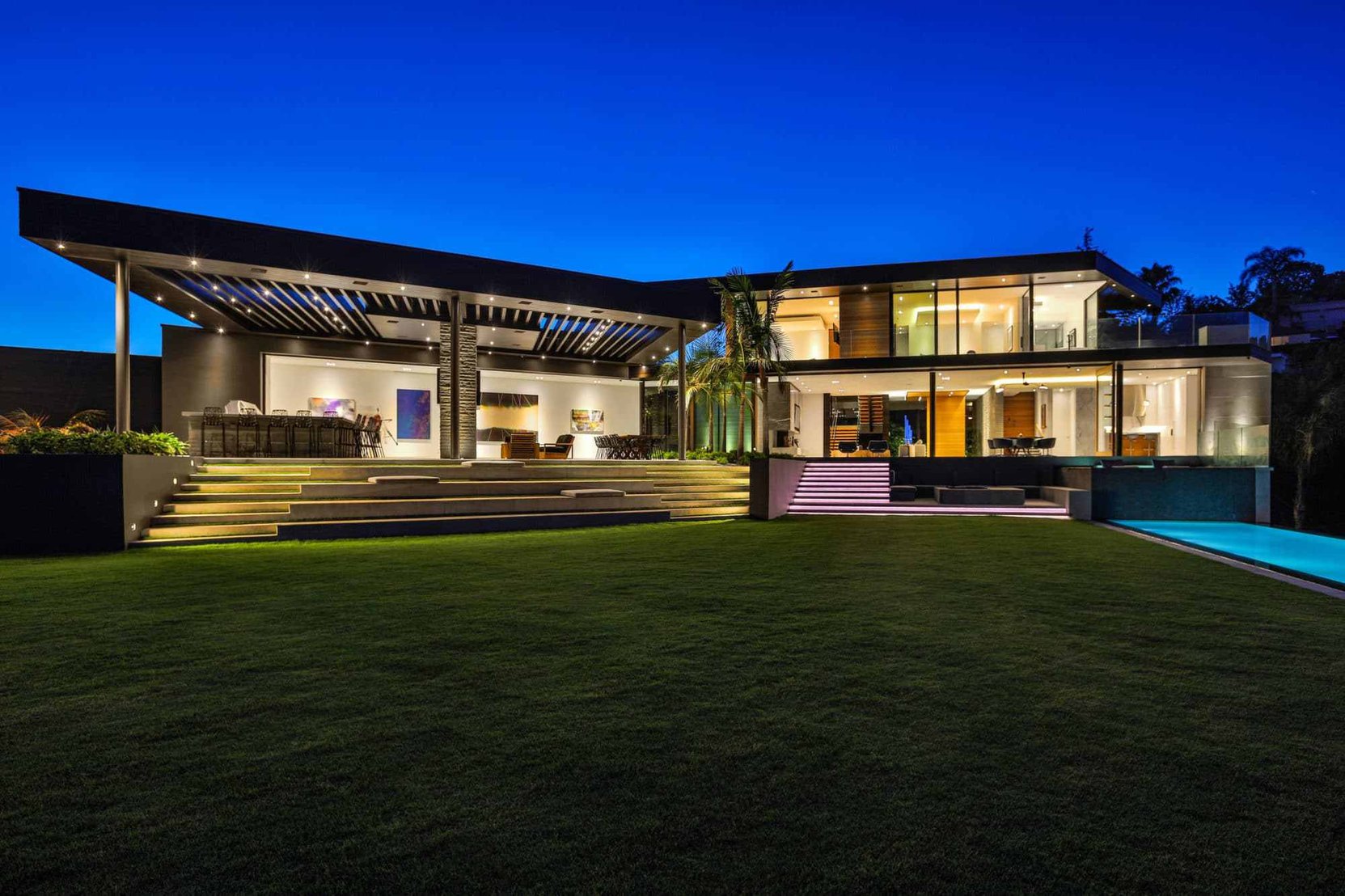 Originally owned by famed violinist Jascha Heifetz, the craftsman house on a tree-lined acre offers views of downtown to the ocean. In 1948, Heifetz commissioned his friend, Lloyd Wright, to build the estate's iconic recording studio. Actor James Woods purchased the property after Heifetz's death and donated the music studio to Colburn School in Downtown L.A. where it was reconstructed piece by piece.
La Brisa—Coconut Grove, Florida
$35 Million
Nelson Gonzalez, EWM Realty International: December 2016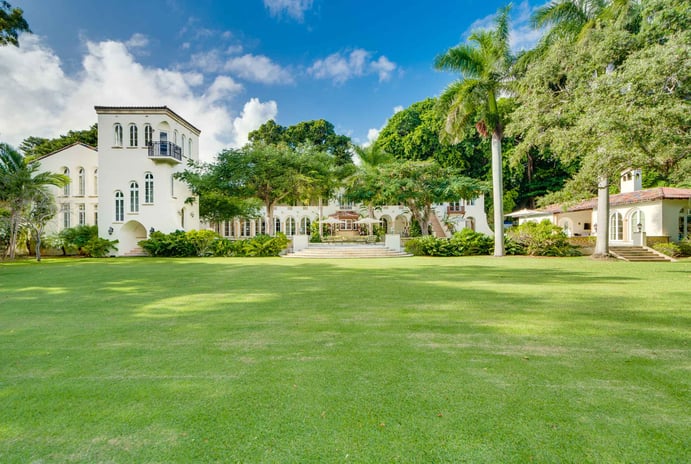 A Mediterranean mansion circa 1920 and completely restored, sits atop an ancient coral reef about 23 feet above sea level and has 208 feet of bay frontage. Features include nine bedrooms, 3,338 square feet of outdoor living space with several balconies and covered porches plus a private port that can accommodate a 70-foot yacht.
One Hyde Park—Knightsbridge, London
£18.95m
Strutt & Parker, February 2017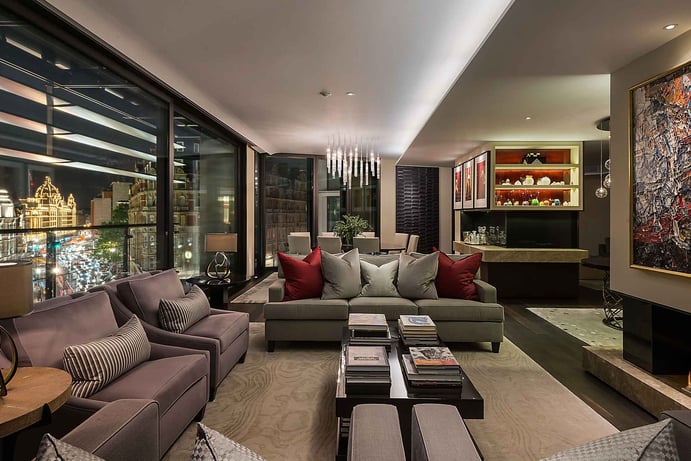 Located in Pavilion D, adjacent to the Mandarin Oriental Hotel, this fifth floor apartment is the highest of its kind in the building and one of the few at One Hyde Park with a southerly view and superb vistas along Hyde Park Corner, Sloane Street and Brompton Road, towards Harrods. Managed by the Mandarin Oriental Hotel Group, One Hyde Park provides residents with bespoke services and amenities more commonly associated with the best hotels in the world - all from the comfort of their own home.
Villa Cube 5—Shanghai, China
Approximately $20 Million
Christie's International Real Estate: October 2016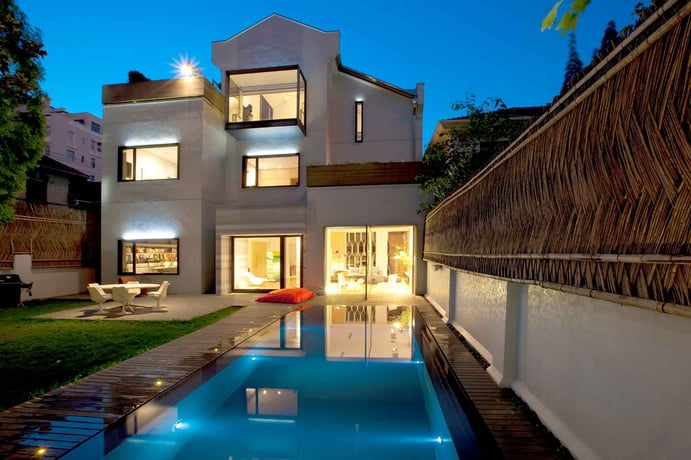 A French couple living in China converted their 1930s villa in the former British concession into a contemporary retreat with five cubes of various sizes and materials—wood, metal, stone, and glass—maximizing an aura of light and airiness. The home is appointed with lush gardens, a gym, a solarium, a pool and rooftop gardens and a two-car garage.