Despite global production of wine dropping to its lowest levels in 20 years in 2016 as a result of several climatic events, interest from affluent buyers in viticultural estates has never been stronger, according to a new study from our 2017 Luxury Defined white paper on the global prime property marketplace.
Discerning Chinese wine aficionados have fueled some of the recent uptick in interest across several major wine-producing regions worldwide, but many of our regional experts expect this to slow towards the end of 2017 and into 2018 as new currency exchange restrictions hinder capital outflows for Chinese investors. Retiring boomer buyers are likely to replace any slowing in Chinese buyers, with almost 70% of vineyard markets reporting an increase from affluent baby boomer buyers.
With the U.S. dollar increasing in value, there is strong interest from U.S. buyers in Bordeaux wineries
As part of our study of 15 notable vineyard and wine-producing region housing markets worldwide, we discovered that across the globe the average starting price for a luxury vineyard property is US$3.2 million, significantly higher than the US$2.1 million average starting price for luxury homes across all other types of lifestyle markets. Luxury property sales prices across vineyard markets vary dramatically across our surveyed markets and depend on a range of factors including geographical location, size, soil, climate, grape variety and yield, age of vines, winemaking facilities, and other amenities.
Local Insights from Vineyard and Wine-Producing Region Experts
Michael Baynes of Maxwell-Baynes Real Estate in Bordeaux, France, reports: "With the U.S. dollar increasing in value, we are also seeing strong interest from U.S. buyers seeking Bordeaux wineries for sale. American transactions accounted for four vineyard sales in 2017."
Riccardo Romolini of Agenzia Romolini Immobiliare in Tuscany, Italy, confirms that "there is very strong demand for wine estates from international buyers." He explains: "It is indeed the most requested piece of real estate at the moment and there has been a constant increase in this trend over the past three to four years. Tuscany, and more specifically the Chianti Classico region and the Bolgheri area are the most sought-after areas. Veneto (Amarone area), Piedmont (Barolo and sparkling wines) and Friuli-Venezia Giulia are very much requested as well, especially from Chinese clients."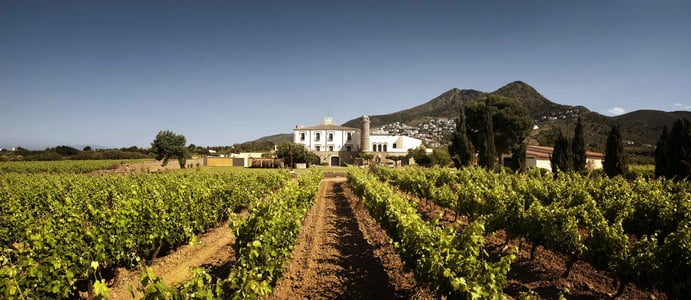 Puri Mancebo of Rimontgó in Valencia, Spain, comments on the international buying trends shaping his local market: "Investments from China have slowed due to new government restrictions regarding the transfers of capital outside China, especially for private individuals.
"During the first quarter of 2017 we have seen an increase of Americans interested in Spanish wineries, particularly in the northern regions of Rioja and Ribera del Duero. Other important investors in the Spanish vineyard market are Mexicans but as they have suffered the Trump effect in the devaluation of their currency, investments have slowed down as well."
Almost 70% of vineyard markets reported an increase in interest from affluent baby boomer buyers
In California Wine Country, Rick Laws of Pacific Union in Sonoma, states, "while home prices in Sonoma County have risen each year since 2012, home sales have declined for three of the past four years. A major reason is that the quantity of homes on the market has fallen dramatically. The number of available homes for sale at the end of January 2012 amounted to nearly 1,100. Last month that number was 500."