Across the globe many smaller and mid-size cities are seeing a huge renaissance in luxury real estate sales thanks to demand from affluent executives and entrepreneurs working in local burgeoning tech industry sectors and other industries experiencing marked growth. As part of our ongoing series highlighting research from Luxury Defined 2016, our annual report on the global luxury real estate market, we reveal these unique "come back" markets and explore the influences behind their success.
From Techtoria to Silicon Forest: Tech Industry Demand Drives Growth in Luxury Housing
In the Pacific Northwest, much of the growth centers around Multnomah County as Oregon's "Silicon Forest" tech ecosystem shifts from electronics factories in Washington County to software startups and tech outposts in downtown, explains Terry Sprague of Luxe Platinum Properties. "That has concentrated the big-money jobs in Portland, with young workers who want a short commute and lunch at the downtown food carts." The city saw an amazing 40 percent growth in million-dollar sales last year and prime properties were selling in less than three months.
Portland saw an amazing 40% growth in million dollar sales last year and prime properties were selling in less than three months
Alongside Portland and other tech hubs, Dublin is becoming a hotbed for tech investment and is attracting top industry employees from around the world. In December 2015 alone, more than 500 high-skill industry jobs were created, from small firms to tech giants including LinkedIn and Limerick IT, creating substantial demand for prime property from affluent buyers. "Google's European HQ, known as the Googleplex in Dublin, is driving demand for fine property in areas like Barrow Street and the Grand Canal Dock," says Chris Bradley of Sherry FitzGerald.
Renewed confidence in the economy and the property market in general has brought a return of domestic and international buyers. The city's top residential sale in 2015, which closed in excess of €10 million, went to an American buyer, notes Philip Sherry of Sherry FitzGerald. "This was the highest price achieved for a Dublin residential property, certainly one in use as a private home, since the downturn."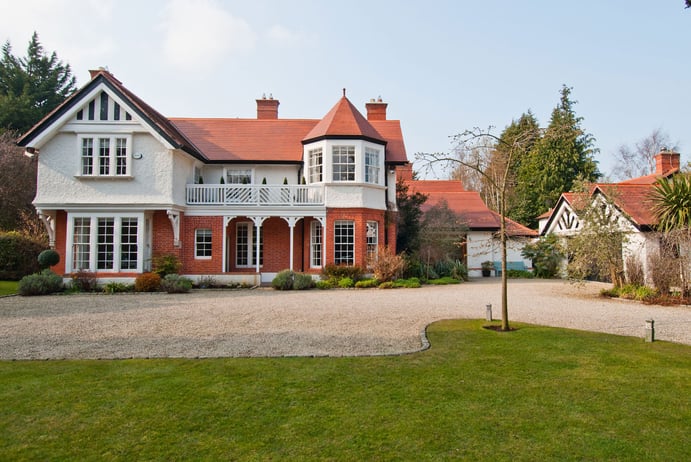 Although not a "comeback" market per se as the city saw virtually uninterrupted market growth throughout the downturn, Stockholm is also inundated with Gen X tech-industry buyers. "Their buying power drives up the prices for the homes they bid on and influences the upper market in general," says Per Bjerkén of Residence Sweden. The city is headquarters to numerous leading tech firms including music-streaming company Spotify and payments firm Klarna, and many of the industry's affluent executives— such as Minecraft's Markus "Notch" Persson, who set the record for the city's highest-ever residential sale in 2014—are changing the dynamics of the high-end housing market.
Hampered by a severe housing shortage, Stockholm's real estate market is beginning to develop high-end apartment residences to meet demand from buyers seeking new developments, traditionally associated with less appealing apartments at the low end of the market. "The new tech buyers are mostly interested in modern, newly built housing or in building their own," adds Bjerkén.
"The Walking Dead" and James Bond Spur a Prime Property Resurgence
University tech incubation programs have attracted a wealth of angel funds and venture capital to Atlanta, spurring on existing growth in the city, which saw an annual increase in luxury sales of 25 percent. Known more traditionally as the corporate headquarters for Coca-Cola and Delta Airlines, this Southern capital is becoming a hotbed for a blossoming film and television industry, which in turn is spurring an uptick in housing demand.
"Atlanta is experiencing a trend for luxury properties priced $2.5 million and above," says Dan Parmer of Harry Norman Realtors. "We continue to expand exponentially through the relocation of headquarters for major corporations and substantial business from the film industry." The city's prime property market is set for future demand from industry executives as Pinewood Studios, the legendary British studio where the James Bond movies are filmed, is in the process of establishing a mammoth movie-making complex outside the city.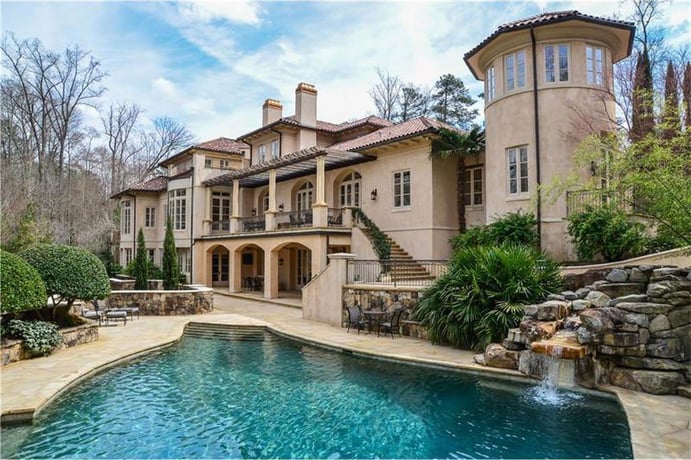 Auto Boom Boosts Prime Property Markets
"When the automotive companies do well, the luxury real estate market does well," explains Brad Wolf of Hall & Hunter Realtors, who is based in Detroit's metro suburban area of Bloomfield, Michigan. The city's metro area high-end housing market saw its best year since 2004, thanks in part to a stabilized auto sector that still drives many of the million-dollar home purchases as well as a downtown regeneration. Prices rose almost 20 percent in the last year and have climbed 70 percent since 2007.