The most severe season of natural disasters in recent memory left a trail of destruction in 2017. Insurance losses from the year's catastrophic events— hurricanes in the Caribbean, Puerto Rico, Florida, and Texas; earthquakes in Italy, and Mexico; the most severe flooding in South Asia in a decade; and mudslides in Portugal and California—were the highest on record. More recently, the volcano eruption and flooding in Hawaii has caused significant destruction already in 2018. The extreme weather created havoc in prime coastal areas, destroying thousands of homes and causing damage in the billions of dollars. The events have scripted a kind of mantra for real estate agents in the 21st century: "Natural disasters are the new reality."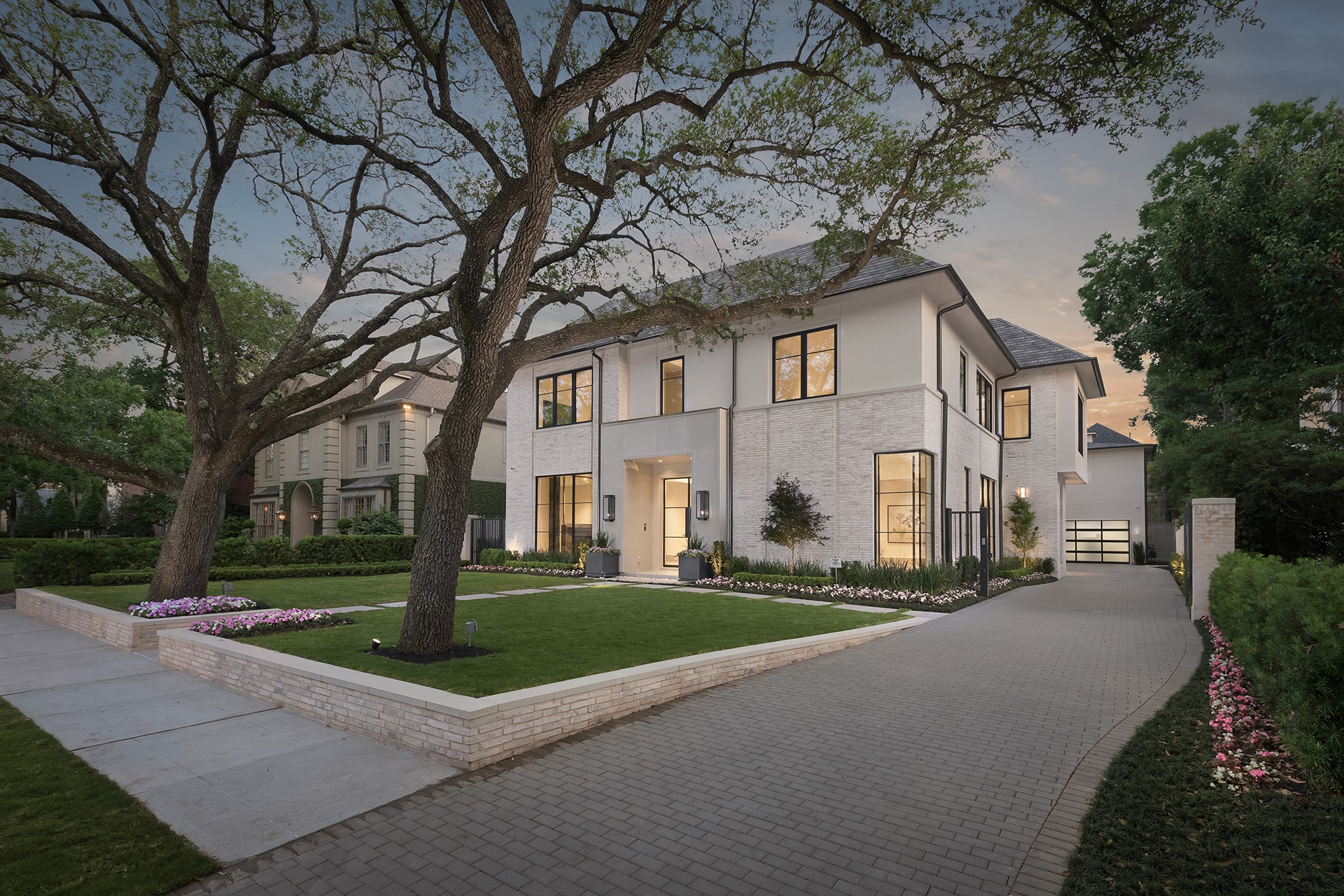 For luxury real estate markets in many of the impacted areas, however, recovery has been relatively fast, with activity approaching or exceeding normal seasonal levels and record sales prices reported in several locations. What's more, for the majority of high-end homes in the affected areas, damage was minimal, due in large part to homes having been well-built or rebuilt to code, with hurricane-proof glass and reinforced roof systems, in the wake of previous disasters. Some luxury markets however, Puerto Rico in particular, remain at a standstill until the community at large returns to normality.
On St. Barths in the Caribbean, Hurricane Irma delivered sustained winds of 235 m.p.h., the most powerful hurricane ever recorded in the North Atlantic. It closed airports, roads, and offices and did extensive damage to properties on the water and to most of the island's hotels, as was the case on St. Thomas and on other Caribbean islands before hitting the United States. On the US mainland, Hurricane Harvey caused the worst flooding in Houston's history, with upwards of $190 billion in damage in Texas and Louisiana.
Also hard hit was Northern California. There, the Tubbs fire damaged or destroyed some 7,500 homes including some in the wine-growing counties of Napa and Sonoma. Meanwhile, the Thomas fire—the largest wildfire in the state's history—destroyed or threatened many luxury homes in Santa Barbara and Ventura Counties. Following the fire, heavy rains caused mudslides that left wide swaths of destruction in Montecito in Santa Barbara County. "There was nothing to stop the mud," recalls Renee Grubb of Village Properties. "When all the debris and boulders started coming down, they didn't follow the creeks," as had been predicted. "They didn't care." Some 325 homes were destroyed or damaged, including seven of eight residences on a single high-end street. But Puerto Rico suffered the most catastrophic losses—first from Irma, and two weeks later from Hurricane Maria—with an estimated $94 billion in damages and some 70 percent of residents without power, clean water, or access to hospitals and food supplies for weeks and months in some areas. "The economic distress in the Island during the first three quarters of 2017 and the Impact of Hurricanes Irma & Maria have stalled luxury sales in Puerto Rico," says Letty Brunet of Trillion Realty Group. "Real estate transactions taking place at this time are of distressed properties and rentals."
Oddly enough, widespread news coverage of the disasters has only appeared to help. "The old saying—'There's no such thing as bad publicity'—put us up on everyone's radar," notes Peter Briggs of John Foster Real Estate, which covers the US Virgin Islands of Thomas, St. John and St. Croix. "It's made us look like a very attractive value."
Remarkably, many other real estate markets in the areas have rebounded—some faster than others. "Our numbers are up over 20 percent in the Luxury Market from last year," says Ginger Henderson of American Caribbean Real Estate of the Florida Keys, which received major damage. "The overall economy in our country is great right now and people still want to own a second home in the Keys."
On St. Barths, Sibarth Real Estate reopened two weeks after Irma hit. "We had a number of contracts or verbal agreements in place before the hurricane hit and we've managed to keep most of them," says Sibarth's Christian Wattiau. There, as on all of the islands, the loss of hotels has impacted tourism, which in turn feeds home buyers. In Montecito, agents at Village Properties saw a slowdown due to inaccessible roads and neighborhoods in disaster zones, but also because many residents pulled their homes off the market until repairs could be completed. Still, high-end listings are selling.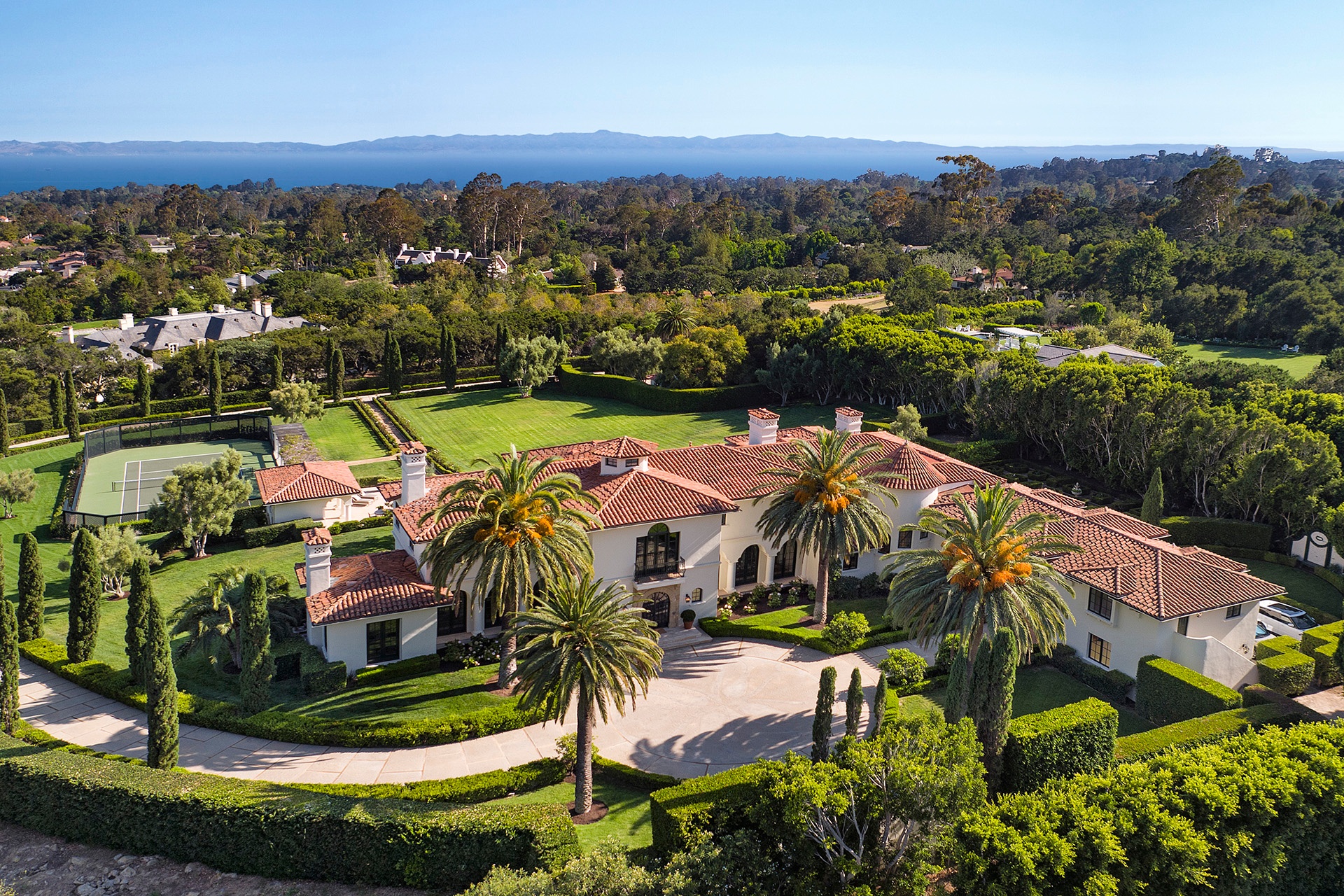 Oddly enough, widespread news coverage of the disasters has only appeared to help. "The old saying—'There's no such thing as bad publicity'—put us up on everyone's radar," notes Peter Briggs of John Foster Real Estate, which covers the US Virgin Islands of Thomas, St. John and St. Croix. "It's made us look like a very attractive value."
Even as roads were blocked by debris, buyers looking for deals descended on Montecito, as they did on St. Thomas, St. Barths, and Houston. But discount-shoppers found few sellers. "We haven't seen discounting in the high-end Houston neighborhoods because there is still a lot of demand," says Nancy Almodovar of Nan and Company Properties. "If a luxury property is priced competitively, it moves at that price within 30 days."
"Natural disasters are the new reality."
While the majority of high-end homes came through the destructive weather relatively unscathed, even damaged properties sold—some at record prices. On St. Barths, Christian Wattiau sold the Girasol estate, a 7.5-acre waterfront family compound listed at $67 million, which achieved one of the highest residential sale prices ever recorded on the island. "Indeed, the property was under contract before the hurricane hit, and closed two months after the disaster," says Wattiau. "The gardens and landscaping really took a beating," he says, "but they didn't scare away the buyer. He knew that a property like this wouldn't come onto the market again for many years."
Badly damaged landscapes haven't kept others from looking, either. In Montecito, a potential buyer viewed a high-end 15-acre parcel in one of the declared disaster areas. "Hey, I used to live in Malibu," he reportedly told Village Properties' Renee Grubb. "Every time you turned around there was a fire and then a flood!"
Luxury buyers "haven't been deterred," confirms Ginger Henderson in the Florida Keys, adding that stormy weather "is a fact of life people are willing to live with."
In the wake of the catastrophic weather season, many luxury real estate experts are already seeing new building codes mandated or suggested. As of January 1st, new construction within the 100-year flood plain in Houston must be built a minimum of two feet above that level. On St. Thomas, the uniform building code is expected to expand sustained wind limits from 165 to 190 miles per hour. Building codes are also certain to change in Montecito, though home buyers and sellers won't know until early this summer when the Federal Emergency Management Agency (FEMA) is scheduled to release re-drawn maps showing where new homes can be built and existing homes rebuilt.
Insurance rates, meanwhile, are expected to rise from 10 to 15 percent in most of the impacted markets—and possibly as much as 20 percent on St. Barths, though the French government maintains a national natural catastrophe fund that could absorb a sizable portion of that increase.
The remainder of 2018 looks strong for many prime real estate markets in affected areas. "It actually seems to have accelerated," says Peter Briggs on St. Thomas, while noting a 10 to 15 percent lowering of prices in condos in the islands. "We've been busier in the last two months than we have been for the past 24 to 36."
Again, uncertainty remains in the areas most impacted. But in the Florida Keys, "Prices are up and the outlook is very positive," reports Ginger Henderson. "This is the busiest vacation season we've ever had because people cancelled during the storms. Now they are coming from all over, and they're staying, and liking it here, and they're buying."
Six months after Harvey hit Houston, the market for high-end homes finally appears to have revived. "We're busy," says Nancy Almodovar. "People are confident and are shopping. I think if we didn't see a serious decline after the hurricane, we're not going to see one now."
Despite future risks and the prospect of more stringent building codes and hikes in insurance rates, the strength of the global economy and the continuing allure of high-end properties in desirable locations indicate a strong market for the rest of 2018.
[ Excerpt from Christie's International Real Estate's 2018 Luxury Defined white paper on the international prime property market. Read more insights from the latest report here ]