The prevailing sense of global political and macroeconomic uncertainty hit hardest for many second-home resort markets across the globe in 2016. Luxury resort housing markets tend to be the first to experience a downturn and are often the slowest to recover because of the discretionary nature of the acquisition.
Resort and second-home destinations, popular with overseas buyers, witnessed an even larger shift in year-on-year luxury home sales volumes than primary housing markets. Across the globe, second-home markets studied for our 2017 Luxury Defined report recorded an average 7% annual drop in million-dollar-plus home sales last year, down from 24% and 10% growth in 2014 and 2015 respectively.
Second-home resort markets see declining growth in luxury home sales
Change in the number of $1M+ residential unit sales across second-home resort markets worldwide
Second-home sales in Ireland's country housing market, for example, received a double blow in 2016, reports Roseanne De Vere Hunt of Sherry FitzGerald. "An uncertain market has followed the Brexit vote, with a dramatic decrease in demand from UK buyers for country homes. The weakened sterling, in particular, reduced the spending power of traditional UK buyers. The U.S. buyer also tends not to purchase in an election year."
An uncertain market has followed the Brexit vote, with a dramatic decrease in demand from UK buyers for country homes
Especially notable is that certain second-home resort markets that are closely tied to a major urban area are often at the mercy of these feeder urban housing markets.
The upside of this trend can be seen in Toronto's weekend-area resort market of Muskoka. This seasonal destination experienced a remarkable year of recreational property sales, echoing trends in sales and price activity in the Greater Toronto area, which saw values increase by 20% in 2016 alone, notes Chris Kapches of Chestnut Park Real Estate.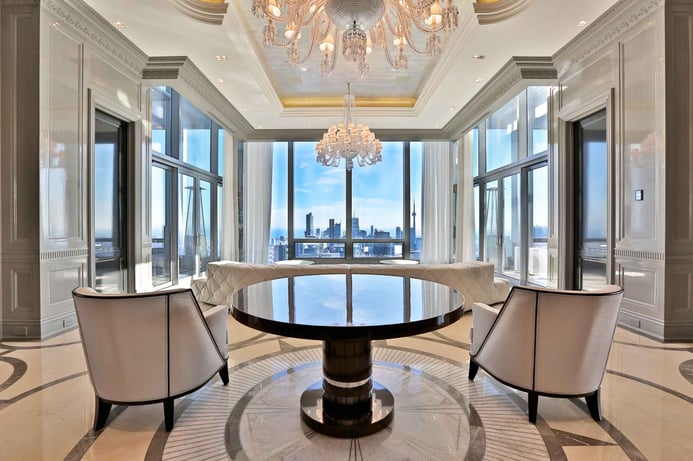 "The increase in sales volume is having a dramatic impact on supply, consistent with the urban market experience," explains Kapches. "The recreational marketplace in Muskoka is beginning to mirror Toronto."
Sales in "weekender" housing markets reflect the performance in their urban feeder markets
2016 over 2015, US$1 million+ individual unit sales
Conversely, the downside of this trend can be difficult for second-home resort markets that rely on the fortunes of other cities, such as New York and the Hamptons, and London with various resort markets including Barbados.
"There has been a notable decline in both the demand and the pricing of inventory within our market as a direct response to the UK's EU Referendum and the perception that the economic situation in the UK is not going to improve in the short-medium term," explains Jason Applewhite of One Caribbean Estates in Barbados. "The obvious effects and negative economic outlook for this particular group of investors has ultimately affected their purchasing power since the value of the sterling dropped."
For some second-home resort markets, however, the ramifications of global uncertainty has had a positive market impact.
In Bermuda, Karin Sinclair of Sinclair Realty observes, "Since November, we've seen significant American purchasers interested but 'taking a deep breath' as they try to figure out what is happening, what to invest in real estate and where."
"The same is true with major buyers coming from the UK—including the non-doms," she said, noting that several major prime property sales in 2016 and early 2017 were in part motivated by dissatisfaction with the U.S. from buyers on both sides of the political aisle.
"Most of the world seems to be reeling in emotion. Bermuda's greatest assets—beauty, tranquillity, and most of all civility—are very important and very appealing at this point in history."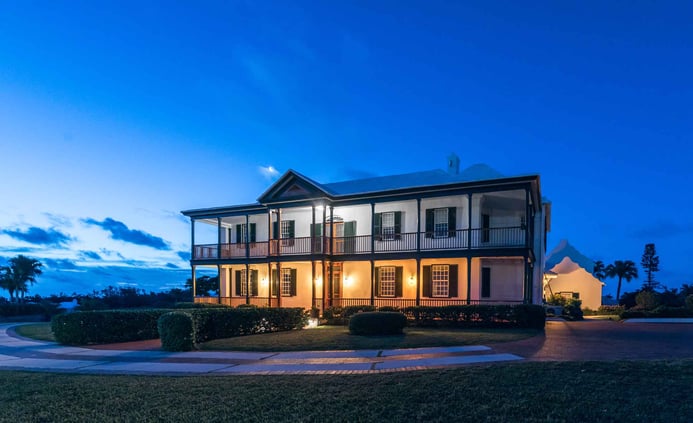 Other potential beneficiaries of the geopolitical uncertainty are already beginning to witness signs of what may be further to come.
The U.S. election accelerated HNW real estate buying decisions, explains Shari Reynolds of CDR San Miguel in the Mexican resort town of San Miguel de Allende, "People who were planning to buy five years from now are buying today. We are seeing Mexican nationals who own second or third homes in the U.S. selling their U.S. properties and buying here."
In Monterrey, which ranked as a top performing "comeback market" in our 2016 Luxury Defined report, the U.S. election has already impacted the real estate purchasing decisions of some local and overseas affluent home buyers. "Investors are rethinking their investments until they see more stability in the U.S. and Mexico relationship," says Scarlet Mireles of Gerencia RED in Nuevo León, Mexico, who notes that this is causing a slowdown at the top end of the housing market.
Investors are rethinking their investments until they see more stability in the U.S. and Mexico relationship
As with many primary housing markets, regions that were directly impacted by political and economic uncertainty often saw a larger decline in second-home resort sales than those luxury housing markets that were indirectly affected.
Some of the dips in luxury home sales prices and volumes were offset in part by an increase in interest from affluent buyers looking to telecommute to their favored lifestyle destination, or commute more frequently—a trend set to continue in the future.
"High net-worth buyers are moving from big cities to Telluride with families and are connected electronically to their businesses," says T.D. Smith of Telluride Real Estate. Advances in technology and acceptance of telecommuting in the business world are opening up new lifestyle and home ownership opportunities for affluent individuals outside their resident countries.
"Young families that can unplug and are connected to tech for work are now raising their families in Costa Rica," says Robert F. Davey of Plantación Properties, who represents luxury beachfront and resort vacation homes across the Central American country. "We have had an explosion in international private school enrollment with young families and older adults having children. The U.S. election being over and the Europeans fleeing places with violence is a big factor they articulate when they vacation and invest in Costa Rica."
Luxury specialists in primary housing markets have also recognized the trend of affluent individuals purchasing a second, third, or fourth luxury property in a resort destination because of a prevailing preference for lifestyle above all other factors.
"As technology continues to make accessibility and connectivity more seamless regardless of location, HNWIs will cultivate spontaneity by embracing opportunities to visit other preferred locales at a moment's notice," observes Jenni Bonura of Harry Norman Realtors in Atlanta.
"Therefore, the demand for luxury properties in vacation or exotic locations will continue to strengthen. Yet the desire for speed and ease of ingress/egress at their primary home will lead many who previously sought high-rise living to pursue the benefits of a single-family- residence home or low-rise living—coupled with a pied-à-terre in their preferred locale(s) worldwide."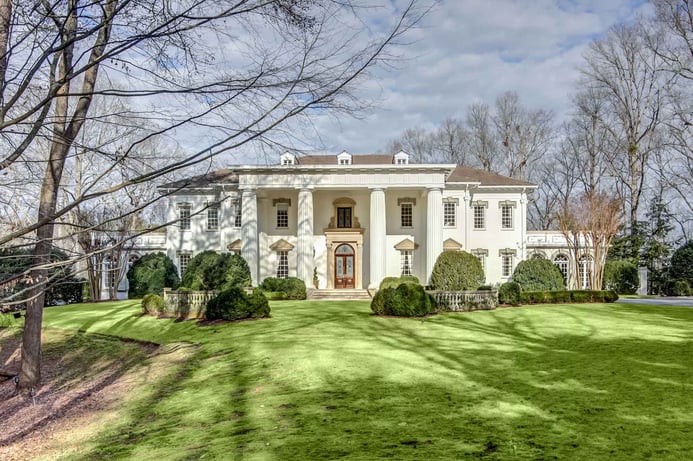 All that notwithstanding, the outlook for second-home resort markets in 2017 and beyond still remains opaque. [ Markets to Watch in 2017 ]
The dust has yet to settle on the long-term outcomes of the UK's EU Referendum; French and German elections; and the continued economic challenges faced by many affluent individuals in Russia, China, and parts of South America. And uncertainty remains to some degree in the U.S., so a sustained uptick in market momentum may happen slower than some anticipate.
Despite a prevailing optimism purported by Wall Street and other investors that the new administration's proposed tax cuts and reduced fiscal regulations would likely free up additional capital for investment, other policy proposals are causing investors pause due to a much wider range of potential policy outcomes.
On the other hand, if President Trump is able to cut taxes as he has promised, more capital will land in the hands of over 4.5 million HNW Americans who may have little incentive to store their money in an overpriced stock market. This would likely entice affluent Americans to diversify into other luxury assets including prime property. As a result,emerging luxury enclaves within the U.S. and currency-favorable destinations abroad may well see an influx of highly liquid dollar-backed buyers eager to add a Parisian pied-à-terre or a St. Barths sailing hideaway into their portfolio mix.
Consequently, despite recent dips in sales volumes of second-home resort markets, the outlook for luxury real estate in many regions is upbeat. "With the financial markets reaching all-time highs and the uncertainty of the election behind us, we expect to see buyers divesting from their stock portfolios to deploy their resources into hard assets," says Julie Faupel of Jackson Hole Real Estate Associates.
Joy C. Martin of American Caribbean Real Estate in the Florida Keys concurs: "Perceived stock market volatility has the affluent population investing in luxury real estate holdings to diversify and add stability to their portfolios with tangible assets that add comfort and enjoyment to their lifestyle."
[ Excerpt from Christie's International Real Estate's 2017 Luxury Defined white paper on the international prime property market. Read more insights from the latest report here ]