Exchange-rate movements continue to influence prime property value propositions worldwide. Shifts in international wealth over the past 12-24 months have prompted many high-net-worth individuals to seek opportunities to acquire second homes and luxury investment properties in otherwise healthy property markets that have been impacted by exchange rate declines. Numerous markets across the globe could be characterized as "Opportunity Markets". Below we spotlight four unique countries that offer not only currency-favorable opportunities but also tax- and regulation-friendly environments for interested affluent investors.
NB: In the property examples below, "cost for buyer in 2014" prices were calculated using exchange rates as of December 31, 2014 and "cost for buyer in 2016" prices were calculated using exchange rates as of March 31, 2016.
Argentina
Argentina's new leadership—elected in late 2015—has taken a series of actions that may breathe new life and international interest into the country's luxury property market. The leadership lifted the former president's stifling currency controls, which hindered trade and foreign investment, particularly from the United States. As a result, by late 2015 the currency floated to market equilibrium (a drop of more than 40 percent), which was a boon to exports—and to overseas prime property buyers.
Argentina's new pro-business and investment stance, combined with favorable exchange rates, indicate new opportunities in its diverse luxury real estate sector. Buenos Aires offers buyers a historic metropolitan center with a distinctly European flair, and Patagonia is emblematic of the country's immense natural beauty.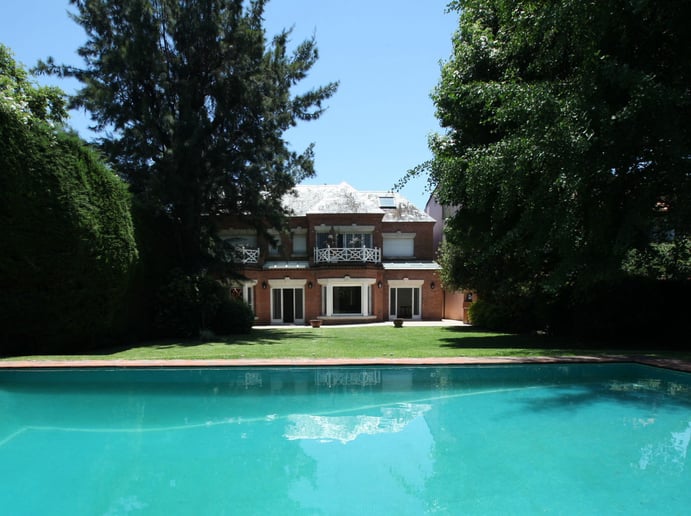 Guillermo Troglia of ReMind Group in Buenos Aires is beginning to see more inquiries from overseas buyers, especially Chinese and Russians. ReMind Group closed two residential transactions for overseas buyers in late 2015 for over $5 million each. "We've gone through many crises, but Argentina is an incredible country and in the long run, real estate prices will go up not down."
Canada
The Economist, the OECD, and Mercer Research all agree that Canada is one of the world's top places to live. Endowed with excellent schools, a clean and safe environment, and overall stability, Canada is also graced with a wide array of attractive living environments.
"Apple moved an office here, so Ottawa is becoming known as Silicon Valley North," says Marilyn Wilson of Dream Properties. She has seen a definite uptick since the country's federal elections last fall. "You can get so much house here compared to Toronto or Vancouver. A home that would cost some $15 million in those cities would go for only $4 million in Ottawa." Montreal has reported a similar phenomenon, with a good supply of luxury homes at prices that are more affordable than other large Canadian cities.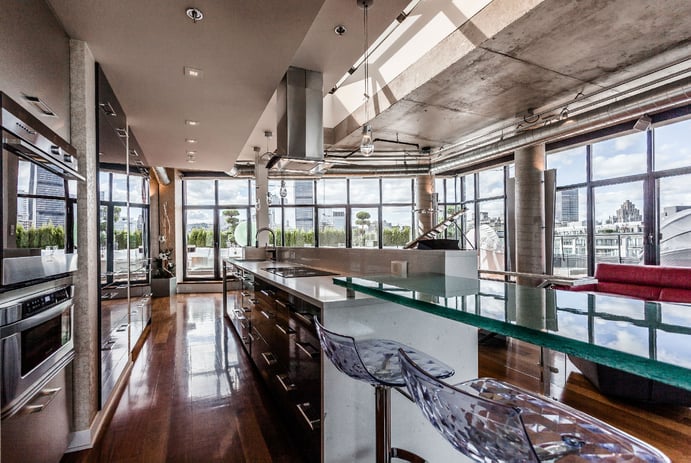 Outlying areas of Toronto and Vancouver are also seeing renewed interest from luxury buyers. Not only are prices outside the city more attractive, Toronto's Land Transfer Tax, which translates to C$50,000 on a C$2 million home, goes away on home sales outside the city limit. Chestnut Park Real Estate reports an explosion in Collingwood and Hamilton, where people are purchasing homes for a third of the price and starting businesses in retail space that is less expensive as well. One result: In October, a home in Hamilton sold after 17 offers for C$200,000 over asking price.
"You can get so much house here compared to Toronto or Vancouver. A home that would cost some $15 million in those cities would go for only $4 million in Ottawa."


Marilyn Wilson Dream Properties, Ottawa
Citizens of Vancouver take advantage of the city's property boom and rising prices, then relocate to Victoria to capitalize on the housing price differential between the two cities. As a result, prices in this bucolic corner of Canada are going up, including a C$7.3 million sale achieved by Newport Realty last summer. This was the highest price posted in eight years.
American buyers are catching on to currency opportunities offered in Canada's resort communities. Overnight tourist trips to Canada by US residents are up eight percent year-on-year in the first quarter of 2016 according to Statistics Canada. Jennifer McKeown of Mont Tremblant Real Estate says this is impacting the luxury housing market. "They come here on vacation and realize how much they're saving on meals and lodging, and then it gets in their minds: 'Imagine if we bought a property here.'" Overall housing prices in the ski community have dropped in recent years, but the luxury market has appreciated by 10- 15 percent. Despite these increases, affluent American buyers are still at an advantage given the currency discount. "The last time our dollar was as low as this, we used to have a joke: Buy three and you get one free," adds McKeown. "And seriously, people were seriously buying three!"
Colombia
To say that Colombia is reinventing itself is an understatement. In the midst of political and economic change, Colombia offers unique real estate opportunities in an up-and-coming resort market.
Graced with soaring mountains, bio-diverse rainforests, and 2,000 miles of beaches, Colombia is the only South American country that borders both the Pacific and Caribbean. Cartagena's historic center, a UNESCO World Heritage site, is known for its Spanish Colonial architecture and cobbled streets. Tourism has exploded in recent years and, more often than not, visitors transition to home buyers.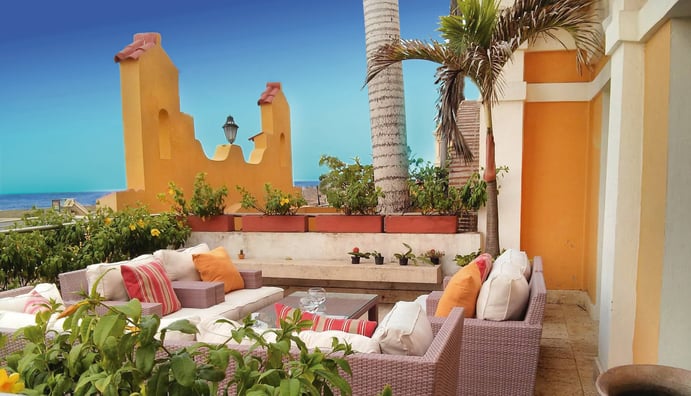 While traditional prices of exports oil, coffee, and coal are down, South America's fourth-largest economy is ushering in a new era of innovation, leveraging its educated populace. Google, Facebook, and Microsoft have opened local offices while home-grown tech enterprises have also cropped up. Facebook CEO Mark Zuckerberg notably chose Colombia to host his company's first-ever overseas townhall meeting in 2015.
In addition to encouraging developments in non-commodity industries, the peso's decline of 40 percent from its peak in mid 2014 has attracted increased attention from overseas luxury home buyers. "The real estate market, particularly in Bogotá, developed a unique appeal to dollar-paying buyers, making it possible for them to buy a property at a much lower price than previously," says Verónica Dávila of Julio Corredor & CIA.
South Africa
The South African rand struggled in 2015, depreciating 23 percent against the US dollar, although it began to stabilize in the first quarter of 2016. Global economic uncertainty took its toll on the country's economy as well. However, as the continent's most industrialized nation, and as one of the region's cultural hubs, South Africa offers enticing real estate opportunities.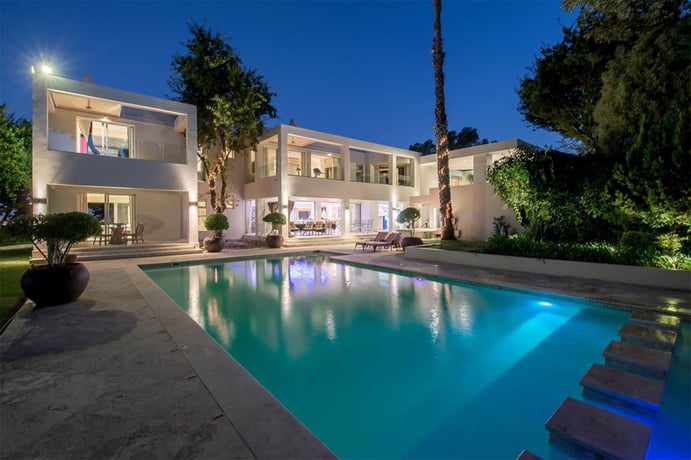 The combination of a favorable exchange rate and a shortage of inventory has driven home prices up 25-30 percent. Even with these increases, the weak rand still makes South African luxury property an appealing value proposition for overseas investors.
"The standard of real estate available at these prices globally is incomparable to what Cape Town offers by way of accommodation, size, and way of life," says Mike Greeff of Greeff Properties. Luxury properties, especially waterfront Cape Town homes, offer enduring value to international buyers—in particular northern hemisphere buyers seeking a winter residence in warmer climate.