San Diego is dubbed America's Finest City for good reason. The eighth largest city in the USA, it is considered by many as the most beautiful. Known for its near-perfect weather (it's almost always 70 degrees and sunny), gorgeous beaches, and laid-back attitude, it is no wonder so many people who vacation to San Diego turn into permanent residents.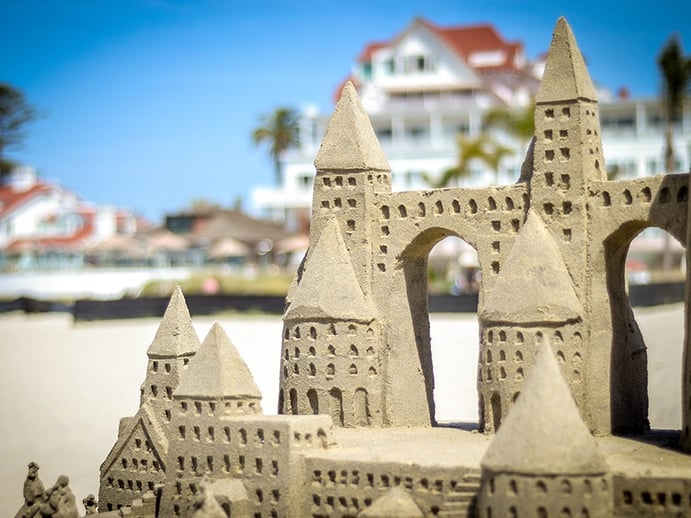 Thanks to its unique topography, San Diego County features environments ranging from coastal in the west to foothills, mountains, and desert to the east. San Diego North County is an agricultural hotbed for flowers and produce, and there is also a burgeoning wine region.
Those who purchase real estate in San Diego buy more than a place to call home; they're investing in a luxury vacation lifestyle. But there's more to the region than seashore. Read on for 10 reasons (including the beaches) to visit San Diego, courtesy of Peyton Cabano of Willis Allen Real Estate, the exclusive affiliate of Christie's International Real Estate in San Diego.
1. Beautiful beaches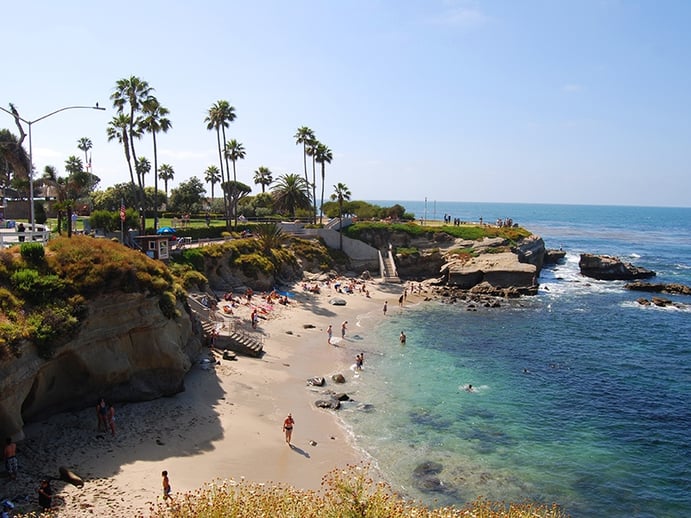 San Diego boasts some of the most stunning stretches of sand in the country—perfect for long walks and seeking a Green Flash sunset. Ocean Beach has a mile-long pier so you can stretch your legs between sunbathing sessions, and animal-lovers can let their pooches run free at Dog Beach, tucked away by Mission Bay Harbor Channel. Coronado Beach on Coronado Island is another don't-miss destination with the historic Hotel Del Coronado (a.k.a. The Del) providing the perfect backdrop. La Jolla's Shell Beach is best at low tide when you can scour the tide pools for treasures while sea lions lounge nearby, and nearby Windansea is a great place to watch the local surfers catch some waves.
2. Water sports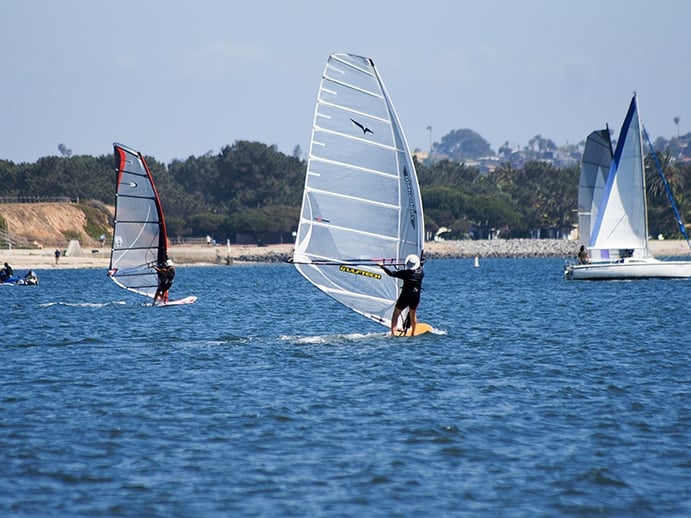 The county's beaches are the gateway to the powerful Pacific, ideal for stand-up paddleboarding, fishing, surfing, boogie boarding, jet-skiing, scuba diving, and more. Whale watching is a wonderful pastime between December and April, but you can search the horizon for dolphin pods, seals, and sea lions any time of year. And a dolphin's-eye view of the city can be gained by taking a cruise in San Diego Bay.
3. Hiking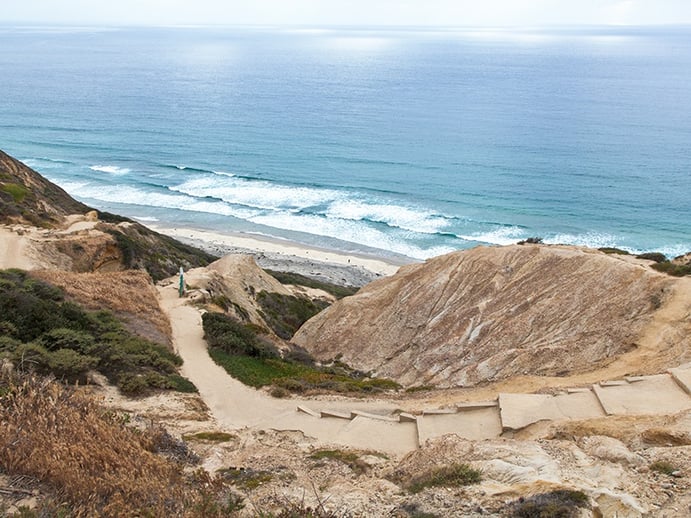 Getting off the beaten path is as simple as lacing up your walking shoes or hiking boots. It's one of the best ways to immerse yourself in the landscapes and natural features of San Diego County. The area is one of the most biologically diverse in California, boasting over 2,000 plant species, more than 500 types of birds, and hundreds of different mammals and reptiles. There are plenty of trails overlooking the coastline—like at Torrey Pines State Natural Reserve in La Jolla. Head just a few miles inland and the scenery changes to rugged peaks. Cowles Mountain will get your heart pumping with its 1.5-mile steep ascent to the top, but the 360-degree views of the city are worth it. Meanwhile, Sunset Cliffs Natural Park in Point Loma is a relaxing and delightful hike that showcases the city's sea cliffs, tide pools, and marine life (keep an eye open for dolphins and seals).
4. Biking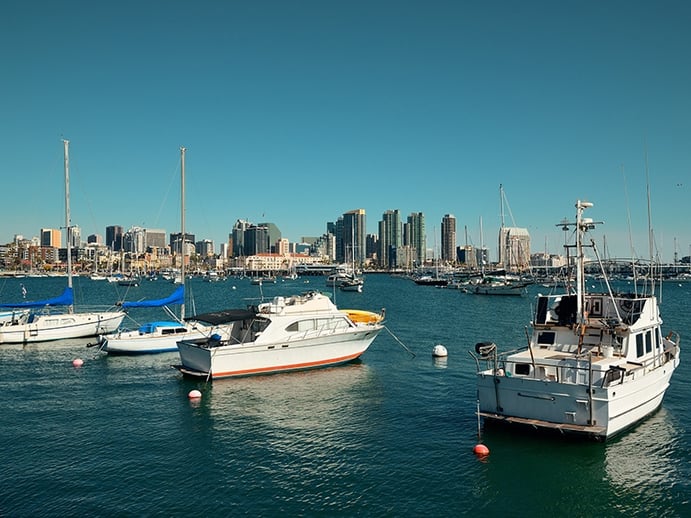 Biking in San Diego can take you into the thick of things or away from it all, depending on your preference. The Pacific Coast Highway (that's PCH to locals) extends up the coastline and is a great way to experience the northern beach towns of Del Mar, Solana Beach, and Encinitas. There are 27 miles of paved paths encircling Mission Bay, and you can branch off to explore Pacific Beach, La Jolla, and Ocean Beach. The Bayshore Bikeway in Coronado parallels the San Diego Bay, offering beach pit-stops along the way. For those who prefer single-track, there are plenty of trails in East County to choose from.
5. Golfing galore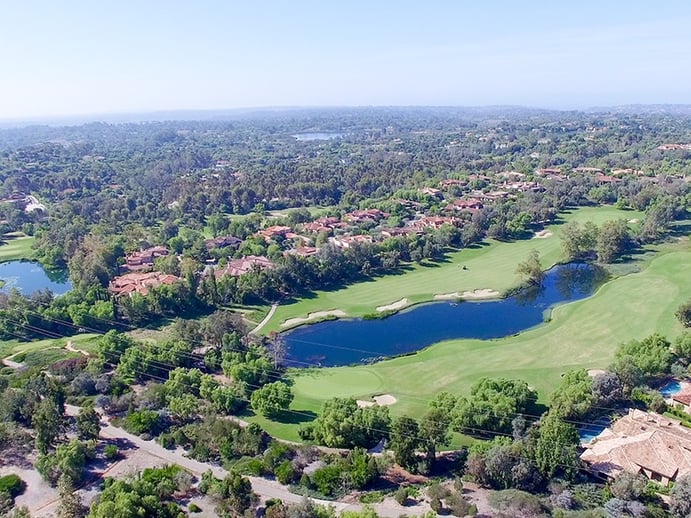 There are more than 90 golf courses in San Diego, enabling golfers of all skill and passion levels to find a fairway with their name on it. Because of the region's amazing weather, golf is a year-round pursuit. In fact, San Diego has more playable days than anywhere else in the country. Torrey Pines Golf Course in La Jolla is one of the best municipal golf courses in the USA. Perched above the Pacific, the views of the coastline can't be beaten. Meanwhile Rancho Santa Fe offers the high-end Rancho Santa Fe Country Club, The Farms Golf Club, the exclusive The Bridges at Rancho Santa Fe and The Crosby at Rancho Santa Fe.
6. Theme parks and attractions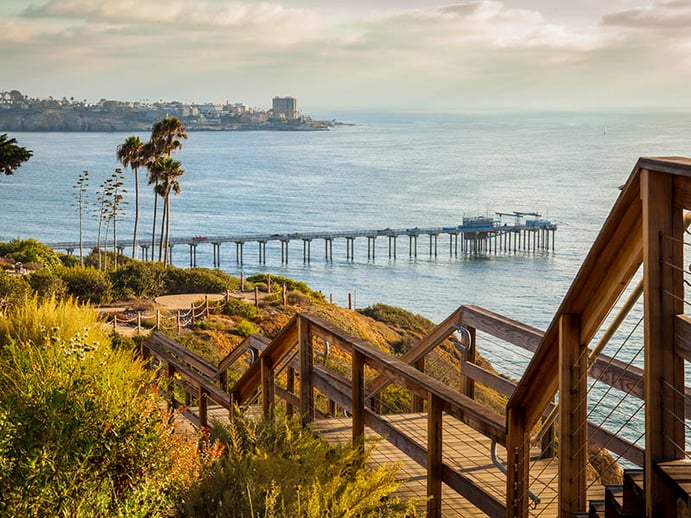 San Diego also has plenty of theme parks and family-friendly activities to enjoy. The world-famous San Diego Zoo features more than 3,500 animals, while LEGOLAND California is a 128-acre theme park perfect for kids. Birch Aquarium at Scripps has more than 5,000 fish in 60-plus habitats, as well as a museum featuring cutting-edge research from Scripps Institution of Oceanography. Petco Park is where the Padres play baseball, and you can also enjoy sports like professional and college soccer, ice hockey, and rugby.
7. Parks and gardens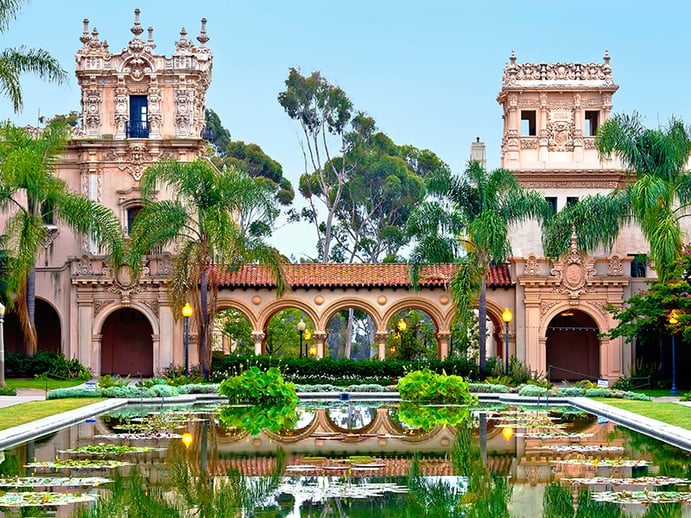 San Diego has one of the most robust park systems in the country, with massive state and national grounds, the 4,600-acre Mission Bay Park, a 6,000-acre underwater park, and extensive wildlife corridors that contribute to thousands of miles of hiking trails. Plus, there are more varieties of trees and plants than almost anywhere else in the USA. Balboa Park, which draws comparisons to New York City's Central Park, marries lush grounds and gardens, interesting architecture, and more than 17 museums. The Japanese Friendship Garden—an expression of friendship between San Diego and its sister city, Yokohama—is a delightful place in which to spend a few hours.
8. Museums and historic sites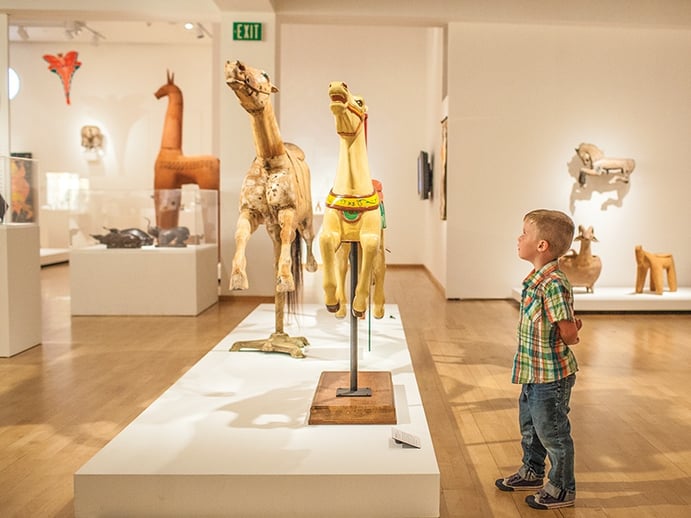 Balboa Park houses some of the best museums in town, including the Fleet Science Center, Mingei International Museum, San Diego Natural History Museum (theNAT), Museum of Photographic Arts, San Diego Air & Space Museum, San Diego Art Institute and the San Diego History Center. For a glimpse into the colonial period, take a trip to Old Town San Diego State Historic Park (also home to some great Mexican food). The USS Midway Museum, located downtown, is an aircraft carrier museum that lets you walk in the footsteps of 225,000 Midway sailors who served the country, while Cabrillo National Monument is a stunning site in Point Loma that commemorates where Juan Rodriguez Cabrillo—the first European to set foot on the West Coast—landed. For a true beacon of freedom, visit Mount Soledad National Veterans Memorial in La Jolla. This memorial honors all veterans, from the Revolutionary War to the current war on terrorism.
9. Good food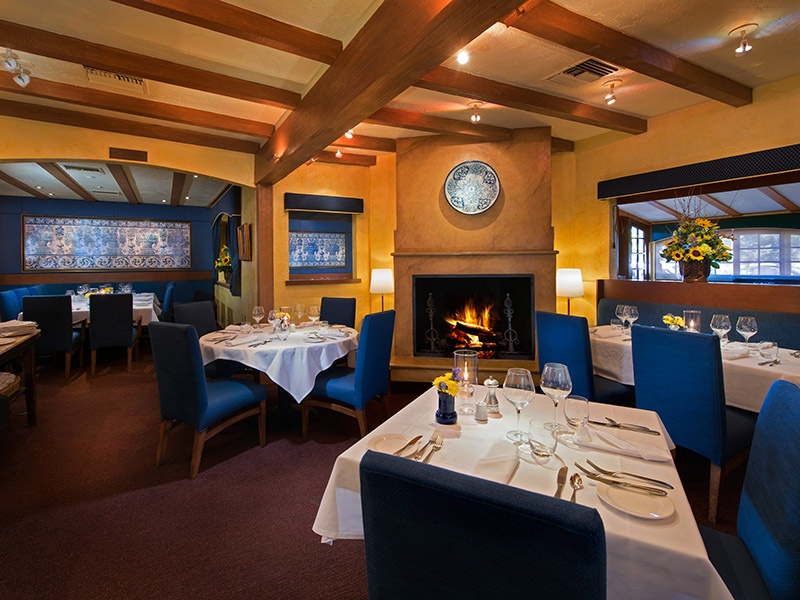 So much sightseeing works up an appetite, and San Diego doesn't disappoint when it comes to restaurants, with cuisines to satisfy every craving. Some of the best are The Prado at Balboa Park, Mille Fleurs in Rancho Santa Fe (one of Food & Wine magazine's top 25 restaurants in America), and Ocean View at Ballast Point in Point Loma, which has a fantastic deck overlooking the Pacific. Other favorites include George's at the Cove in La Jolla, named as a top San Diego foodie spot by USA Today, Addison at the luxury Fairmont Grand Del Mar golf resort and spa, La Jolla's Marine Room (where waves literally crash into the windows), and the historical and charming Chez Loma in Coronado.
10. Nightlife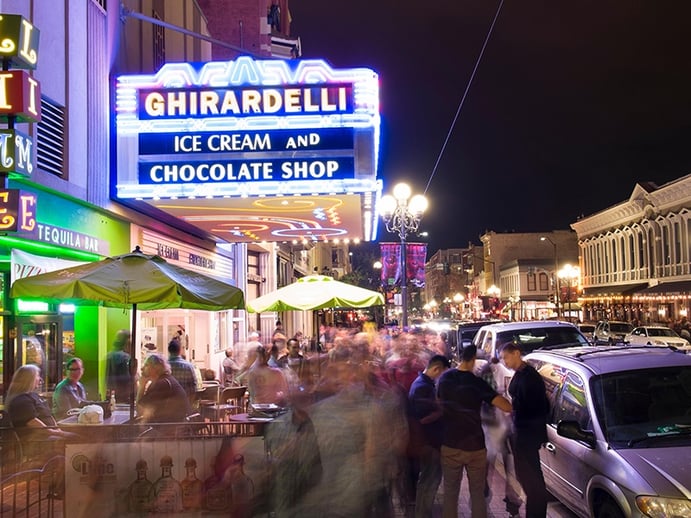 San Diego has a bustling nightlife scene, a welcome addition to daytime adventures. The lively Gaslamp Quarter is the hub of the action with 16 walkable city blocks filled with bars and restaurants, while there is also a more relaxed bar scene on the beaches. Or for something different, try the upscale watering holes of North Park and South Park. Other locations along the northern coastline are no less fun, but much more laid back.
For more on what to do in the city and surrounding areas, take a look at Willis Allen Real Estate's introduction to San Diego video.