Having a centrally located second or third property in the heart of a major city turns a flying visit into a luxurious experience with all the comforts of home. Whether it's for theater, shopping, or a business layover, a carefully chosen pied-à-terre in a great location can also prove a sound investment. Here's where to look…
1. Brera, Milan
It's impossible not to fall in love with Brera. It has an intoxicating urban charm that wins over even those who are country-lovers by nature. Alessandro Alessandrini, owner of Broker Immobiliare Srl, the exclusive affiliate of Christie's International Real Estate in the region, says he has clients who buy a pied-à-terre intending to use it only for a few weeks a year, but who then find it difficult to leave.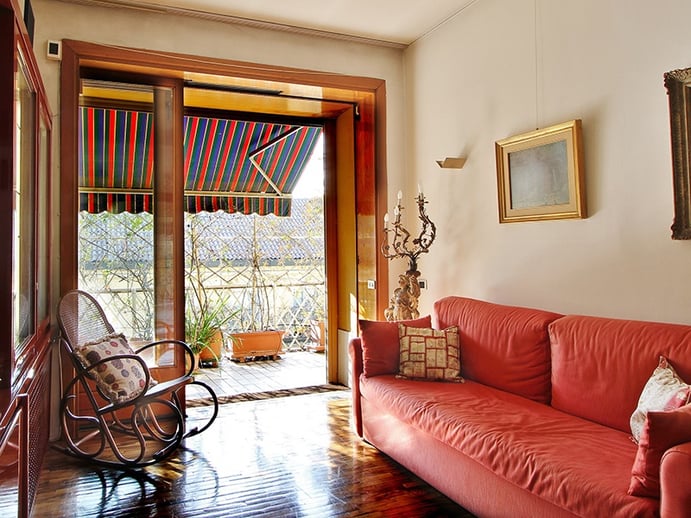 Aside from being in the center of the city, and therefore well connected to transport links to the airport, Brera is also home to one of the finest galleries in Italy: Pinacoteca di Brera, which is packed with works by Old Masters such as Caravaggio, Raphael, and Mantegna. And behind it lies the 18th-century Orto Botanio di Brera, providing a peaceful respite from the city.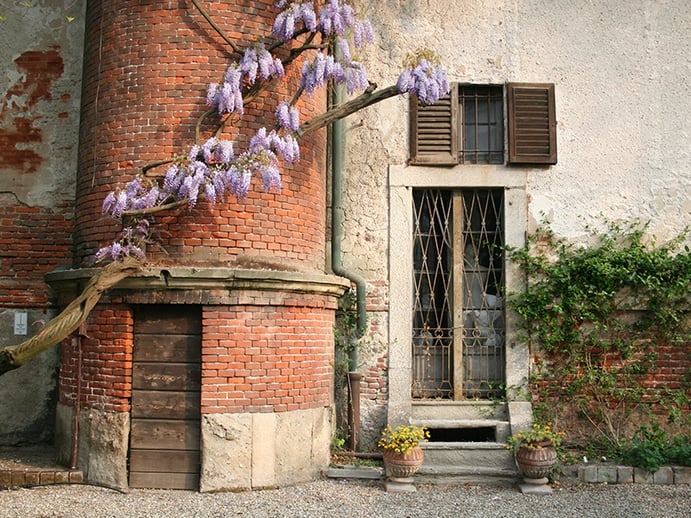 Browsing the many antique shops in Brera, exploring artists' workshops, and shopping for the best Italian and international designer fashion and homeware is also a joyful experience. Always worth visiting is Fioraio Bianchi, a restaurant-cum-flower-shop where the food is as beautiful as the blooms.
2. Gramercy, New York
Gramercy is a quiet and serene neighborhood, exuding elegance and exclusivity, refinement and grandeur. All this despite being less than two miles from Times Square and a stone's throw from the renowned Union Square Greenmarket. Also within easy reach: Wall Street, the cobbled streets and boutiques of NoHo and Nolita, and the amenities of the Ladies' Mile, lower Fifth Avenue, and the Flatiron district.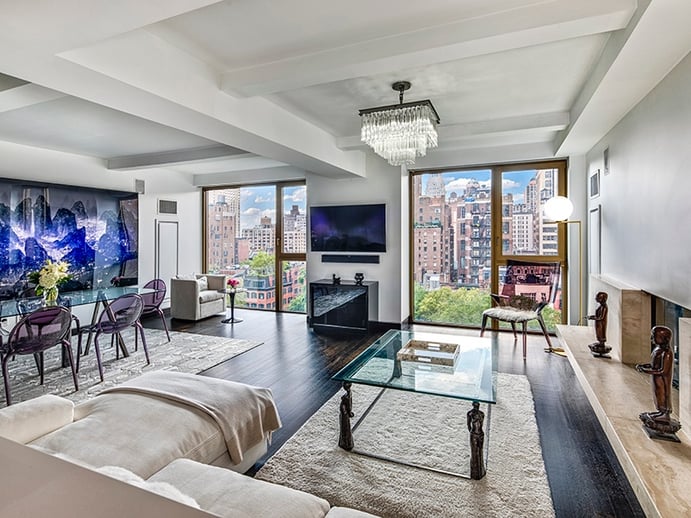 "It's a celebrated, landmarked, historic district discreetly located in Downtown Manhattan," says Nic Bottero of Christie's International Real Estate in the city, "offering privileged living in an exclusive, coveted boutique community."
Gramercy offers privileged living in an exclusive, coveted boutique community
At the heart of the neighborhood—once home to the Roosevelts—is the only gated private park in Manhattan. Only those living in the most prestigious buildings facing this gorgeous, landscaped garden, with its Alexander Calder sculpture, are granted a key.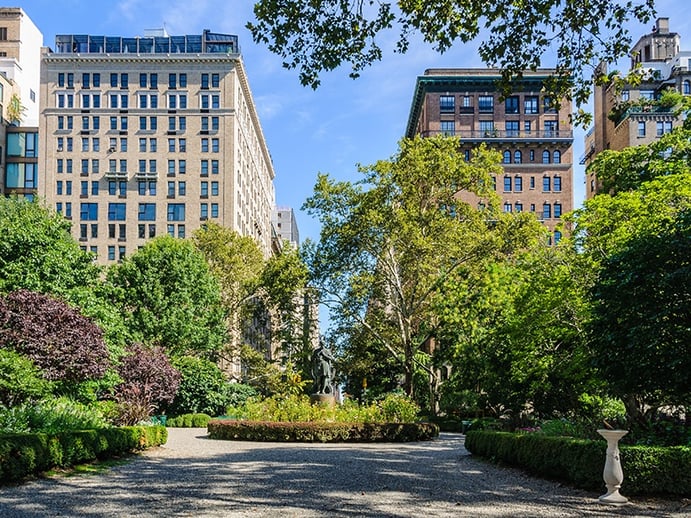 The brownstones and upscale apartments here make ideal pied-à-terres, and as it is off the tourist trail, residents can enjoy local amenities, such as The National Arts Club, the Gramercy Park Hotel, and numerous acclaimed restaurants, in relative peace.
3. South Kensington, London
Affectionately known as "South Ken" by Londoners, South Kensington is a refined neighborhood defined by graceful, Victorian townhouses overlooking beautifully kept squares, but also by its museum quarter, which includes the Natural History, Science and Victoria & Albert museums.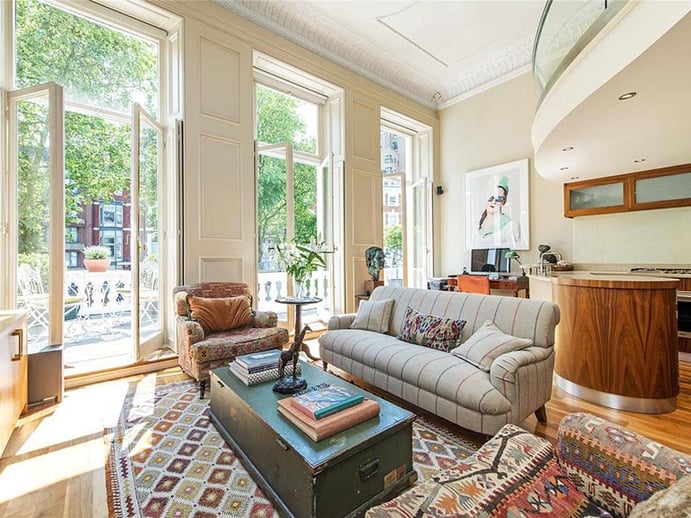 When you're not attending meetings in The City, Hugo James of Strutt & Parker, the exclusive affiliate of Christie's International Real Estate in the UK, suggests making Hyde Park—with its famous Serpentine lake—your new weekend haunt.
"One of my favorite things to do on a Sunday is to have a pub lunch, followed by a long walk around the park and a visit to an exhibition. And I also love spending time in the French Quarter. Sandwiched between Cromwell Road and the Old Brompton Road, this is where you'll find the French Consulate, the Lycée Français Charles de Gaulle, and the French Institute, all of which have brought many French people to the area, as well as many Gallic cafés and restaurants."
Fifteen or so minutes away by cab are London's world-famous retail areas—Bond Street, the King's Road, Oxford Street, and Knightsbridge—and Heathrow Airport is quick to reach via an express train from Paddington Station.
4. Sentosa Cove, Singapore
Ample opportunity to enjoy nature and outdoor recreation is one of the key attractions of Sentosa Cove. Located on Sentosa Island, which is just off Singapore's southern coast and connected to the city-state by road, cable car, monorail, and pedestrian boardwalk, the Cove is exempt from requirements that restrict foreign ownership of landed property.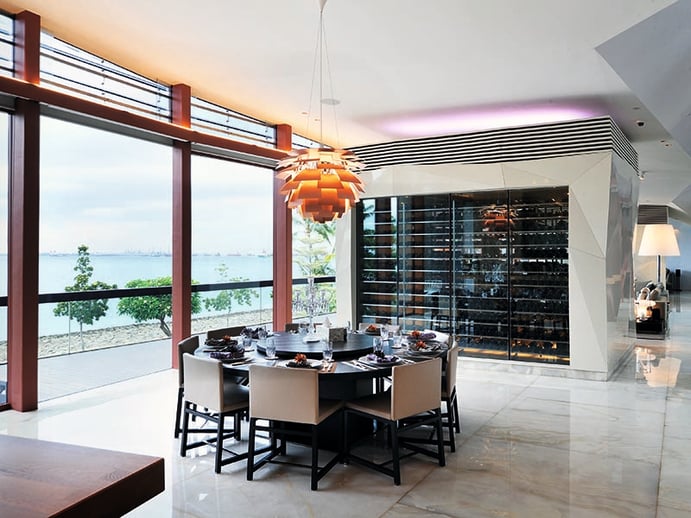 Having said that, its appeal transcends the practical. "It's the location of choice for those who dream of an island resort as their playground," says Dave Loo, founder and managing director of Singapore Christie's International Real Estate PTE Ltd, the exclusive affiliate of Christie's International Real Estate in the region.
Sentosa Cove is the location of choice for those who dream of an island resort as their playground
Sentosa Cove is just a short car journey from VivoCity, Singapore's largest shopping mall; the central business district; the National Gallery Singapore; Esplanade – Theatres on the Bay; and Orchard Road, where you can keep your wardrobe updated with Prada, Louis Vuitton, Hermès, Burberry, and many other designer brands.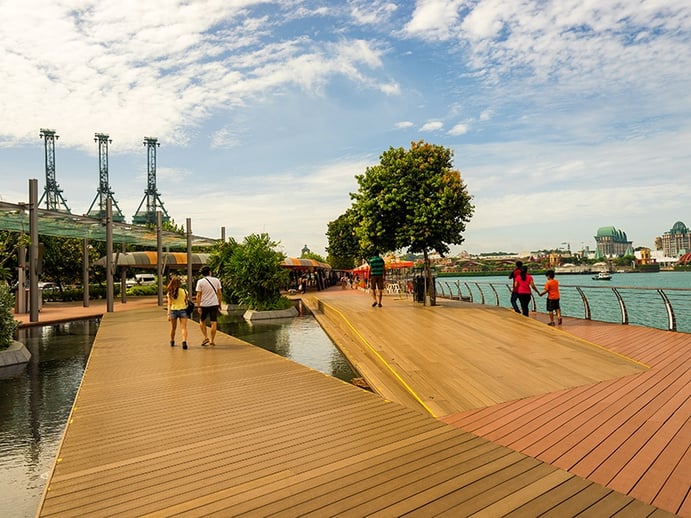 "Residents can enjoy exclusive oceanfront living and a great quality of life here," Loo says. "The island itself has the best beaches in Singapore, excellent nightlife and dining, and two golf courses, including the 18-hole Serapong course at Sentosa Golf Club, one of the top 100 greatest courses in the world as ranked by Golf Digest."
Other major amenities include the award-winning One°15 Marina Club, which has berths for 270 craft, including 13 superyachts, and its own hotel, restaurants, and spa. It really is the perfect place to work, rest, and play.
5. Le Marais, Paris
What could be more romantic than a pied-à-terre in Le Marais, an authentic, lively neighborhood spanning two of the French capital's oldest arrondissements? Reminders from the past surprise you as you amble through the tangle of crooked, medieval streets that are now lined with art galleries, restaurants, and boutiques.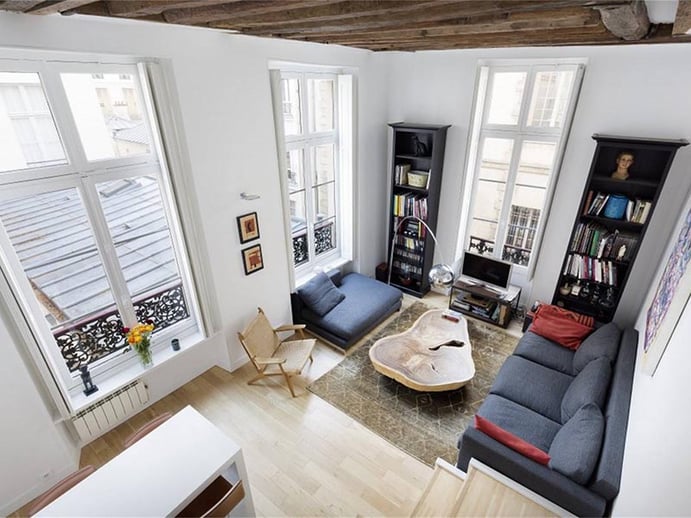 "You do have to know where to look," says Benjamin Balasse of Daniel Féau Conseil Immobilier, the exclusive affiliate of Christie's International Real Estate in the region, "but if you keep your eyes open, you will come to know Le Marais through the centuries. You might spot a remnant from the wall of King Philip II, which once encircled the city, or an ancient building or tower."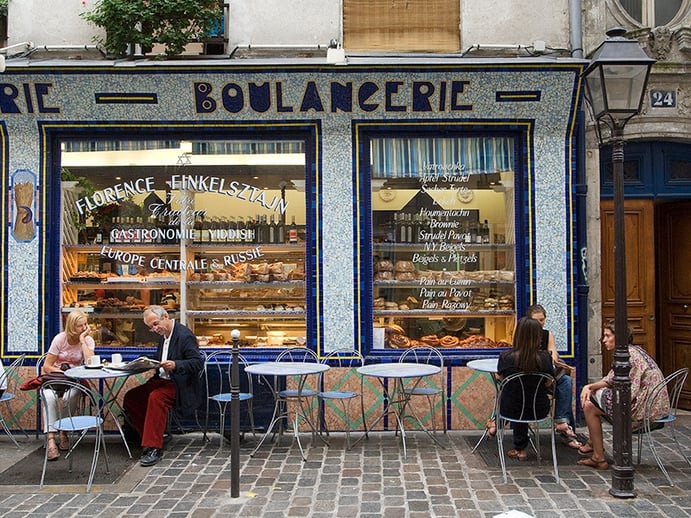 While the history of Le Marais is a vital aspect of its appeal, the district is also an urban and urbane hub of activity. Cocktail bars sit alongside artists' studios, exquisite restaurants, and mansions that now house grand apartments.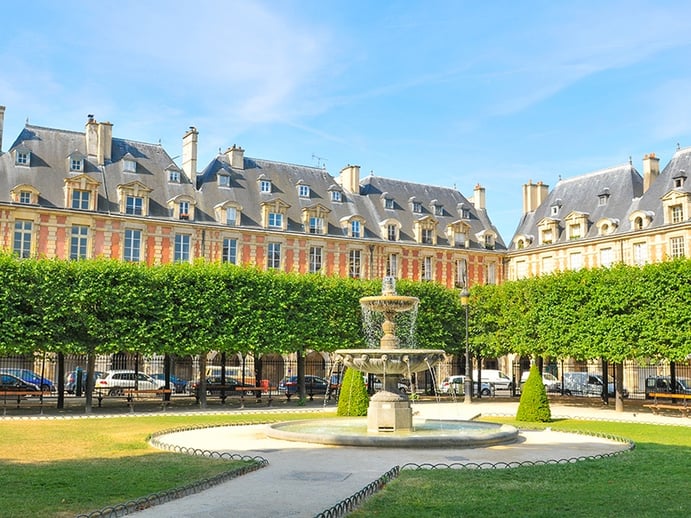 It is an area where every walk is an adventure, and where taking your time to explore will reward you with a new discovery, be that a Michelin-starred restaurant, a hidden garden, or the tiniest coffee shops. And all of that is in addition to the headline attractions—the Place des Vosges, considered to be the city's most beautiful square; the Musée Picasso; and, not much further, the Centre Pompidou. Paris's business district, La Défense, has been voted as fourth most attractive business district in the world by Ernst & Young in 2017 and is 45 minutes from Le Marais on the metro.
6. Carouge, Geneva
Just 15 minutes by car from the center of Geneva and across the river Arve is Carouge, a gorgeous municipality that brings to Switzerland a hint of the French Riviera or even Greenwich Village. At its core is le vieux Carouge, a collection of townhouses topped with tiled, gabled roofs; the occasional neo-classical house; "secret" inner courtyard gardens; and fashionable bars and cafés that spill out onto the piazzas. This is where people come for a quick drink and end up lingering for dinner.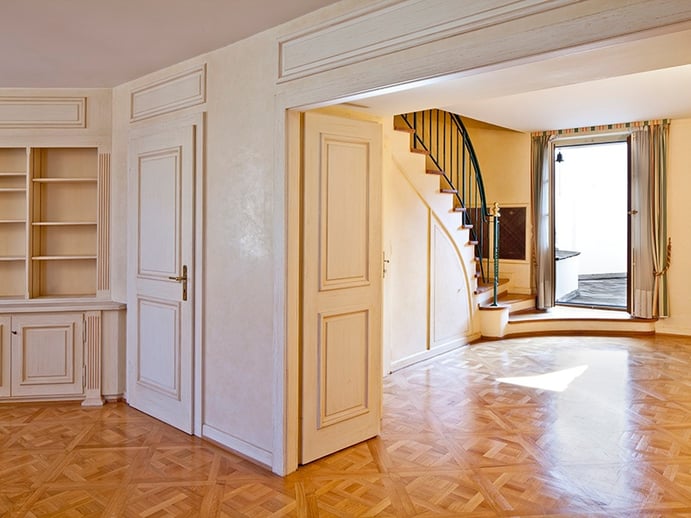 "Carouge is like a little independent village within Geneva," says Flora Minaire of SPG Finest Properties, the exclusive affiliate of Christie's International Real Estate in the region. "It has maintained a charm and atmosphere that is totally unique."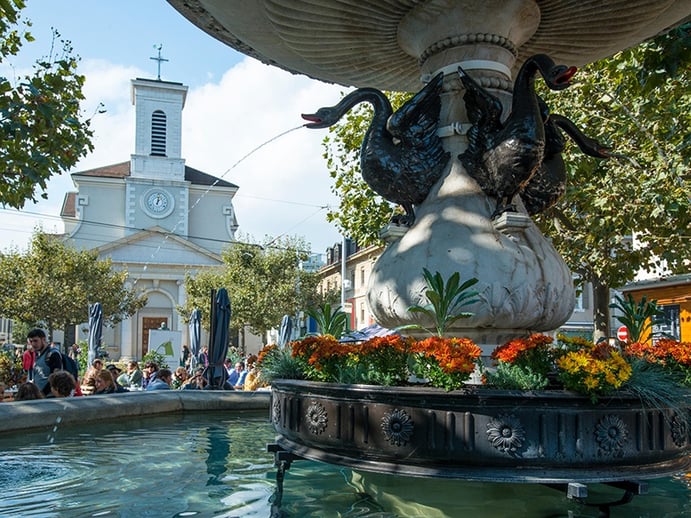 The nightlife here is excellent—not only exquisite restaurants, but also clubs and the legendary Bar du Nord, a 40-year-old institution where you can, so they say, choose from more than 650 single-malt whiskies.