Since the 1950s, when Brigitte Bardot was filmed frolicking on the sands of Pampelonne beach for the 1956 film And God Created Woman, the coastline that stretches along the headland via the lighthouse at Cap Camarat has been a destination for stylish summer sojourns. Throw in a cluster of convivial upscale restaurants that celebrate local produce, protected wildlife reserves, and vineyards aplenty and you've got more than enough reasons to consider buying property here. As Bardot's character Juliette said: "Everything I love, I've got here. The sea, the sun, the hot sand, music, and eating."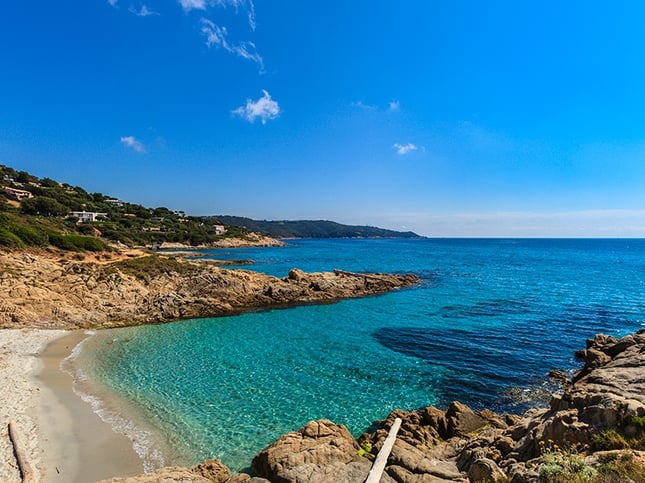 The lighthouse at Cap Camarat is one of the highest in France—you can see its light, cast out at 426 feet above sea level, more than 35 miles away. But, while it speaks to the local sea-faring traditions, it might also be said to have proven a beacon to those who have moved to the region, to live in the likes of Villa Salmanazar, a breathtaking hilltop property.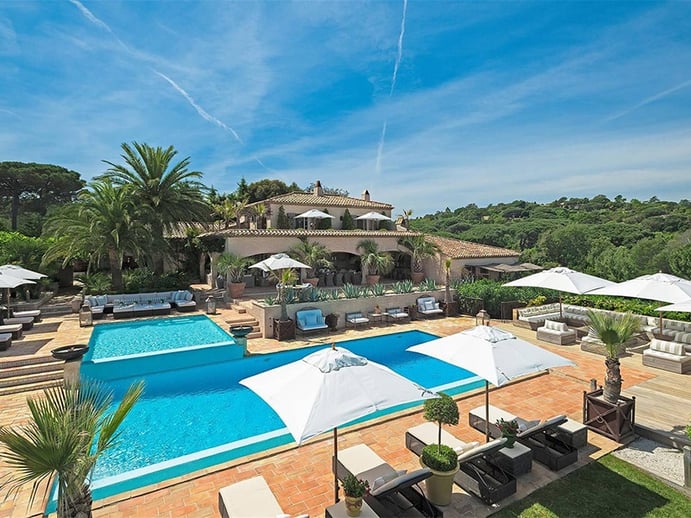 The area's abundant flora and fauna is protected by the Conservatoire du littoral, making it spectacular territory for walking and exploring amid butterflies, pine trees, and flowering cacti. Like the local historic buildings—from the Citadelle de Saint-Tropez to Grimaud Castle—the richness of life inland is an often-unconsidered benefit in a region famed for its beaches.
And with good reason: along its rugged shoreline, Cap Camarat offers pockets of world-class sand and wild coves. They're a haven for beach sports, both sail-powered and motorized, on the surface and under it, and serious tanning—it was here, after all, where topless sunbathing first caused a moral panic along nearby Tahiti beach, and where, thanks to famed Le Club 55, a très chic beach culture of dining, drinking, seeing, and being seen really took off.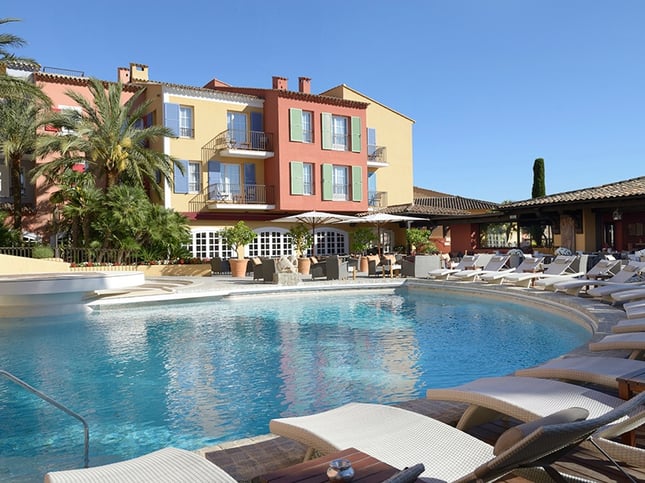 From Nice airport, the picturesque two-hour drive to the peninsula is interspersed with vineyards, and you'd do well to stop off at Château des Marres to stock up on a few bottles of the region's famed rosé wine.

In nearby Saint-Tropez town, Place des Lices is possibly the chicest farmer's market there is. Beloved by Matisse and captured in his 1904 oil painting of the same name, this open-air haven for antiques lovers and gourmets alike takes place every Tuesday and Saturday from 8am until 1pm.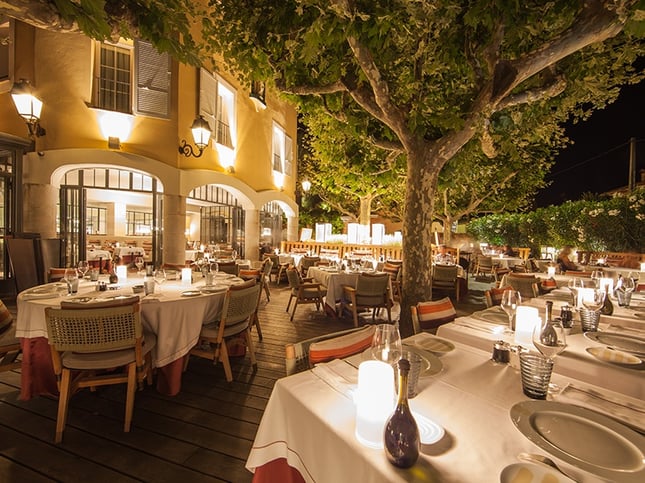 Fine dining is de rigueur here, and those in the know flock to Alain Ducasse's Rivea at the storied Byblos hotel to sit under leafy bows on the decked terrace. La Vague d'Or is another sure bet, where three-Michelin-starred chef Arnaud Donckele can be found creating dishes that celebrate his passion for the region and its produce. Cap Camarat is, as Donckele puts it, "like a very good dish. Every time you taste it there's a new element that comes to seduce the palate."