Alan Ball may not be a household name for everyone, but for admirers of movies like "American Beauty" and television series "Six Feet Under" and "True Blood," this creative mastermind enjoys an undeniable cult following.
Now that the Oscar winner's secluded Ojai, California, household is on the market, discerning buyers have the chance to see how creativity and taste can conspire to produce a surprisingly welcoming domain—a far cry from the dark setting of Bon Temps, Louisiana, or the moribund precincts of the Fisher & Sons funeral home.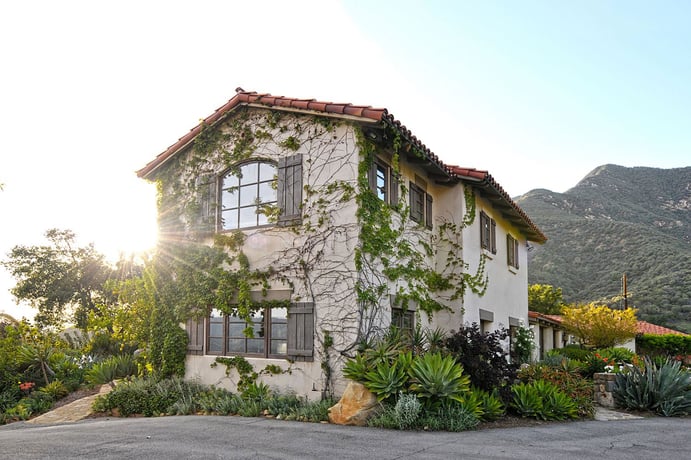 Yet it is still fitting that this entertainment maven would establish his own aerie in Ojai, which is a storied artist's and creative community whose picturesque valley setting once stood in for Shangri-La in the classic Frank Capra film "Lost Horizon" and is no stranger to celebrity visitors and residents.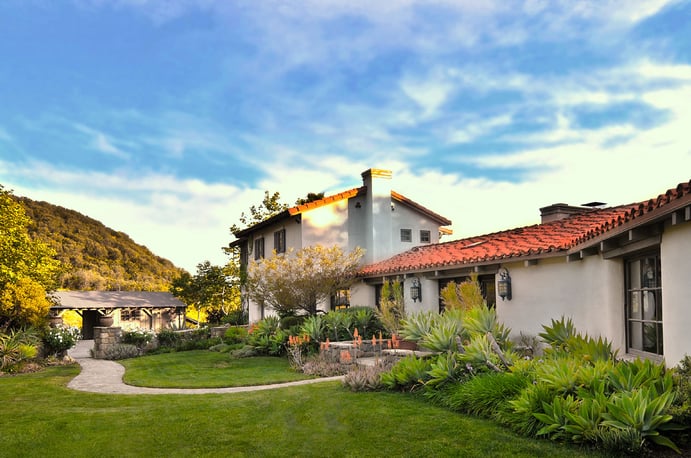 In fact, Ball's retreat it is an aerie in more ways than one. Not only is the Mediterranean-style estate poised high on a hillside with commanding valley panoramas, it is also home to a massive, state-of-the-art aviary that would be the feather in any avid ornithologist's cap. Birders, in turns out, regularly flock to Ojai to catch glimpses of the California condor, whose native hearth and home can be found in the Topatopa Mountains that skirt the Ojai Valley. Once virtually extinct, California condors have been bred in captivity and returned to their original nearby habitat, and while condors may not be an appropriate candidate for the aviary, this unique amenity is ready to harbor a host of colorful variety of winged occupants.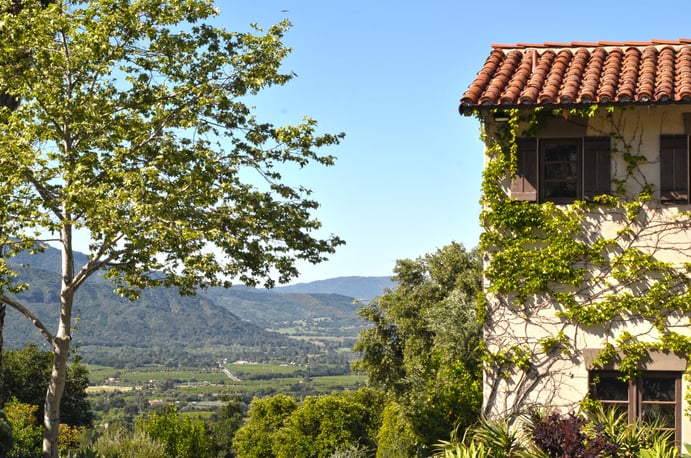 The property will further appeal to nature lovers because its 40-acre expanse is immediately adjacent to the Los Padres National Forest, home to such signature native plants as the California live oak and the matilija poppy, and is a boon for the privacy seeker, since the forest and its inhabitants are virtually one's only neighbors. The home is also ideal for animal lovers of all stripes since in addition to its Grade A aviary the property boasts a covered dog run and a four-stall equestrian barn.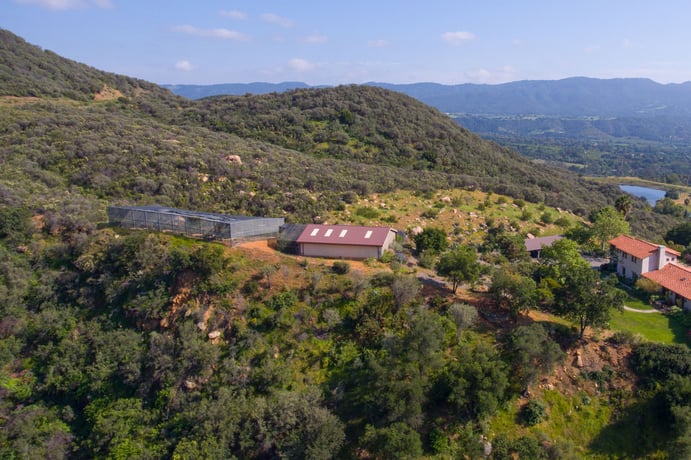 Built in the 1940s, the nearly 4,400-square-foot home was renovated by Ball, who added wood-beamed vaulted ceilings to impart an airy openness that matches the cinematic views outside, where coastal breezes waft the scent of orange blossoms from a nearby grove. Of course, by definition, most homes owned by an entertainment figure are therefore perfect for entertaining, and Ball's residence does not disappoint, with a chef's kitchen stocked with new appliances and a butler's pantry, spacious living room, family room, home office and three en-suite bedrooms, including an upstairs master suite with a separate dressing room.
"The only clue, really, that this house may be occupied by a film and television personality is the plasma TV screen in the family room," says listing agent Steve Streich of Village Properties. "It has to be one of the largest TV screens I've ever seen—110 inches at least." That's one way to live large in an otherwise subtly tasteful and discriminating Ojai hideaway.