Named for the slaughterhouses that once lined its cobbled streets, the Meatpacking District is one of New York City's hippest enclaves, with the revitalized Chelsea to the north and the perennially popular West Village to the south. Together these neighborhoods boast some of the city's most authentic restaurants, alongside cultural hubs and designer stores.
And no one knows this part of New York better than Jean-Francois Tremblay, general manager of the Gansevoort Meatpacking NYC hotel. Originally from Québec, Canada, he has almost two decades of experience working in the city. Here he offers insight on what it's like to live and work in the Meatpacking District, and his recommendations for must-visit places.
What brought you to New York?
To paraphrase Frank Sinatra and his famous song: "If you can make it here, you can make it anywhere." I first came to New York City in 1997 and helped to open Gansevoort Hotel Group's flagship hotel here in the Meatpacking District in 2004. After leaving to open and manage the group's Turks & Caicos property for a while, I returned to New York. I've been with Gansevoort for 14 years now.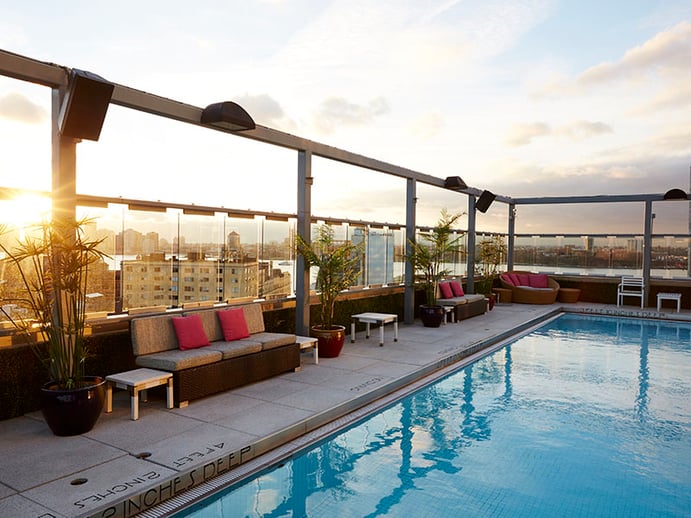 How would you describe Gansevoort Meatpacking NYC?
The hotel is a luxury full-service resort with breathtaking 360-degree views of the city—and of sunsets over the Hudson River. It's a wonderful place to work, and I feel very proud of my role here.
What's the Meatpacking District like as a place to work and live?
It's an exciting neighborhood. You see a very diverse mix of people at different times of the day. The Meatpacking District is currently in the midst of a dramatic change—they're adding new cobblestones and trees, rejuvenating the sidewalks, and creating plazas.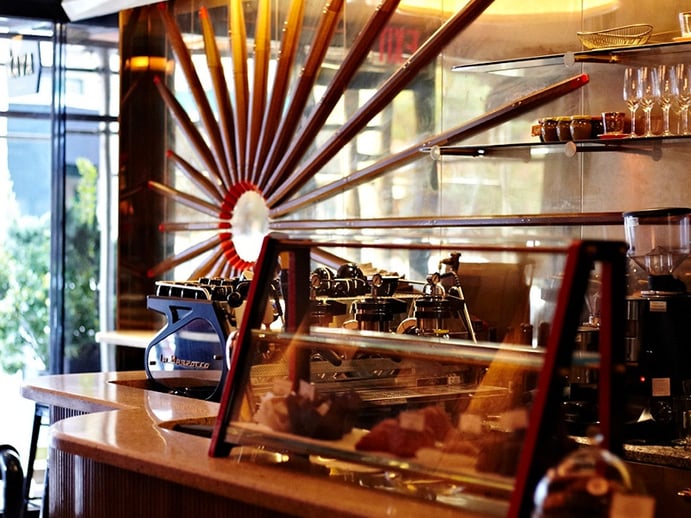 How do you start your day? Where in the area do you pick up breakfast?
Kava Café in the West Village is my favorite place for coffee. It reminds me so much of Québec. I love the coffee and fresh juices there. It's also part of my breakfast routine to stop by the nearby Aux Merveilleux de Fred for its freshly baked croissants. It's known for bringing merveilleux—a soft meringue held together with flavored whipped cream and rolled in nuts, coconut flakes, or chocolate shavings—from northern France to New York City. But I go for the croissants, which are amazing and, in my opinion, the best in the city.
The Meatpacking District is currently in the midst of a dramatic change
How about for lunch or dinner?
I often head to Chelsea Market for lunch. There's so much to choose from there, but I love Dickson's and Creamline for casual bites. A few blocks away in the West Village is Dell'anima—a wonderful Italian spot for dinner. It's a small restaurant, but the food is consistently delicious, and the place has such sophisticated charm. Every course—antipasti, primi, secondi—is just so good.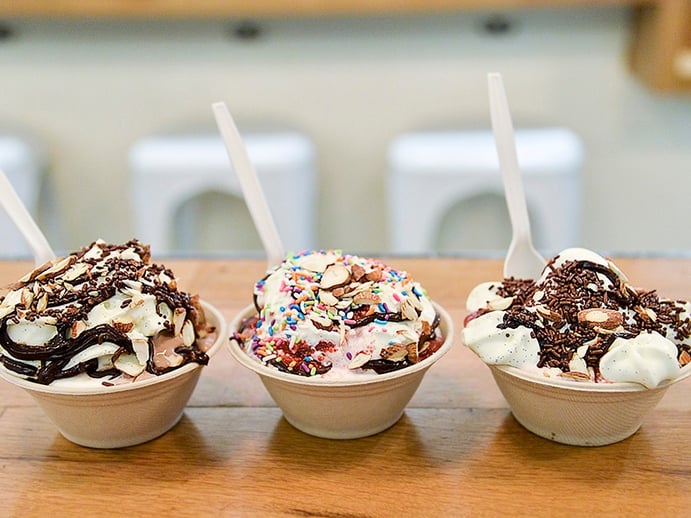 Where do you take out-of-town guests for a truly special meal?
I would go for Carbone in Greenwich Village. It's such an unforgettable experience—course after course, the food is fantastic. It's midcentury, Italian-American fine dining at its best. You normally have to book at least one month in advance.
Your role means you need to look sharp. Where do you buy your clothes?
Theory on Gansevoort Street is the store I shop at the most. It's modern, but at the same time very classic. Plus, they carry shoes by Common Projects, which go well with suits.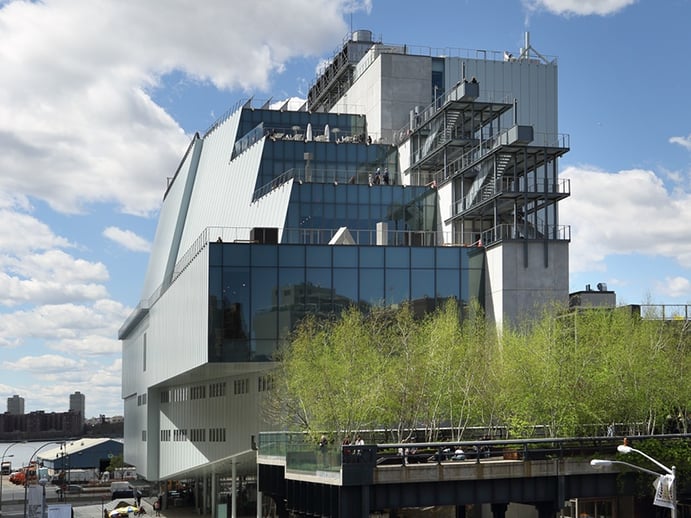 And where do you get your local culture fix?
My local favorites are the Whitney Museum of American Art and Fort Gansevoort. The Whitney is one of the pillars of New York's art scene—it's an incredible place. Fort Gansevoort, a gallery in what was once a US Army fort, is great for checking out independent exhibitions.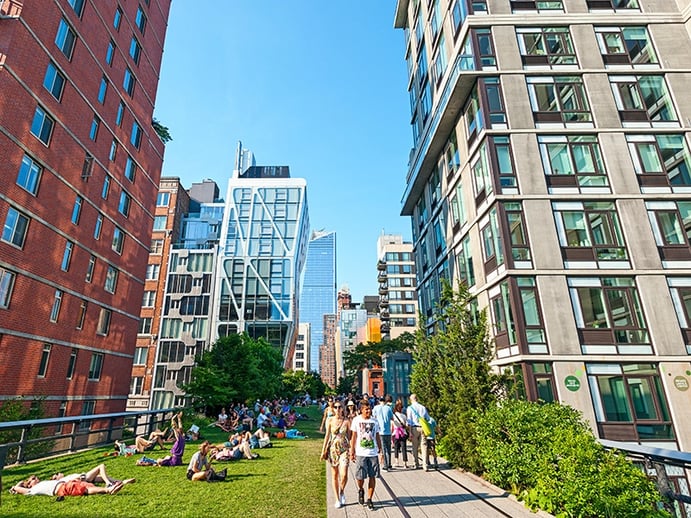 Imagine we're checking into your hotel. What insider secrets would you share about the area?
A few blocks away from the Gansevoort in Chelsea there's small coffee bar called Stone Street Coffee Company. It may seem like an ordinary coffee shop, but at night, behind a plain-looking door, you'll find a trendy cocktail bar called Bathtub Gin. In the daytime, you'd never know it was there!
What do you make of the High Line, the elevated park that begins in the Meatpacking District?
The High Line is spectacular. It has increased footfall tremendously in the area and has quickly become the number-one New York City attraction.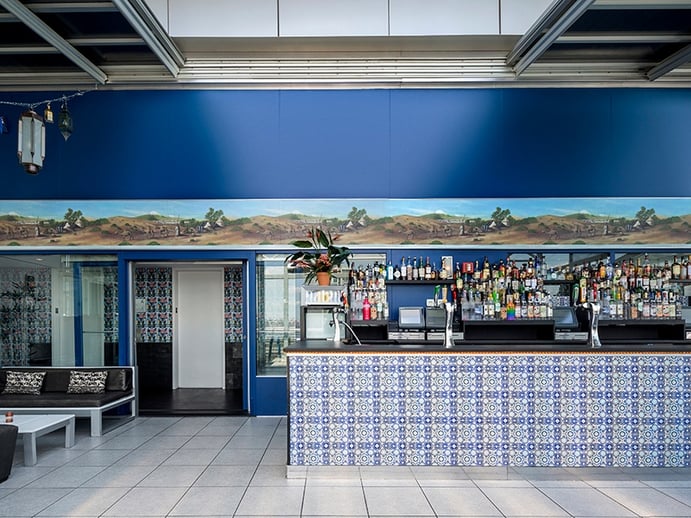 If someone only had one hour in the area, what's the one thing they MUST do?
Pay a visit to the Gansevoort Meatpacking NYC's rooftop lounge Plunge. Guests come from all over the world to see it. Over the years we've had some amazing people there. Hopefully that hour is during the weekend, so you could squeeze in a visit to the Bagatelle brunch party, held nearby. It's something you'll never forget.