Time doesn't stand still on Anguilla, though it feels slowed down. Wonderfully mellow, the island shuns the glitz of neighboring Sint Maarten/Saint-Martin and Saint Barthélemy for a more discreet opulence. Life here is unhurried, making this petite, eel-shaped island in the British West Indies the go-to getaway for laid-back luxury.
The island's star attractions are its beaches. All 33 of them feature powder-soft sand in shades of brightest white to palest pink and are surrounded by the turquoise of the Caribbean Sea. From tiny coves to the two-mile-long Shoal Bay beach, they are a sun-seeker's nirvana.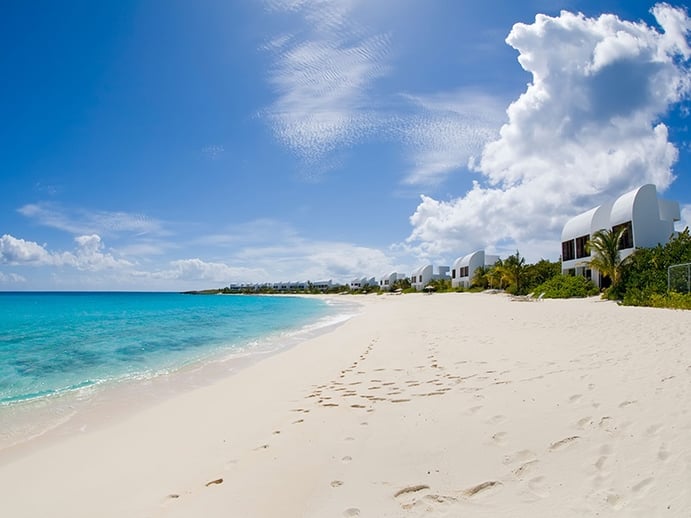 But for those who crave a little activity, there's gold-star adventure aplenty: from sailing, snorkeling, and scuba diving among the reefs and offshore cays—Rendezvous Bay and Cove Bay, in particular—to kite-surfing and paddleboarding. Anguilla, just 16 miles long by three miles wide, is also relatively flat, perfect for cycling and horse riding, as well as bird and reptile spotting.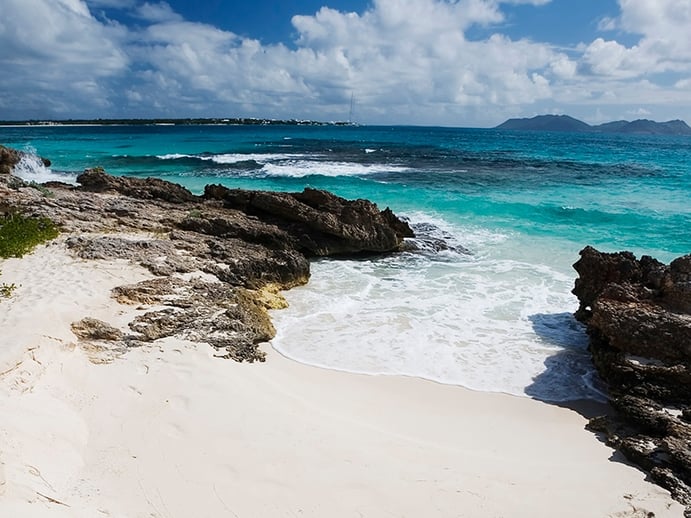 Settled by the Arawaks and Amerindians, who named the island after its shape, Anguilla (an anglicized form of anguila, Spanish for eel) was colonized by the English in the mid-17th century. Discover its ancient past at Fountain Cavern National Park, where underground caves show rock carvings from more than 1,500 years ago, or walk the Heritage Trail that loops the island, taking in the Heritage Collection Museum and sites of its one-time sugar and salt industries. The capital, The Valley, in the middle of the island overlooking Crocus Bay, is a mellow mix of local shops and galleries, and restaurants and bars that come to life when the sun goes down.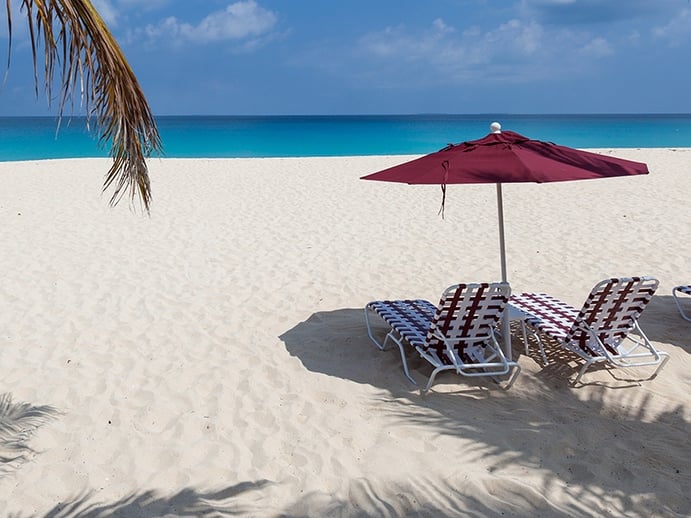 Food and music are the island's two other passions, and the region is a culinary hot spot, offering everything from homestyle food trucks to beachside bistros and fine dining. Two restaurants popular with locals and visitors alike are Jacala, on the beach at Meads Bay, offering plates of Caribbean-French delicacies, and its neighbor Straw Hat, which serves dishes such as tacos with blackened shrimp, mahi-mahi, and lobster. Music is a way of life here, and from morning to night, life travels to an Anguillan beat. When dinner is over, the dancing begins.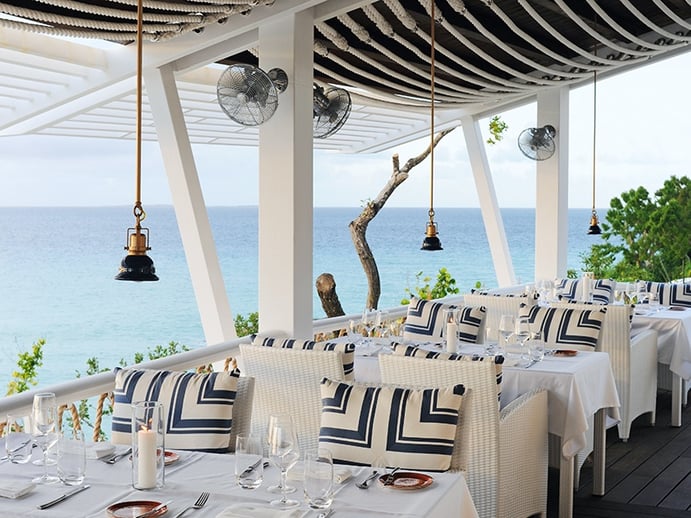 Arrival to Anguilla is by speedboat or ferry from Sint Maarten/Saint-Martin, or by air from Saint Barthélemy and Antigua to the island's Clayton J Lloyd International Airport. Privacy is a given on Anguilla—you can be as sociable or as solitary as fancy takes you. A-listers come here not to be seen, but to relax far from cameras at the island's deluxe hotels and resorts. From the original luxury resort, maritime-themed Malliouhana, set atop a cliff at Meads Bay, around the headland to Cap Juluca, or up to one of the newest, Crocus Bay's CéBlue Villas & Beach Resort, guests have a sense of having the place to themselves.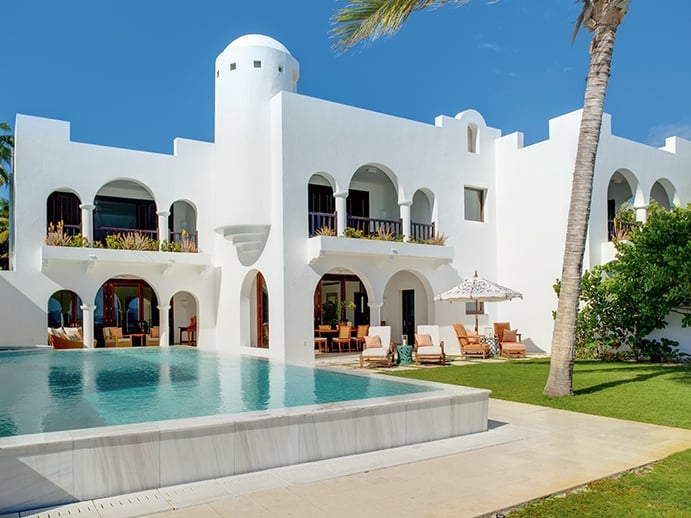 "Anguilla is really still undiscovered and unspoiled," says Bruce Hearn, who has lived on the island for 15 years and is the estate manager of Cerulean Villa, being marketed by Christie's International Real Estate.
Sophisticated, too. Anguilla is elegant without trying. Discreet and fun. Five-star yet unassuming.