Sandy beaches, rolling pastures, tree-shaded horse trails, wetlands alive with birdsong, and residents passionately committed to preserving outdoor space. These are some of the chief charms of the North Shore, a picturesque stretch of New England that sits, remarkably, within an hour of Boston.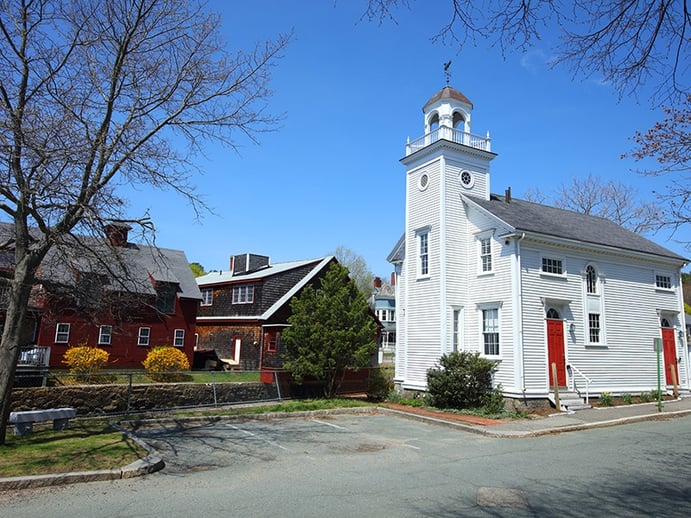 In addition, the legacy of some of the Northeast's most influential "original families" is clearly evident. These blue-bloods (Cabots, Lodges, Coolidges, and the like) are the closest thing America has had to an aristocracy, and their ethos of exclusivity and multigenerational stewardship—environmental conservation especially—is a defining element of life here.
While there are newer developments, many of them tempered by the austerities of the New England style, the area is rich with 19th-century coastal mansions built by the city's Gilded Age elites, and the handsome farm estates that precede them, often with the original architectural elements intact and blended with state-of-the-art updates.
38 Gardner Street, Hamilton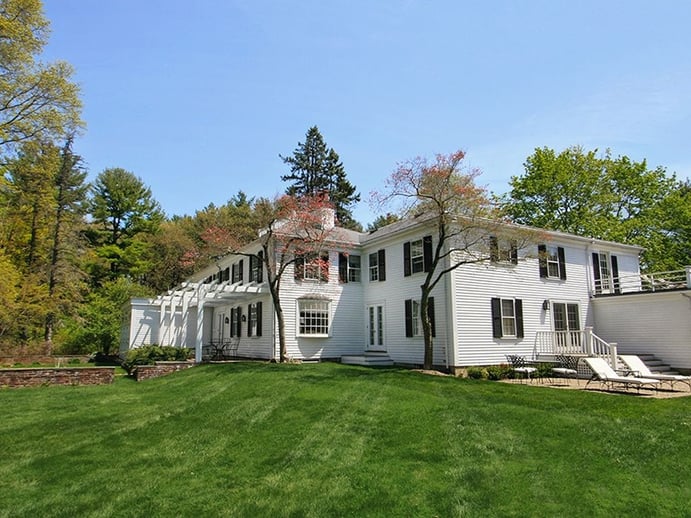 This expanded 18th-century farmhouse has more than 4,500 square feet of living area set across the road from Appleton Farms, and a mile and a half from the rambling estate's main entrance. The grounds include a pool, tennis court, and a barn.
"Part of the Yankee tradition has been a sense of responsibility for protecting these beautiful places," says Lanse Robb, broker for the New England firm LandVest, the exclusive affiliate of Christie's International Real Estate in the region. "They'll create five lots instead of a hundred, and preserve these special and very valuable places in the otherwise densely developed Northeast. It's a less development-oriented mindset, a real sense of stewardship."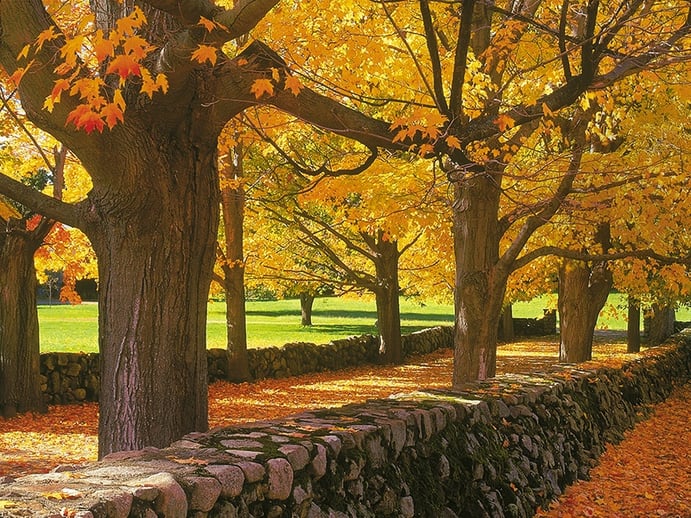 The preservationist outlook underlies Appleton Farms, whose 1,000 acres spread across the towns of Hamilton and Ipswich. Established by a Massachusetts patriarch in 1638, the estate is now run by a trust and is one of the oldest running farms in the country, providing locals with fresh produce, cheese, and milk as well as a number of opportunities for exploring nature. The fields teem with bobolinks and meadowlarks, and migrating marsh birds flock to its wetlands. A stone-walled paddock is set aside for picnicking, and there are six miles of trails—including beautiful, grassy carriage tracks—ideal for jogging or horseback riding.
23 Newmarch Street, Ipswich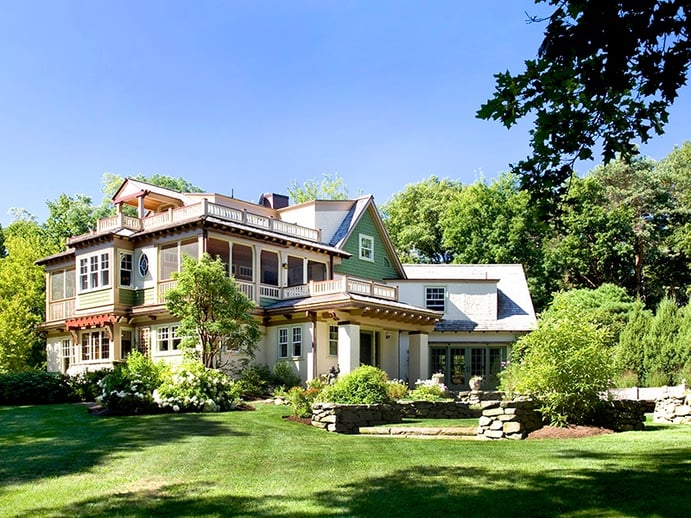 This early 20th-century Arts and Crafts house has undergone a "completely authentic" restoration to its original style, Robb says, and includes a prized Lord & Burnham greenhouse. It has 650 feet of Ipswich River frontage, which makes for an attractive kayak route to the ocean. Birdwatchers, take note: the owners have recorded more than 90 species on site.
Many of the larger properties for sale here have stables
Indeed, the North Shore horsey set goes way back. The United States equestrian team (now USET Foundation) used to train in Hamilton, and many of the larger properties for sale here have stables and even tracks. The North Shore's top-notch network of equestrian trails has survived all kinds of property-owner changes over the years, a testament to the community's desire to keep things the way they are. "The character of the North Shore has been protected by conservation, and as a result it's a great place to live," says Sophie Soman, project manager for LandVest. "You can enjoy the coast and the land within easy commuting range of Boston."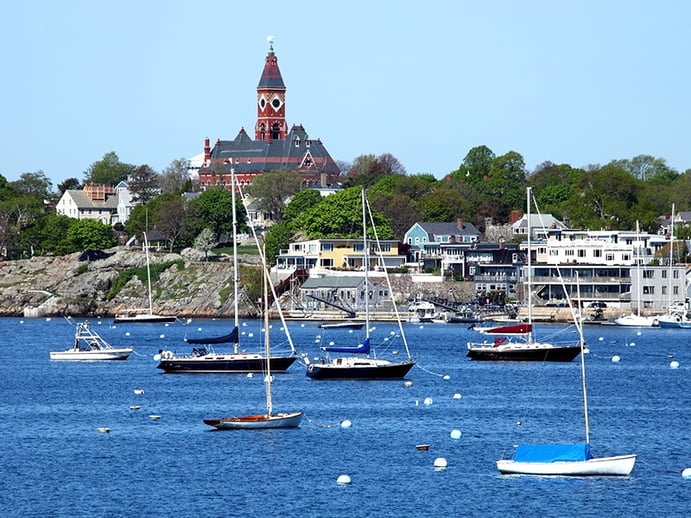 A morning of horseback riding can segue to an afternoon at sea. Paddleboarding, sailing, and saltwater fishing are popular pursuits on Cape Ann, and old maritime culture meets modernity in the storied town (population: 30,000) of Gloucester, where Rudyard Kipling's book (and later the movie) Captains Courageous was set. The appeal of smaller enclaves like Manchester-by-the-Sea and Marblehead has changed little in the 150 or so years since they went from fishing towns to upscale summer colonies.
125 Cole's Island Road, Gloucester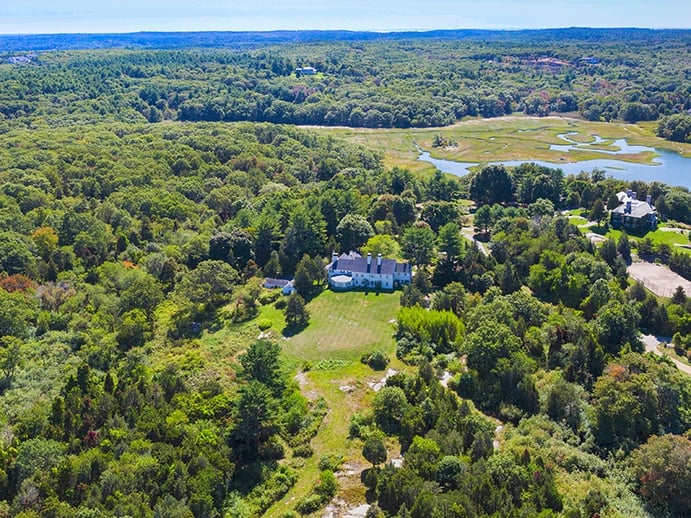 Surrounded mostly by conservation-restricted land, this 35-acre Cape Ann estate dates to 1926. The interiors go back further, though, with beams, hardware, and pumpkin-pine floors that date to colonial times. Its half mile of Fox Creek frontage includes a granite pier that allows for sport fishing—and kayak access to Coffins and Wingaersheek beaches.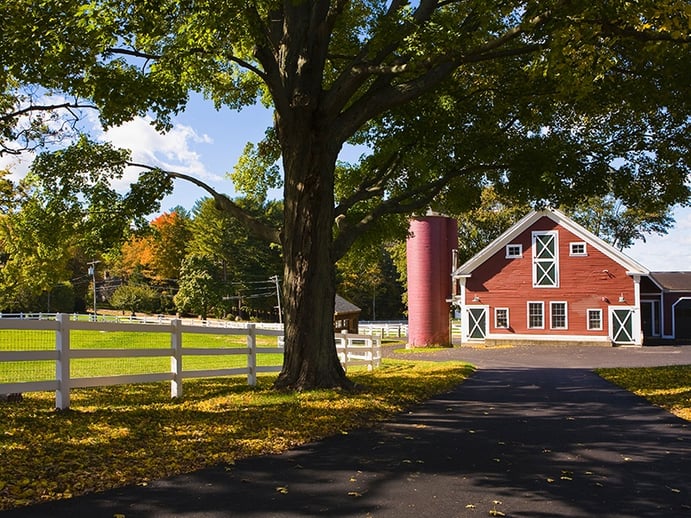 In communities like Beverly Farms and Topsfield, the quaint village centers are reminiscent of early America. Essex is said to have more antique shops per square mile than any other town in the country. Not that the North Shore is entirely frozen in amber. Younger city fugitives have helped revamp Salem—35 minutes by train from Boston—and the town's 218-year-old Peabody Essex Museum is undergoing a huge expansion project that will result in an extra 40,000 square feet of space.
Coolidge Point, Manchester-by-the-Sea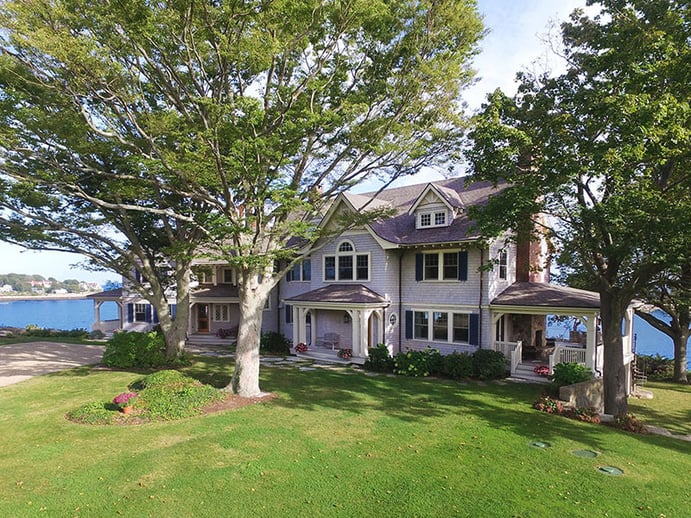 Perched at the end of a private peninsula with views of Kettle Island, this seaside mansion was torn down a few years ago and completely revamped to the original 1896 plans. "It looks old, but it's new—and built to very high spec," Robb says. The property abuts Manchester's Coolidge Reservation and includes an original carriage house.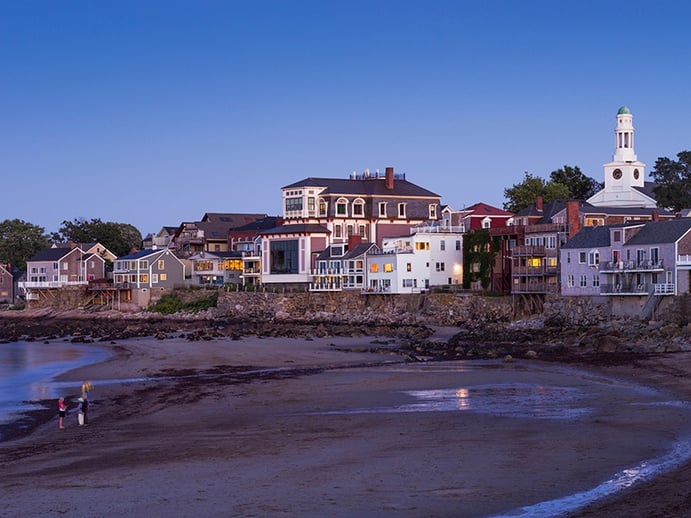 The Shalin Liu Performance Center, in Rockport, elevated the North Shore's music scene considerably when it opened seven years ago. "There's a lot of culture up here. I think it all goes together with the strong belief in academics and learning that has been going on for a long time," Soman says.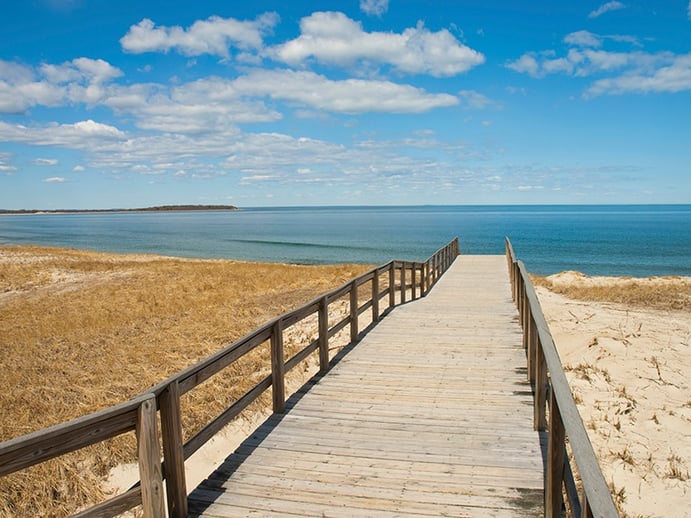 One thing about that culture: it leaves room for nature, in places like four-mile Crane Beach, on Ipswich Bay. Once a baronial estate, Coolidge Reservation is now a 66-acre nature preserve where birdwatchers can spot duck, geese, and herons—and even the occasional fox—among ferns and wildflowers. On a clear day, Boston's skyline can be seen from a rocky outcrop called Bungalow Hill. Near as it is, that landscape of concrete and glass seems worlds away.