They began as practical buildings meant to defend the property of landed families from invasions, and later entered the popular imagination as the sites of romantic tales of chivalric knights and courtly love. But castles aren't just the atmospheric backdrops for fairytales or historically accurate Hollywood films: some of them are fully modernized luxury estates on the inside, and awe-inspiring edifices on the outside. State-of-the-art amenities like swimming pools, spas, and chef's kitchens are designed to please, especially when they're set among the medieval grandeur of a historic castle, where they coexist with centuries-old mosaic floors, stone fireplaces, and stained glass windows. The design of great castles has also inspired the architecture of new estates for owners who love history but happen to live outside Europe. Whether the castle of one's dreams dates from the 12th century or the 21st, these spectacular residences are models of master craftsmanship that inspire with their grand proportions.
Gothic Castle
Tuscany, Italy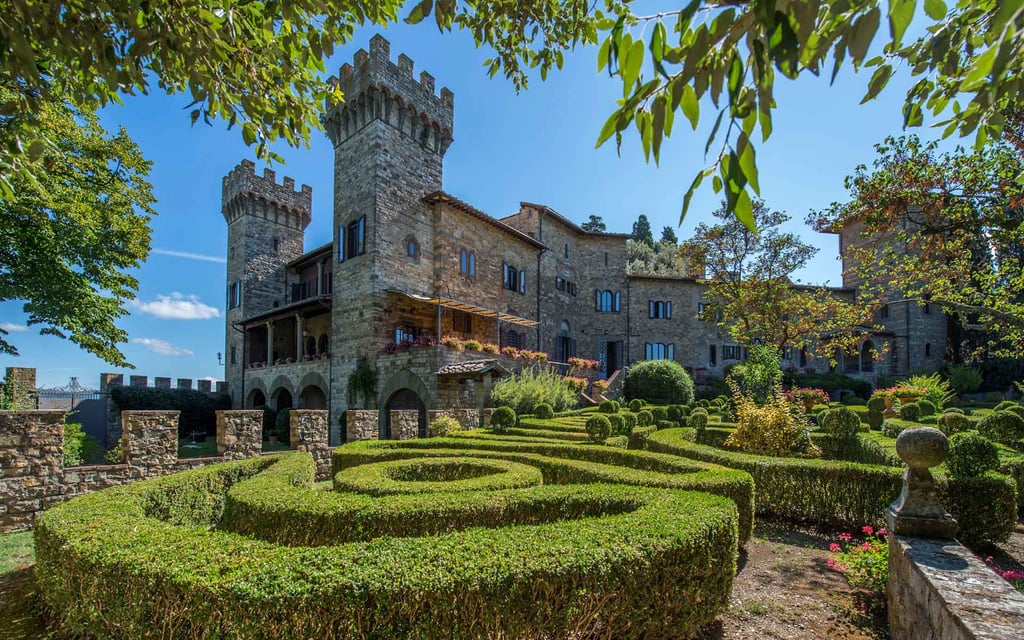 This fortified castle in the heart of Chianti Classico region of Tuscany is surrounded by nearly five acres of land with a vineyard, olive grove, Italian formal gardens, a pool, and tennis court. The castle was built in the neo-Gothic style and restored over several years from the late 1980s to early 1990s. The magnificent architectural details remain intact and include beamed and coffered ceilings, terracotta floors, stone fireplaces, loggias, archways, and crenellated towers. The property is situated in the scenic village of Panzano, less than an hour from Florence and Siena, and within 1.5 hours of Pienza, Pisa, and Montepulciano.
Charentes Charm
Cognac, France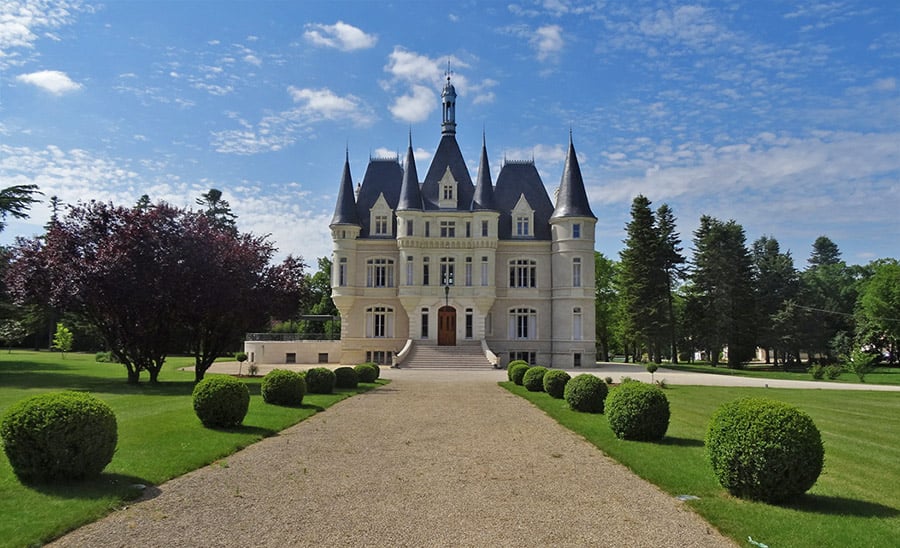 This 19th century, Renaissance-style castle near historic Poitiers has been beautifully restored; its peaked turrets call to mind a timeless fairytale, and the surrounding countryside is unspoiled and verdant. The inside is fully renovated and offers all the amenities of a modern luxury home, from a home theater and an air-conditioned wine cellar to a gourmet kitchen and a dazzling indoor swimming pool with a custom mosaic interior. There are five bedrooms, and numerous large spaces for entertaining, plus a tennis court, exterior pool and summer kitchen, a greenhouse, and even period touches such as the restored 15th century dovecote.
Victorian Gothic
Inniscorrig Castle, Dalkey, Ireland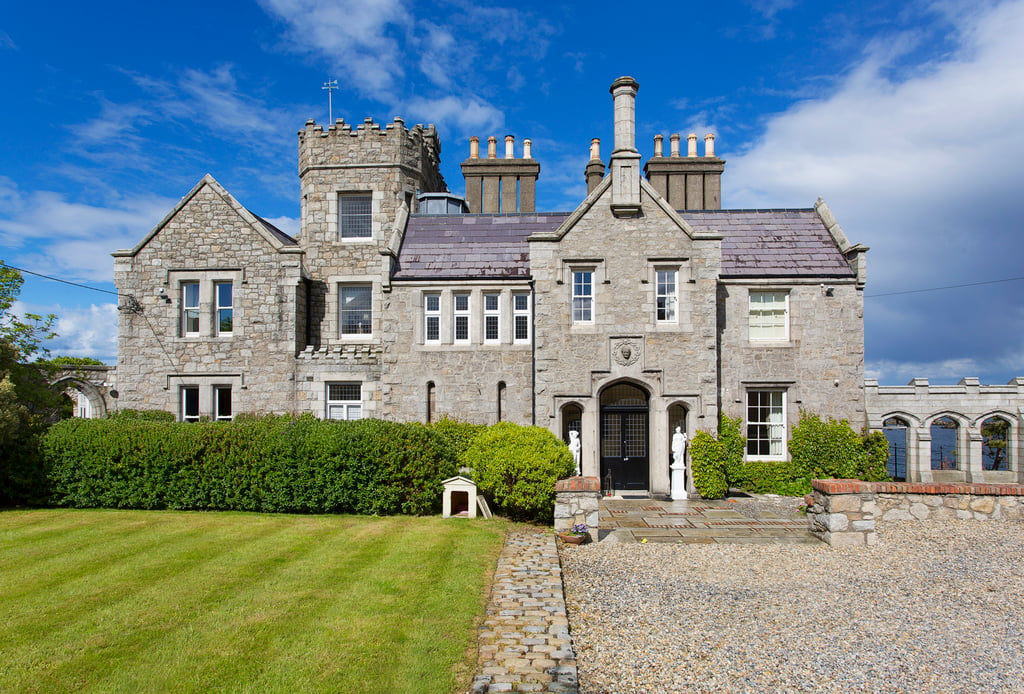 The British Isles are famous for what are known as "castellated mansions," estates built in the 18th and 19th centuries that drew inspiration from the castles of the Middle Ages. Inniscorrig Castle just outside Dublin is one such mansion, built in 1847 by famed physician Sir Dominic Corrigan. Dr. Corrigan's guests included British monarchs Edward VII and George V, and their visits are still commemorated in the patio terraces that flank the front entrance, each of which is inset with a design of a crown and star. This beautifully updated six-bedroom residence also boasts its own private harbor with spectacular ocean views, a boathouse, and a charming lodge house.
Château Soligny
Cannes, France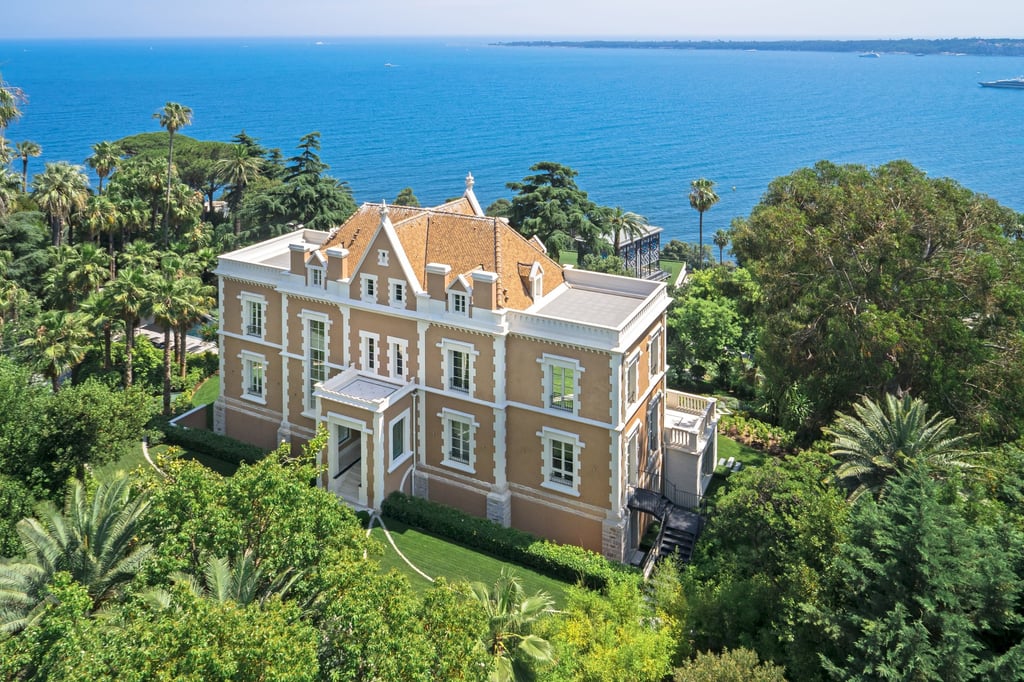 Château Soligny has an idyllic setting on two acres of parkland in the Californie area of Cannes, directly facing the Lérins Islands and the bay of Cannes. The château was built in in 1872 and has been meticulously restored and luxuriously updated in recent years. The living spaces encompass 12,916 square feet across four levels, with nine bedrooms, including two master suites. The main level has an entrance hall, living room, large reception room, dining room and a modern kitchen, which open to a rear terrace with a sweeping vista of the bay. The 21st-century additions include a sophisticated home automation system, an elevator, cinema, wine cellar, an outdoor swimming pool, and a pavilion overlooking the sea.
Castle Soissons
Soissons, France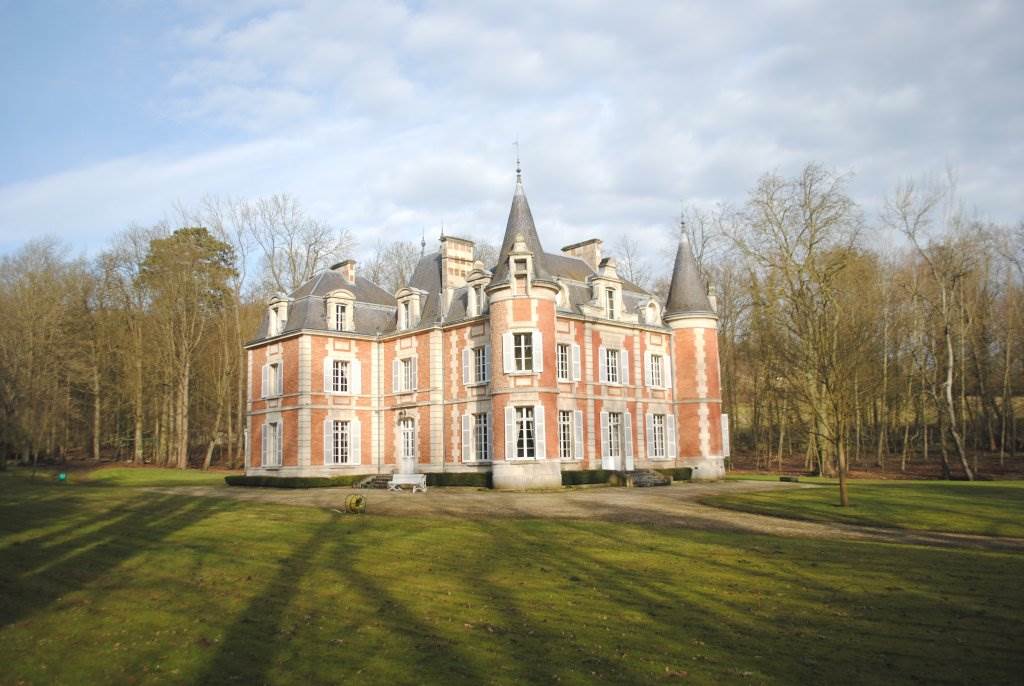 This romantic castle in the village of Soissons in northern France is presented in exceptional condition. The decorative brick and stone façade is crowned with a turreted mansard roof. The interior measures approximately 7,750 square feet and includes 13 bedrooms, five full and six half bathrooms, and several reception rooms. The walled grounds are composed of mature woodland and formal gardens. There are several outbuildings and dwellings including an orangery, caretaker's lodge, a barn, and original stables that have been converted into a garage and guest apartment.