It is hailed as "the American Versailles." It is listed on both the state and National Register of Historic Places. It rivals the great Gilded Age "cottages" of Newport, Rhode Island, in scale, grace, and handworked detail.
It is Darlington, a three-story, 58-room, 50,000-square-foot manor at rest on 12 verdant acres in Mahwah, New Jersey, overlooking the Ramapo Mountains.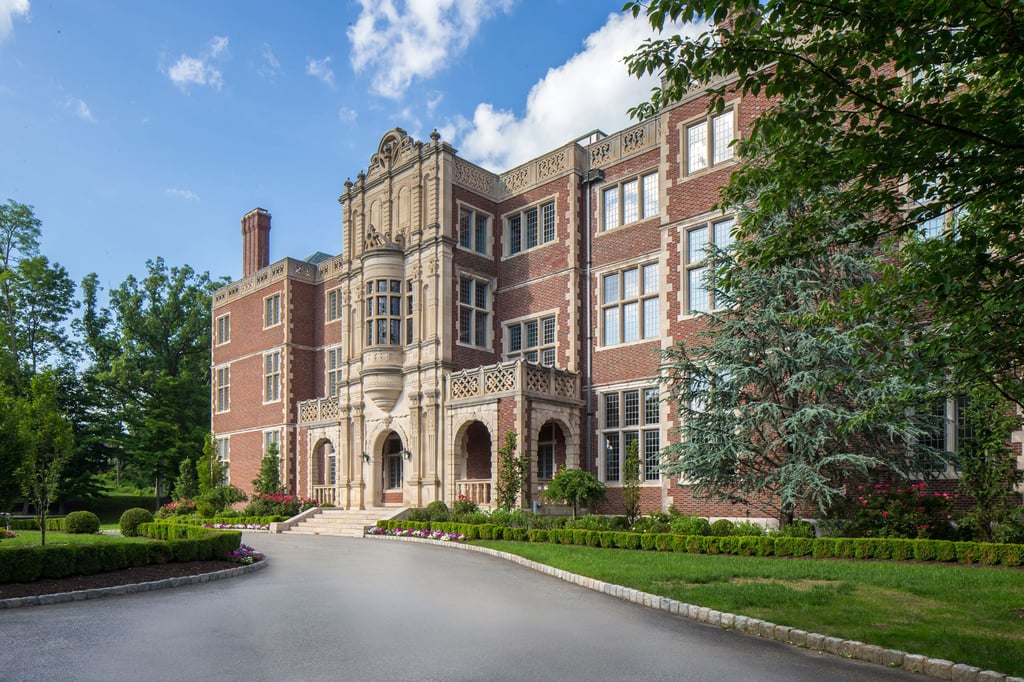 Darlington was the vision of George Crocker, son of Central Pacific Railroad magnate Charles Crocker. He saw Mahwah as a refuge from the bustle of New York City, just 25 miles distant, with ample space to build his dream palace.
A masterpiece that will stand out for generations to come.
The dream begins at the imposing main entrance. The central stone arch of a three-bay loggia flanked by doubled pilasters leads the eye upward to an oriel window, its curved bay rising toward the triumphant, florid pediment. It's an architectural order one critic deemed "among the most fanciful pieces of Jacobean design."
Architect James Brite of McKim, Mead and White modeled that entrance, and the rest of Darlington, on Bramshill House in Hampshire, one of England's greatest "prodigy houses." Brite, with his partner Henry Bacon, also created the original Madison Square Garden, as well as American University and the Lincoln Memorial in Washington, D.C.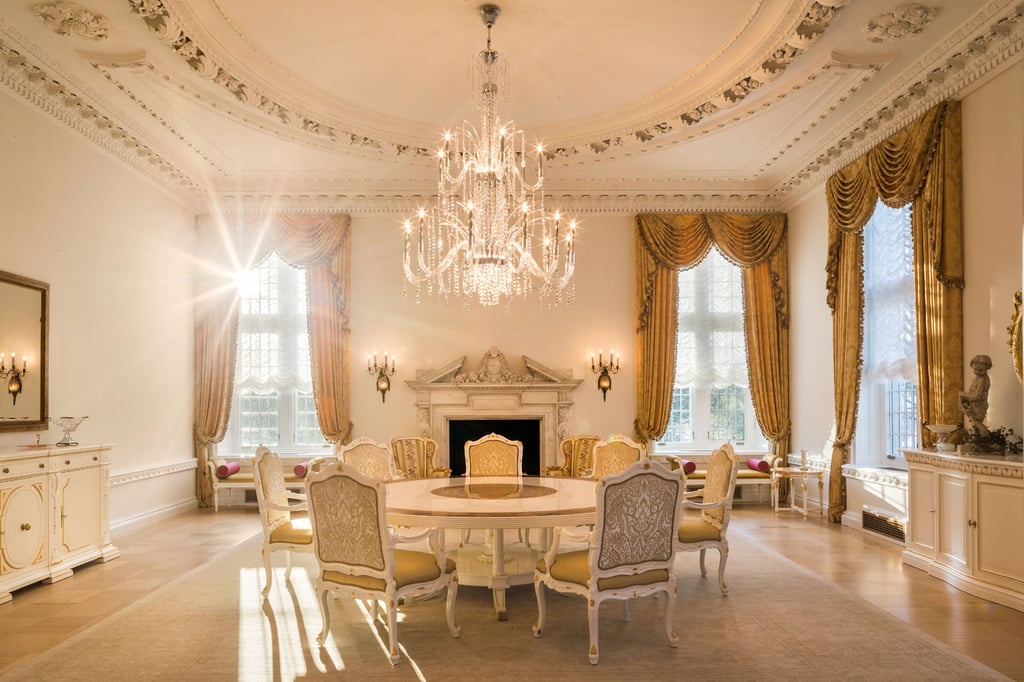 Large mullioned windows flood the interior with light, revealing opulently detailed, hand-carved woodwork and marble. In the great room, a fully restored, 30-foot tall Aeolian Player Pipe Organ presides—one of the few, if not the only one, of its kind. The library's 15-foot ceiling was painted by muralist James Wall Finn, famed for his works in the New York Public Library.
Over 200 artisans, craftsmen, and other professionals addressed every room of Darlington.
Darlington's seven-year renovation took longer than its original construction, preserving precious original materials. The renovators upgraded all mechanical systems, rebuilt all 29 bathrooms, replaced the slate roof, and added new living space of 12,000 square feet.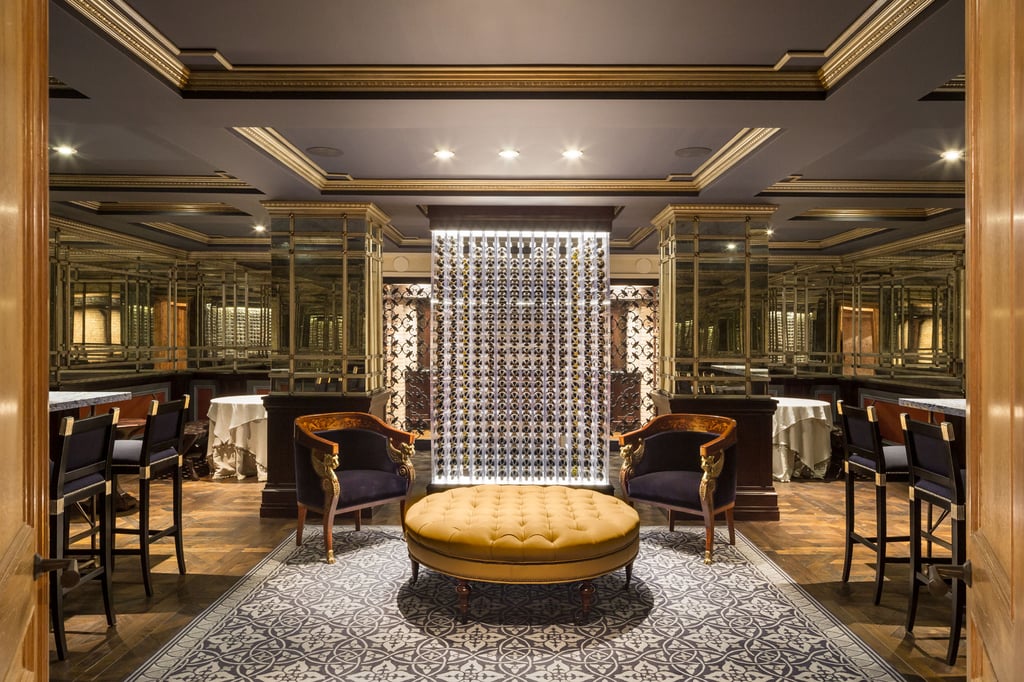 More than 100 years after the original construction, the renovation again employed the most talented Italian wood carvers (whose works include the Italian Parliament as well as the Ritz-Carlton and Waldorf-Astoria hotels in New York City).
"This time, history repeated itself," said owner Ilija Pavlovic, CEO of Christie's International Real Estate exclusive Affiliate Special Properties Real Estate Services. "Over 200 artisans, craftsmen, and other professionals addressed every room of Darlington. They spoke different languages, but shared the understanding that they are all part of the exciting process of creating a masterpiece that will stand out for generations to come."
Lush contemporary spaces are among the mansion's new amenities, including a stunning, contemporary wine room with connected wine cellar, poker room, cigar room with humidors, a spa with a lap pool and attached steam and dry saunas, exercise room, massage room, a beauty salon, home theater room, a billiard room, and a restaurant-style kitchen equipped to serve 250 meals at a time.
Darlington's glorious grounds have gained a tennis court, two fountains, two pergolas, a gazebo, and an outdoor pool with cabana. There is also an eight-car garage, a gate house, and staff quarters with five suites and a lounge.
The estate is being sold with bespoke furnishings by Francesco Molon, the Italian furniture maker whose work includes presidential palaces in Europe and distinguished hotels such as the Ritz-Carlton in New York City and The Breakers in Palm Beach, Florida.