While almost nothing compares to an oceanfront or waterfront lifestyle and the immediacy of the pounding surf or lapping waves, there is something to be said for being above it all. A penthouse with a commanding water view and its own amenities such as a private pool or spa, plus ready elevator access to terra firma and the beach beyond, truly offers the best of both worlds—a waterfront aesthetic combined with the privacy and security of a lofty vantage point. Luxury Defined has set its sights on five beachside aeries with a seagull's-eye view of the azure horizon.
Oscar Niemeyer Penthouse
Rio de Janeiro, Brazil
Situated in a building designed by Oscar Niemeyer, this exceptional penthouse is notable for its breathtaking view of famed Ipanema Beach and Sugarloaf beyond. Featuring an elegant and contemporary layout, this stunning penthouse offers wide spaces and sophisticated touches, including marble floors and a dazzling exterior deck with lap pool, spa, and gleaming surfaces—truly a beach house/penthouse in one.

Grand Waiea Penthouse
Honolulu, Hawaii
Honolulu beachfront homes are rare luxuries, but this stunning exclusive penthouse has taken beach-style life to new heights, literally, in a multi-level in rooftop Waiea Tower at exclusive Ward Village in the trendy new enclave of Kakaako. Not only does this grand penthouse have commanding views of Diamond Head, Waikiki, and, downtown Honolulu, but it enjoys its own sky lanai—on a separate level—with swimming pool, poolhouse, and outdoor kitchen.
Duplex-Penthouse in Ascona
Ticino, Switzerland
Moving inland, it's always refreshing to know that water views can include lakes and rivers. This lofty residence is often described as "Ticino's most sought after location." Situated at the bottom of a hill, and directly connected to a lakeside promenade, this penthouse is just a few steps away from the famed "Piazza" in Ascona. The 300-square-meter penthouse enjoys ideal southeast orientation with simply dazzling views of limpid Lake Maggiore.

Penthouse La Passeggiata
Porto Cervo, Sardinia, Italy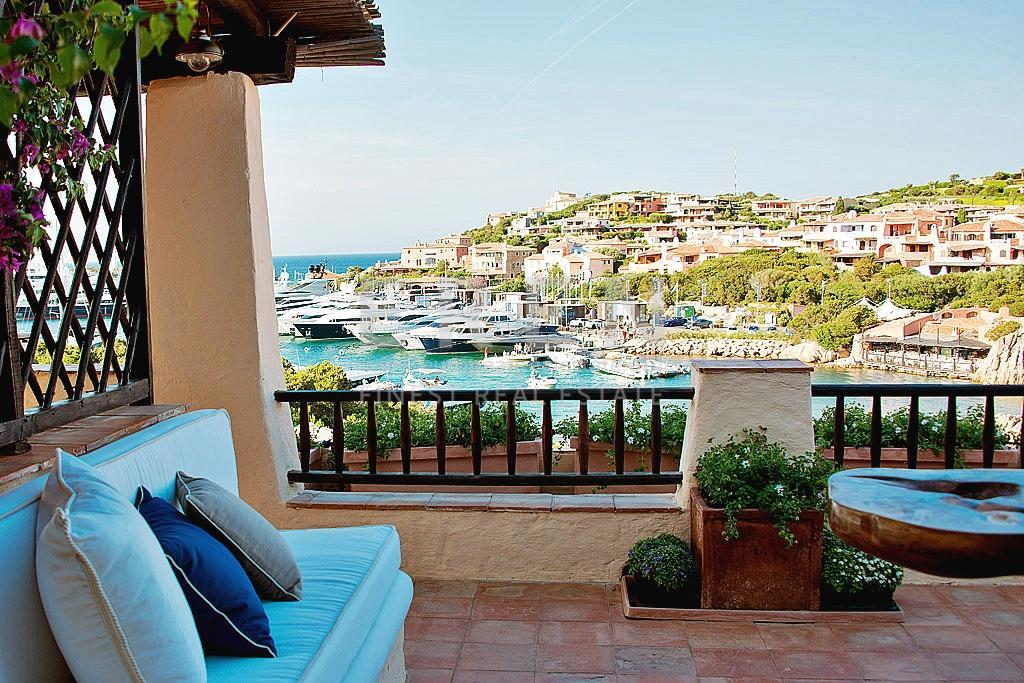 Built in 1965 and refurbished in 2015, this splendid penthouse is located within the heart of Porto Cervo on the island of Sardinia with a fantastic view of Porto Vecchio and La Piazzetta. The charmingly rustic residence enjoys the perfect location for those looking for proximity to the marina, to the boutiques and to the restaurants of Porto Cervo Piazzetta and Promenade du Port. The Tennis Club is just 300 meters away and the Pevero Golf course can be reached in a short taxi ride. The lovely views truly bring the outside in and create the impression that one is virtually beachside.
Penthouse 4 at the Grand Venetian
Miami Beach, Florida
This 4,750-square-foot corner loft penthouse is in the Grand Venetian, one of the most sought-after residential buildings in Miami Beach. Penthouse 4 is a striking dwelling with 360-degree sunset and sunrise views of the city skyline and surrounding islands. The three-bedroom home was completely redesigned with more than $2 million in high-end upgrades and renovations. A lavish master suite with spa bathroom, state-of-the-art kitchen, entertainment floor, and wraparound terraces are among the luxurious appointments.