Since Spanish sea captain Juan de Bermúdez became the first known person to successfully sail to Bermuda in the early 16th century, the British Overseas Territory has become synonymous with crystal-clear blue seas, beautiful beaches, and all things aquatic, particularly luxury yachting and sailing.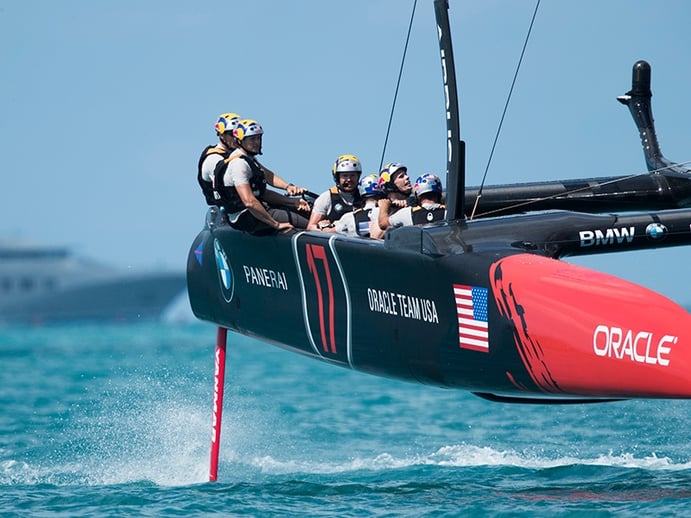 The series of events that make up the 35th America's Cup, including The Red Bull Youth America's Cup (June 20–21) and America's Cup Match presented by Louis Vuitton (June 17–18 and June 24–27) certainly draw the crowds, but for Scott Tindal, head physiotherapist and team nutritionist for defending champions ORACLE TEAM USA, the islands he calls home are an attractive prospect all year round.
Landscape of contrasts
"The natural beauty of Bermuda is like nothing I've ever seen before," says Tindal, a native Australian whose job brought him to the island two years ago. "You have to see the water to believe it; every day you have to take a photo even though you've taken the same photo 50 times before. It still catches you every time."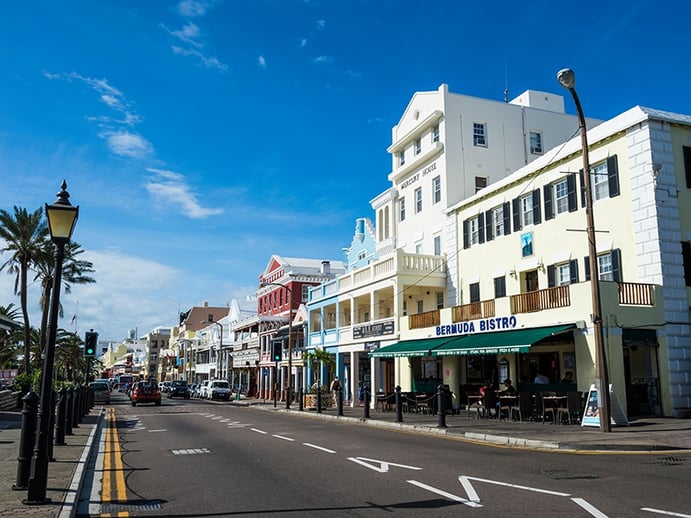 While Tindal and the rest of the team have a hectic training and competing schedule, any time off is often spent in the main island's capital and social hub, Hamilton­ in the province of Pembroke—one of nine parishes spread across Bermuda.
Golf is also a popular pastime and Tindal lives right by the Port Royal Golf Course in Southampton, described by Jack Nicklaus as one of the best public courses in the world. "I've managed to get my handicap down to 13 since I've been here," he says.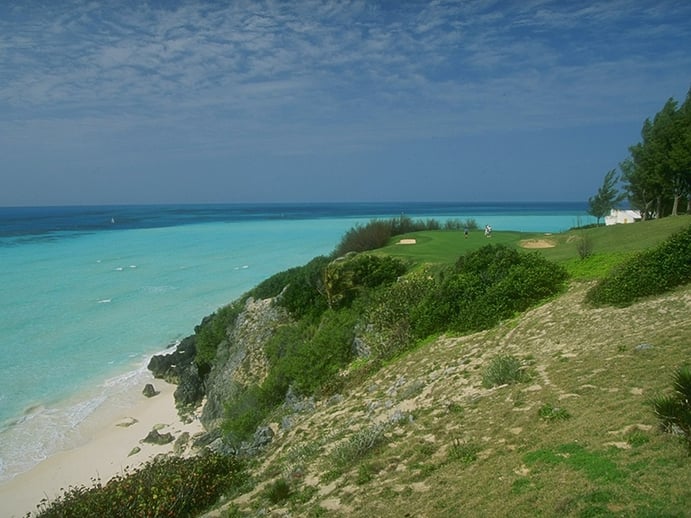 Tindal also rates the golf course at the Fairmont Southampton on the South Shore, where the majority of Bermuda's hotels can be found. Meanwhile, the recently opened The Loren at Pink Beach has islanders excited about Bermuda's culinary potential. The hotel is home to the tony Marée restaurant, where chef Tim Sullivan showcases refined fine dining in elegant surrounds.
Foodie haven
Hamilton has a diverse range of restaurants, which also include more casual dining spots. "Devil's Isle is definitely the best place for breakfast and brunch," says Tindal, tempted perhaps by the coffee shop and restaurant's dedication to serving organic, hormone-free and free-range food whenever possible. Village Pantry is another brunch hotspot from the same team, offering dishes such as The Paleo Breakfast and Banana Bread French Toast.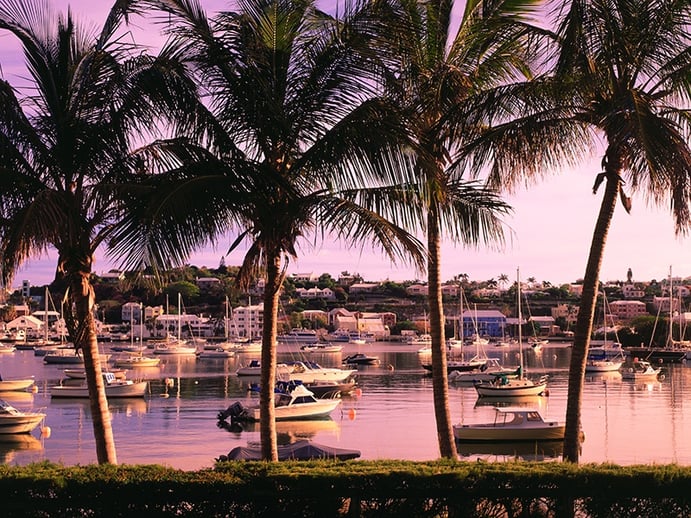 For dinner Tindal recommends the top-class sushi offered by Pearl. Located on buzzy Front Street, the award-winning restaurant not only serves super fresh food but has great views over Hamilton Harbour. For upscale dining head for Bolero Brasserie or Little Venice, which has been serving classic and contemporary Italian regional dishes to discerning diners for more than four decades.
Where to live
While Tindal has clearly got to know the island well, someone who knows the luxury property scene inside out is John Sinclair, managing broker of Sinclair Realty Bermuda, the exclusive affiliate of Christie's International Real Estate in Bermuda. Sinclair's American grandfather purchased a historic property in Pembroke Parish nearly a century ago and his family has been on the island ever since.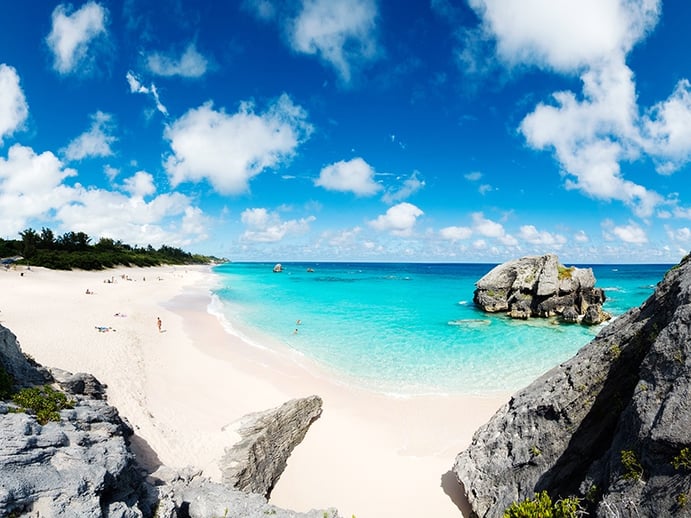 "Bermuda enjoys one of the world's highest standards of living, and there are beautiful homes and estates located throughout the island. This differentiates Bermuda from other island jurisdictions," he says, adding that the most desirable place to live is therefore "guided by one's interests and priorities."
Best for the water
Boaters and sailors—Bermudians and international property owners alike—might like Fairylands in Pembroke, near the acclaimed Royal Bermuda Yacht Club, one of the oldest royal clubs in the world. "The homes along Harbour Road on the Paget and Warwick parish shorelines also hold great waterfront appeal and provide views of America's Cup racing," Sinclair adds.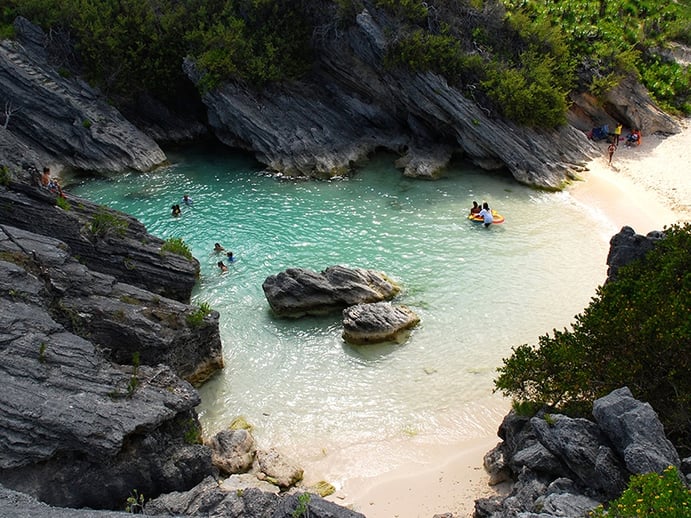 Yacht owners can also moor at the just opened Caroline Bay Marina, Bermuda's largest marina, which caters for superyachts up to 200 feet long.
Beach lovers are typically drawn to the South Shore, which runs from Tucker's Town in the east to Somerset in the west. "The lanes leading to Grape Bay Beach in Paget Parish are home to some of Bermuda's most amazing properties, yet they are also just minutes from marinas, the Royal Bermuda Yacht Club, and all the conveniences of Hamilton," says Sinclair.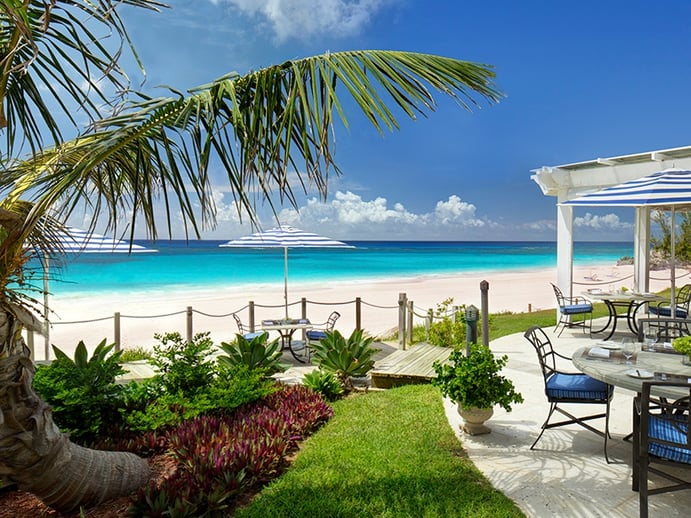 If golf and proximity to private clubs and resort amenities are priorities, Sinclair suggests Tucker's Town and the Harrington Sound area, both convenient for the private Mid Ocean Club and the Rosewood Tucker's Point resort and club. Tucker's Town (not a town at all, but a place name for the residential enclaves surrounding the Mid Ocean Club and its prestigious golf course) holds the highest concentration of houses and estates available to international purchasers.
"However, on a 21-square-mile island, nothing is actually very far away," says Sinclair. "Ask a Bermudian, and they will tell you that wherever they live is 'God's country'."