Known for its raw natural beauty and outstanding hunting, shooting, and fishing, Ireland is a very special place to own a home. Some of the Emerald Isle's highlights include the Wild Atlantic Way, a picturesque road that hugs the rugged western coast, with breathtaking views as standard; a number of world-class golf courses, including Old Head Golf Links in Kinsale, a spectacular setting that tempts players to be distracted by the swooping seabirds and humpback whales splashing in the nearby waters; and the exceptional beauty of the country's lakes, rivers, and coastal stretches, where fisheries are well managed and stocked for the keen angler. Not to mention the renowned friendliness of the people, quaint charm of its towns and villages, as well as Dublin's cosmopolitan shopping and dining opportunities.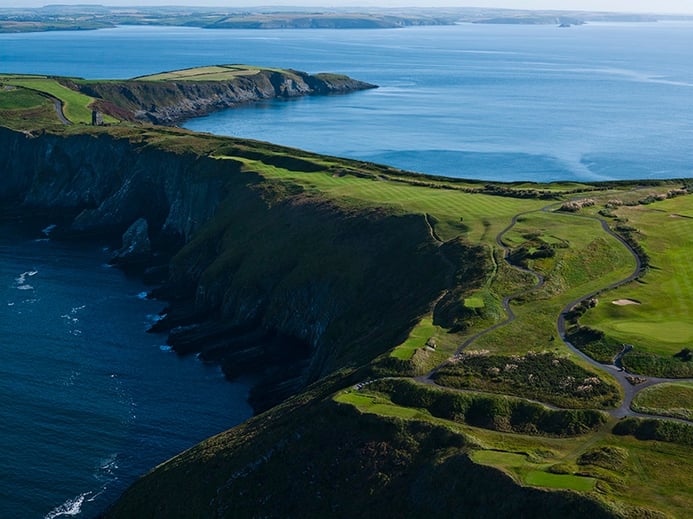 "The tranquility and beauty set us apart from other destinations," says Roseanne De Vere Hunt, director and head of country homes, farms and estates at Sherry FitzGerald, an exclusive Affiliate of Christie's International Real Estate. Combine this with a sense of nostalgia felt by those who can trace their family tree back to Ireland, and it's easy to see why it's a popular destination with American buyers looking for a second home. "People feel connected by the stories of their youth, and the allure of 'returning home' is strong. They want to say they own a piece of that dream. I am also seeing many European buyers considering Ireland as a potential place to bring up their children; our education is a fraction of the cost of our UK or European counterparts."
The tranquility and beauty set Ireland apart from other destinations
The good news for would-be investors is that, after a somewhat turbulent time, the Irish economy has recovered well, and in 2016 the Irish residential market underwent a second consecutive year of relatively moderate house-price growth. According to Sherry FitzGerald's analysis of house prices, average values in Ireland rose by 5.2 percent in 2016, compared to 4 percent recorded in 2015. "This follows 2014, when the market saw a strong uplift of prices (16.3 percent)," says De Vere Hunt. "And transaction activity in the upper end of the market in Ireland was strong during the first nine months of 2016. The volume of sales in the €1 million-plus price category was up by 21 percent compared to the same period in 2015." This trend looks set to continue into 2017, with prices rising by a further 8 percent, according to The Irish Times.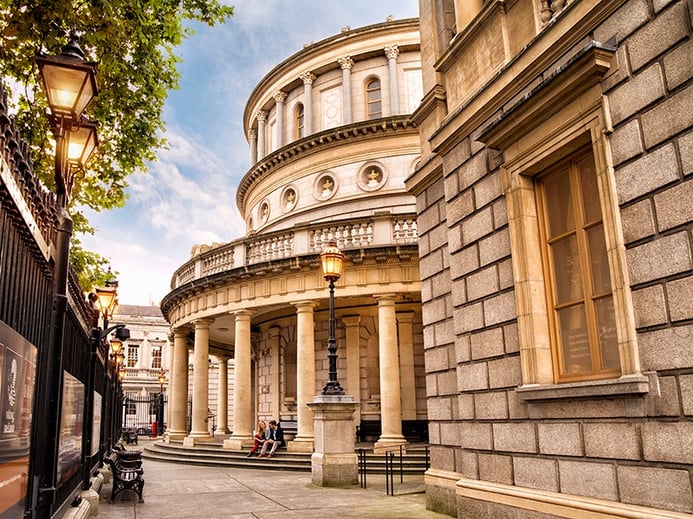 But the legacy of the global economic downturn lives on, and it's not all bad. Many fine and great homes—with surrounding land—have come onto the market, and represent exceptional value. "American buyers who have purchased from us over the past few years have always commented on what good value Ireland is compared to what they can purchase in areas such as New York. In Ireland, you can acquire an entire estate on a few hundred acres for the price of a penthouse apartment in New York."
Additionally, Ireland has favorable stamp-duty rates compared to the UK, as well as lower property taxes, upgraded roads and motorways, and ease of access to international airports—Dublin, Cork, and Shannon—with direct routes from New York, Chicago, and Washington, D.C. "All in all, Ireland still remains a safe haven," says De Vere Hunt, "with easy access to the UK, Europe, and North America; excellent road and rail infrastructure; a fantastic education system; and, of course, the famous friendliness of the Irish people."
Five dream properties to call home in Ireland:
Burren House
Kilbrittain, Co. Cork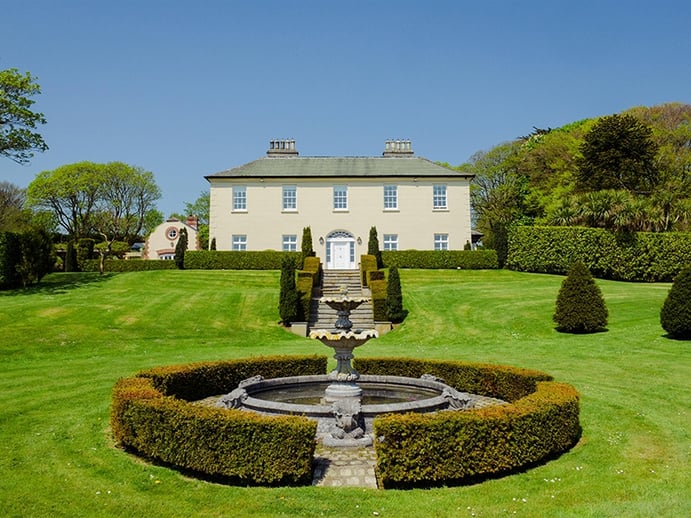 Situated on 20 verdant acres on Courtmacsherry Bay overlooking the Old Head of Kinsale, this classic Georgian residence has seven bedrooms and a converted and renovated coach yard and gate lodge. Cork Airport is just a 35-minute drive away.
Kilfane House
Thomastown, Co. Kilkenny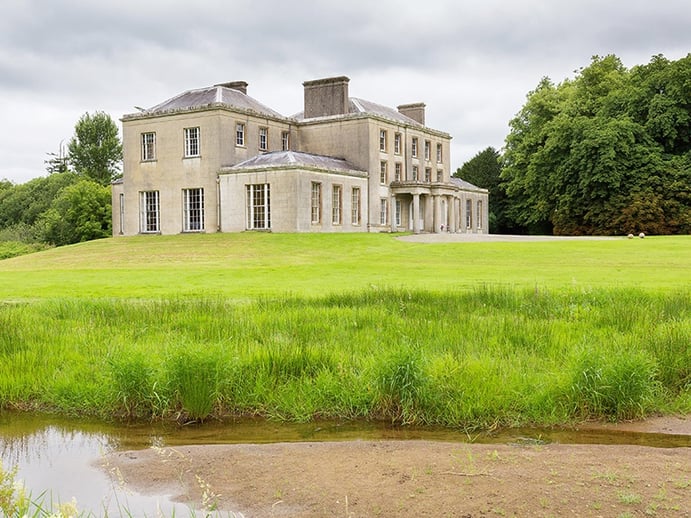 Surrounded by the rolling pastures and woodlands of Ireland's southeast coast, and less than 10 minutes from Mount Juliet Golf Club—proclaimed by Tiger Woods to present "perfect greens and immaculate fairways"—this magnificent period property has nearly 80 acres of grounds, featuring mature trees, an orchard, streams, and lawns. Offering pleasing classical proportions with refined detailing throughout, Kilfane House is an important historic property in the Thomastown area, owned by only three families since it was built in 1798, and is a 90-minute drive to Dublin Airport.
Ballybrada House
Cahir, Co. Tipperary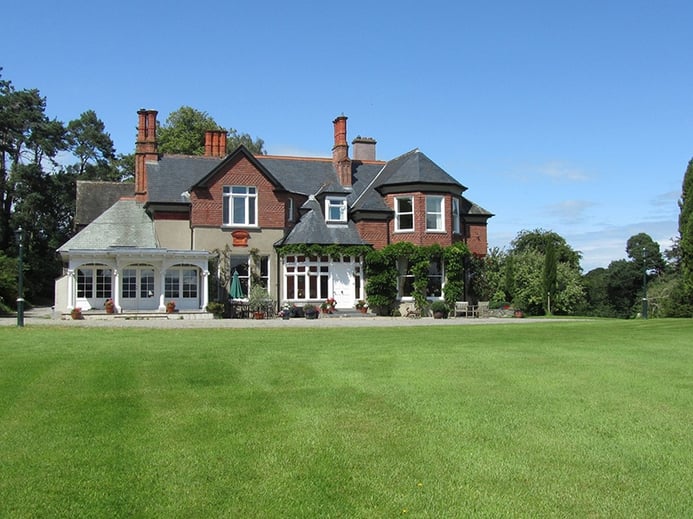 The delightful grounds of this imposing Victorian property include a walled garden, single-bank fishing rights, fine woodland, and top-quality grazing land bordered by the River Suir. The house is approached by a long avenue from where it enjoys a fine elevated position, with spectacular views over the Suir Valley and a magnificent vista towards the Knockmealdown Mountains. It is a 100-acre piece of paradise for nature lovers, providing ample opportunity for fishing, riding, or walking—all just an hour and 15 minutes from Shannon Airport.
The Old Rectory
Ashford, Co. Wicklow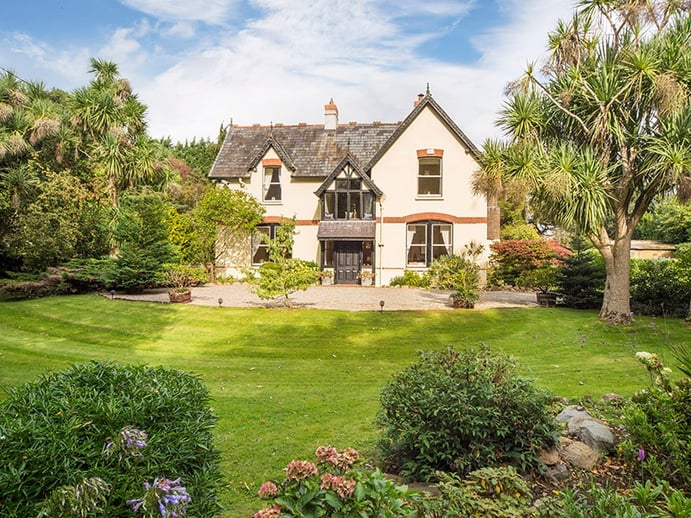 Built in the 1870s, this private and elegant period home has been renovated to a high standard and is superbly furnished throughout, offering every modern convenience. Located within easy reach of Dublin city center, it has four acres of superb gardens and equestrian facilities, including a sand arena and stables, all within walking distance of the quaint village of Ashford, and an hour's drive from Dublin Airport.
Liss Ard Estate
Skibberdeen, Co. Cork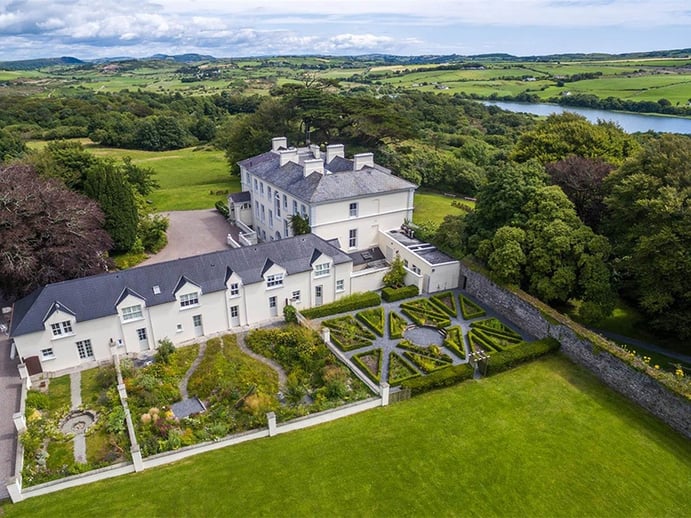 An impressive estate set in 163 acres, including a 40-acre private fishing lake, landscaped gardens, woodlands, open meadow, and the Irish Sky Garden designed by world-renowned artist James Turrell. Comprising an early Victorian mansion, an adjacent mews house, and a lakeside lodge, and offering 25 luxurious bedroom suites across all the properties, Liss Ard Estate is 70 minutes from Cork Airport.