Since time immemorial, land ownership has been the symbol of wealth and prestige. While in earlier eras, landowners, often nobility, leased their acreage for farming and tenancy, in the modern era, properties are generally maintained by private owners for personal use. Homes sited on vast properties are increasingly uncommon as rural regions around the globe continue to develop, but for those lucky enough to live on 100 acres or more, the advantages of owning an extensive tract of land are numerous—seclusion and privacy, unrivalled access to nature, and room to expand a sizeable home or raise a large family. For others, specific pursuits like hunting, animal husbandry, and winemaking also require considerable stretches of land. But living on expansive acreage doesn't mean living without the luxury comforts of homes in more urban areas—as these 10 exquisite properties on 100 acres or more can attest.
Brydeswood Revisited
Kalaheo, Hawaii
This verdant parcel of 272 acres on the southwest side of Kauai, Hawaii's unspoiled "Garden Isle," presents an attractive opportunity to own a piece of the island's history. Once owned by Walter McBride, a 19th-century environmentalist and pioneer of Hawaii's sugar and pineapple industries, Brydeswood Ranch comprises 23 subdivided lots of up to 17 acres each along with one of the most historic homes on Kauai, the Manager's Stone House, and an additional guest residence. This spectacular four-bedroom home offers graciously sized living areas, a striking stone fireplace, and a lanai, a traditional roofed veranda permitting panoramic views of the surrounding landscape that McBride fought to preserve.
Emerald Gardens
Skibbereen, County Cork, Ireland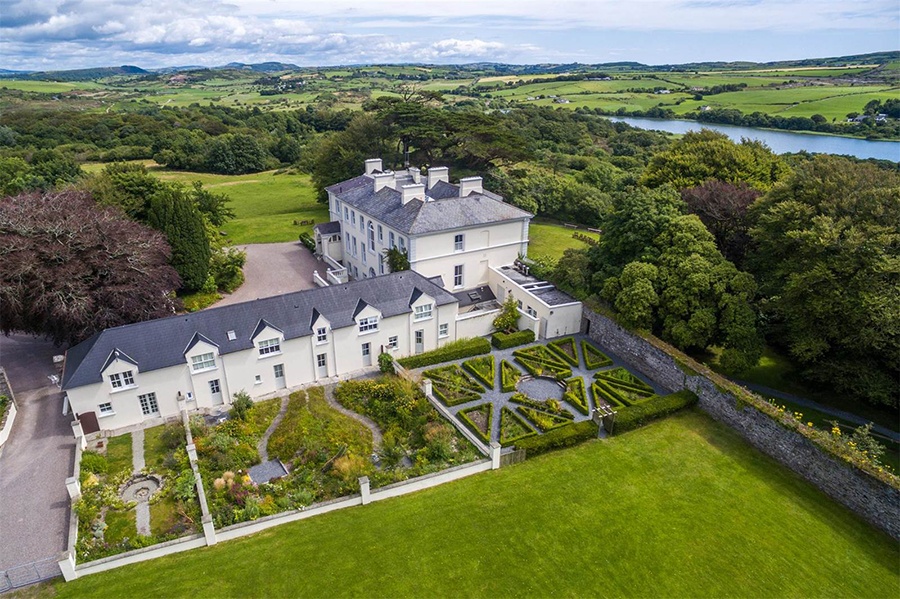 This massive Victorian mansion sits on 163 lush acres, including a lake for aquatic pursuits like fishing and kayaking. With 25 bedrooms, this stately home is perfect for entertaining, and its capacious grounds feature a James Turrell installation and the Irish Sky Garden, which affords uninterrupted views of the dynamic sky from within a man-made crater. Tennis courts, landscaped gardens, and a quaint mews plus a lake lodge and coach house will delight residents and visitors alike. Cork City is just 50 miles away, but this rural manor is in a serene world of its own.
Rural Retreat
Ashland, Oregon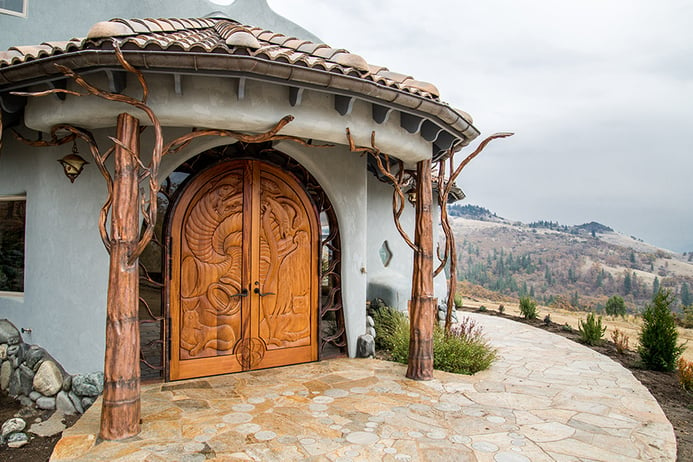 An outdoor-lover's paradise, this spectacular three-bedroom ranch is set on an expansive, 700-acre parcel of unspoiled Oregon wilderness. Its custom design blurs the boundaries between indoors and out with generous windows permitting vistas across the property and bespoke detailing inspired by nature like the copper tree sculptures at the entrance, the hardwood floor custom-designed to look like a rushing riverbed, and the preserved manzanita trees lining the dining room. The eco-friendly home's floors are warmed using geothermal energy, and its endless pool is solar heated, but this rustic ranch isn't wanting for luxury: a wood-burning fireplace with artistic mosaic work and a jetted tub in the master suite give this mountain getaway a sophisticated splendor.
Vineyard Verde
Póvoa de Lanhoso, Santo Emilião, Portugal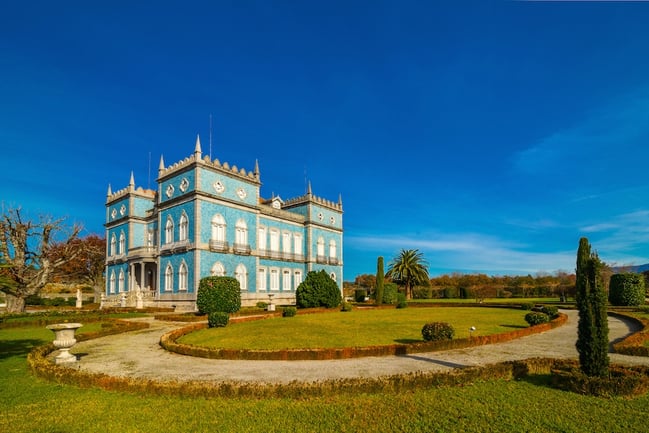 Oenophiles will be enchanted by this palatial manor and vineyard in the north of Portugal, a region famed for its unique Vinho Verde wines. The vineyard boasts modern vinification facilities (including bottling and storage) for the excellent Loureiro, Trajadura, and Pedreña varietals produced on the property, as well as an on-site laboratory for the scientific study of these wines. The château boasts grand, original frescoes, exquisite tilework, and decorative moldings throughout. Manicured gardens, a barn house, and frontage on the Ave River contribute to this property's rural charm.
Sporting Life
Chatham, New York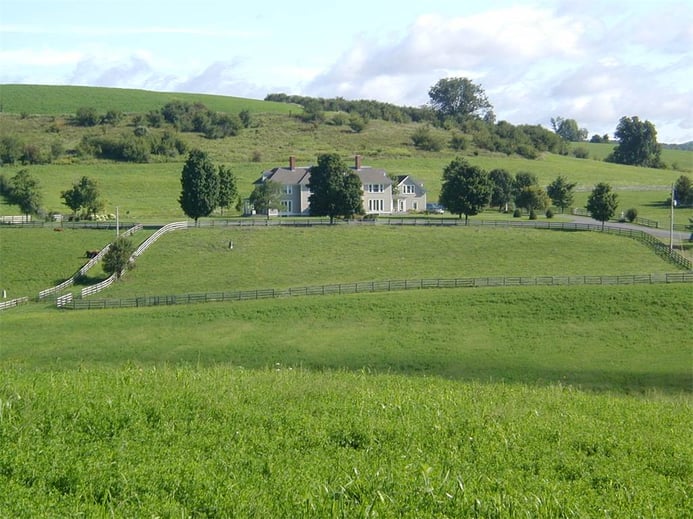 Set on over 200 acres within a former thoroughbred farm, this gorgeous Georgian manor house was built in the 1890s. Today it remains an equestrian's dream, with fertile pastures and two horse barns on the property as well as a kennel building and equipment barn. Expanded in 1993, this five-bedroom home is handsomely appointed with French doors, fireplaces, and period detailing. Also on the property are four ponds, one with island and bridge landscaping, and a swimming pool.
Huntsman's Haven
Kinross, Scotland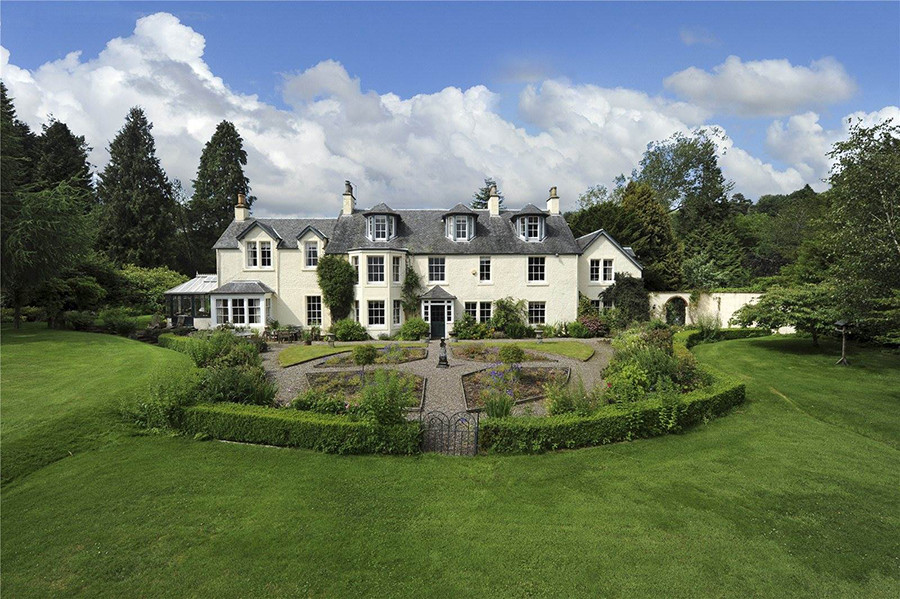 Fossoway Lodge is a handsome and traditional estate set on a superb parcel of land in the heart of Scotland. Within its 198 acres of grounds are lovely, mature gardens of fragrant azaleas and rhododendrons as well as a pond, croquet lawn, and rushing stream. Pheasants, game, trout, and ducks thrive in its 53 acres of woodland and the leg of the River Devon that runs adjacent to the property. Recently renovated and meticulously kept, the seven-bedroom primary residence features fireplaces, flagstone flooring in the spacious kitchen, and windows with southern exposure offering far-reaching views.
Wyoming Wonderland
Jackson, Wyoming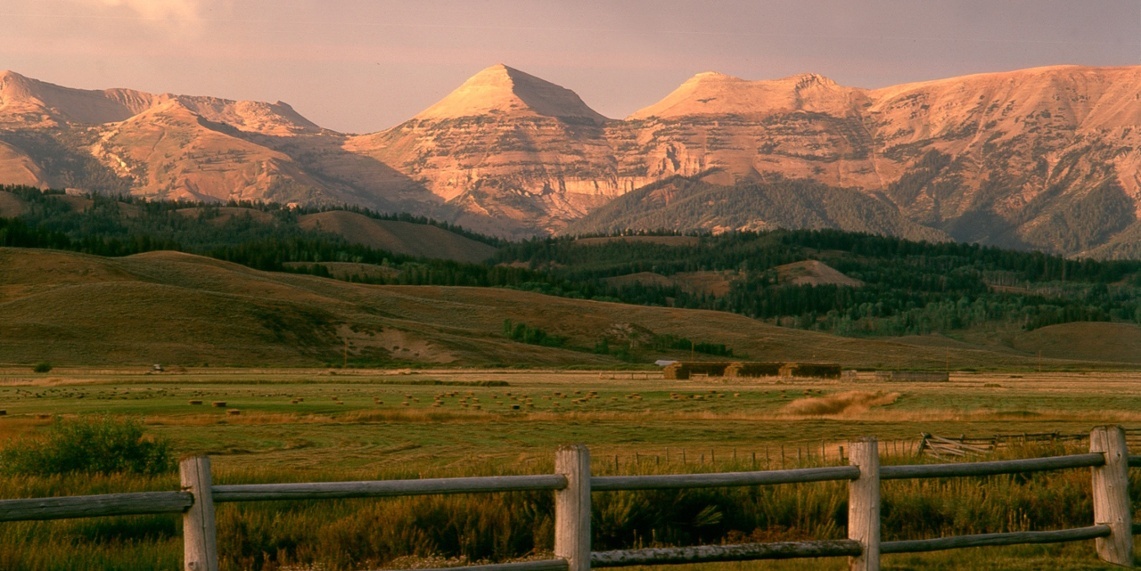 Little Jennie Ranch offers an incomparable Western experience on its 3,011 acres of meadows, pastures, and forests. This incredible working cattle ranch can support up to 1,400 head of cattle, and its mountain streams are flush with healthy trout. Scenic vistas of the surrounding snowcapped mountains and Bridger-Teton National Forest unfold for miles in every direction. The main residence is a charming two-story log home, and several rustic cabins provide additional guest accommodations. The opportunities for outdoor recreation, including fishing, hunting, skiing, hiking, snowshoeing, and horseback riding, are virtually limitless.
Brazilian Beauty
Rio de Janeiro, Brazil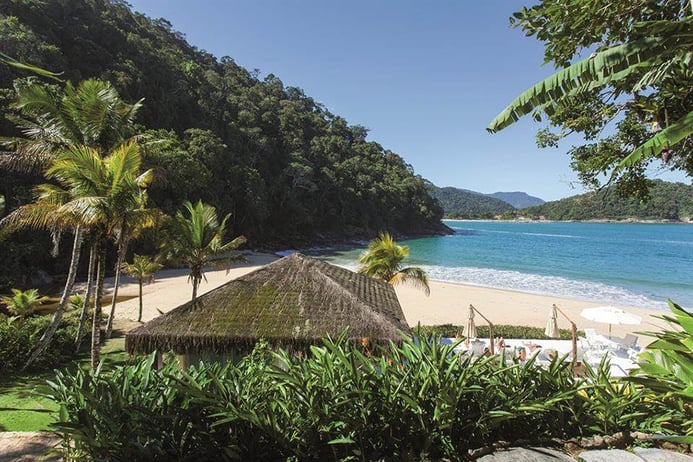 This expansive seaside property extends some 420 acres along Brazil's Atlantic coastline and offers two private beaches on the estate, as well as three additional beaches within the resort compound. Each of its 11 bedrooms boasts ocean views, and terraces, both covered and open, provide the perfect perch for basking in the tropical breezes. Tucked away at the edge of the rainforest, this resort maintains its own power and water supply, with the convenience of a marina, fitness center, golf course, heliport, and shopping center all nearby.
Mountain Seclusion
Telluride, Colorado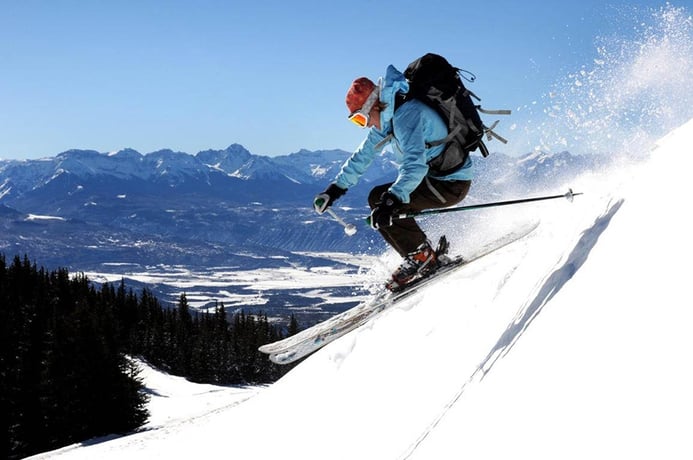 For the ultimate in exclusive ski getaways, the 12 private ranches of the Cimmaron Mountain Club present a luxurious alternative to the lines, crowds, and hassles of conventional ski resorts. Two thousand acres of pristine powder in one of Colorado's most desirable regions are shared between a select group of owners and offer more skiable terrain than Aspen Mountain. Each ranch sits on over 100 acres and commands incredible mountain views. Fresh spring water and dependable power are delivered via underground pipelines. Year-round recreation options include hiking, mountain biking, climbing, and horseback riding.
Historic Hunting Lodge
Segovia, Spain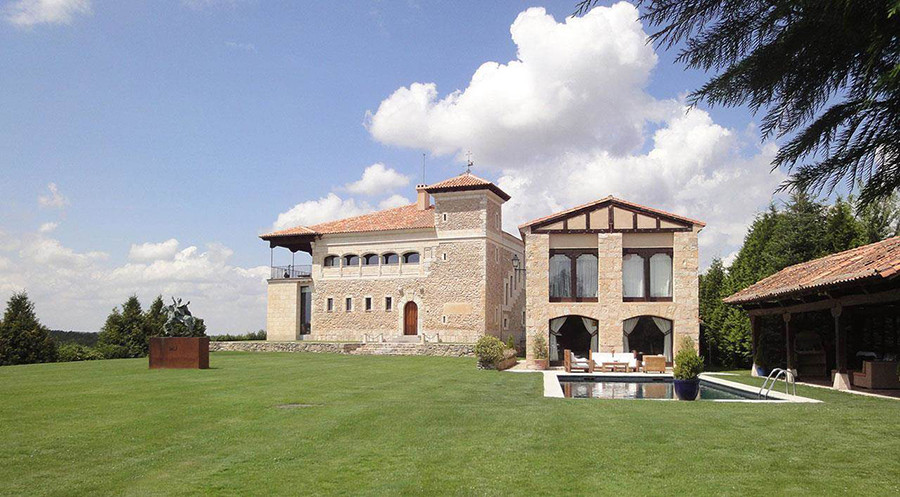 This spectacular hunting estate, just an hour from Madrid, has been a treasured retreat since it was built in the 12th century. Constructed solidly of stone and wood, its palatial proportions include 13 bedrooms and 13 bathrooms, all outfitted with modern luxury conveniences. This home's hilltop location makes for boundless views of the surrounding wooded countryside, with covered terraces for outdoor relaxation and reprieve from the afternoon sun. The adjacent guest house and cottage, also dating from the 15th century, provide spacious accommodations for guests or groundskeepers. After a day in the neighboring woods, relax with a stroll in the gardens or a dip in the swimming pool.