Dubbed "Space City" in the 1960s after becoming home to NASA's Manned Spacecraft Center (now Johnson Space Center), Houston has grown from its wildcatter oil days to a world energy center and hub for the internationally renowned Texas Medical Center, the largest medical complex in the world.
Aside from its well-developed industries, cultural activities in Texas's most cosmopolitan city abound, with museums, theaters, music festivals, and world-class restaurants on your doorstep. In fact, the hardest thing might be deciding where to spend your time in this sprawling, upscale metropolis—America's fourth largest city.
Downtown
The Houston International Jazz Festival (August 4-6) kicks off Jazz Month in Houston, bringing artists from around the world and a diverse mix of entertainment styles to the Downtown Revention Music Center.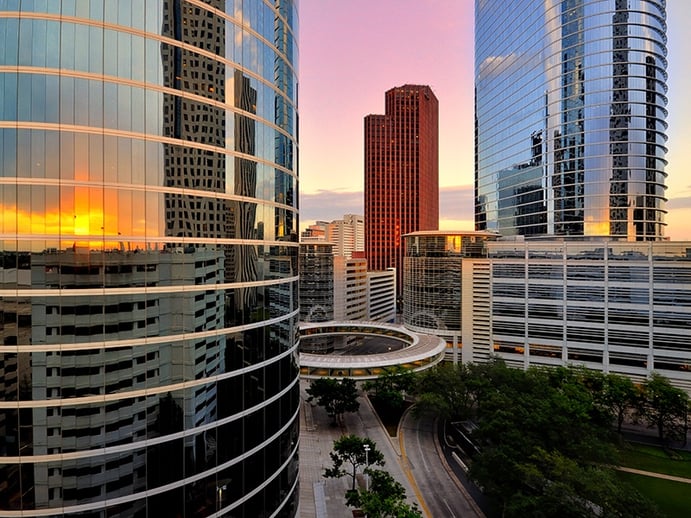 Prior to Super Bowl LI in February 2017, Downtown was revitalized with new hotels and restaurants, expanding beyond landmarks such as culinary hot spot The Grove at Discovery Green park and Vic & Anthony's, a classic steakhouse adjacent to Minute Maid Park baseball stadium.
Downtown, award-winning Pappas Bros. Steakhouse is the top pick for prime steaks and an encyclopedic wine list, while Potente proffers contemporary Italian fare in a sleek setting. For entertainment, Houston offers world-class, year-round resident companies in all of the performing arts—from symphony to ballet.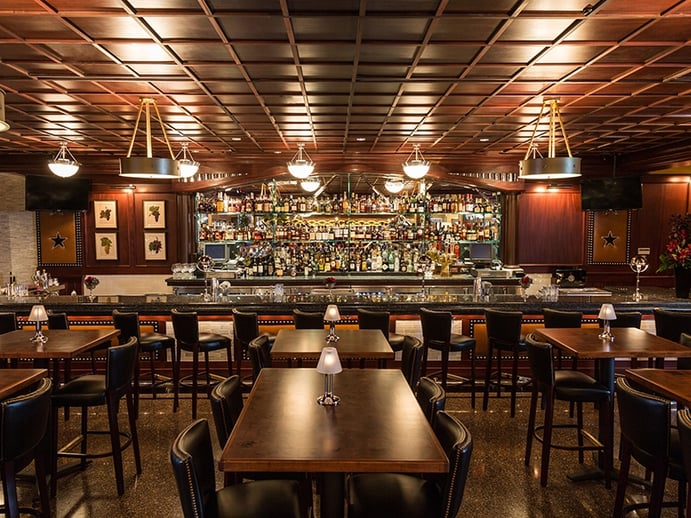 "Attractive to young urban professionals looking to live in the heart of the action, Downtown is the city's central business district," says Nancy Almodovar, President and CEO of Nan and Company Properties, the exclusive affiliate of Christie's International Real Estate in Houston.
Downtown is attractive to young urban professionals looking to live in the heart of the action
Located in Downtown's theater district, the Wortham Theater Center is home to both the Houston Ballet and the Houston Grand Opera. The Houston Symphony showcases classical music in addition to jazz and more, and a favorite stop before or after the show is Brennan's of Houston, where upscale New Orleans Cajun-Creole fare and a weekend jazz brunch are served.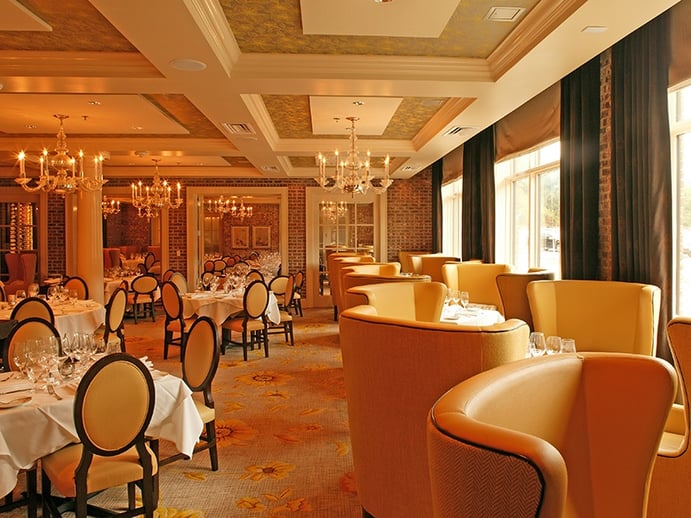 Also on the edge of Downtown you'll find Austin-born smash hit The Continental Club, which caters to every rockabilly, roots, and country soul in town.
River Oaks
In River Oaks, Houston's most upscale neighborhood, visitors can enjoy the fascinating architecture and expansive lawns of the city's first mansions, as well as newer modern condo apartments and residences.
"The architectural diversity of River Oaks—Dutch Colonial, medieval-style châteaux, Georgian, or mid-century modern—is just one of its many attractions," Almodovar says. "Many residents have even sought to have their homes placed on the city's list of historic landmarks."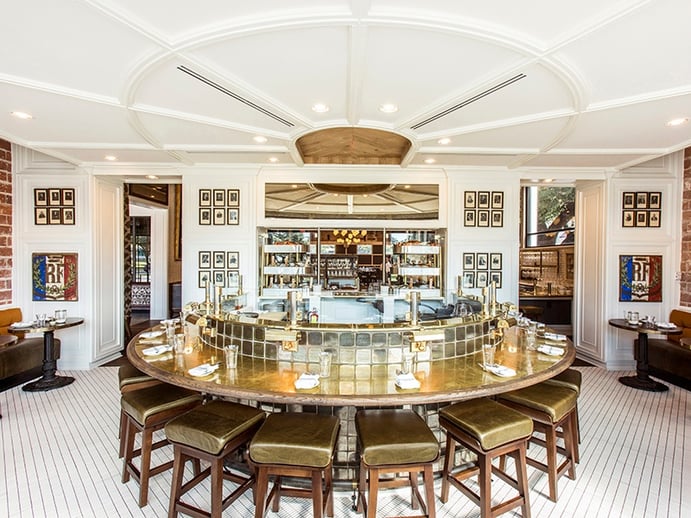 Notable restaurants to try include State of Grace, where Gulf Coast oysters and fanciful Southern fare are served inside a polished, buzzy space, or SaltAir Seafood Kitchen for innovative seafood in a contemporary setting.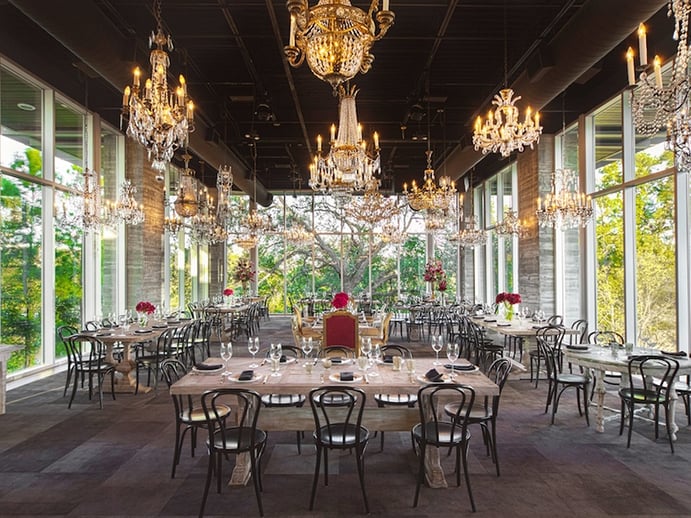 Heading toward Memorial, a quiet and lovely tree-flocked suburb, The Kitchen at The Dunlavy serves breakfast in a glass-enclosed "tree house." Bayou Bend Collection and Gardens is nearby: amid 14 acres of organically maintained grounds, an array of paintings and decorative arts are housed inside a John Staub and Birdsall P. Briscoe-designed mansion.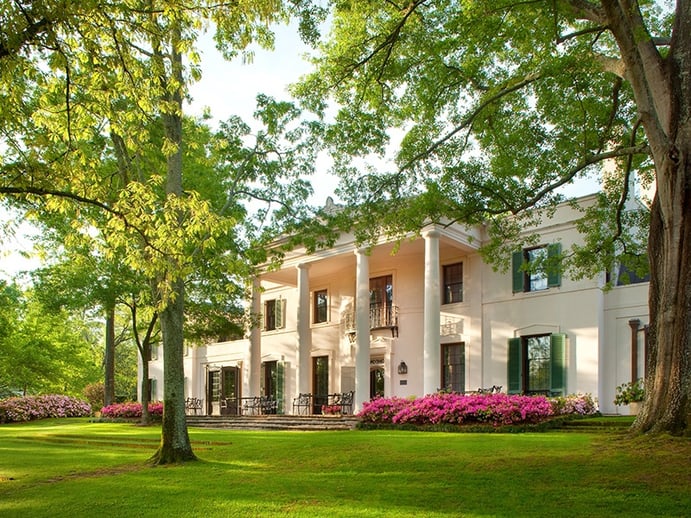 Follow up with a steak or game dinner next door at Brenner's on the Bayou, an oasis of green rolling lawns and plush furnished decks overlooking the waters of Buffalo Bayou.
Museum District
The Museum District attracts visitors from all over the world, who make the pilgrimage to the Museum of Fine Arts, The Menil Collection and the adjacent Rothko Chapel, and the Contemporary Arts Museum. The plaza around artist Mark Rothko's chapel, which contains his work and is surrounded by calming green space, will host jazz bands as part its 2017 Summer Series.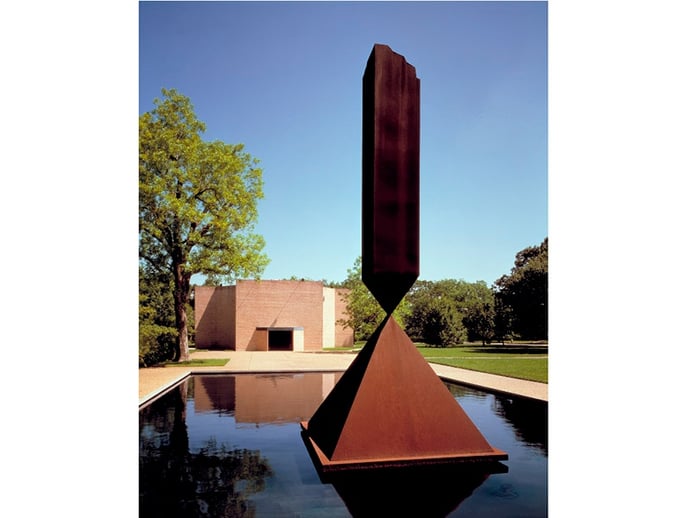 "The pedestrian-friendly Museum District is brimming with cutting-edge life sciences, historic artifacts, and brilliant masterpieces that provide unparalleled inspiration to patrons every day," Almodovar says.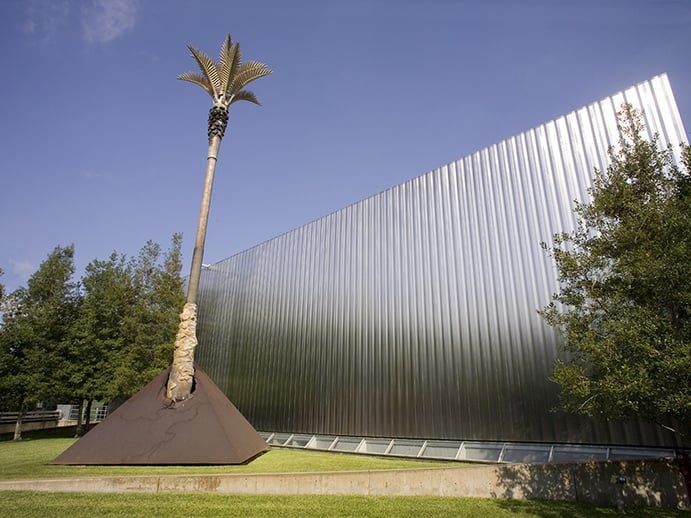 Nature lovers will enjoy the McGovern Centennial Gardens in Hermann Park, which are known for their beautiful roses, and Hermann Park's Art in the Park, a project launched in 2014 to showcase site-specific works by international artists including Yinka Shonibare and Louise Bourgeois.
Nearby, in eclectic Montrose, you'll find jazz venue Cezanne, plus farm-to-table restaurant Underbelly and Hugo's for authentic Mexican fare, both run by James Beard Award winners. Elegant sushi and Asian-fusion reign at Uchi, an Austin-born success story.
Rice Village
The best shopping can be found at Rice Village in West University, a choice neighborhood with schools and small parks.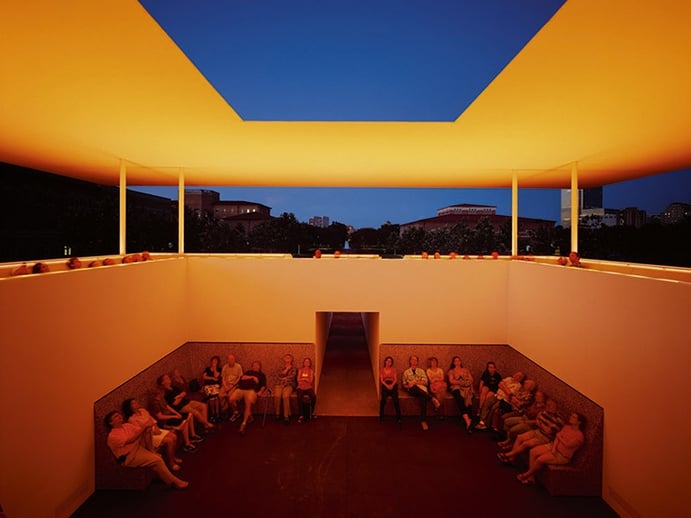 "Nestled between Highway 59 and the 610 Loop, the tree-lined West University area is one of the most sought-after residential districts in the city," Almodovar says. "Home to Rice University and the pedestrian-friendly Rice Village Shopping Center, the neighborhood appeals to families and young professionals alike. The Village, as it is known by locals, has been one of Houston's oldest and best-loved shopping destinations since the 1930s."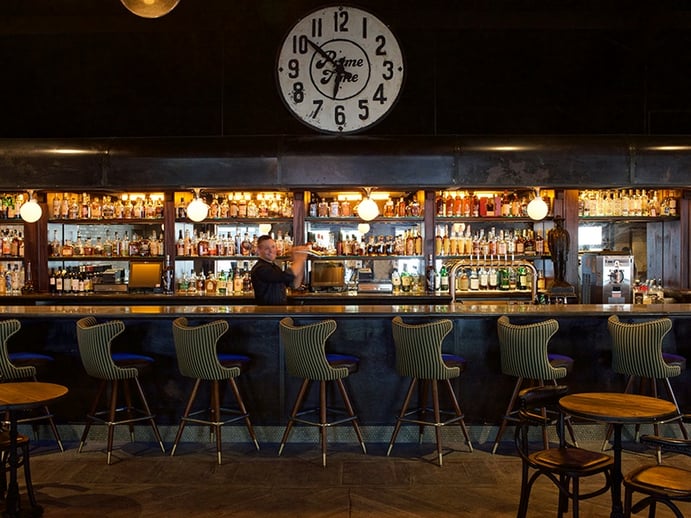 Beautifully preserved Rice University is home to James Turrell's Twilight Epiphany Skyspace, a must-see pyramid-like structure that projects light shows onto its ceiling to enhance both sunrise and sunset. For live music of every kind, visit Goode's Armadillo Palace on Kirby Drive. Catch live acts in the open-air backyard, or refuel in the expansive restaurant and bar, where the menu comprises iconic Texas fare, from grilled quail to south-of-the-border seafood campechana.
Uptown
For high-end international shopping, there's nothing like The Galleria, the largest mall in Texas, located in the Post Oak/Uptown area. Packed with fine jewelry boutiques, polished department stores, and chic bars and restaurants, recommended dining includes the new London-born Yauatcha, a sophisticated Cantonese dim sum house and lounge with an edgy design and in-house patisserie.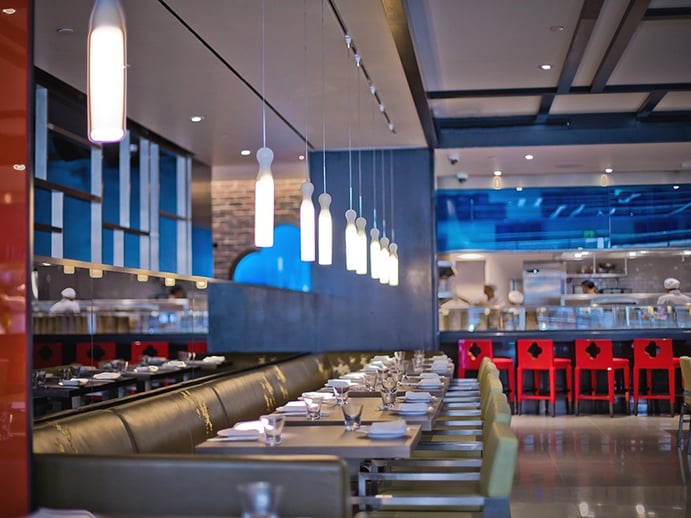 "Uptown is the destination for upscale anything. Soaring business towers and extravagant high-rises designed by renowned architects blend seamlessly with high-end boutiques, resulting a setting that is nothing less than fabulous," Almodovar says.
Whatever you're looking for in Houston—a taste of the South, all styles of music, mind-provoking performance, or the latest fashion—there is sure to be a neighborhood that fits your wish list in this lively and diverse city.