With its endless miles of scenic shoreline, charming villages, and pristine islands, the coast of Maine has been a popular vacation destination for well over a century. Today, Maine offers incredible scenic beauty along with an evolving, dynamic cultural scene.
LandVest, Christie's International Real Estate's exclusive affiliate for Maine and much of New England, specializes in waterfront properties, islands, great village properties and distinctive farms throughout the state. Today, we feature the midcoast area, served by LandVest's Camden office. The midcoast region is loosely defined by the little fishing town of Boothbay to the south and by the rural villages surrounding Blue Hill to the north. It also includes hundreds of gorgeous islands just offshore in Penobscot Bay, Muscongus Bay, and Blue Hill Bay.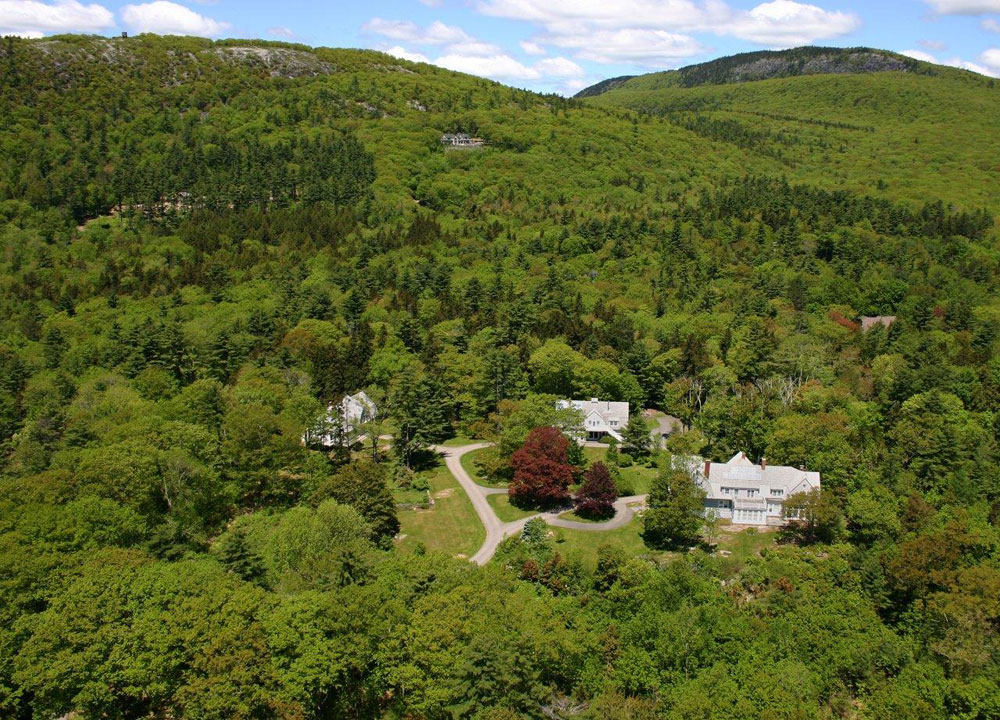 Part of the appeal of the area is that in many respects, little has changed in the many decades since it became a vacation destination for wealthy Boston, Philadelphia, and New York families at the end of the 19th century. Like the famed "rusticators" of days past, people are drawn to the state for its privacy, down-to-earth social attitudes, and a relaxed pace. Sparkling blue seas, clear lakes and ponds, clean air, and thousands of acres of conserved land—all quite literally in resident's backyards—inspire a deep connection to nature and offer incredible opportunities for outdoor recreation.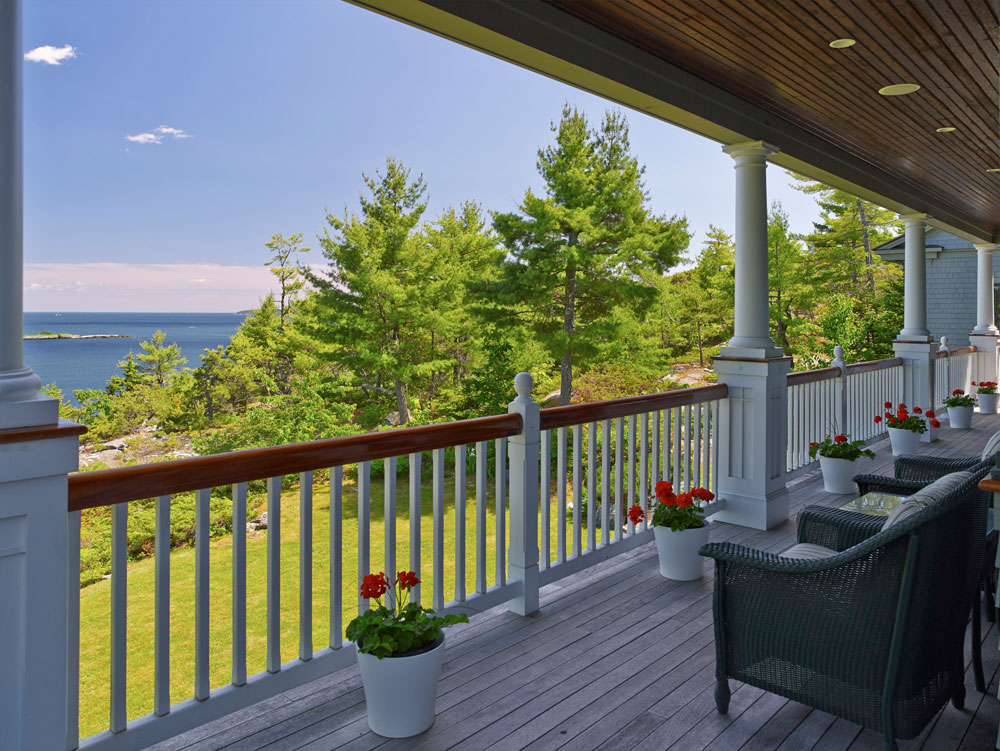 The famed windjammer fleet offers day sails and week-long adventures on Penobscot Bay. Sea kayaking and SUP tours and adventures are readily available. Hundreds of miles of hiking and mountain biking trails wind through Camden Hills State Park and dozens of conservation parcels that allow public access. Ragged Mountain and the Camden Snow Bowl offer year-round recreation, with a recently expanded ski center offering decent downhill slopes with views of the Atlantic Ocean as well as groomed cross-country trails—all with little to no lift lines and a decidedly laid-back, friendly atmosphere.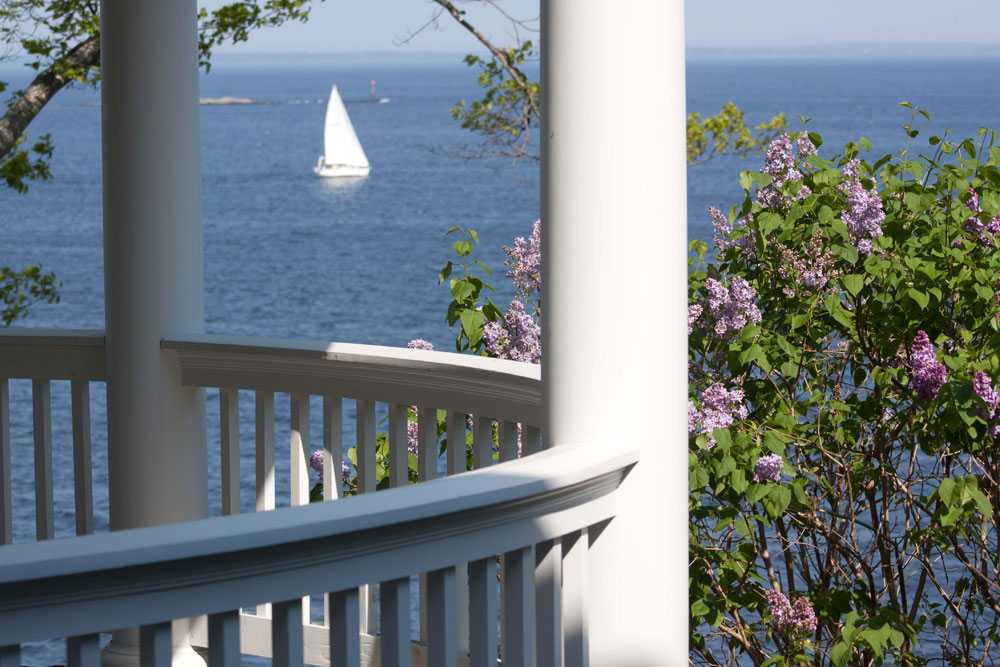 The midcoast region's many peninsulas and miles of winding shorefront also offer endless opportunities for exploring timeless villages by car or bicycle. Visitors and residents alike appreciate the classic New England architecture, historic towns, and picturesque harbors such as Port Clyde at the end of the St. George Peninsula that characterize this prized region.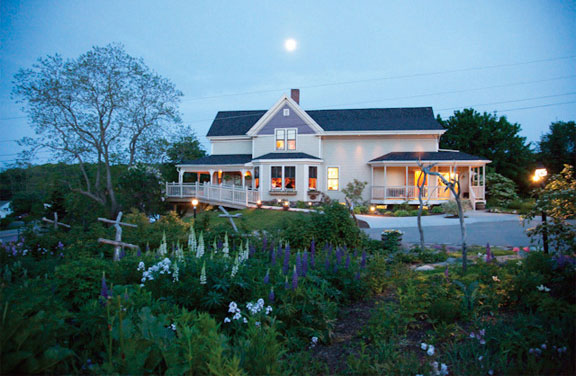 Maine's tradition, history, and unspoiled natural beauty have earned the loyalty and love of generations of its summer residents. Baby Boomers discovered Maine as a retirement destination and helped fuel the peak real estate markets of 2005 and 2006. With retirees, summer residents, and short-term visitors forming the foundation, there's a new demographic making a significant impact on the region. The vibrant summer culture has now developed into a thriving year-round community.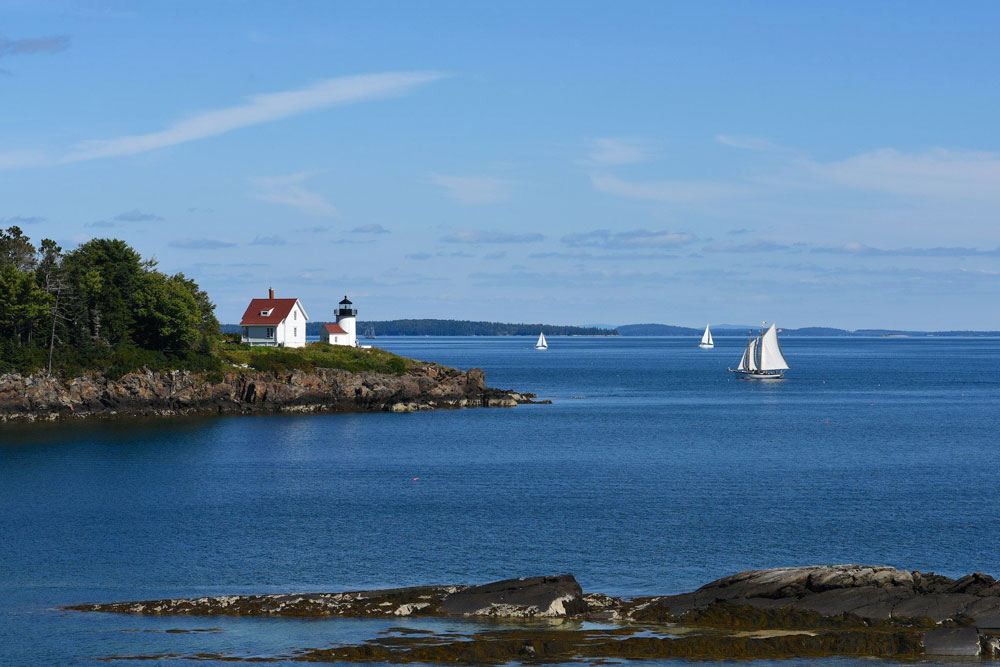 In the 1980s, the coastal communities saw an influx of young adults moving or returning to the state from other areas as they sought the quality of life that its small towns offered. They brought the energy, enthusiasm and broad perspectives of people with a clear intention, ready to take on new projects, eager to invest in their new homes. This drive most notably fueled the transformation of Belfast and Rockland, which now offer world-class restaurants, art galleries and museums, and a thriving year-round community.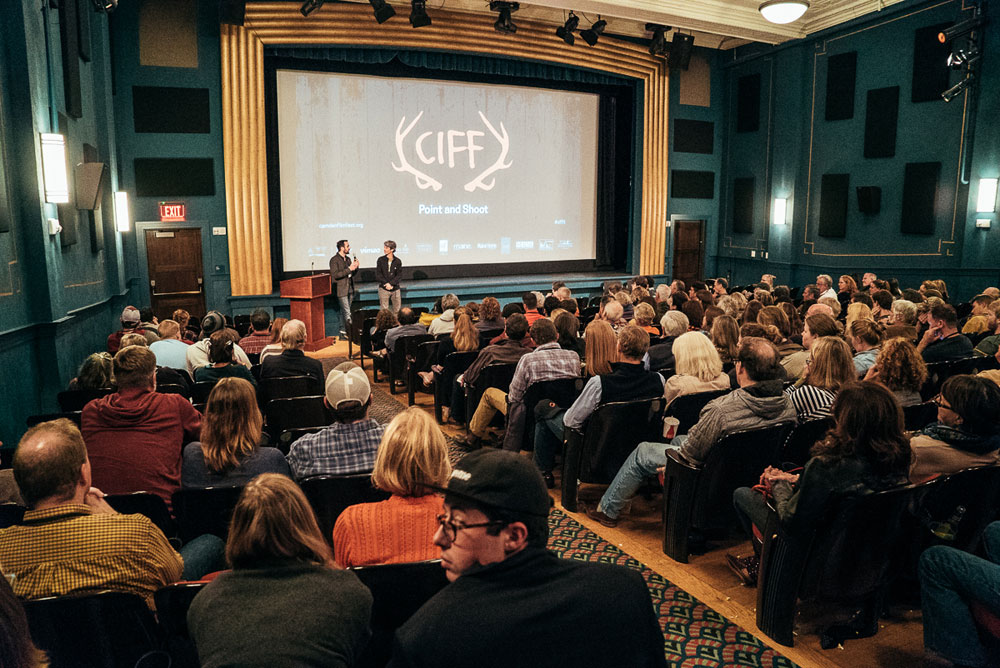 The "creative economy" powering the new wave of interest in the state is evidenced by the growth and vigor of the Camden International Film Festival, Pop Tech, the Camden Conference, Maine Media Workshops, the Center for Maine Contemporary Art, the Strand Cinema, and the Center for Furniture Craftsmanship, among many other resources. Restaurants such as Primo in Rockland (opened by Price Kushner and James Beard Award–winning Chef Melissa Kelly 16 years ago) have a dedicated following among locals and attract visitors from all over the world. Art galleries, fine accommodations, stylish retail businesses, clubs, events, and social groups have all followed suit. Infrastructure and services have improved across the board.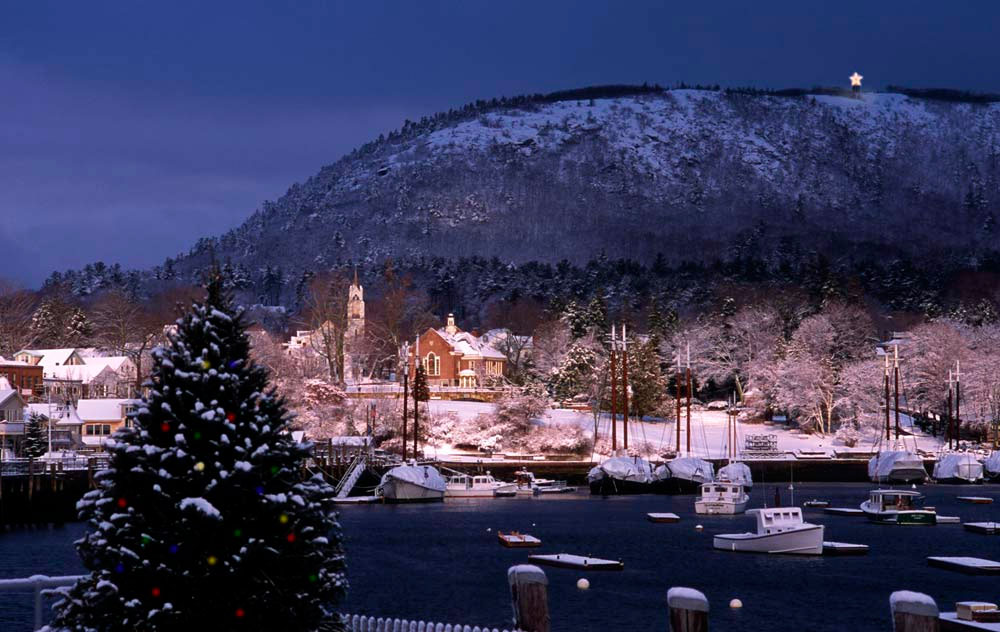 These changes are impacting the luxury real estate market. Unlike the "rusticators" who summered here in the first half of the century, today's buyers want vacation homes with first-class amenities. They place high value on properties within walking distance of village centers and social activities. They don't come for the entire summer any more, but come and go, so proximity to airports is important to them.
Younger buyers in their 30s and 40s—many with small children—are entering the luxury market in ever-increasing numbers. Most still do not have the financial means to make a significant direct impact on Maine's high-end real estate market. However, these young buyers are having a profound secondary effect in the meantime, because they are bringing their expertise, energy, and enthusiasm to small businesses and community groups. Their expanded worldview and experience stimulates new growth, improves the quality and character of services, and attracts buyers at all levels, including those at the top end of the market.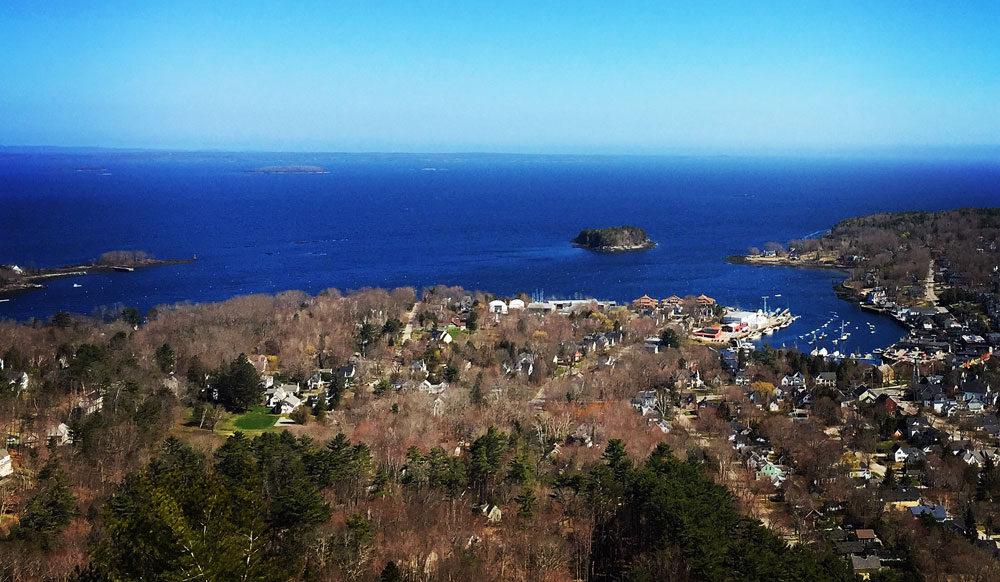 Most people taking a serious look at Maine real estate for the first time are surprised to see how accessible the finest properties are. True, given that Maine is tucked away up in a corner of the country, it takes a little more effort to get there; but connecting through small airports to coastal communities and islands means easy access for many visiting residents. Considering the wealth of opportunities for cultural and educational enrichment, Maine's properties represent some of the best values for waterfront property anywhere in the country. From classic saltwater farms to Shingle-style cottages resting on bold granite ledge and private island retreats, midcoast Maine properties provide today's buyers with exceptional value in an exciting, vibrant, year-round community.
For more information on Maine's luxury properties and lifestyle, visit LandVest at www.landvest.com.
By LandVest Regional Manager and Principal Terry Sortwell, and Project Managers Shannon Thompson and Joseph Sortwell