Created by Prince Karim Aga Khan, who fell in love with the natural beauty of the north Sardinian coastline, Porto Cervo began its life in the 1960s. After setting up a consortium of investors with the aim of developing the area, the Aga Khan commissioned three renowned architects – Michele Busiri Vici, Luigi Vietti, and Jacques Couëlle – to design a new coastal tourist retreat. Thanks to the Aga Khan's connections with the world's rich and famous, Porto Cervo soon became the place to be: a resort renowned for its mix of discretion and exhibitionism, formality and extravagance.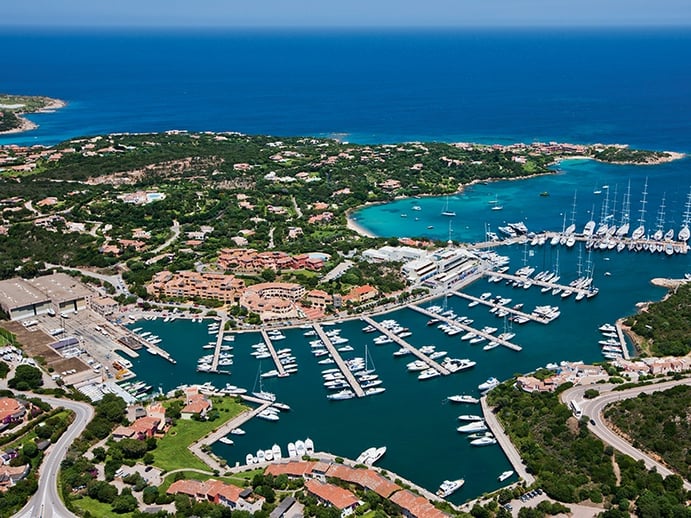 Today the village is the glamorous heart of the island's Costa Smeralda, or Emerald Coast. With its spectacular coastline, and some of the world's finest white-sand beaches lapped by aquamarine waters, Porto Cervo continues to draw in the most discerning visitors, amply catering to their recreational needs on and off land. Nestled in the harbor, the 700-berth marina is home to a fine yacht club, founded by the Aga Khan in 1967, and can host motor yachts and superyachts alike.
A 10-minute drive from the center of Porto Cervo takes you to possibly one of the most beautiful golf courses on the planet. Set amongst natural lakes and Mediterranean terrain perfumed with juniper, myrtle, and wild strawberry, the 18-hole course at Pevero was designed by American architect Robert Trent Jones. And with unforgettable views over the Gulf of Pevero and the bay of Cala di Volpe, the clubhouse is an enduringly popular spot for lunch.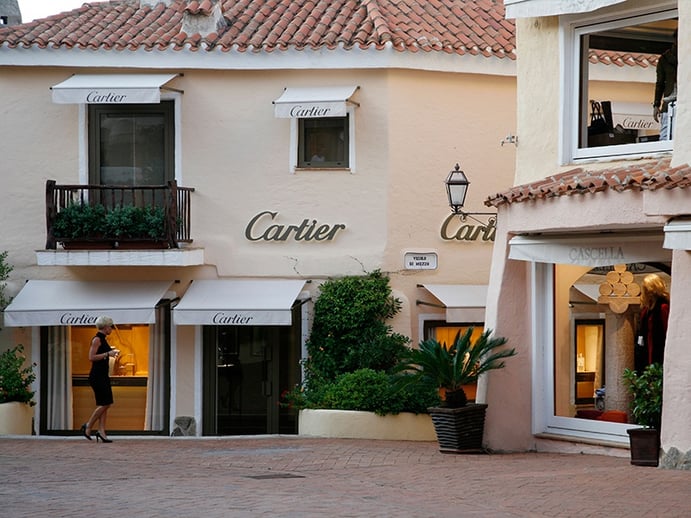 The center of Porto Cervo has retained its original small-village charm, with its Piazzetta and narrow streets full of boutiques. Here, the likes of Dolce & Gabbana, Bulgari, Prada, and Cartier rub shoulders with innovative pop-ups that appear in the high-season months – Chopard, Bugatti, and iconic London store Harrods were among last year's offerings.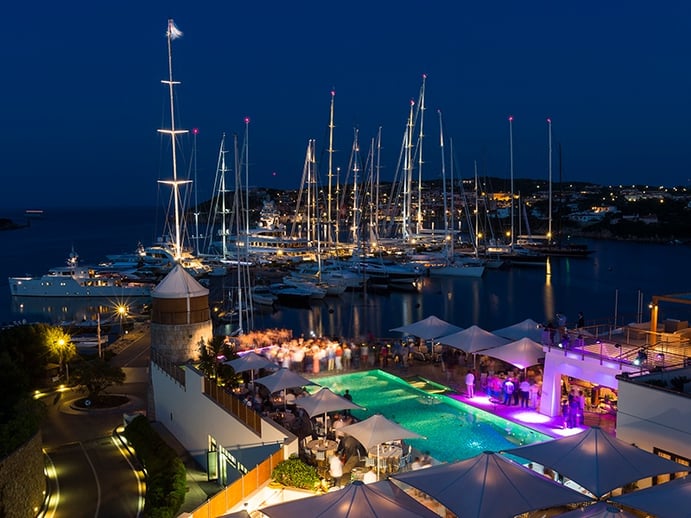 Like many Mediterranean villages, Porto Cervo comes to life after dark. A long-time favorite, Ristorante Gianni Pedrinelli sits on the edge of Golfo del Pevero, and defines itself as a home away from home for food and wine connoisseurs.
One of the best places for locally caught seafood, Il Pescatore is a culinary icon in the summer months. And for after-dinner drinks, stylish Aqua Lounge comes with a marina setting and huge terrace overlooking the harbor.