The girasol opal takes its name from the sunflower, because of the gemstone's play of bluish light that seems to follow the sun. Follow the sun to the Caribbean isle of Saint Barthélemy to discover another Girasol, a jewel set in a paradisiacal landscape beside the shimmering blue sea.
The Girasol Estate, built by banker and businessman Benjamin de Rothschild, was conceived as a secluded getaway for a family and its guests, offering the ultimate in privacy, comfort, and luxury.
Among St Barths' most desirable estates, at this time and for the foreseeable future.
This Girasol resides on nearly 7.5 acres of lush tropical greenery (some 600 species) on the beach of Marigot Bay, a protected nature reserve, with 525 feet of private beachfront. The estate comprises the main house and guest villa, and a two-bedroom caretaker's house.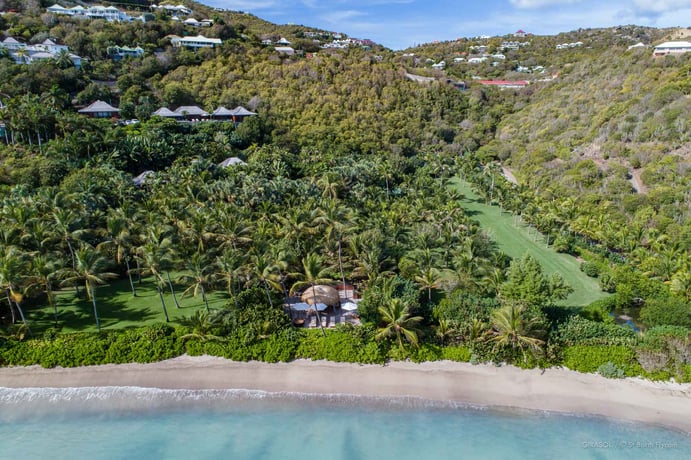 The waterfront idyll is one of the finest properties on the island. The current owners added an array of unique features to create an intimate private home with the feel of a tropical resort. "Undoubtedly, Girasol's numerous and exceptional assets—sprawling manicured grounds, stretching beach frontage, utmost privacy and incomparable equipment—easily qualify it among St Barths' five most desirable estates, at this time and for the foreseeable future," says Christian Wattiau, President, Sibarth Real Estate, Christie's International Real Estate's exclusive Affiliate in St. Barths.
The main villa's intimate interiors are done in dark, Brazilian woods, offset by walls and furnishings in warm cream tints. There is a commodious master suite with marble bath, and two en suite bedrooms, each with its own covered deck, bordered by Japanese basins and tropical vegetation. An office space can be converted to a fourth bathroom, and there is a cozy multimedia space and a fitness room, overlooking a natural lagoon, with cross-trainer, treadmill, and stationary bicycle. A wooden footbridge crosses the 100,000-gallon pool to a spacious sundeck.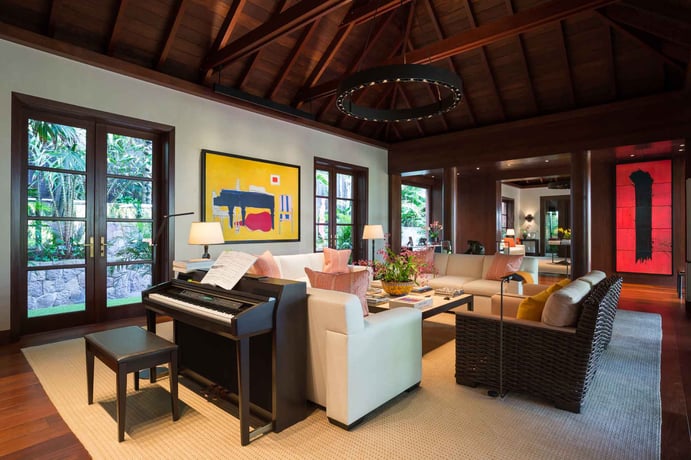 A cocoon of absolute privacy, ahead of its time, out of this world.
In addition to the villa's sumptuous living and reception spaces, a wooden walkway lined with palms, shrubs, herbaceous and flowering plants, links the main house to a series of gazebos, each with its own subtle configuration: One is ideal for a cocktail hour with friends, another is perfect for a family dinner, and the beachfront sundeck, set at the edge of a coconut grove, has a full kitchen.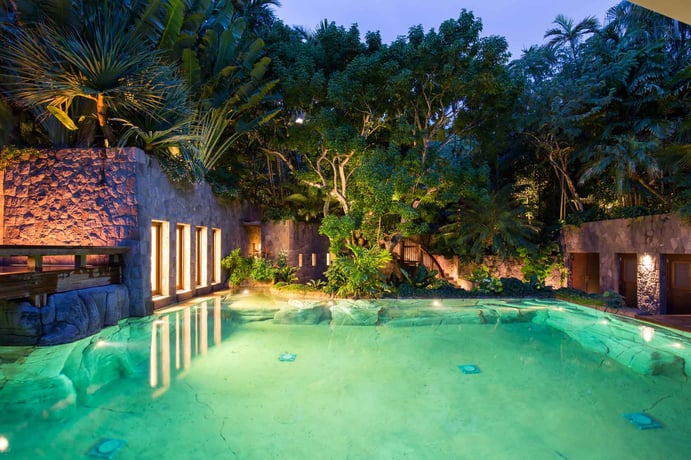 The guest house—called the Caribbean Villa—has an exotic lounge area and three bedrooms, each with an en suite lava stone bathroom, with a veranda and a swimming pool overlooking the bay and Turtle Island in the distance.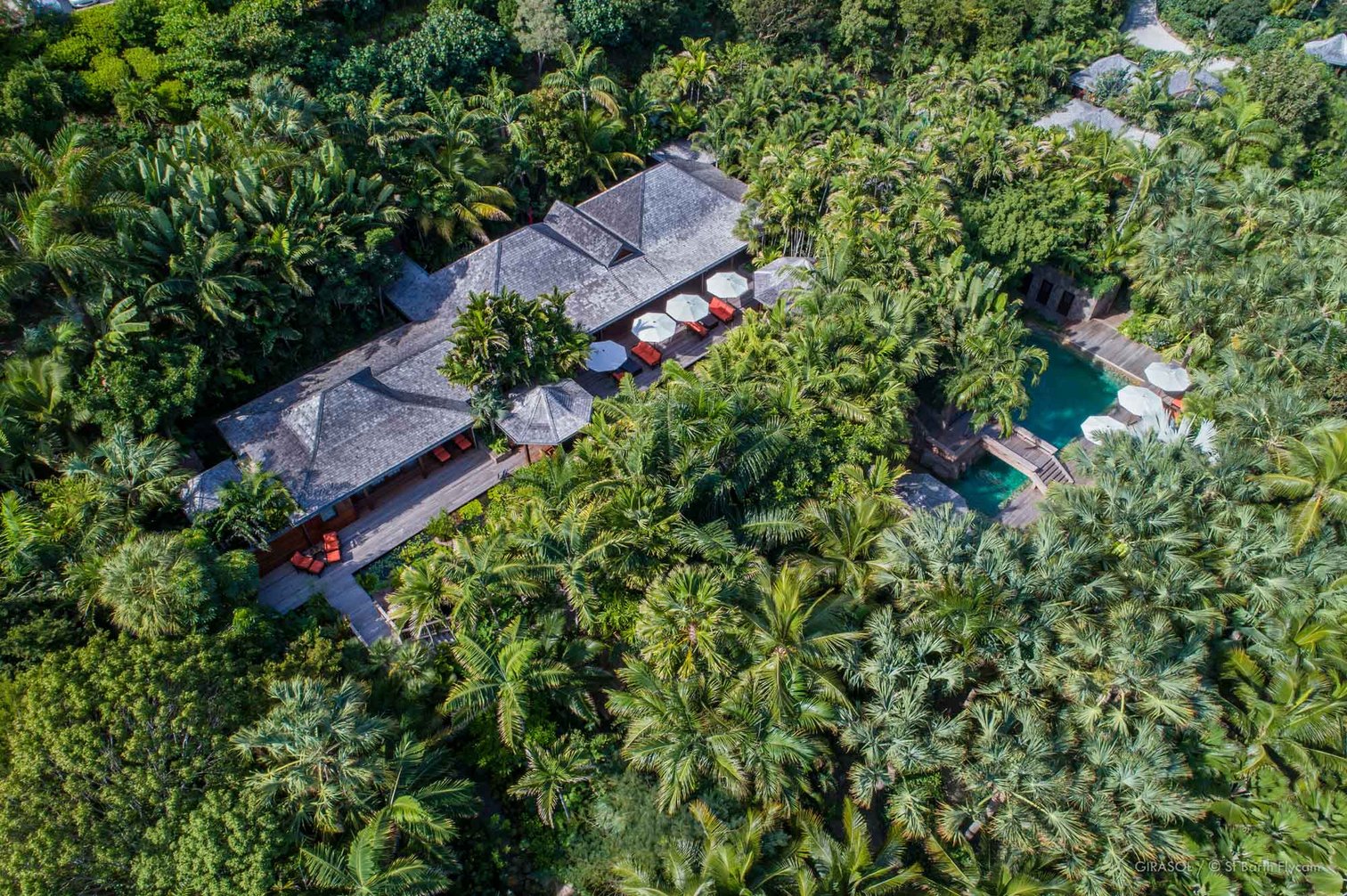 "Girasol truly is a work of art with every detail perfectly and meticulously executed. The setting is truly a paradise, graced with the sounds and floral aromas which define St. Barths' living, adds Rick Moeser, Executive Director, Christie's International Real Estate. "Whether entertaining guests or enjoying immediate family, the estate will serve as a haven for its new owners."
This is Girasol. A jewel in the sun.