Whether contemporary or traditional, a private library offers an elegant retreat. Today's private libraries may combine time-tested amenities—dark wood paneling, library ladders, grand or cozy fireplaces—with modern touches like media screens, high-speed Wi-Fi, and digitized catalogs. While a larger library can also serve as an appropriately business-like conference or meeting room, even the smallest private library furnishes a home with gracious dignity.
Contemporary in Cascais
Cascais, Portugal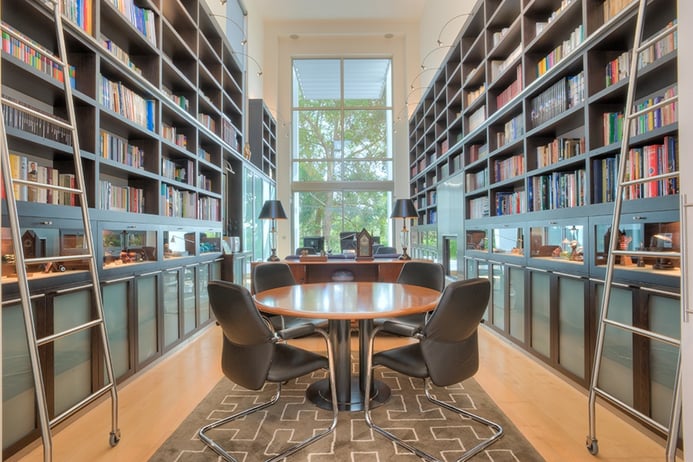 This five-bedroom, three-story villa in Quinta Patino features golf course views, mature trees, and private indoor and outdoor pools along with all the benefits of Portugal's most exclusive and secure gated community. While the master suite commands the upper level, the basement includes a gymnasium, sauna, and Turkish bath plus an apartment for staff. The two-story library boasts magnificent natural light from the full-height window at one end, a sleek fireplace in the inviting sitting area, and extra-high shelves accessed via two library ladders.
North Carolina Neoclassical
Charlotte, North Carolina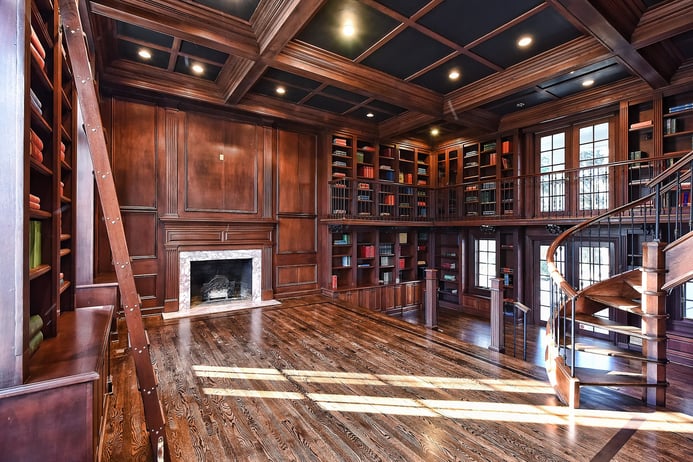 The library in this Neoclassical five-bedroom residence exemplifies this home's traditional feel. The mahogany-lined retreat's coffered ceiling and curving, wrought-iron staircase to the mezzanine level recall the 18th-century reading room at the old British Library, as does the dedicated folio shelving. A raised dais with its own fireplace creates a welcoming work area accented by full-height windows. The rest of the villa features compelling attributes such as a soaring entryway with a parquet herringbone floor and encircling gallery, a kitchen and adjoining keeping room with beamed ceilings, and French doors that lead onto a back terrace, plus a wine cellar and an elevator.
Montecito Mediterranean
Montecito, California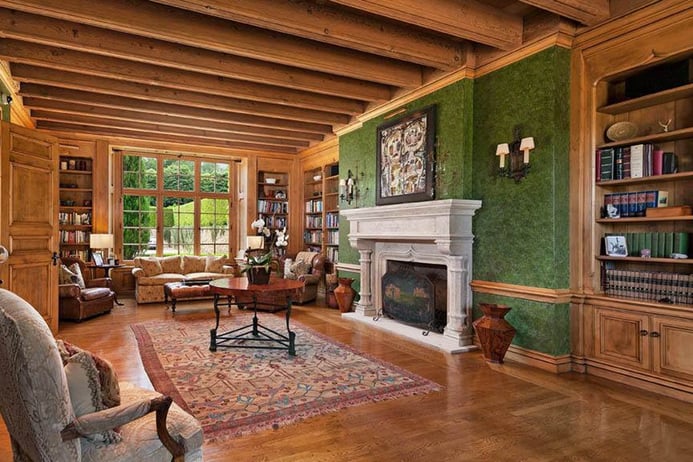 This stately, ten-bedroom estate has two guest houses, extensive gardens, and ponds in addition to a tennis court, pool, and courtyard. Located on the site of the original El Mirador estate, the property provides plenty of outdoor space for enjoying California's Mediterranean climate. The main residence features a grand entrance, great room, and a light-suffused eat-in kitchen as well as a formal dining room and den. Whether reading in front of the fireplace or simply putting their feet up at the end of the day, residents and guests alike are invited to unwind in the spacious yet cozy library.
Grand Georgian
Chappaqua, New York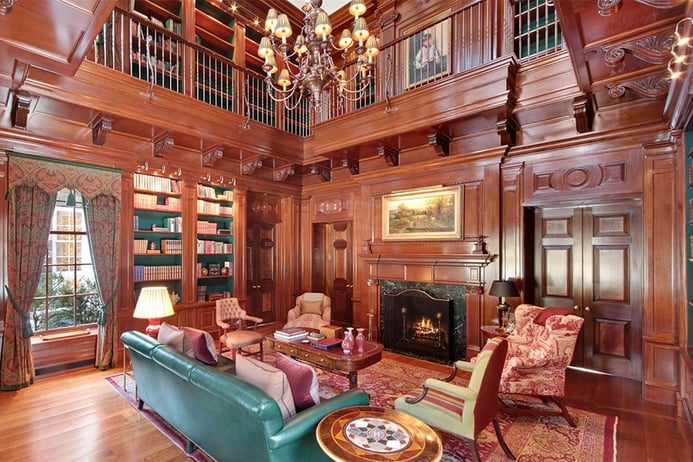 At almost 20,000 square feet, this Georgian-style manor offers elegant formality with its expansive reception, dining, and sitting rooms, master suite with sitting and dressing rooms, and large wine cellar. Modern touches include a bar and theater within the great room, a light-filled breakfast nook as well as bar seating within the spacious kitchen, and an adjoining two-story family room with window seating, built-in shelving, and a stone fireplace. An indoor gymnasium includes a sports court, and the 86-acre grounds contain an outdoor court, pool and pool house, tennis court, and hiking trails. The mahogany library boasts two stories as well as a gallery, chandelier, and fireplace.
Country Charm
Hinsdale, Illinois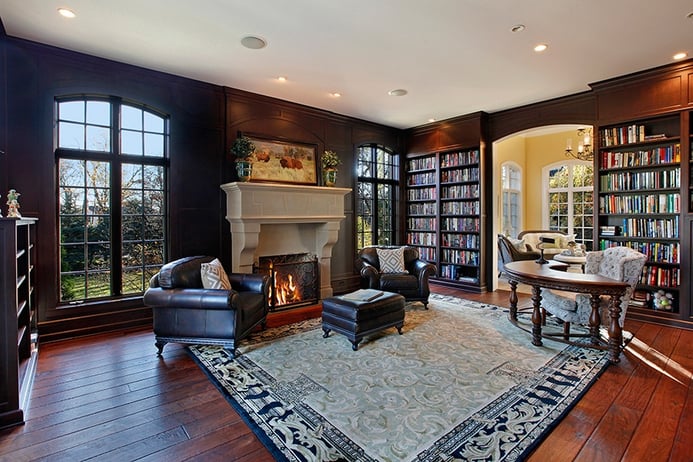 This French-style stone manor house offers European country elegance with modern luxuries like its fully appointed kitchen. Its many other notable attributes include an elevator and in-floor radiant heating plus heated patios as well as a heated walkway and driveway. The expansive master bedroom is complemented by an adjacent sitting room, a walk-in closet and dressing room, and a spacious bathroom. Three additional bedrooms reside on the second level, and the finished third floor offers additional open-plan living space along with another bedroom and full bathroom. Beautifully landscaped grounds can be viewed from most rooms including the library, which has hardwood flooring and a large fireplace.
Honolulu Heaven
Honolulu, Hawaii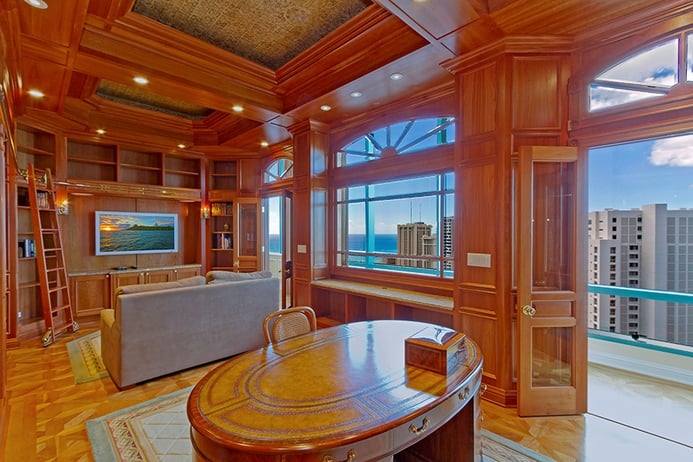 This three-bedroom penthouse at the top of Waikiki Towers offers views of Diamond Head, Waikiki, and the Pacific Ocean. With five bathrooms and two private elevators as well as a private security system, it provides both security and hospitality. Spectacular views can be enjoyed from any one of its bedrooms and many of its living areas. The building's garage is topped by three pools plus waterfalls, spas, and a hot tub. Two of the penthouse bedrooms and the dining room open onto balconies, as does the combined library-media room with cherry parquet flooring.