Beyond the national icons, something's been quietly shifting in these 1,151 square miles of landlocked border. Visitors admire Switzerland's pristine nature, economic and political stability, and, thanks to a recent change in regulation, the country's real potential as a luxury real estate market. Luxury Defined took a whistlestop tour to discover the best places to spend some quality time, and possibly find a luxury Swiss home of your own.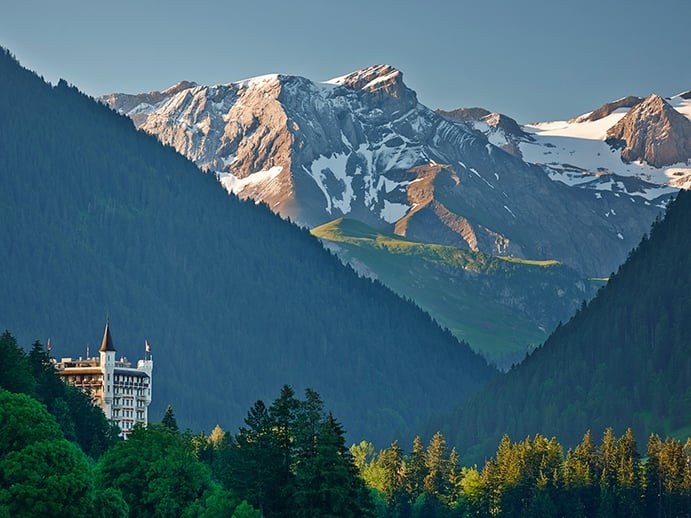 Time for glamour in… Gstaad
Classic alpine luxury reigns supreme in Gstaad. Long a magnet for the international jet set, here you're as likely to bump into royalty as you are Silicon Valley types relaxing into some serious playtime (Gstaad's tagline is "Come up—Slow Down"). The region is made up of ten chalet villages in the gentle and unspoiled Alps, with the village of Gstaad at its heart. A stroll through the well-heeled town center reveals world-class galleries, designer boutiques, excellent cafés and restaurants, and a clutch of highly regarded international schools, where students can experience the best of learning and leisure among spectacular scenery.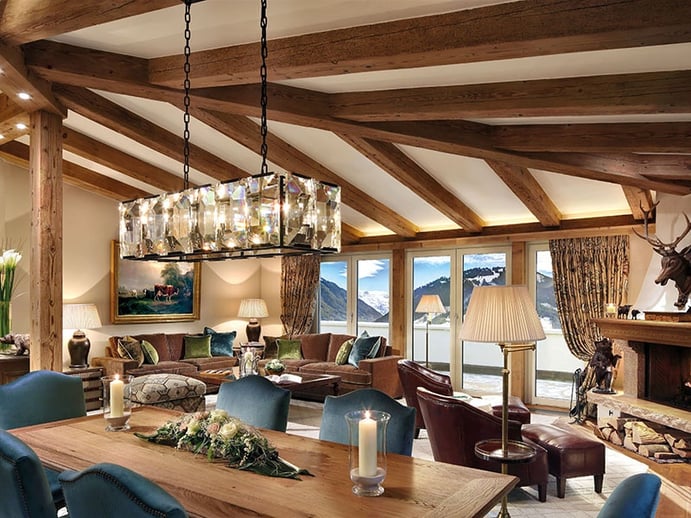 And there's much more than the obvious alpine pursuits (exceptional skiing and snowboarding) to divert one's attention in Gstaad. Opera and classical music lovers are treated to performances and festivals throughout the seasons, and all eyes are on the sky during the annual International Hot Air Balloon Festival in nearby Château d'Oex. Tennis, polo, cycling, golf, and hiking—to take part in or just watch—are all at home in this glamorous mountain playground.
Gstaad is by far the most exclusive resort in the Swiss mountains
"Gstaad is by far the most exclusive resort in the Swiss mountains," says Loïc Fuhrer of SPG Finest Properties, the exclusive affiliate of Christie's International Real Estate in the region. "It combines style, Swiss gemütlichkeit (cozy hospitality), and tradition. And in the traffic-free center of town, visitors will find the best shops, restaurants, bars, and fine hotels."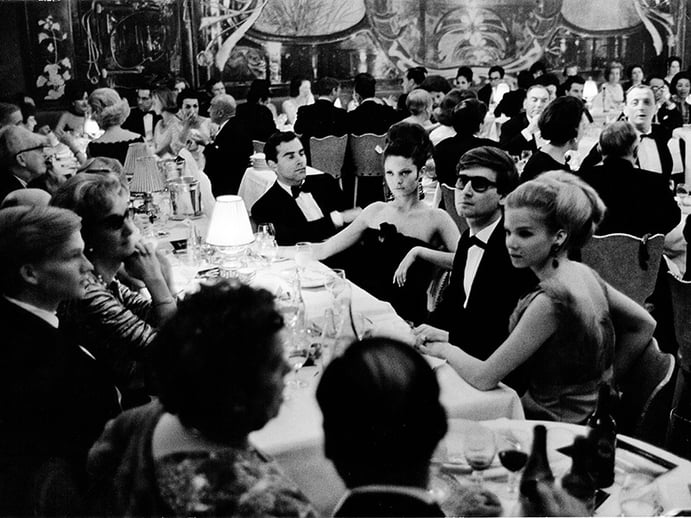 The town's undisputed grand dame of glam is Gstaad Palace, whose fairytale turrets draw the eye up to its lofty position above the town. For three generations, the gracious Scherz family has been warmly welcoming politicians, performers, and discerning guests who can't get enough of the Palace's peerless five-star hospitality—no request is too much trouble. And with the hotel's five restaurants, buzzy nightclub, exquisite spa and wellness center, and sumptuous suites, there is little reason to leave the Palace, where the golden age of seasonal travel is truly alive and well.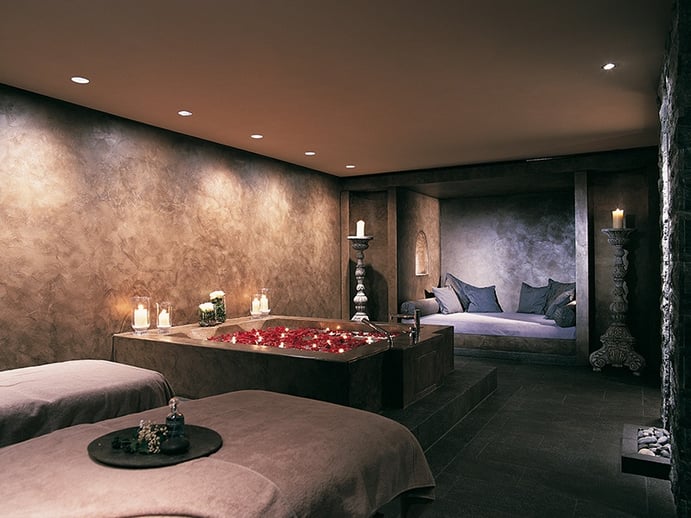 Indeed, the 23 hotel residences and 11 chalet apartments have become second homes for those who can't live without its charms: supreme style, fascinating history, views to take your breath away, and hospitality with a human touch. Add Gstaad's well-connectedness—a private airport is eight minutes away by car; Geneva just over two hours—and a visit may well turn into a regular pilgrimage.
Time for investing in… Andermatt
This former military town is undergoing an extraordinary transformation thanks to a hefty long-term investment from businessman Samih Sawiris, who fell in love with the "unadulterated natural beauty of a Swiss mountain village in the heart of the Alps."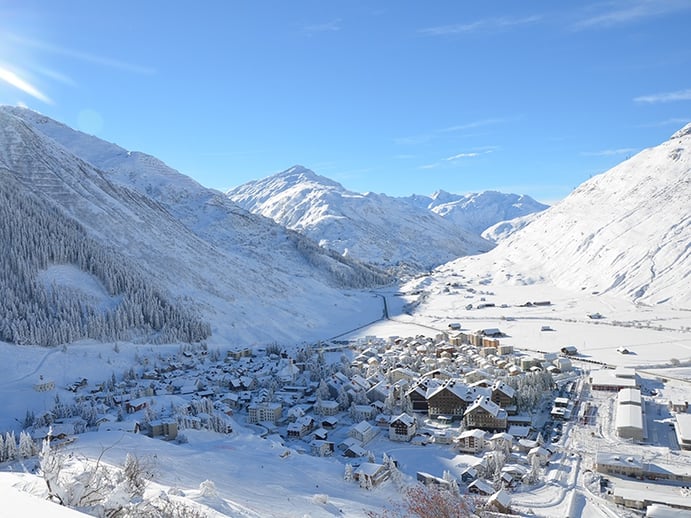 Leading the regeneration is The Chedi Andermatt, the five-star deluxe hotel and residences that opened in 2013, whose alpine-architecture exterior belies a thoroughly modern,
Asian-influenced design that's perfectly at harmony in its mountain setting. Add a luxurious world-class spa, two fine-dining restaurants (its Japanese kitchen just gained its first Michelin star), and a wine and cigar library, and The Chedi has set the tone for developer Andermatt Swiss Alps, whose further plans include upgrading the town's train station and creating a car-free pedestrian zone.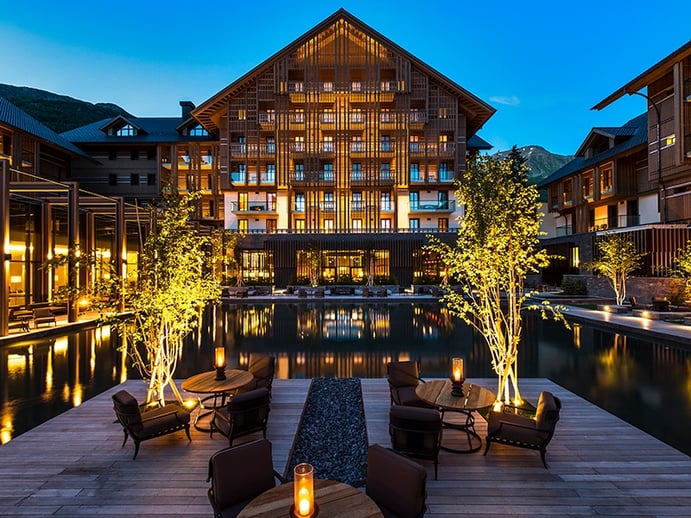 "Anyone who has stayed at The Chedi knows that it's hard to find better service or more attentive staff," says Philipp Peter of Wetag Consulting Immobilaire SA, the region's exclusive affiliate for Christie's International Real Estate. "As an owner of one of The Chedi Residences, you can make use of all the hotel's five-star services and facilities: spa, gym, restaurants, and its many beautiful lounge areas. And if you want to rent out your apartment when you're not using it, the hotel takes care of that, too."
As an owner of one of The Chedi Residences, you can make use of all the hotel's five-star services and facilities
Surrounded by snowy peaks in winter and fragrant meadows in summer, Andermatt's many attractions include its new residential developments—a mix of family apartments, hotel residences, and retail—being exempt from Switzerland's Lex Koller law, which regulates and restricts the purchase of Swiss real estate by international buyers—both as main residences and vacation homes. Restrictions include the number, size, and location of a vacation property, along with demonstration of wealth, depending on a buyer's current country of residence.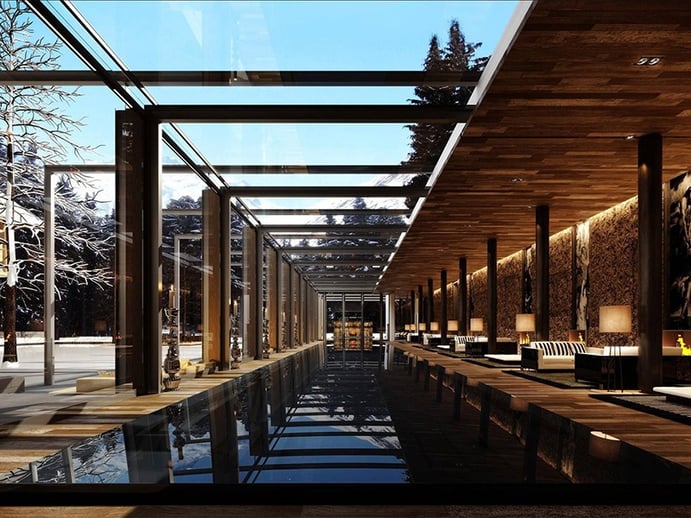 "This exemption is fundamental to the success of Andermatt," says Peter. "The village, the canton, and the Swiss government wanted to breathe new life into this historic town and create one of the world's finest ski resorts. This would not have been possible by only offering the opportunity to Swiss buyers."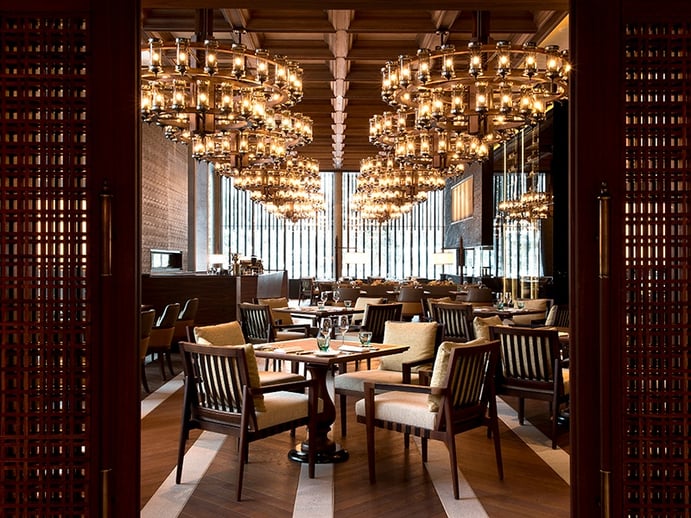 With a rich history at the heart of the Gotthard mountain pass (the main artery through the Alps since the 14th century), Andermatt also sits, geographically speaking, at the heart of Switzerland—convenient to reach from both Milan (two hours by car) and Zürich (one and a half hours by car). "I remember a morning skiing with friends last spring," says Peter. "We stopped at noon and by 2pm we were teeing off in Ascona, surrounded by palms."
"It's much more low-key than some of the more well-known alpine resorts such as St Moritz and Courchevel. But it's also very accessible: there's a private airport just 45 minutes away, which Netjets also operates from," says Russell Collins of Andermatt Swiss Alps.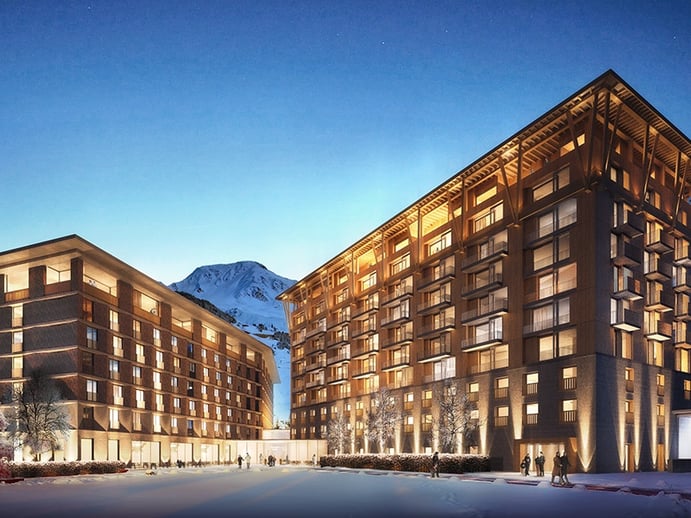 On completion, the ambitious project will boast around 500 sustainably constructed apartments in 42 buildings, 28 alpine chalets, convention facilities, and a championship golf course, all nestled among two connected world-class ski regions, Gemsstock and Sedrun.
"Everything has been thought of, from Wi-Fi to high-tech underground car parking, which means you can take an elevator straight to your apartment," Collins says. "There's also a smart-home element in most of the properties, and the MinerGie standard for low energy consumption means the buildings' eco credentials meet the very highest and newest standards."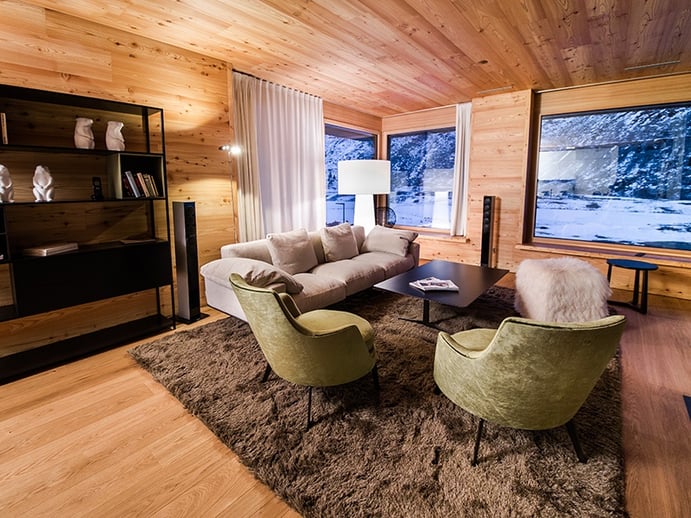 "All the resort's buildings are inspiring because of their individuality," Peter adds. "They combine contemporary architecture with the character of a traditional Swiss mountain village. Traditional and vernacular materials such as wood, stone, and glass come together to create a modern 'alpine chic' look."
What makes the development so special? "It's the only opportunity for international investors to buy and own a property in Switzerland," says Collins, adding that the "local growth story around Andermatt is very exciting."
Switzerland will always be attractive to investors... it's a place where families can enjoy an exceptional lifestyle
Peter agrees: "Switzerland will always be attractive to investors. It's politically stable, the Swiss Franc is historically strong, our international schools have excellent global reputations, and we have very convenient connections to both Europe and the rest of the world. Add our historic cultural diversity and spectacular nature, and it's a place where families can enjoy an exceptional lifestyle."