From turreted castles to today's high-tech "smart" homes, the design of significant estates may have changed a great deal over the centuries but through the years, top-of-the-line equestrian facilities haven't changed much. For homes located in horse country, from the lush landscape of Pennsylvania's farmlands to the sunny pastures of South America and the historic fields of rural England, state-of-the-art facilities are a must-have feature. These estates are designed in a range of architectural styles, but they all have superb facilities in common, most of which feature spacious stables, paddocks, and riding rings as well as spectacular views.
Red Horse Farm
Cape Cod, Massachusetts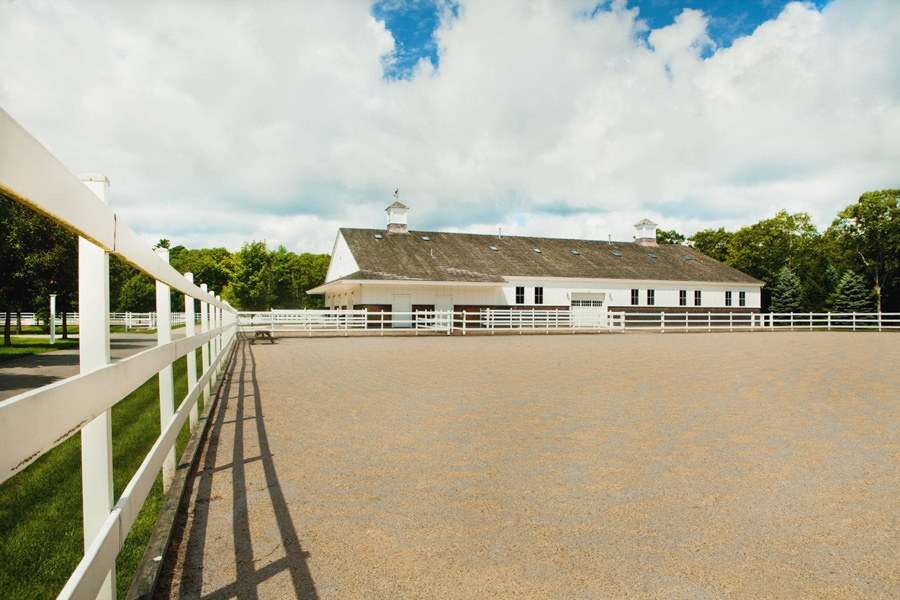 Red Horse Farm on Cape Cod is ideally located near the South Cape Beach State Park and the Mashpee Town Beach. Prime beach access aside, Red Horse Farm is situated on seven and a half pristine acres and enjoys a state-of-the-art, year-round equestrian facility. Stables are complemented by a custom-designed riding surface for both indoor and outdoor arenas, individual paddocks, a watering system, grooming areas, and a heated indoor arena with skylights, among other amenities.
Villalagos
Punta Del Este, Uruguay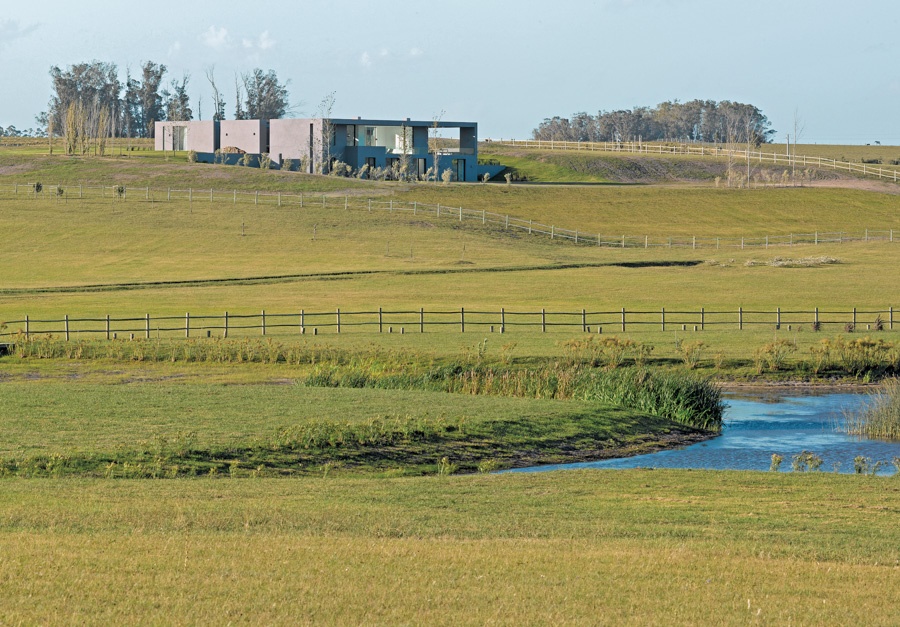 Villalagos is an equestrian community in Punta del Este, one of South America's most vibrant beach resorts. Villalagos is home to 13 private estates, each with access to 85 acres of shared grounds that are beautifully landscaped with flowers, shrubs, and trees. Hiking and horse trails with spectacular mountain views can be enjoyed throughout the year thanks to Punta del Este's sunny climate.
New Jersey Farmland
Colts Neck, New Jersey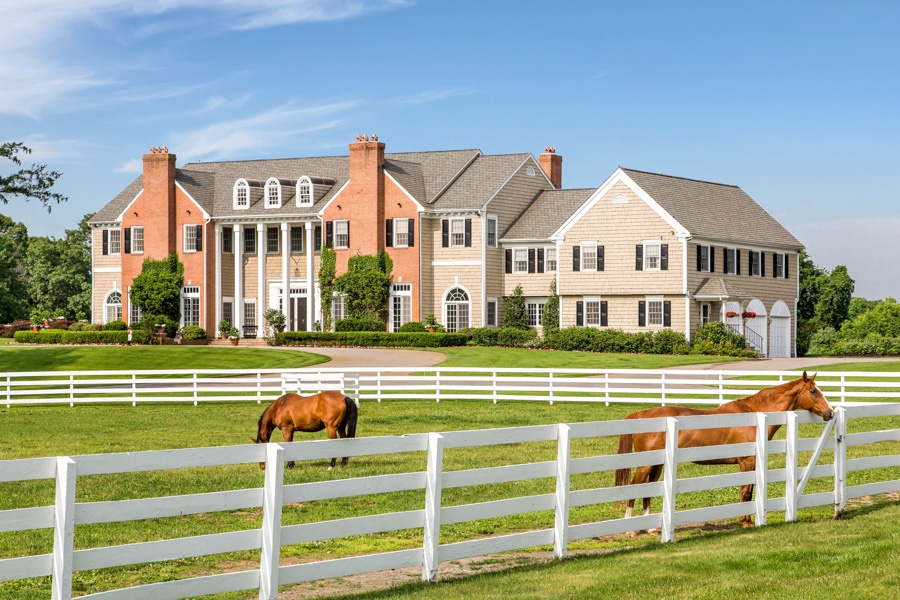 This country estate on 45 acres of lush farmland features an eight-stall barn, paddocks, a riding arena, and jumping area. A grand ballroom and spacious dining room with sumptuous details like coffered ceilings and hard-carved marble fireplaces provide ideal settings for entertaining, while the breakfast room offers unobstructed views of the paddocks. This estate also boasts a pool, tennis court, and staff quarters.
La Felicita
Pilar, Buenos Aires, Argentina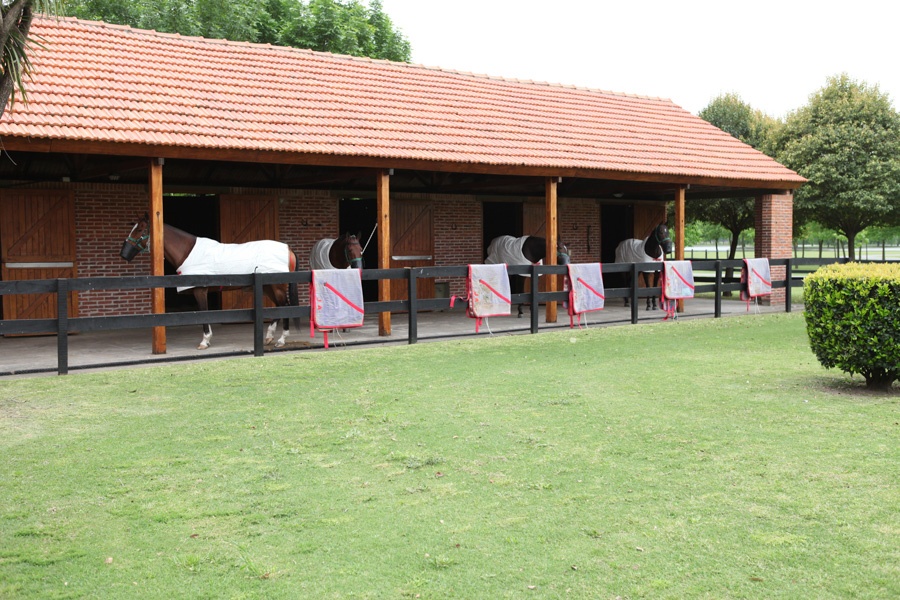 Argentina is famous for its elite polo players, so it's no surprise to find a world-class polo club in Pilar, a leafy, historic enclave just outside Buenos Aires. La Felicita, a spacious and stylish estate with spectacular views, is situated right next to the main polo field. The property includes stables for 44 horses, an on-site veterinary clinic, covered riding area, well-appointed clubhouse, and tennis courts. The elegant interior of the home features intricate woodwork and moldings, and large windows flood the space with natural light.
Tudor-Style Mansion
New Canaan, Connecticut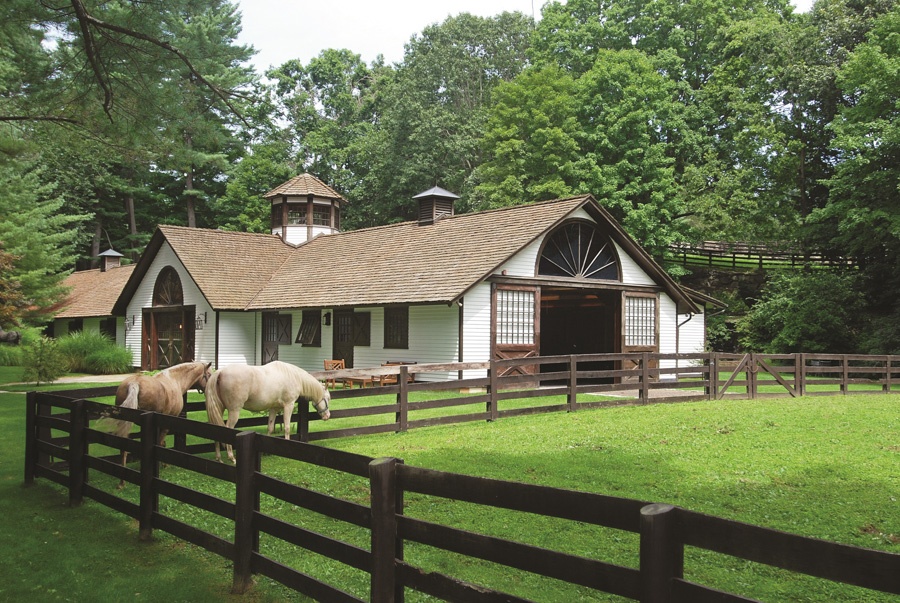 With a provenance that dates to 1926, this estate was completely rebuilt in 1988 and now sets the benchmark for luxury real estate in New Canaan and Wilton, Connecticut. Constructed of the finest mahogany with interiors of rare butternut wood, an elaborate 11-stall barn sits proudly on the estate and provides spacious 12- by 14-foot horse stalls and two tack rooms, which ensure plenty of storage. A 295- by 85-foot riding arena, seven paddocks, and a one-third-of-a-mile trotter track complete the modern equestrian facilities.
June Farm
Reigate, Surrey, England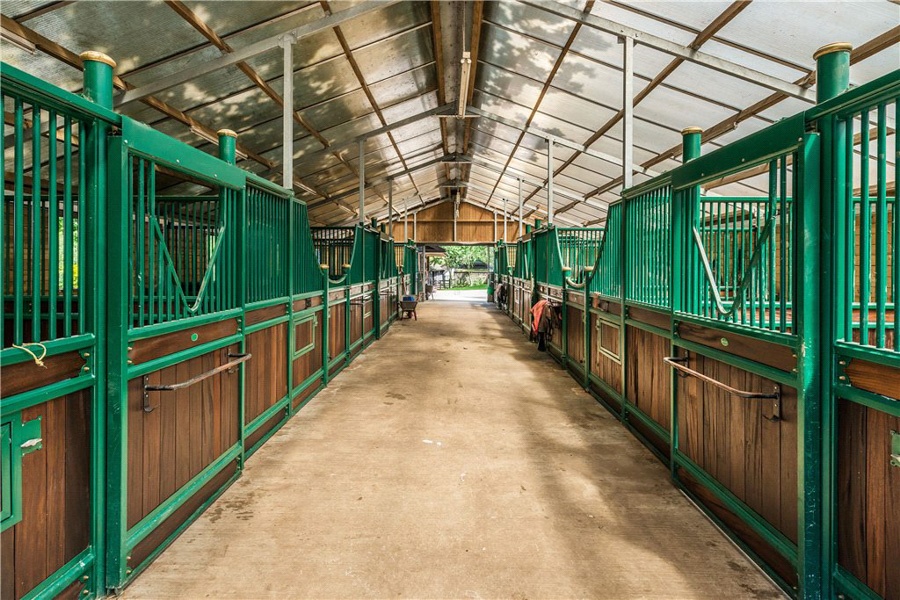 June Farm is an exquisite, Grade II-listed country estate that dates from the 17th century. With a courtyard surrounded by an ornamental rose garden, June Farm is steeped in a sense of history, yet the spacious interior of the main residence has been fully updated. Features include a double-height dining room with spectacular views, octagonal study, and four bedrooms located in a quiet wing separate from the entertaining areas. Original stained-glass windows, oak floors, and stone fireplaces are found throughout. In addition to formal gardens and a swimming pool, the grounds have been split into seven post-and-rail paddocks. Extensive equestrian amenities include ample stall space for horses and a tack room with kitchen and solarium.
Cuadra San Cristobal
Federal District, Mexico City, Mexico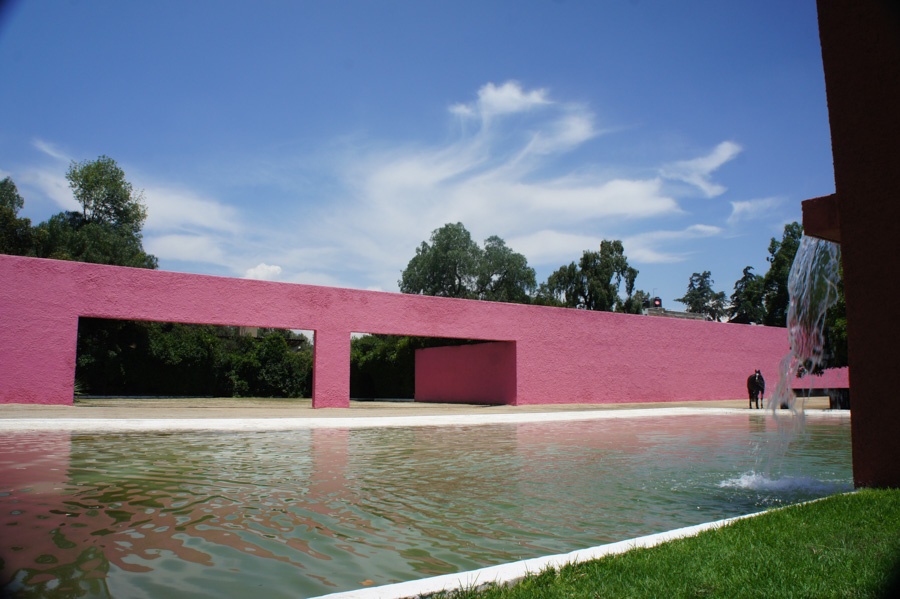 Outside Mexico City, this eye-catching, modern estate designed by Pritzker Prize winner Luis Barragán features an unmistakably joyous pink hue. With an architectural plan that seamlessly connects the interior of the home with its lush exterior grounds, this four-bedroom residence is ideal for nature lovers with a flair for contemporary design. Cuadra San Cristobal also features stables and outdoor spaces animated by multiple fountains, pools, and gardens.