Blessed with some of the driest and sunniest weather in Canada, British Columbia's capital city Victoria offers a captivating mix of heritage charm, urban buzz and outdoorsy pursuits.
With a population numbering around 350,000 in Greater Victoria, this small but perfectly formed city is located on the shores of Vancouver Island, just off Canada's west coast. If the word "island" makes it sound small to you, think again – Vancouver Island is roughly the size of Holland, enough room for several towns and small cities. Starting life as Fort Victoria and named after the British monarch of the day, Victoria became a city back in 1862 and, known for period architecture, imposing government buildings and a penchant for traditions like afternoon tea, its colonial roots remain very much on show.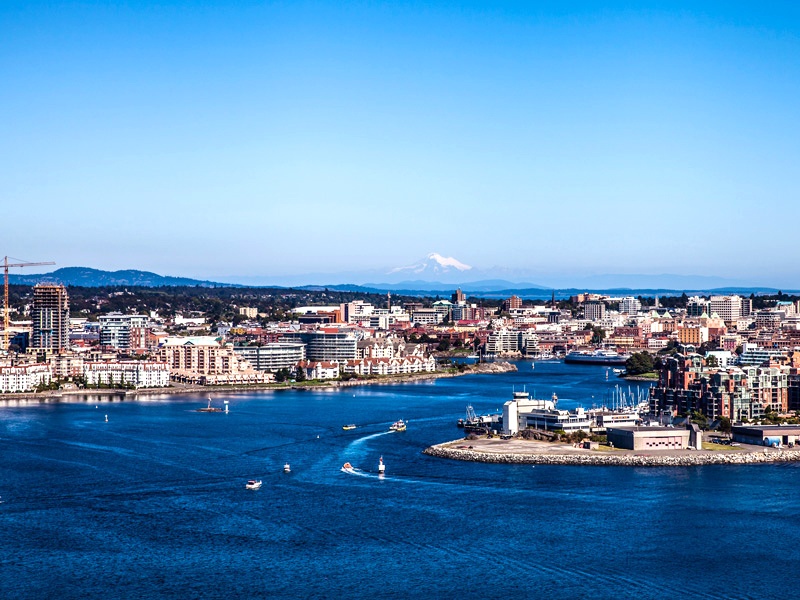 THE GARDEN CITY
A city with a double aspect of stunning views across the Pacific Ocean and the Olympic Mountains, Victoria is a destination that appeals to adventurous types as well as those seeking the more cosmopolitan attractions of cultural landmarks and high-end shopping. Miles of scenic hiking and cycling trails criss-cross centuries-old rainforests, while unblemished coastal waters are home to pods of killer whales and offer some of the best cold-water scuba diving anywhere on the planet. Little surprise then that tourism is one of Victoria's most important industries.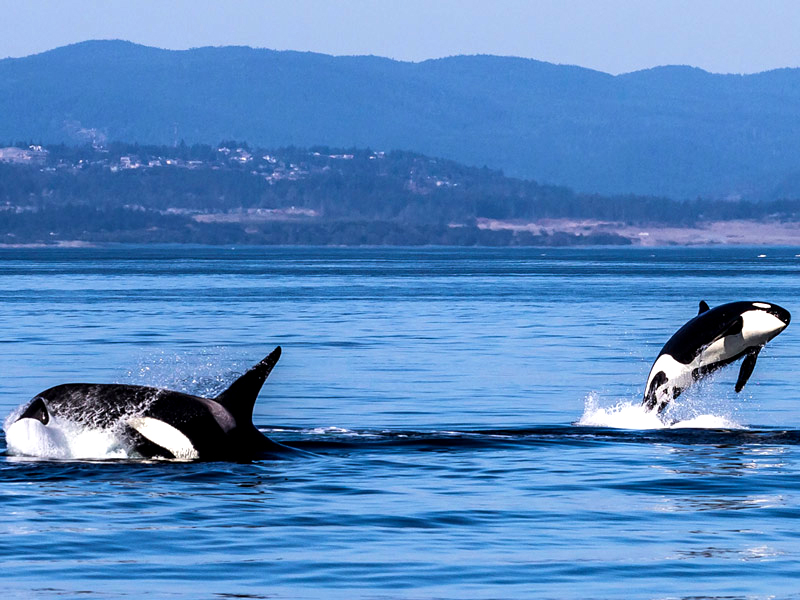 As well as making the most of its coastal location, Victoria is a wonderfully lush and green city. Sometimes known as the City of Gardens, a great way to experience the very best of its impressive green spaces is the Mother's Day Musical Garden Tour an annual event (May 9-10, 2015) sponsored by Newport Realty, an affiliate of Christie's International Real Estate. The brainchild of residents George and Ann Nation, this fundraiser has been supporting music education and performance for 33 years. Around 1,000 people attend, exploring 10 private gardens that throw open their gates for two days as part of a self-guided tour. Every garden also features performances by students of the Victoria Conservatory of Music, with plant sale portions and a silent auction benefiting the VCM. Over CDN $1 million has been raised since the tour's inception in 1971.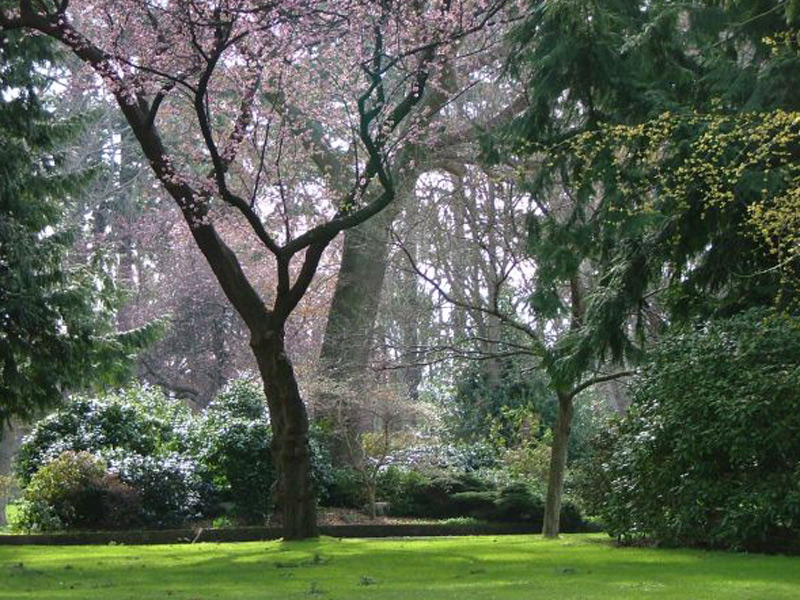 The city's abundant green space has helped it keep something of a friendly small-town feel even as it expands. As Jack Petrie, Managing Partner of Newport Realty, explains: "Back in the 1970s and '80s the city was small, and everyone knew each other. But today, even though it's grown, it's still feels like a village. It's like how the world used to be."
CAPITAL ATTRACTIONS
Newport Realty's clients include couples in their 40s who want to buy homes in "communities that remind them of their childhoods," as well as in neighborhoods with top-rated private schools. Countries such as Mexico, China, and Japan are also being targeted by the city's highly regarded private schools, and the marketing tactic appears to be working.
People see this as value, as a place to invest
Jack Petrie, Newport Realty
Newport Realty is also seeing retirees selling their Vancouver homes for a tidy profit due to that city's buoyant housing market, and then "slowing down the pace a little to settle over in Victoria," where they get a lot more bang for their buck, especially in upscale neighborhoods. And don't forget the "new millionaires" from Edmonton and Calgary in the neighboring province of Alberta, who did well in the oil patch and want to escape the harsher winters there.
"People see this as value, as a place to invest," says Petrie. "Any neighborhood that follows the coastline, and has a sea front that affords a view or access to a beach, and you have a sought-after location," he says. "The Oak Bay area has the highest number of expensive homes here. And Rockland is a very early settlement, with its Government House, and a mix of heritage plus modern homes," as well as lower property taxes by around 30 percent. "It's not as fussy as the Uplands area, where you would feel compelled to have landscapers on your property," he says.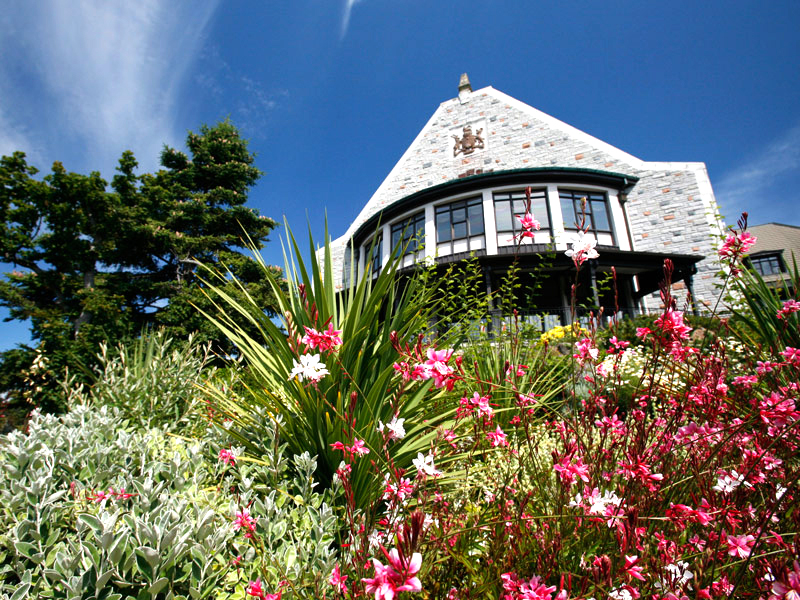 Petrie adds: "There is only so much room in the urban core. Land and lots are hard to find, and the market is continuing to go up. We are riding a wave that doesn't look like it's going to subside." Where will those prices go? "We have seen a definite rise, but we are not Calgary and Toronto with hundreds of thousands of buyers coming in for corporate relocations, for example, so you always wonder if some steam will come out of that, but there is no sign of it right now."
NEIGHBORHOOD WATCH
Oak Bay is one of Victoria's oldest neighborhoods, with beautiful characterful homes, Gary Oak trees and sandy beaches. Oak Bay Village is a charming stroll taking in bookshops, art galleries, and cafés – highlights include Ottavio Italian Bakery & Delicatessen and Winchester Galleries. Oak Bay Marina & Restaurant attracts visiting boaters and locals. Oak Bay Beach Hotel had a facelift in 2012, with a must-visit being the Boathouse Spa & Baths, with three mineral pools overlooking the Pacific Ocean. Craigdarroch Castle is a restored 1890s Victorian-era mansion; take the self-guided tour and feel like you've stepped into the world of Downton Abbey.
Uplands, with its estate-sized lots, manicured gardens, luxurious mansions and globed lampposts, is a coveted neighborhood indeed. Craggy, coastal Uplands Park makes for some stunning nature walks, and the Governor General's home is open to the public for tours.
VICTORIA'S TOP SPOTS
A Victoria landmark, The Fairmont Empress Hotel is located in the downtown Inner Harbor, and is loved by locals and visitors alike. This grand dame of a property feels much like a castle, and high tea here is a rite of passage. Upper Fort Street was until 2010 known as Antique Row for its splendid auction houses and shops. Now known as Mosaic Village, the area also has a wave of contemporary shops and restaurants, including Tofino surf-cult favorite Taco Fino. And Chinatown has emerged as a hot spot for home décor and restaurants, including Olo, acclaimed for creating delicious plates with quality B.C. farm-to-table ingredients, and cocktails conjured from foraged botanicals. The Art Gallery of Greater Victoria has a comprehensive collection of Asian art and the only example of a Japanese Shinto shrine in North America. The Butchart Gardens welcome more than a million visitors each year and have been designated a National Historic Site of Canada. Save time on the ferry journey by traveling between Victoria and Vancouver with a 30-minute flight on Harbour Air Seaplanes.